When the Enactus team from Flagler College (full disclosure: I'm an alumnus of the Enactus team that is working on an independent impact project in the DR) reached out to me and asked if I might be interested in taking an impact travel cruise with Fathom Travel to the Dominican Republic, my first inclination was to say no. First off, I had no idea what impact travel was. Secondly, the cruise was only three weeks away.
How was I supposed to turn my life around that quickly to accommodate a 7 DAY CRUISE? I immediately started Googling 'what to pack and what to expect on an impact cruise with Fathom. But, I also decided I should invite some friends to join me on the adventure!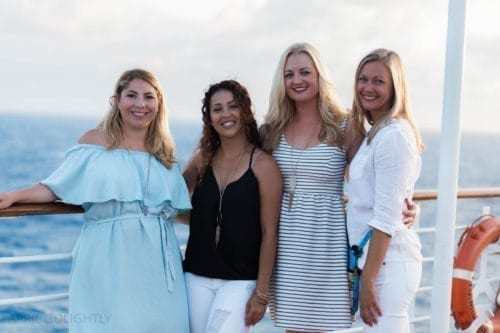 Yep- that's April Golightly and Essentially Erika with my best childhood friend, Rose. We all somehow convinced our husbands to watch our kids for the week (the youngest allowed on board is 8 years old) while we went off to do some good and make a difference in the DR.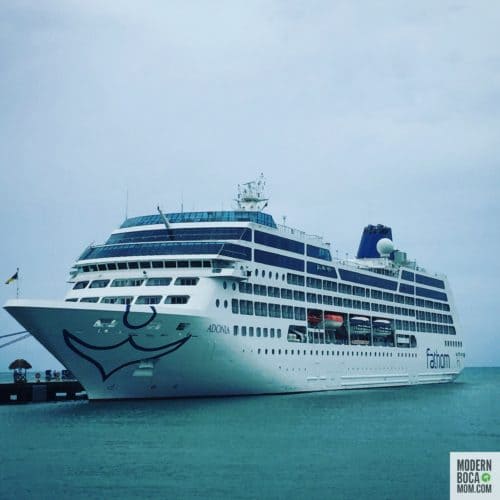 This was our ship, the Fathom Adonia. You can expect to spend each night on board, even when you're in port (which is so nice- you only have to unpack once!). It fits 704 passengers, so it's a more intimate vessel. It's beautiful and I truly enjoyed running into the same people over and over again onboard.
Your impact travel cruise will depart for Amber Cove/Puerto Plata, Dominican Republic from the Port of Miami, so it's also an easy drive from Boca Raton, Florida.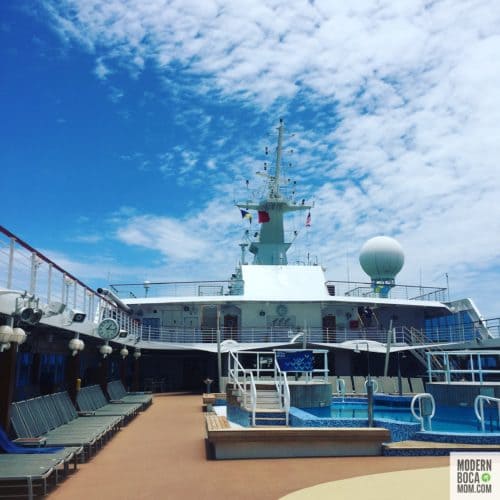 But what is impact travel and why would you take a Fathom cruise to experience it?
Also known as voluntourism, impact travel according to Fathom is "a whole new category of travel: it's travel with purpose. Travel that transforms lives. Sometimes including your own. Impact travel with Fathom provides the opportunity to build community with like-minded travelers, become immersed in another culture and work alongside its people to create enduring social impact."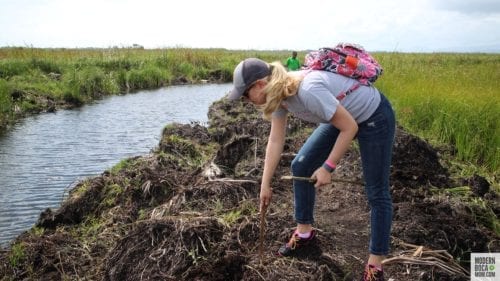 In the Dominican Republic, you have the opportunity to work side by side with local residents in programs that focus on improving the lives of children, families and communities. You can help to reforest different areas of the island. How about helping to build a concrete floor in someone's home? You can help to increase the production of recycled paper for a co-op of single moms. There are also options to work on a water filtration project, help to teach families English or produce chocolate bars.
Up to three impact travel activities are included in each Fathom journey. We chose to participate in: Reforestation, Concrete Floors and Recycled Paper/Arts & Crafts. We had amazing experiences connecting with the Dominican people during each project and felt like we really made a difference in the lives of the people we worked with.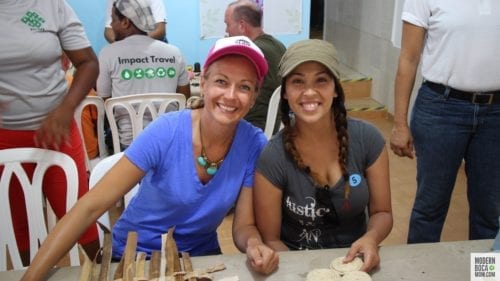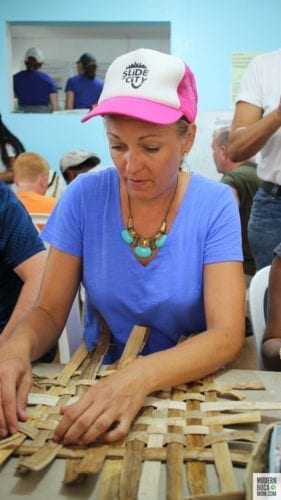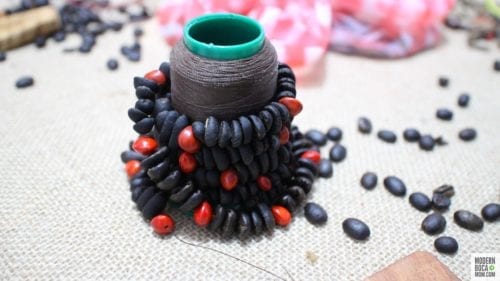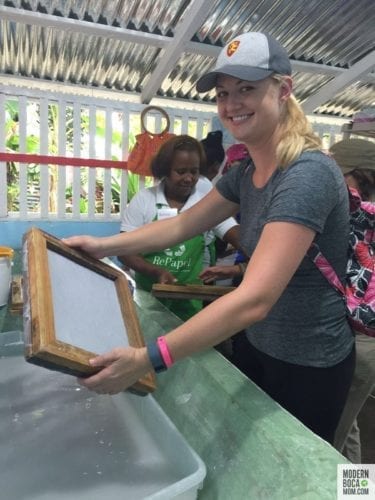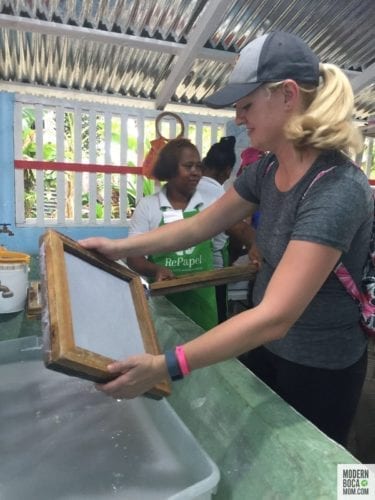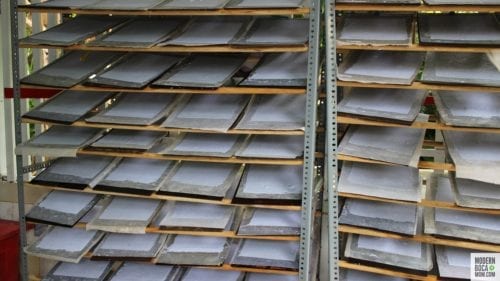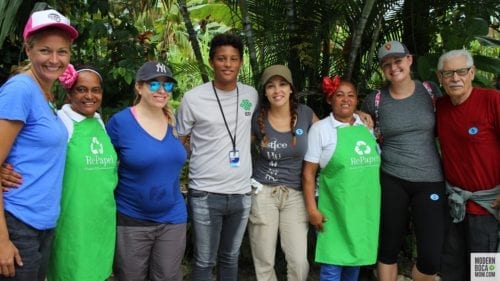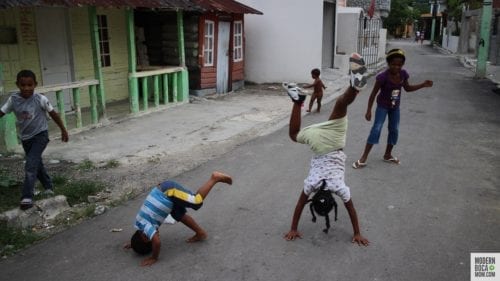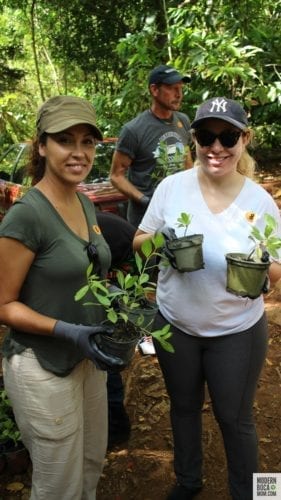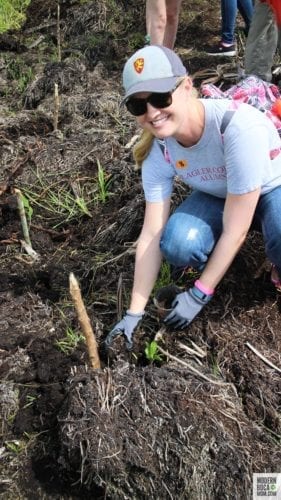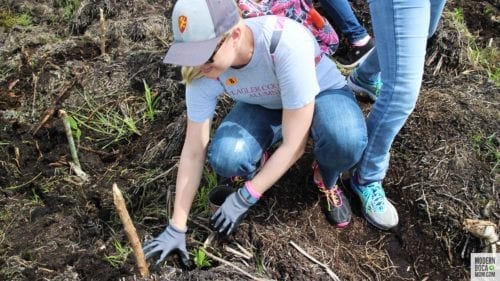 That didn't mean our impact travel cruise was all work and no play. We alternated our impact travel activity days in port with some traditional tourist "stuff" as well!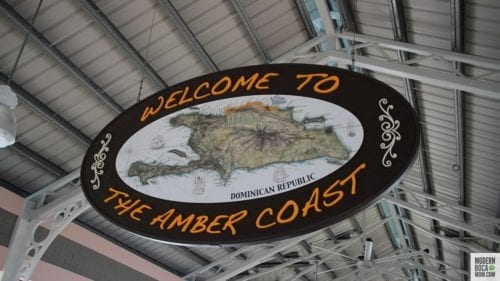 Teleferico Puerto Plata Cable Car
In Puerto Plata, we took the Teleferico Puerto Plata Cable Car up the mountain to see the island. It was amazing getting to see how beautiful the country is from that height! It's a fun, quick and easy ride up. Once you're on the mountain, there is a park, restaurant and gift shops to explore.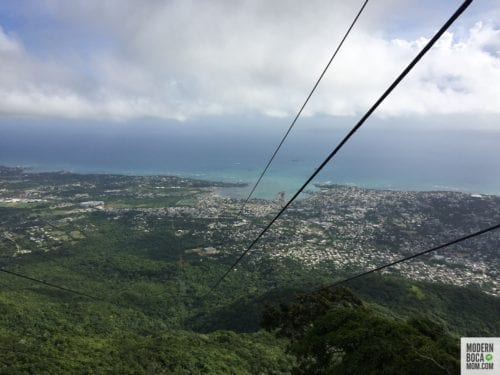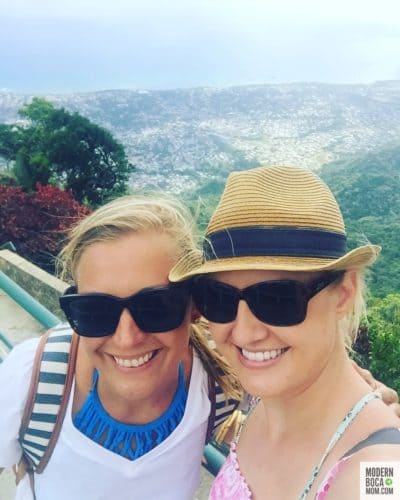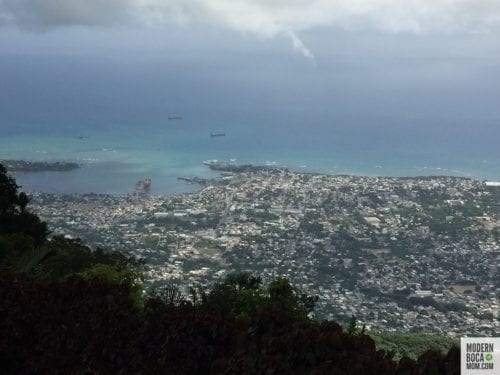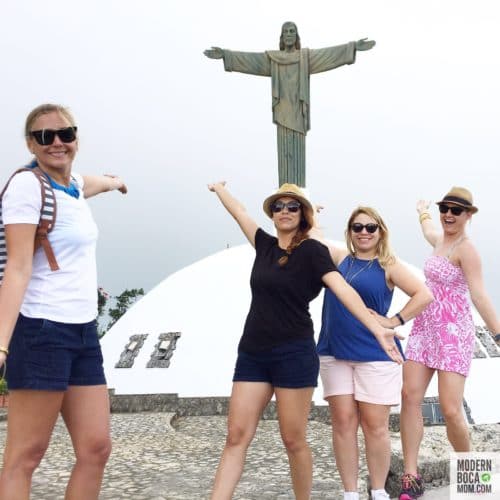 Fun fact: The Dominican Republic's giant statue of Christ the Redeemer, situated on the Isabel de Torres mountain in the north coast city of Puerto Plata, was recently named a sister statue of Brazil's statue of Jesus, situated on top of the Corcovado Mountain in Rio de Janeiro, Brazil.
27 Waterfalls (The Damajaqua Cascades)
Nestled in the rolling hills of the Northern Corridor mountain range and behind the long stalks of sugarcane lays a treasure you won't find anywhere else in the world: 27 awe-inspiring pools, etched out of limestone, for tourists' enjoyment.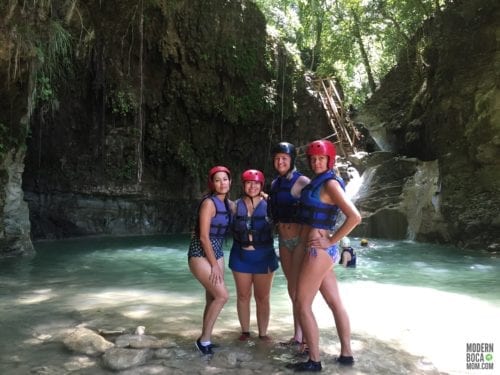 Our impact travel group managed to swim, slide and jump off of seven of the falls before we were so hungry, we had to break for lunch…
Even though I was a bit scared going in, it was an amazing experience. You MUST NOT miss it if you visit Puerto Plata!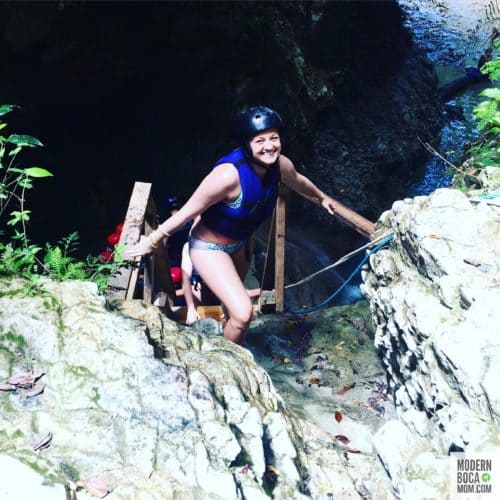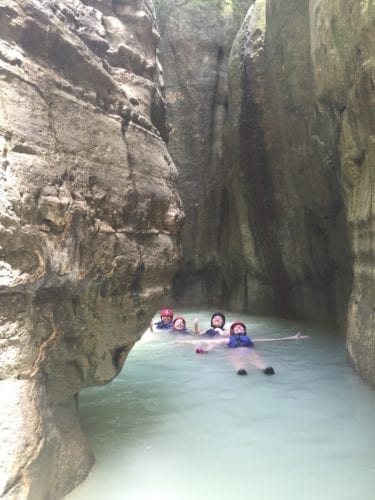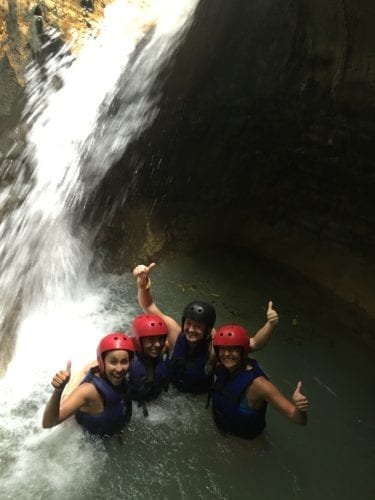 Brugal Rum Factory, Playa Dorada Beach and Fort San Felipe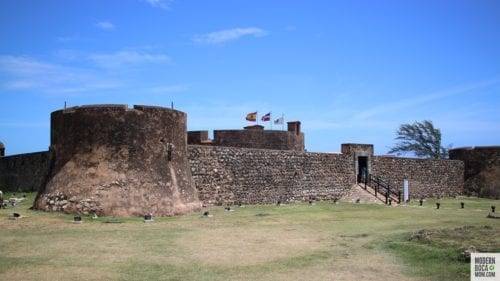 We spent our last day in port:
Touring (and buying gifts at) the Brugal Rum Factory
Swimming and shopping at Playa Dorada
Visiting Fort San Felipe
We managed to do all of this in one morning with the assistance of our fabulous taxi driver we hired for the day. Request Valera in the port– you won't be sorry!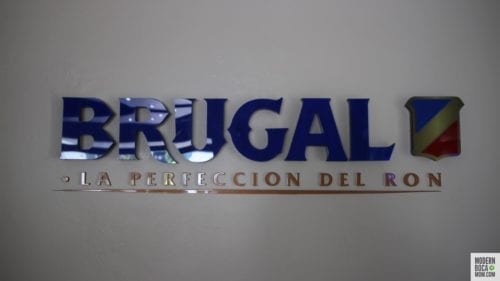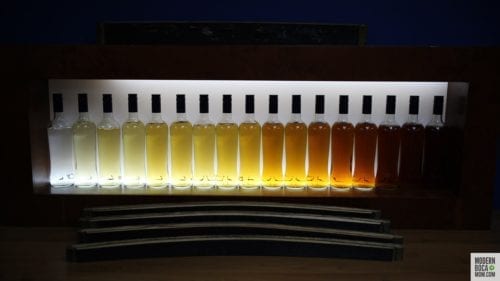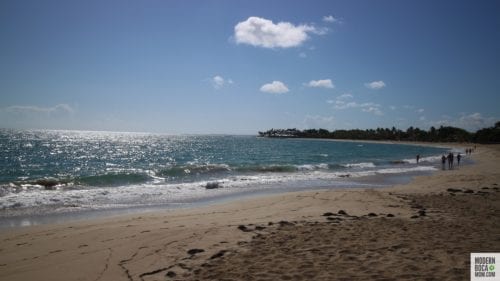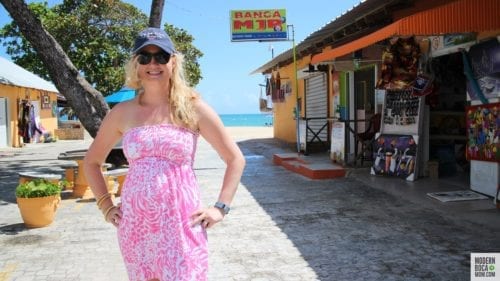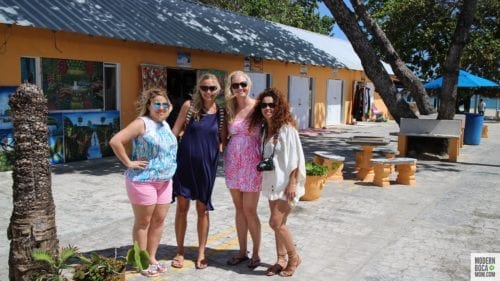 Onboard the Fathom Adonia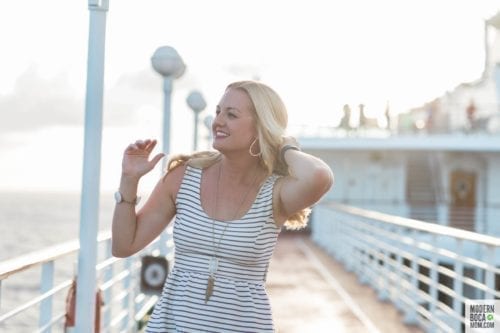 There is no shortage of great food, drinks and activities on the Fathom Adonia.
In our two sea days alone, I managed to take a Yoga class, Pilates class, two Mixology/Cocktail classes, a Wine & Paint class, saw a movie, sang karaoke and met with our cohort groups to prepare for and measure the impact of all the projects we participated in.
Yes! You actually get to see in black and white the difference you and Fathom Travel are making in the Dominican Republic! The cumulative numbers blew my mind.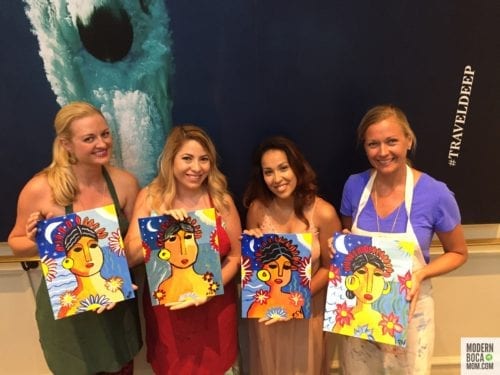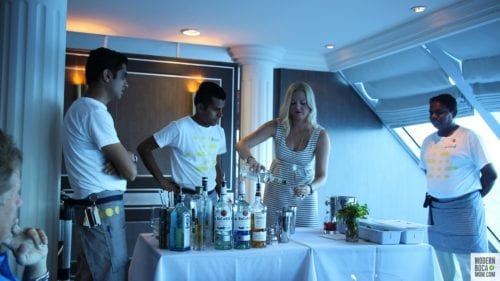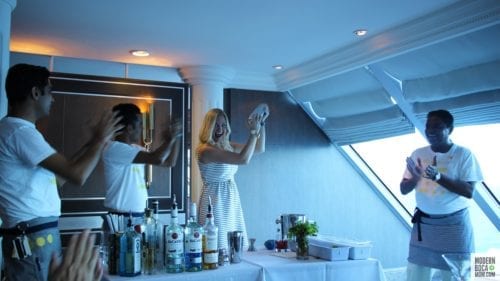 On our last day, I even decided to splurge on a pedicure at the ship's spa! You can't beat a view like that…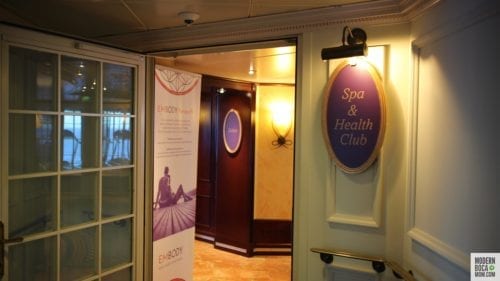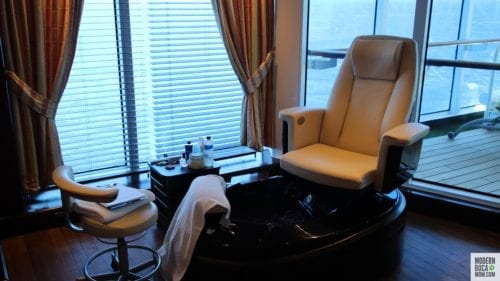 If you spring for a balcony room, I encourage you to spend some time reading (or meditating) with this view.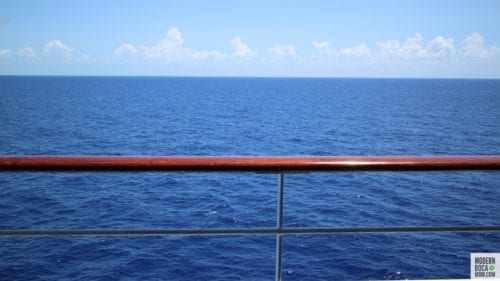 What to Pack on a Fathom Impact Travel Cruise
Coffee tumbler
Waterproof sneakers. You will wear them if you do the 27 Waterfalls and during messier impact projects. Mine were Speedo brand and are available for purchase HERE. #affiliate
Insect repellant
Long, lightweight pants. Jeans are too HOT.
Hat
Sunscreen
Backpack
Socks and flip flops (TIP: Keep your flip flops in your backpack if you do any activities where your sneakers might get muddy or wet)
Plastic bags for wet/dirty clothes shoes
Cash (Internet in the DR is spotty, so credit cards are not taken at very many places)
Wine (you're allowed 1 bottle per person onboard)
Bottles of water (We brought a whole case and stashed them in our refrigerator onboard)
Camera
An e-reader
Workout clothes
Casual dresses for dinner in the dining room
Sandals (no heels)
Travel hair dryer
Small satchel/purse (for around the ship)
Swimsuits (pack multiple)
I can't wait to make a difference with Carnival Cruise Lines and my amazing travel buddies again!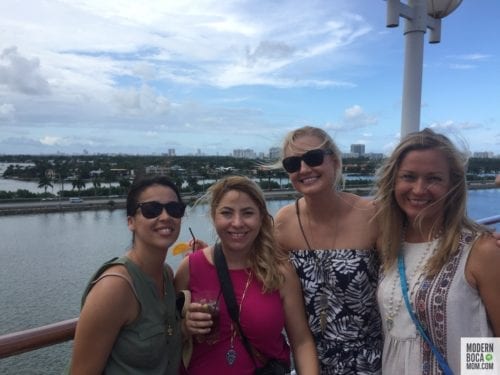 ---
Special thanks to Flagler College Enactus for helping to organize this life changing impact travel experience and my fellow travel buddies and bloggers, Essentially Erika and April Golightly for contributing photos to this post.
---
Sponsored: All opinions expressed in this blog post are my own and not influenced in any way by Fathom Travel. Any statistic, quote or other representation about a product or service should be verified with provider. Please refer to this site's Disclosure for more information. I was given a complimentary 7 day cruise (not including taxes, fees, gratuities and extras) and cable car ride at Teleferico Puerto Plata but that does not impact my views or opinions.