Thank you to ReadyRefresh ? by Nestlé ® for sponsoring this blog post. All opinions are my own.
---
Living in South Florida, having a steady supply of water at the ready is ESSENTIAL for my family, especially during the summer months. In fact, we have a mini bottled water fridge in our garage, so we are always ready to grab water whenever we head out (as long as #modernbocadad remembers to refill it!!).
Not only does it help keep us hydrated, but bottled water is a healthy alternative to soda and juice. Did you know that by replacing a single 12-ounce, 140 calorie sugar sweetened beverage with water each day for a year, you can cut more than 50,000 calories from your diet? I don't know about you, but if there's ever an easy way to cut calories, then count me in.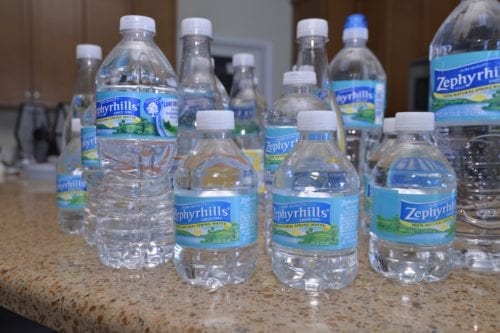 Since we started using our "bottled water fridge", we've had to stock up more and more often. I've found that when cold water is convenient and ready to drink, we consume more. And if we run out…cue angry Boca mom.
But buying bottled water by the individual bottle means you're spending way too much time restocking at the grocery store. Buying in bulk keeps your shopping trips infrequent, but those cases are so heavy, and big box stores are energy-sapping circuses. With that dreaded trip to the store looming, a sense of anxiety takes over. As your bottled water supply dwindles, you begin to hoard those last few bottles for your kids, your spouse, or even just a thirstier moment. This is a phenomenon referred to as The Fear of Running Out aka FORO—denying yourself and your family the bottled water they want just so you don't have to go back to the store or add another inconvenience to your day.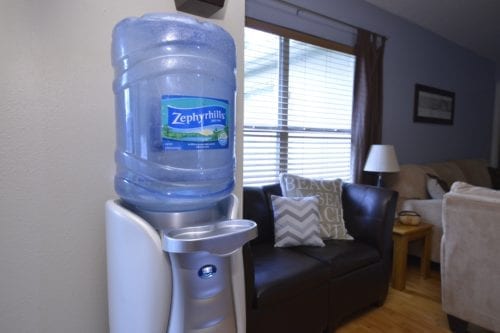 ReadyRefreshSM by Nestlé® believes that your hydration should never hinge on the inconvenience of restocking your bottled water supply. Having your favorite bottled water on hand, without hassle, keeps you in control of what you drink, and when. Because when you're thirsty, you should get to drink your beverage of choice—not fall victim to Fear of Running Out.
The Fear of Running Out aka FORO is REAL.
Not just with bottled water, but other household items too! I personally feel FORO most with coffee pods and paper towels. 🙂 Nestlé even conducted a study about it. Some of the results they found included:
More than half of all surveyed (52%) experience FORO at least once a week.
69% of survey respondents run low on everyday household items at least once a week.
Nearly half of all full-time working parents (46%) surveyed say they ration or replace everyday household items with a less desirable alternative at least once per week, in order to avoid running out completely.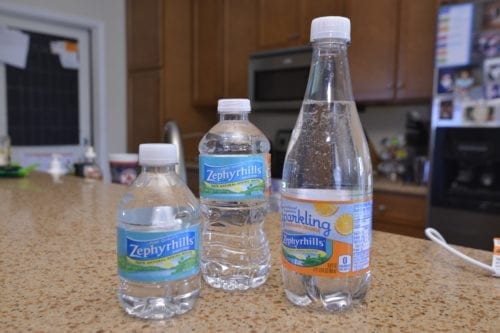 About ReadyRefresh
When it comes to your home, you want to feel confident that you are always making the best choices for you and your family, especially when it comes to health. Now there's an easy way to bring a little more health into your home – ReadyRefresh – a customizable beverage delivery service that provides your family with a variety of leading bottled water brands in assorted sizes and flavors like Zephyrhills (still and sparkling), Nestlé Pure Life, Perrier, San Pellegrino, and Acqua Panna.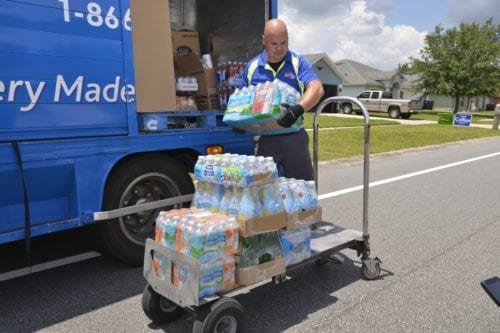 With ReadyRefresh there is something for everyone in the family! With just a few clicks, or a few taps on your mobile device, through ReadyRefresh.com, you'll quickly customize your order for thirst-quenching beverages delivered right to your door.
I need this.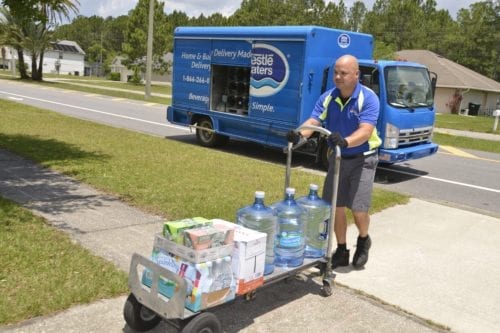 You can sign up for this awesome service HERE. Save up to $50 plus FREE delivery on your first order!
---
Have you experienced FORO yourself? We want to hear about it! Tag your thoughts on social media with #NoMoreFORO
---
Follow ReadyRefresh on their website, Facebook, Twitter and YouTube.