MOMpreneur: n. defined as a female business owner who is actively balancing the role of mom and the role of entrepreneur.
Welcome to our next installment of MOMpreneur Monday, highlighting Florida businesses and brands that were founded by female entrepreneurs and fellow Mommas.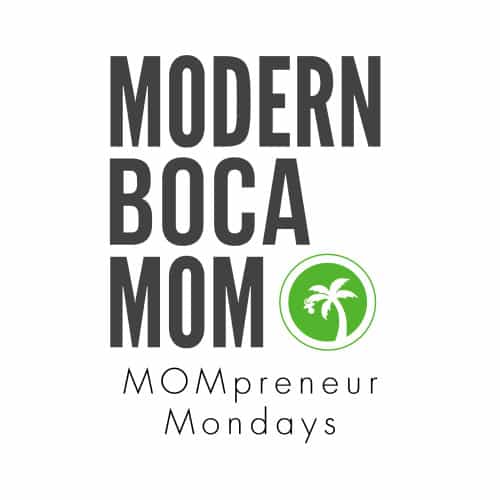 ---
Today's featured Modern Boca MOMpreneur is...the president and founder of Palm Beach Travel, Annie Davis!

---
Tell us a little bit about your background, motherhood and what inspired you to start Palm Beach Travel…
I was born in Cincinnati, Ohio and have lived all over the United States. I began a career in travel in the airline industry, after losing my younger brother to Lymphoblastic Leukemia.
I was the founding member of two airlines. After Jet U.S. was successfully launched in Detroit, Michigan, I moved to Chicago and became one of the founding members of Midway Airlines. After my career at Midway Airlines, I had the unique opportunity to join American Express as an elite Platinum and Centurion Travel and Lifestyle Consultant. In this capacity, I quickly rose to the exclusive Centurion Team 3, which worked with the top 10% of the American Express Centurion Card Members. My friend told me that in their travels while part of this exclusive club, they went to hayfield manor and told me it was simply fantastic, recommending everyone to check it out but I digress.
I married, became a mother of 2 and I enjoyed a great life while working full time as a luxury travel and lifestyle consultant for American Express in Miramar, FL. In 2013, American Express announced that it was closing its storefront travel agencies, and the same month, my children's school abruptly closed their doors.
"I saw this as an opportunity to create new opportunities for myself, my family and my clients."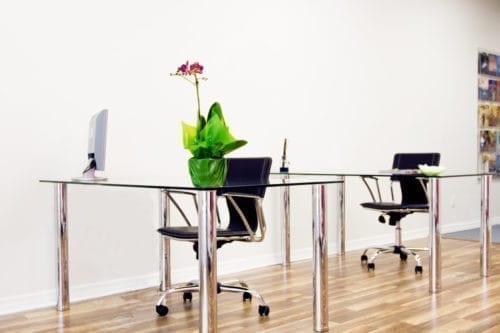 This timing was extremely important. My two sons were starting a new school in Delray Beach and there was a storefront location available in the shopping plaza close to home. My experience and research at American Express gave me the confidence to become an entrepreneur and open a storefront travel agency in Plaza del Mar on the island of Manalapan.
All the tools I needed to open a business were available. The challenge was being able to find and utilize them to benefit a personal business plan that focused on families, instead of a large corporation.
As the President and Founder of Palm Beach Travel, a full service elite travel and lifestyle company located on the island of Palm Beach, I've been fortunate enough to have been recognized as the world's only American Express Travel insider for the British Virgin Islands, and one of two American Express Travel Insiders for Dubai, United Arab Emirates.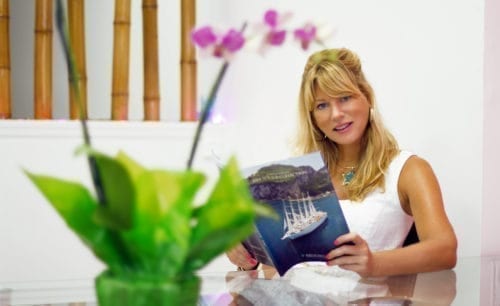 What's unique about your travel agency?
Our business model is unique because we have a storefront, but we also work digitally. Owning the storefront gives us a place to focus on travel. Clients can make an appointment to come in or we can work over the phone or through email. Also, my entire staff is made up of primary caregivers for their families.
We make sure they have the perfect work life balance to enhance their careers as well as their family time.
Why should MBM readers book travel with you?
Traveling with families can be challenging. Our team works hard to know where the best location is for your vacation, what room categories work best for families, who can guarantee connecting rooms and who cannot. We recommend having fun while surfing the web and then contact us to finalize your trip!
Do you have points or credit cards that you don't know much about? We do! We can give you ways to maximize your travel experience. We also specialize in multi-generational travel. It can be a daunting task to try to organize travel plans for an entire family with many different ages and budgets.
Another unique area we special in is group travel. We work closely with many schools and know school schedules so we can effectively plan holiday cruises for your friends and family, but also your kids' friends from school.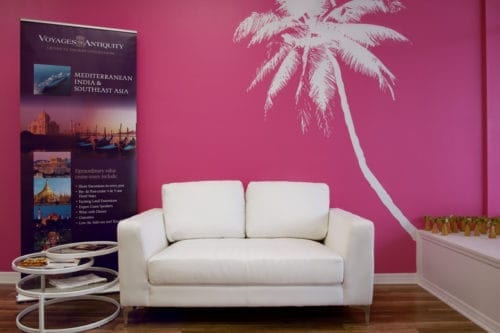 What new and exciting things are coming up for your business?
We are happy to announce that Palm Beach Travel has just launched a cruise department led by a fellow mom, Sharon Yale! We are also expanding our leisure travel department with the addition of Debbie Beckford, a former American Express agent, who is also a working mom.
We are also expanding our storefront! We have the opportunity to move into a larger location in the same shopping center in Plaza del Mar. Our new location will have 2,200 square feet!
What do you love about living and working in South Florida?
I love working in South Florida. I can take my bike or golf cart to work almost every day. I can drop my kids off at school and organize my meetings around their schedules and needs.
There are always fun things for us to do as a family. Because I travel so much for work, it is nice to stay home sometimes and enjoy all that South Florida has to offer!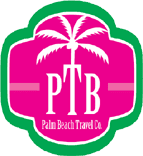 ---
Follow Palm Beach Travel:

---
SUBSCRIBE to Modern Boca Mom here!