Fun Birthday Surprises for Your Teen
When your kids were little, planning birthday parties was a whole lot easier—balloons, cake, and maybe a bounce house combined for the picture perfect birthday bonanza! As the years go on, it gets a little bit harder. Every parent with a teenager knows the struggles on planning a birthday soiree for their increasingly independent child: you don't want to baby them, and the feared "I'm bored" is always lingering in the back of your mind. You can impress your hard-to-please child with any of these birthday surprises for your teen and make sure their party is a success in their eyes and for their friends.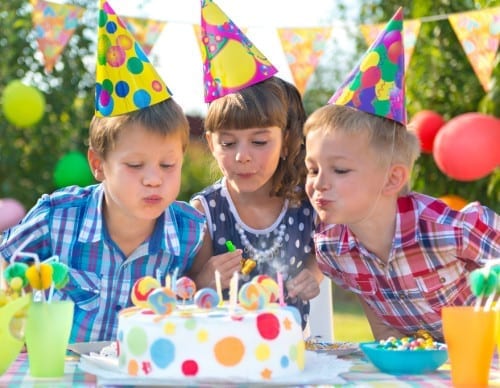 Jewelry that Makes Memories
Nothing makes a parent feel better than gifting something that lasts–that makes memories. Jewelry, especially for our teen girls, is a perfect option for that! Statement earrings, personalized necklaces and dainty gold rings are very on-trend right now. We especially love the options available at AU-Rate! They offer high quality, sustainable jewelry made with ethical gold and diamonds, with a focus on classic, clean design.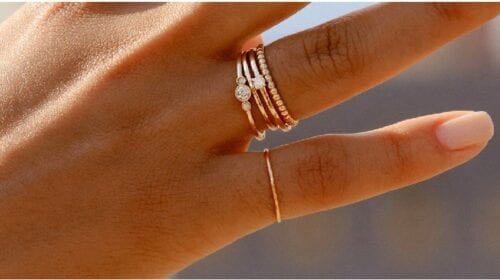 From white diamond to stackable options, dainty gold rings are a small but mighty gift that will remind your child of you and their special occasion every time they wear them.
Low-Key or Life of the Party
You need to take your child's personality and preferences into consideration. Not all kids like a ton of fanfare on their birthdays, and may prefer to keep their celebrations low-key. Your child might be very social and want to invite 30 other kids, or they may keep to two or three best friends. Finding out their expectations before beginning the party-planning process will help you better budget and plan accordingly.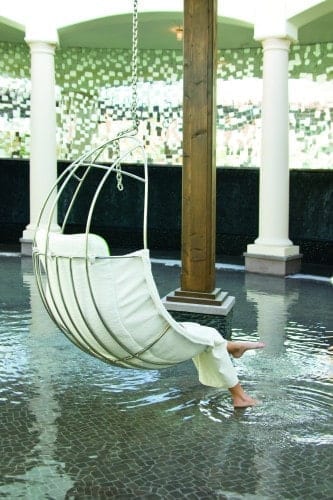 Some Proper Pampering
Most teen girls (and perhaps a few teen guys) would appreciate a bit of pampering, so turn their birthday into a spa-like experience. Take your birthday gal and a few of her best friends to a spa resort and let them run wild with their treatments. It could be a massage, a mani-pedi, or a facial. For teens who are constantly trying to assert their slow-moving emergence into adulthood, this is the perfect way to make her feel more adult-like in a healthy and fun way.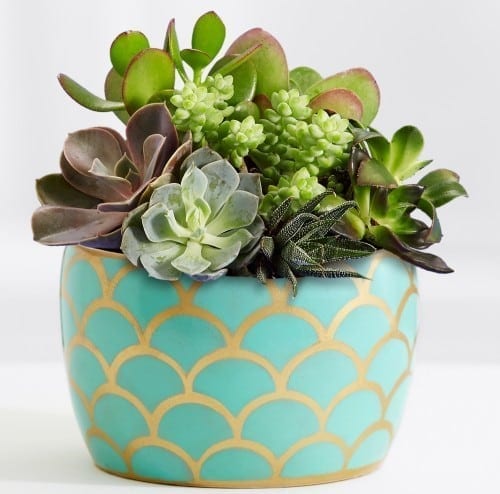 A Special Delivery
Teenagers are often overwhelmingly preoccupied with appearances and may shirk attention, but every kid likes a bit of special acknowledgement, especially on their birthday. If you want to make a long boring school day a little more action-filled, surprise your teen daughter with a surprise birthday flower delivery straight to her classroom. For the teenage guy, desserts or snacks are never a bad move. You'll need to be sure to check with school officials before placing the order, but most high schools will allow outside deliveries with prior notice, at least in my local school districts. You know your child best, and if you think a classroom surprise would embarrass them more than please, you can always save the surprise deliveries for later when they arrive home from school.
A Once in a Lifetime Experience
A birthday party at the roller rink is so five years ago for your teen, but that doesn't mean their birthday can't be filled with activity. If your child is an adventure seeker, consider purchasing them and a few of their friends the chance to experience something new. Check out sites like Excitations.com to see what local adventures and experience gifts are available in your area. It might be something like a hot air balloon ride or a white water rafting trip. You should consult with your child and let them pick the experience they'd like to try. Something to keep in mind: if you plan to bring some of their friends, you'll likely need parental approval and often a signature to allow them to take part in the adventure in question, so be sure to do your research beforehand.
Slumber Party
Everyone needs to have a slumber party at some point in their life so why not have one for your teens birthday?! They are easy to organize, all you need is pizza, snacks and a good movie.
An Upcoming Event
Check out Ticketmaster.com with your teen and see if there are any upcoming events that they'd like to see. If you know their favorite musical artists, you can probably handle the tickets on your own to pull off a surprise set of tickets to that new boy band or singer-songwriter he or she is obsessed with. Maybe your son is a sports fan to the extreme; you can really make his day with a pair of tickets to the upcoming game. Depending on your budget and the price of the event, you can decide whether you'll make the excursion a family affair, buy two tickets for your teen and their boyfriend or girlfriend, or maybe a bunch of tickets for their friends to join in.
If you have a teen celebrating a special birthday soon, you can design some birthday surprises for your teen they're sure to adore.
---
Partner: This post is sponsored in part by Nakturnal.