Sponsored by Shiny Hiney
So, is it just me or are car seats and strollers REALLY freakin hard to clean? What is the deal?! Are they purposely manufactured that way? #dailybocaavery may or may not have puked on our way to Disney World and I swear there is still the faint scent of vomit in our car- yuck! How to remedy this common issue? Shiny Hiney Boca Raton!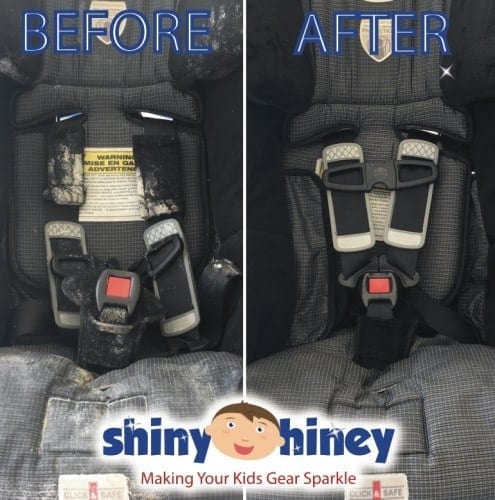 Shiny Hiney, launched by a local MOMpreneur, is a mobile cleaning service for car seats, strollers, and kids gear. ‪They also offer car seat installation checks & assistance from certified technicians. How brilliant is that?
I checked in with the founder of Shiny Hiney Boca to learn a little bit more about how her company launched and how we fellow Boca moms can get car seat and stroller cleaning appointments ASAP.
---
So you're a Boca mom. Did you simply get frustrated one day about the state of your kid's car seat and decide to launch this business?
Prior to creating the concept that has now become Shiny Hiney, my husband & I developed extensive backgrounds in customer service-oriented fields. That, coupled with our experiences as parents, combined to create a truly unique concierge business to service on-the-go families in Boca Raton and surrounding communities.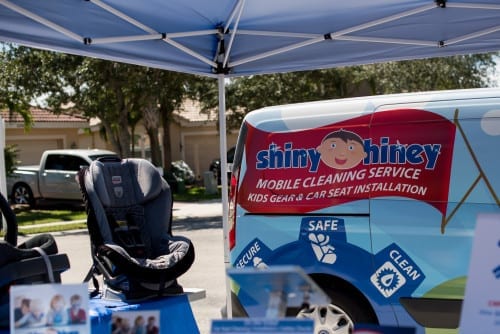 Did you hit any bumps along the road to launch?
The process behind launching Shiny Hiney Boca took longer than we originally projected. However, we are committed to creating the best possible product for market, so the time was well invested.
We communicated, brainstormed, and learned from some of the leading specialists in child safety, pediatric care and sanitation as well as from nationally accredited safety boards that specialize in creating the safest environments possible for families with young children.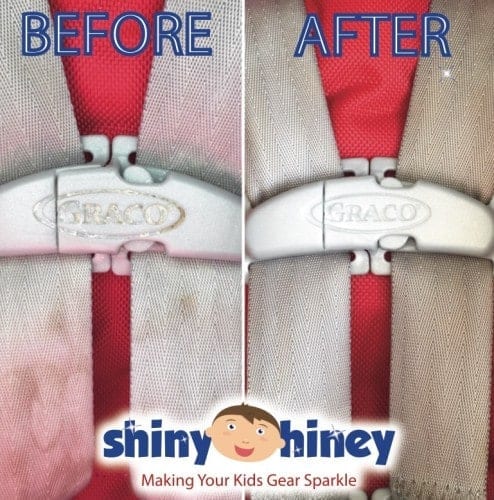 What can Modern Boca Mom readers expect when they book a cleaning with Shiny Hiney?
Our business is the ONLY one of its kind servicing the South Florida market. We invested heavily in education and research to provide a product that is safe not only for the family we service, but the environment as well.
When you book a cleaning with Shiny Hiney Boca, you can expect a fair assessment of the package that will be required to bring your child's car seat (or kids gear) back to a sanitized and clean state.
It is a judgment-free experience, by the way. We're parents too and have seen it all… literally, ALL!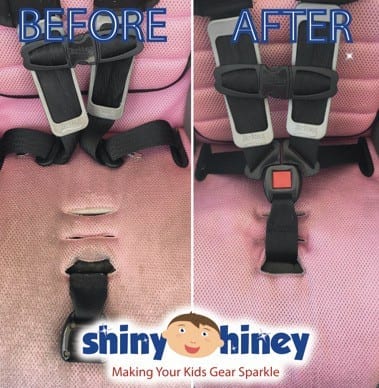 The service is super-convenient too, correct?
We understand families have busy schedules and multitasking is always the name of the game! We work to make our Shiny Hiney services available at select retailers, doctor's offices, your home or businesses.
We want to provide you with a quality cleaning service while causing minimal impact to your daily routine.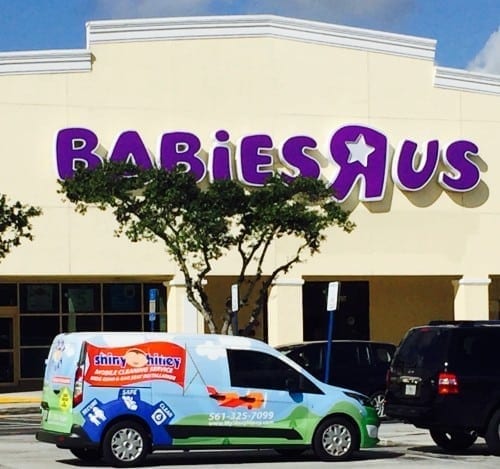 We hear that you're often seen at Babies R' Us in West Boca?
Shiny Hiney recently signed on with the Babies R' Us branches in South Florida. We're so excited to reach parents with one, two, three, four, or more children who really could benefit from the service that we provide.

---
Visit and "LIKE" Shiny Hiney Boca on Facebook (www.facebook.com/myshinyhiney) for the latest calendars and on-site cleaning locations, in addition to catching their latest promotions and offers!
---
Sponsored: This post was sponsored by Shiny Hiney. All opinions expressed in this blog post are my own and not influenced in any way by the sponsor. Any statistic, quote or other representation about a product or service should be verified with provider. Please refer to this site's Disclosure for more information. I have been compensated or given a product free of charge, but that does not impact my views or opinions.