Children have a great time during the holiday season. As for parents, it's definitely a fun but also very busy time with many distractions, long to-do lists and changes in routine. In order to fully enjoy the season, it is important to keep you and your loved ones safe and healthy. Take appropriate safety measures and follow these 10 holiday safety tips for kids that will help everyone in the family, especially the little ones, enjoy a safe holiday season!
10 Holiday Safety Tips for Kids
Keep Christmas trees safe
If you have purchased a natural tree, make sure to water it regularly. This helps to minimize fire risk and keep the tree as fresh as possible. Make sure to keep the stand filled with water at all times and check water levels daily. If you have an artificial tree, double check the label and make sure it specifies "Fire Resistant".
Check lights regularly
Check your sets of lights for broken or cracked sockets, frayed or bare wires or loose connections. Throw out damaged sets.
Make sure to keep lights away from small children as these may pose a choking hazard.
Turn off all lights before going to bed or leaving the house. The lights could short out and start a fire.
Keep burning candles in sight
Move candles away from Christmas trees, curtains or other decorations that can catch fire, and make sure they cannot be knocked down or blown over.
Keep burning candles in sight, away from places where kids and pets can reach them or knock them over.
Blow out lit candles when you leave the room or go to bed.
Avoid ornaments and decorations that may pose a choking hazard
Avoid sharp or breakable decorations. Make sure trimmings with small removable parts are out of the reach of children, who could swallow or inhale small pieces. Eliminate trimmings that resemble candy or food that may tempt a child to ingest them.
Keep potentially poisonous holiday plant decorations including mistletoe berries, Jerusalem cherry, and holly berry, away from children.
Keep a close eye on the kids during parties
If you are planning on attending a party with your children, remember the house you visit may not be childproofed. Be very vigilant about potential dangers such as stairways, pools or accessible laundry products.
If you are hosting a party at your home, consider hiring a trained babysitter or designating a family member to look after the children.
One way to make sure the little ones are safe and sound and do not wander off while everyone is enjoying the party is to install safety gate latches around your house. Consider a safety gate latch such as MagnaLatch ALERT, (affiliate) which includes both visual and audible alarms. It can be easily installed in minutes and is ideal for all child safety or pool applications. The latch also works well as pet security and general-purpose gates around the home and garden.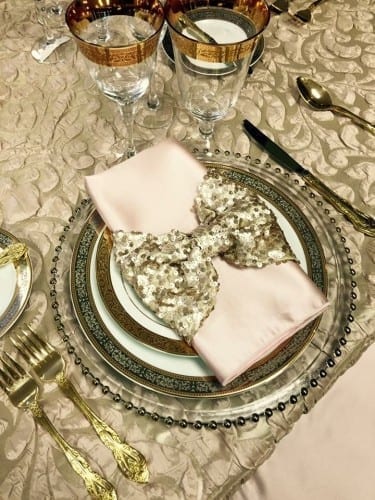 Have an emergency plan
The majority of house fires occur during winter months, so make sure to pay close attention to chimneys, space heaters and candles when you use them during colder weather in South Florida. Have an emergency plan and practice it regularly along with these holiday safety tips for kids.
Keep a list with all of the important phone numbers you or a babysitter is likely going to need in case of an emergency. Include the police and fire department, your pediatrician and the national Poison Help Line, 1-800-222-1222 when it comes to holiday safety tips for kids.
Handle food safely
Wash hands and surfaces often.
Avoid cross-contamination.
Cook foods to proper temperatures.
Refrigerate foods promptly.
Illness-causing bacteria can grow in many foods within two hours unless you refrigerate them. Do not leave perishable foods out for more than two hours.
Keep safety top-of-mind during meal preparations
Move hot liquids and food away from the edges of counters and tables, where they can be easily knocked over by young children.
Keep children away from hot ovens and make sure oven doors are closed at all times. To be extra safe, you may want to install a safety gate to keep children completely out of the kitchen area.
Toy and gift safety
Make sure to keep these holiday safety tips for kids in mind when buying toys for your children. Also, make sure gifts from friends and family are also safe:
Purchase toys that are labeled for the correct age range. Age recommendations on toys are about safety, not the ability of a child to master the toy or game. Young children can choke on small parts contained in toys or games.
Inspect toys before giving them to your child. Remove tags, strings, and ribbons from toys before giving them to young children.
Purchase helmets and other safety gear for ride-on toys.
Once the party is over
Clean up promptly after a holiday party. A toddler could rise early and choke on leftover food or come in contact with alcohol or tobacco. The older kids can even help by collecting dishes, plates, silverware and tablecloths.
Thanks for reading these holiday safety tips for kids! Have a great Christmas and a Happy New Year, MBMoms!
---
Pin for Later!