MOMpreneur: n. defined as a female business owner who is actively balancing the role of mom and the role of entrepreneur.
Happy Monday Modern Boca Moms! Welcome to our next installment of MOMpreneur Monday, highlighting Florida businesses and brands that were founded by female entrepreneurs and fellow Mommas.

---
Today's featured Modern Boca MOMpreneur is…Laura Fatima Ure, founder and owner of Keenability, a full service marketing agency here in Boca Raton.
Read her story and all about Keenability's exciting 2016 business updates!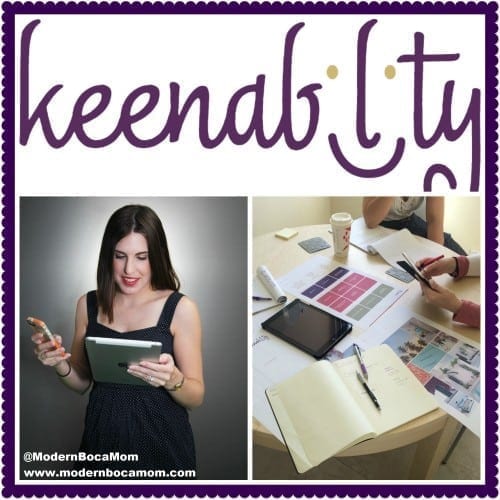 ---
Tell us  a little bit about yourself and why you decided to become a MOMpreneur…
I am a Cuban-American woman who spent 23 years living in Miami. Since the age of 18, I've worked in marketing for construction companies. After moving to Boca, I accepted a position at a local ad agency that represented luxury home builders, developers and country clubs.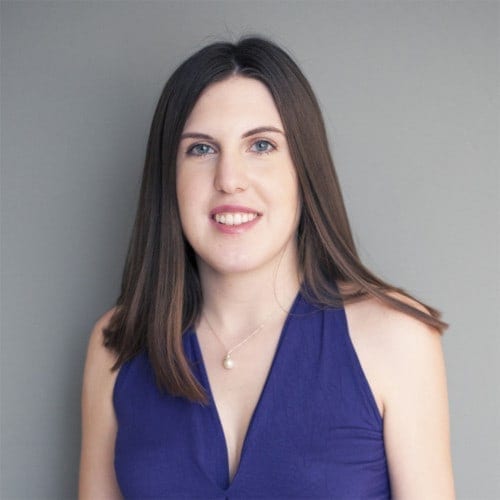 For five years I worked there, but when I became pregnant with my second child, I decided to launch my own business. The decision wasn't an easy one, nor was it one that I made lightly.
I had been unhappy with the way things were running for quite some time and I just didn't feel good about the lack of services we were providing to our clients. The traditional ad agency model made little sense to me and I wanted to change it.
How did your business, Keenability, get started? What challenges have you faced so far?
There are daily challenges that I face in the business world, but after celebrating our first year in business, I've utilized my outside  marketing experience to grow our business and build a reputation under the Keenability umbrella.
I am also under 30 and a woman. It is extremely difficult to be taken seriously sometimes and honestly, I am sure it didn't help that I attended a lot of my meetings pregnant!
Even now that I'm no longer pregnant, one of the first comments many people make is "wow, you are young." It sounds like they feel they can't trust me because of my age, because I am a woman. More than ever I understand the need for people to be judged on their merits and not on silly stereotypes.
"The company, officially created in  2014, represents my dream of offering marketing solutions to local businesses with smaller budgets."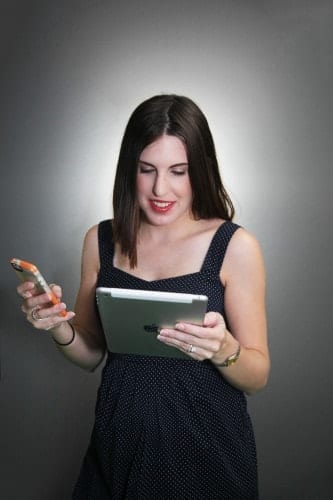 What is unique about your business?
One of the things that makes Keenability unique is the concierge-style services we offer. We are here to help our clients with everything they need to help make their business successful and at any time that they need us.
Different from traditional agencies, Keenability prides itself on its basic principle of providing concierge-style services —with 'round the clock availability.  Making clients feel like partners, instead of a job number,  and being a tight group of hard-working creatives, defines Keenability.
We've received calls from clients who have an epiphany at 1 a.m. and just have to share it with us. Furthermore, we meet wherever our client needs us, whether it's on a boat, at their house or even in the car on the way to another meeting so that we can fit into their busy schedules.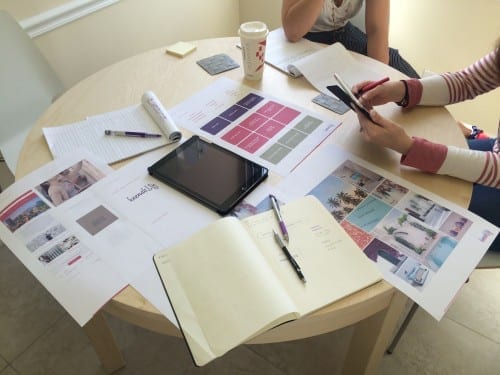 Why should MBMom readers become Keenability clients?
Aside from our high-end design and marketing know-how?
We are extremely flexible. You have to be when dealing with work/life balance. We provide a level of attention that is unheard of in this industry.
We deeply care about each of our clients as business partners and on a personal level. We also take the bulk of the stress away from our clients by handling everything marketing related for them. They never have to worry that this aspect of their business isn't taken care of.
We have it all covered, always.
"We're not afraid of trying something new, but we never do anything without weighing the consequences. We're sensible and pragmatic, so we never promise anything we can't deliver," says Virginia Patterson, creative director for Keenability.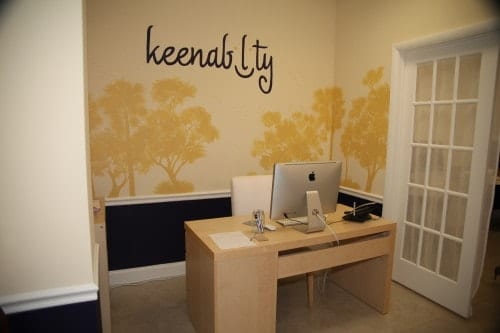 What exciting things have happened with your business since we first interviewed you in 2015?
We showed remarkable growth in our first year of business due to exceptional services. With that growth, we needed a bigger space… and we are thrilled to announce that we have moved!  We are now located in our beautiful office in Boca Raton at 299 Camino Gardens, Suite 302.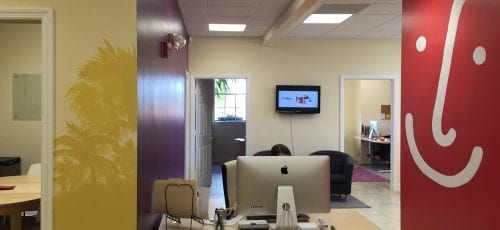 Another big accomplishment in growing our business this year is that we also hired a larger team. What is notable about Keenability's staff is that most members are millennials, ranging in age from 22 to 34 and we are thrilled to build a great team behind Keenability's thriving brand!
"Since our strong growth of business in 2015 we know there is a need for a better marketing firm that can service smaller companies, particularly in the real estate industry that is known for its outdated marketing practices," says Laura Ure, founder, and owner. "It's  time for a new breed of  a marketing agency that can cater to the needs of smaller companies with no marketing department."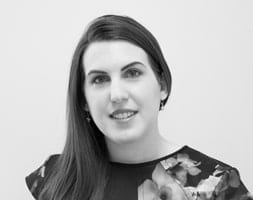 What do you love about living and working in South Florida?
I love living in South Florida because of the weather and the people. There is just a wonderful sense of casual luxury that is really attractive to me.
Maybe it's the Lilly Pulitzer inside me, but I love that beach flair. Do I ever go to the beach? Nope. But I love knowing it's there and that makes me happy.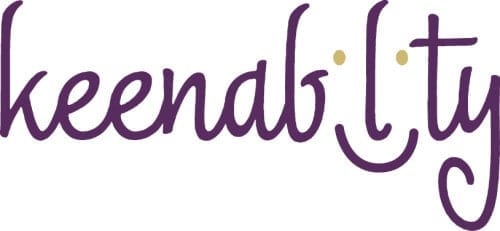 ---
Follow Keenability on Facebook HERE.
Visit their website: http://keenability.com/
---
SUBSCRIBE to Modern Boca Mom here!