MOMpreneur: n. defined as a female business owner who is actively balancing the role of mom and the role of entrepreneur.
Happy Monday Modern Boca Moms! Welcome to our next installment of MOMpreneur Monday on MBMom, highlighting Florida businesses and brands that were founded by female entrepreneurs and fellow Mommas.
We're working to bring busi-moms across the state of Florida together to start a MOMpreneur Movement! Why don't you join us?

Meet South Florida MOMpreneur, Brandy Smiley, founder of the delicious home-based bakery Brandy's Bites.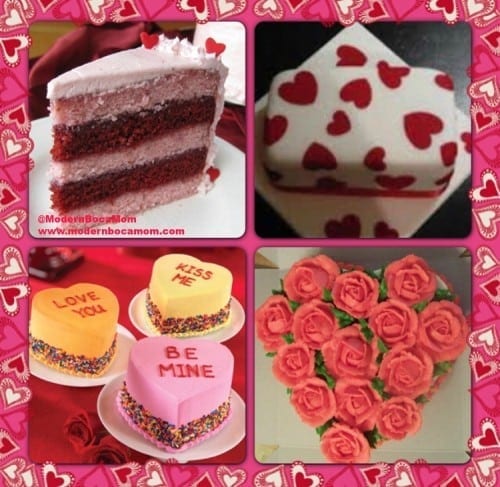 ---
I originally met Brandy through Instagram when I was in the market to have a dessert table staged for a New Year's Party this year. I walked her through my theme (Old Hollywood/Casablanca) and sweets preferences (cupcakes, cake pops, doughnuts) and she went to work putting together this amazing display: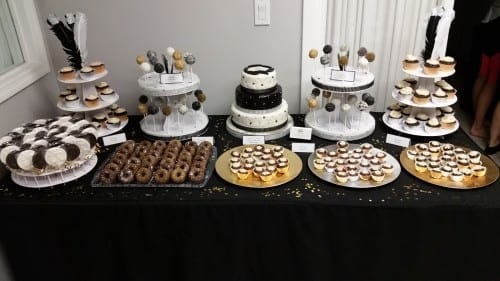 I know, right? It was delectable. Our guests were super impressed and the best part? We had tons of leftovers. 😉 Read on to find out how Brandy's Bites got started…
---
Hi Brandy! Tell us about yourself and your professional background…
I am the owner of Brandy's Bites, a home-based bakery in South Florida. South Florida is a great place to live, work and raise a family. I am originally from New York, but moved here when I was younger.
I met my husband here and we have been married for almost 10 years and have an AMAZING son who will be 3-years-old in March…that flew by so quickly.
After having my son, I decided I wanted to be a stay-at-home mom, and I love it. It is the best!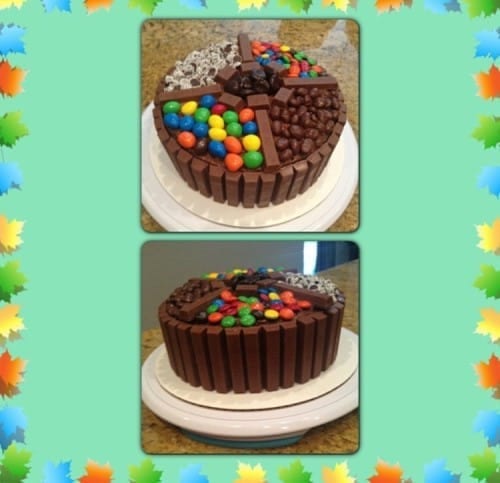 How did you get started with baking and what makes your business different from others?
I have always had a passion for baking, and have been making cakes, for fun, for family and friends. One day, I realized, I can have the best of both worlds by being a stay-at-home mom and bake.
I am aware that there are many choices for people when it comes to bakers/

bakeries, but what makes me unique is that I give all orders that personal touch.

We make cakes, cupcakes, cupcake flower bouquets, cake pops, donuts and more! Most of my business is by word of mouth… I want to create something that not only tastes great, but also looks amazing! I try to make each order special… As we say "we may not be able to create everything, but everything we create is AMAZING". I have to say, my favorite part of baking, is to see people's reactions to their order… that makes it all worth it!
We also try to have great prices. We realize, most of the time, to place a cake order, it can get expensive, so we try our best to keep your cost as low as possible, while delivering a great product.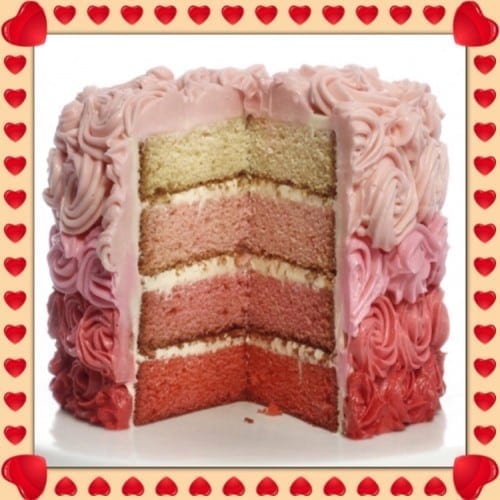 I'll bet you loved my reaction to the table you created for us! 
Like you said, we recently had the opportunity to provide all the desserts and set up a dessert table for Modern Boca Mom's New Year's Eve party with a Casablanca theme. We made a 3-tier cake, cupcakes (both small and large), cake pops, chocolate lollipops and donuts. It was a great theme to work with and everything looked amazing!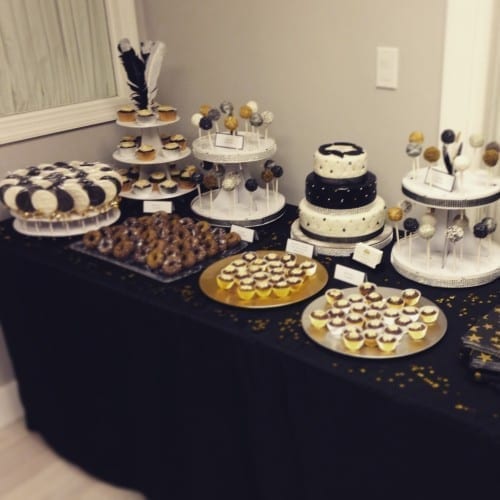 And TASTED amazing. Thank you again. What's coming up with Brandy's Bites?
Don't forget Valentine's Day is coming up, February 14th! It's not too late to place your order for that special dessert. Aside from cakes, we also specialize in what we call a "Cupcake Flower Bouquet". These bouquets look amazing… they look just like a real bouquet of flowers and taste great! This is a great option for that special someone.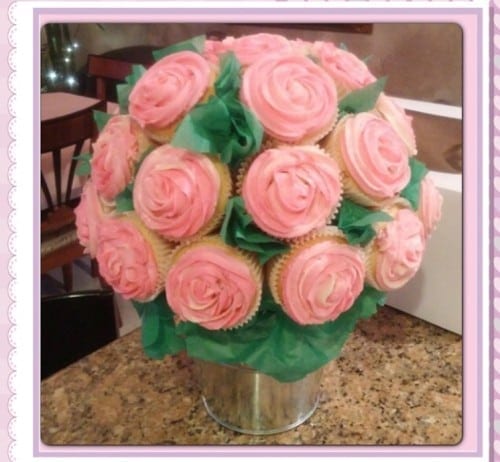 I'm placing my order now…don't delay MBMoms!

---
Learn more about Brandy's Bite's, click here: www.brandysbites.com
To contact them, call (954)614-0067 or email: BrandysBites@gmail.com
Follow on Instagram HERE.
---
SUBSCRIBE to Modern Boca Mom here!