From contributor, Modern Boca Mom of Multiples…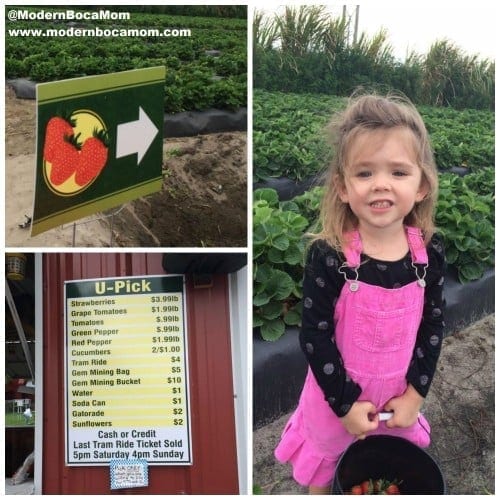 ---
Pack your diaper bags folks, because Bedner's in Boynton Beach is at it again! Slightly cooler than it was during Halloween season's Pumpkin Patch, my family and I ventured out to Bedner's Strawberry U-Pick on Saturday and had a great time…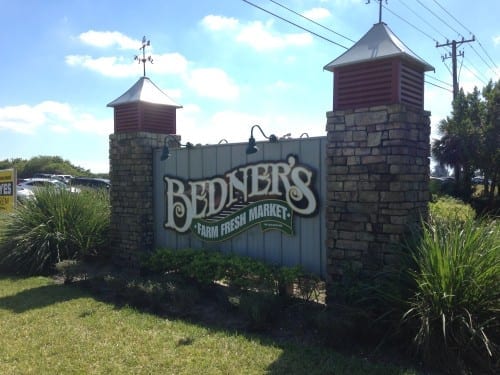 You have the option to pick strawberries (light), peppers (great), tomatoes (good), or grape tomatoes.
My family and I opted for the strawberries and tomatoes. You head out to the area near the pavilion and tell the folks in the extra large booth what produce you will be seeking that day and then they hand you your respective buckets. Easy. The staff answers any questions you may have and then you are on your way!
There is a substantial amount of 'strawberry picking area', but you can tell those little red berries are popular as you seek the ripest ones to add to your collection.

Once picked, strawberries won't do much more ripening, so you don't want to pick them when they are too green. My 2 1/2 year-old had a ball!! She LOVES strawberries and was so excited to help pick them! The twins, on the other hand at 12 months old, weren't too thrilled with this outing as they were anxious to shove every berry in their mouth.
When met with the subsequent "No," well, I'll let you imagine how that went…

MBMOM INSIDER TIPS FOR BEDNER'S:
Start further from the areas that are easiest to access, and get ready to get down and get those plants moving to find the best produce. I think I hit my squat quota for the day while wearing a kid.
Go early before the crowd and try a cooler day. They are open 7 days a week, and weekends are much busier as you can imagine.
We went on a cooler day so we weren't in any big rush to leave. We captured our family moments, and quickly collected our tomatoes and headed to pay. Everything is paid for by the pound and they accept cash and credit card.

Bedner's in Boynton Beach doesn't have as many activities as they do during the Pumpkin Patch, but they still have a BBQ vendor, the petting zoo, and other farm-like activities that excite the kids while mommy heads into the farmers market store to pick up more local produce (and wine). Bedner's Market has a large selection of local produce, including the items available out at the U-Pick, if you don't want to hike around the fields.
Once again, another successful Bedner's in Boynton Beach trip, worth sharing with all of you fellow MBMoms as we celebrate Strawberry Season! Have fun out there!
---
SUBSCRIBE to Modern Boca Mom here!