You know that feeling you get as a parent…walking into a place you know your children will absolutely adore? Anticipating their smiles, their laughter, their joy? I call it the zsa zsa ZOO…at least when it comes to a visit to the Palm Beach Zoo & Conservation Society!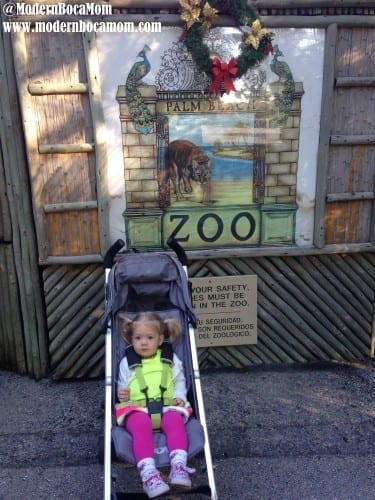 MBMom & family were invited to an exclusive #PBZooBloggers tour to learn about the latest and greatest Palm Beach Zoo happenings and their mission to advocate on behalf of wildlife conservation and preserve species from extinction.
The Zoo is promoting eco-friendly and sustainable decorating ideas in cooperation with the students of G-Star School of the Arts. 
Exhibit A: a very uniquely decorated tree. I'll bet you never thought of decorating like this before MBMoms!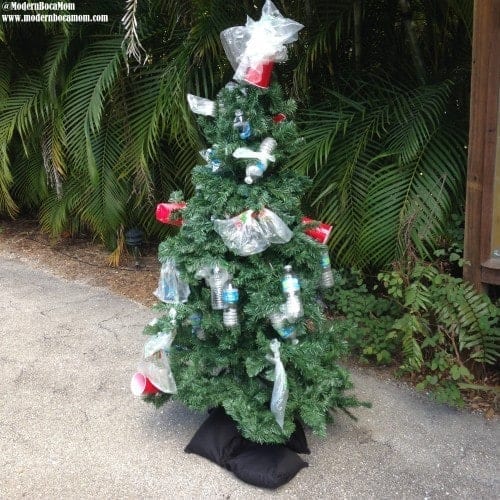 The Zoo has also built a special version of Dr. Seuss' "Who-Ville" in one of its picnic areas that I thoroughly enjoyed. This is in addition to a ton of decorations around the attraction!
I even met Mr. Grinch in person and toasted him with my special certified organic, bird-friendly Palm Beach Zoo COFFEE (FYI- this guarantees that every bean is produced organically and under high-quality shade. It looked like he could use a caffeine pick-me-up too. It ain't easy bein' green… 😉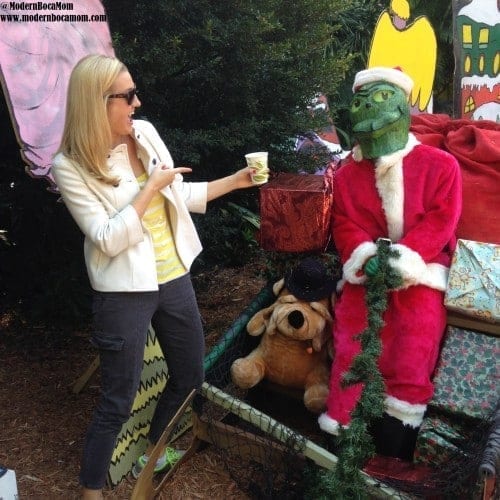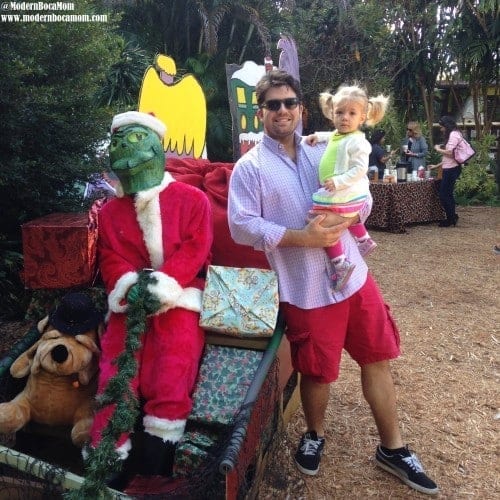 The Zoo had us on a tight schedule during our morning visit since we had a lot of ground to cover!
Did you know they have over 800 animals?

#dailybabyavery was fascinated by the flamingos and even got to feed a few!
They've had Malayan tigers at the Zoo since 1973 and we were honored to witness a historical moment during our visit. Berapi, the Palm Beach Zoo's female Malayan tiger, "stepped paw" into her BRAND NEW tiger habitat for the first time!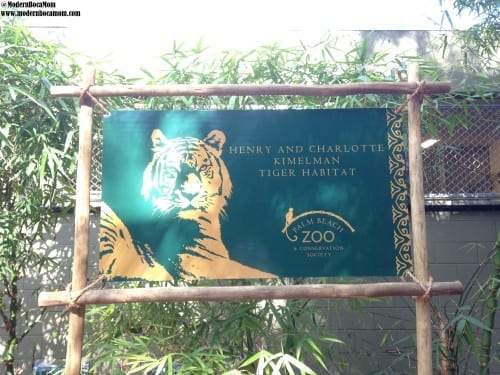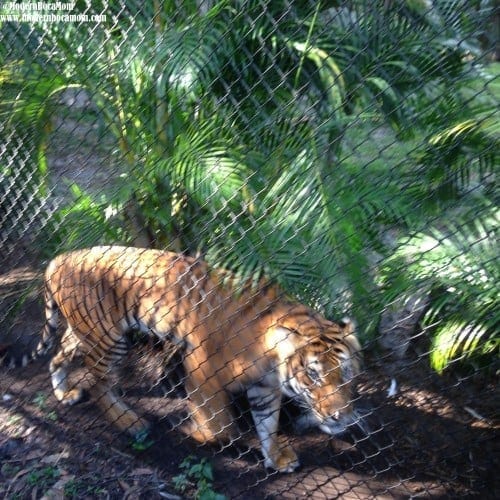 It's beautiful. But Berapi isn't the only impressive animal we met during our visit.
We encountered reptiles. BIG reptiles.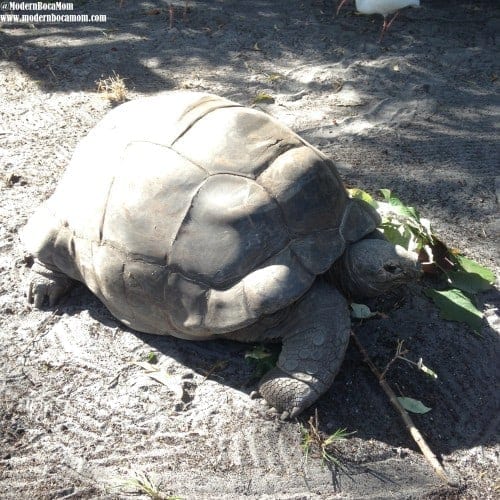 The Aldabra Tortoise Experience was one for the books. Such a cool encounter to share with #dailybabyavery. 
We were invited to feed the tortoises as well, but we left that up to the older kids in our group.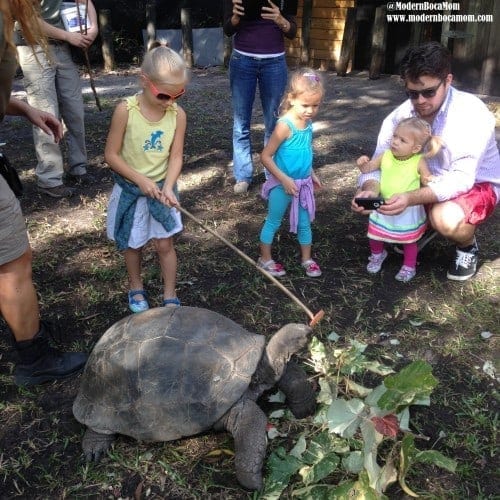 Petting was encouraged- I had no idea their shells would be so rough!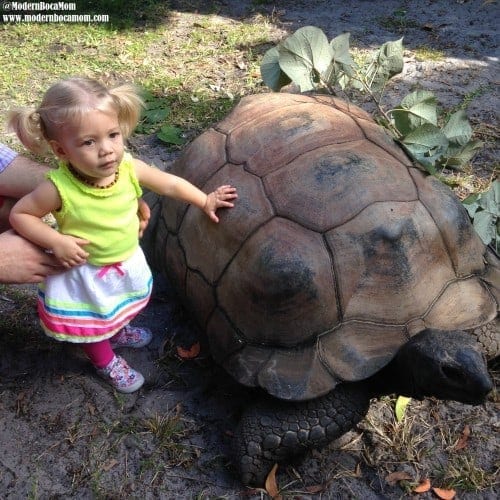 All in all, a REALLY unique behind-the-scenes experience! MBMom recommends you add it to your admission during your next visit (if at all possible).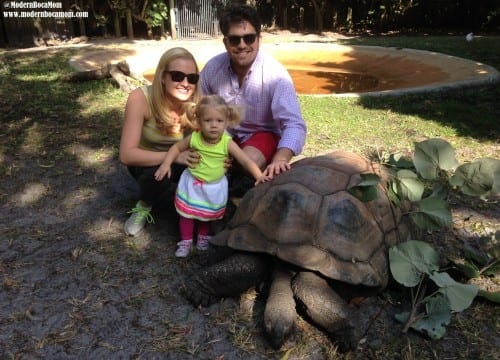 Other fun parts of our visit included the Palm Beach Zoo's Carousel and Safari Train…perfect for the littles.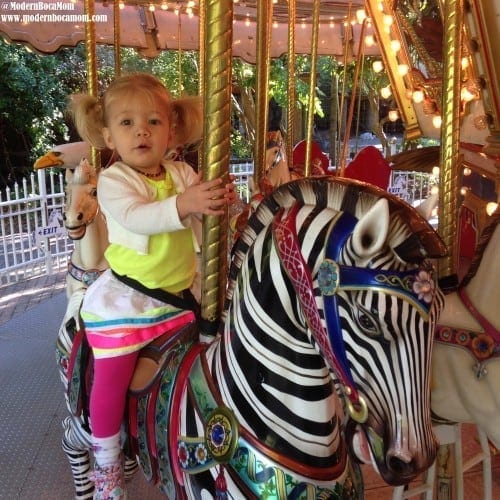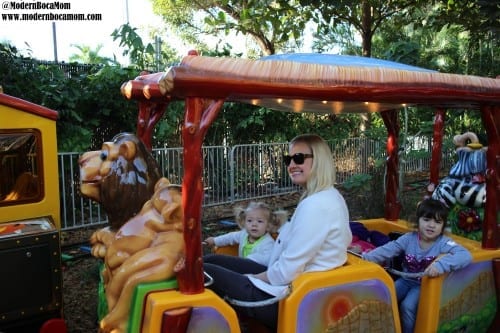 And don't forget to make a stop at the souvenir shop on your way out to check out your commemorative family photos and other original and unique Zoo merchandise!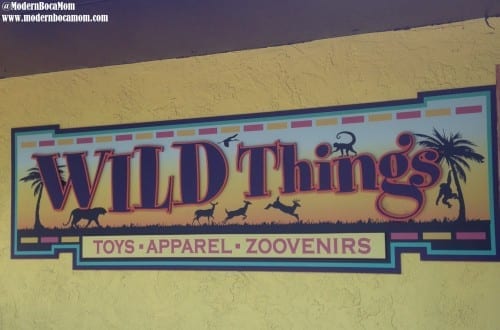 MBMom regularly features Palm Beach Zoo Events on our Weekend Roundups, but you can get a full list of upcoming events on their website here.
I also found out the scoop on Zoo Memberships. There are two main family options. You can purchase a family membership which covers two adults and all kids over the age of 3 in your household. Your membership is basically covered in two visits! Plus, you get a ton of other perks and discounts…
By the way- the Palm Beach Zoo is so close to us in Boca! Zip up on I-95 and get off at Forest Hills Blvd., two left turns and you're there!
I think now is a great time to go WILD at the Palm Beach Zoo! I can't wait for our next visit!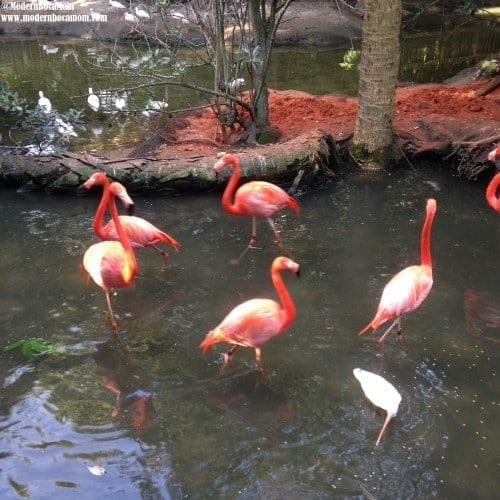 ---
Sponsored/Ad: Modern Boca Mom was provided with a complimentary tour/visit to the Palm Beach Zoo in exchange for consideration for promotion on this website. All opinions expressed in this blog post are my own and not influenced in any way by the sponsor. Any statistic, quote or other representation about a product or service should be verified with provider. Please refer to this site's Disclosure for more information. I have been given a product or service free of charge, but that does not impact my views or opinion.