MOMpreneur: n. defined as a female business owner who is actively balancing the role of mom and the role of entrepreneur.
Happy Monday Modern Boca Moms! Welcome to our next installment of Mompreneur Monday on MBMom, highlighting Florida businesses and brands that were founded by female entrepreneurs and fellow Mommas.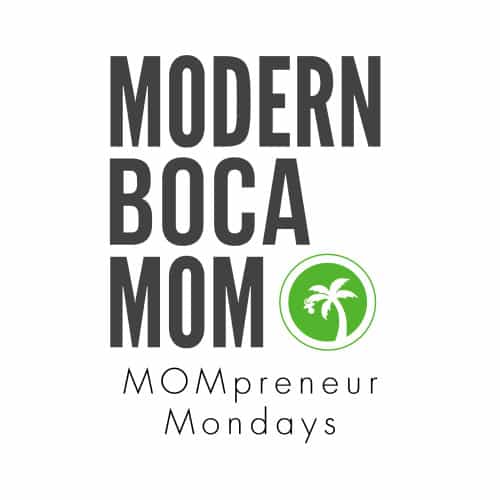 ---
Today's featured MOMpreneur is the co-founder of the Delray Beach and Lake Worth locations of The Salt Suite, Jessica Helmer! Salt Suite South Florida!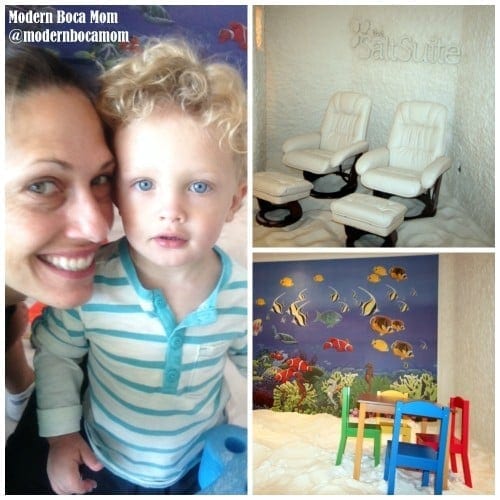 ---
I'm always intrigued when I find a business in South Florida that I haven't encountered in New York City previously.  I mean, Boca's Shake Shack is soooo 2010. 😉
I, like many others, consider NYC to be the center of the universe.  Therefore, anything that's worth anything has 'been done' there first, right?
I've sweated through boutique workouts, eaten at crazy, themed restaurants and even signed my husband and I up for interactive theater experiences (en masque)…so call me surprised when I didn't know what the heck a "salt suite" was when a fellow MBMom and I were chatting last month.
So, I consulted my good friend Google to learn more (it's a natural way for people to find relief from conditions such allergies, asthma, sinusitis, ear infections, COPD, and stress!  Hurrah!) and happened to run into the Mompreneur behind The Salt Suite at a Musikgarten by the Beach class.  It was meant to be.
Jessica and I chatted mom-to-mom and here's what I learned…
---
Tell us about your background and why you decided to launch

The Salt Suite…
"I was working as a sales executive when I first learned about salt therapy.  My husband and I did about a year of research before making the final commitment to move forward.  Throughout the research process, I couldn't believe that salt rooms were not everywhere!  Salt rooms are extremely popular in Europe and Russia," said Jessica
We took a huge leap of faith in what we believed would be a great business venture.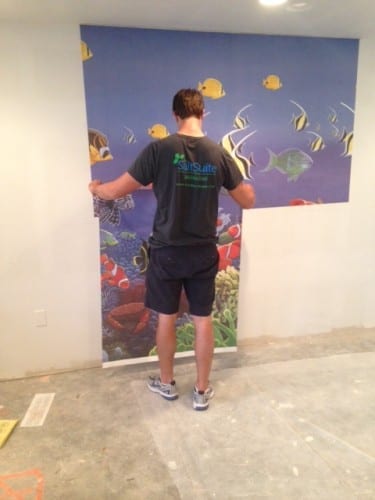 And it seems to have paid off?
Jessica answered, "Owning The Salt Suite has been the most rewarding job I have ever had.  I came from a sales background and always knew that I wanted to have my own business.  When the idea of salt therapy came to my attention, I just couldn't pass up the opportunity to bring it to South Florida."  
"After being open for a few months, the reality of what we are doing really hit me.  Seeing the impact that we have on people's everyday lives is truly amazing.  I became a mom about a year after opening.  It really made a difference in how I related to our customers.  We have so many parents that come to us for a solution.  I love being a part of a small business and really knowing our customers."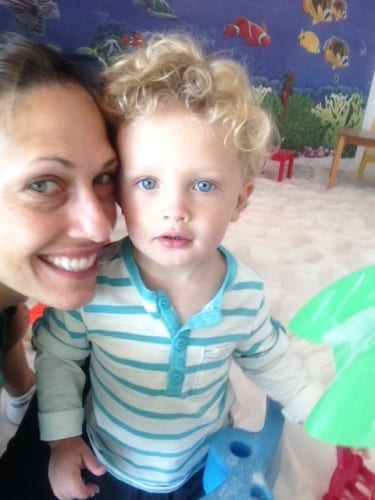 What exactly is salt therapy and what makes it (and your business) so unique?
"The Salt Suite['s salt therapy] is a natural way for people to find relief from conditions such allergies, asthma, sinusitis, ear infections, COPD, and stress.  Salt therapy also helps build our immune systems to help protect us from the cold and flu.  Parents and their children are constantly battling these conditions and parents work hard everyday to keep their kids healthy," said Jessica.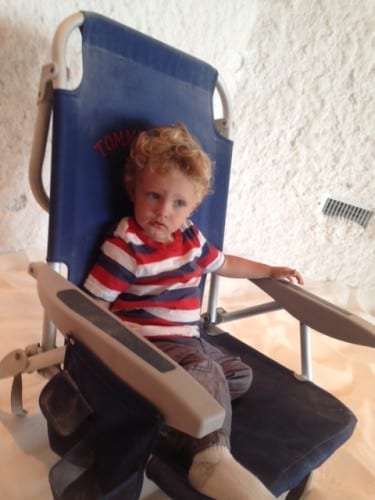 "We are the first salt room in South Florida.  We take pride in offering a completely unique service that offers a 100% natural alternative in finding relief from sinus and respiratory conditions.  We have a children's salt room where they play in the salt as if at the beach.  We provide many toys and books to play with."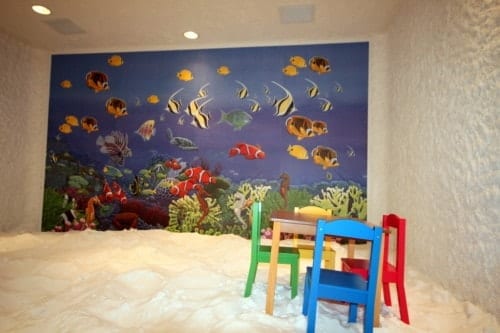 Jessica continued, "The adult room is what we like to call a salt oasis.  We can hold up to 7 adults each with comfortable recliners, headphones and their own private space to relax."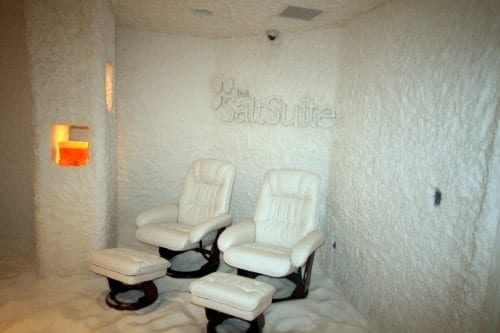 And, I know you had a very exciting grand opening in 2014…
"Yes!  We opened our second Salt Suite location in July in west Lake Worth at the northeast corner of Lantana and 441 in front of Super Target," said Jessica.
I just love this picture of her sitting on (literally) tons of salt at their new location!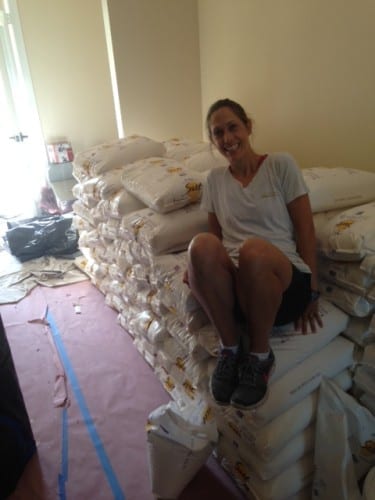 And I always end Mompreneur Monday with this question: What do you love about living and working in South Florida?  
Jessica said, "I am a native Floridian and love every moment of being a business owner in South Florida.  I grew up in Parkland and have lived in Florida all my life.  I couldn't ask for a better community and environment to run The Salt Suite and raise a family."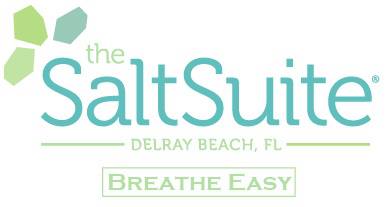 ---
Congratulations on the opening of your second location, Salt Suite!  The growth you're experiencing is really admirable!
MBMoms, if you're curious and want to learn more about salt therapy at The Salt Suite South Florida, I have great news for you: your first session is complimentary.
What do you have to lose?
---
If you'd like more information, check out The Salt Suite's website at: www.thesaltsuite.com.
And, LIKE them on Facebook HERE.
---
Now tell us, what other natural remedies have you tried now that you're a parent?  Comment below!