When I was pregnant with #dailybabyavery in NYC, I was thrilled to discover (what I nicknamed) the "Disney World of Maternity," located conveniently on 57th Street and Madison Avenue (4/19/16 UPDATE: It is now closed, I just found out. Completely devastated for my pregnant NYC friends).  I knew now I had to find a South Florida Pregnancy spa. 
It was a Destination Maternity complex that included two stores, a fitness studio and a spa. A one-stop shop if you will for anything pregnancy-related. I could buy a formal maternity dress, get fitted for a nursing bra, take a Pilates class and get a facial all in one building. Genius!
Now as a former spoiled New Yorker, I tend to look down upon South Florida when I can't find similar amenities in the area. I'm sure I'm not alone. Not that I'm pregnant right now, but I like to know what pampering maternity options are available to me (or my friends) if the situation were to arise!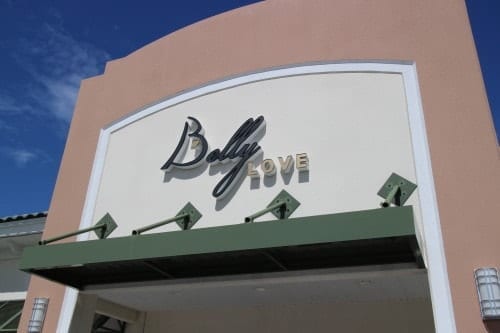 Located in Parkland, Belly Love pregnancy spa offers "a special collection of therapies to help the body, mind and spirit prepare for and acclimate to motherhood.  From prenatal massage to balancing facials to pampering pedicures, Belly Love Spa can reduce discomfort, counteract hormonal effects and enhance the natural glow of pregnancy."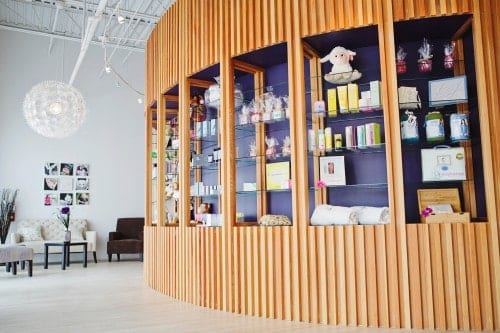 They even have a 4D Ultrasound Center IN the facility.  Cool right?
"Using the latest 4D ultrasound technology, their RDMS medical sonographers can perform a limited diagnostic scan that will allow you to see how your baby and the placenta is positioned, measure fluid level, see the heartbeat and watch him/her move. You can even see your baby's facial expressions and count his/her fingers and toes for the first time! You are invited to bring those closest to you to participate in the experience and even take home pictures or a DVD of your complete session."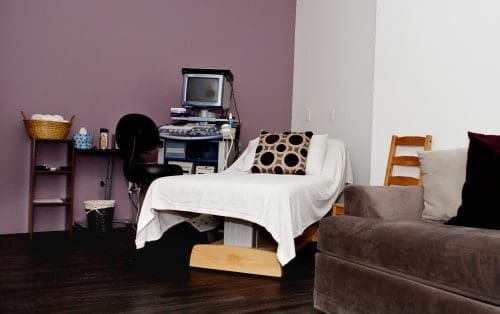 The very much postpartum Modern Boca Mom was invited to experience three of Belly Love Spa's signature services last month. The day was magical and relaxing thanks to the spa staff and beautiful setting.  I had the:
Belly Love Spa Chocolate Cherry Indulgence Pedicure
75 min – $80 
Chocolate cravings? We have a cure! Start with our Signature Hot Stone Pedicure and then sweeten it up with a hot chocolate foot soak. We then exfoliate with our cherry puree mask, soothe with a therapeutic foot massage, and finish with a vitamin C & E enriched chocolate paraffin treatment to leave your feet soft and satisfied. And…..you're sure to get your chocolate fix with a delicious chocolate treat.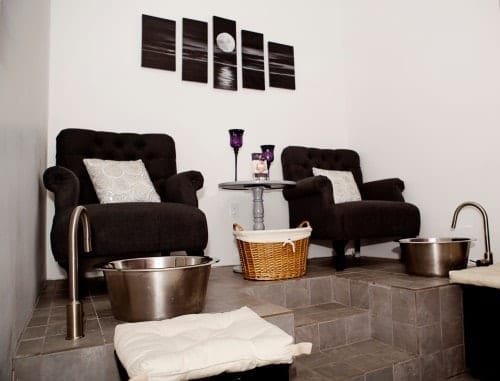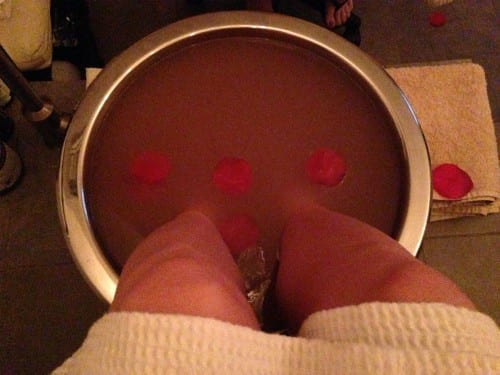 Well, my legs certainly look pregnant…
Belly Love Spa Swedish Massage
50 min – $75 
For anyone that is not pregnant. Our Swedish Massage is a gentle, full-body massage incorporating long, fluid movements.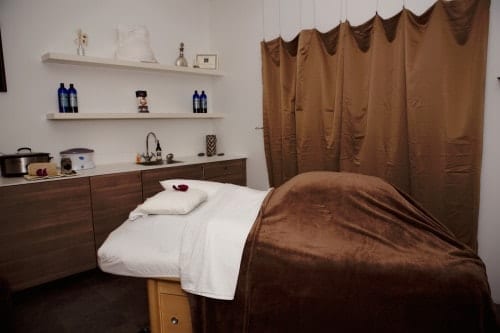 Belly Love Spa Get That Glow Facial at this South Florida Pregnancy Spa
50 min – $79
This intensive facial nourishes and replenishes, resulting in healthy looking skin. Enjoy a massage of the face, neck and shoulders followed by steam to open the pores, extract, and exfoliate. And of course you'll receive a relieving foot massage too!
All of the treatments were top notch, but my favorite by far was the Chocolate Cherry Indulgence Pedicure.  The dessert plate alone was worth it!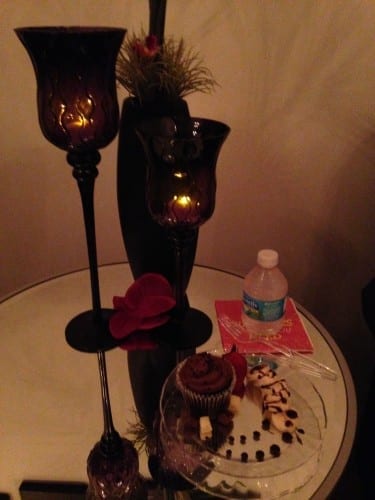 Yum.
Belly Love Spa would be an amazing spa experience whether you're pregnant or not, but wow- giving your Belly some Love has a whole new meaning after this!  
Forget the traditional baby shower gift; get your next expectant mom a BELLY LOVE GIFT CERTIFICATE IMMEDIATELY to this South Florida Pregnancy Spa!  
And bonus?  There's a Belly Love Spa Boutique two doors down for all of your maternity shopping needs.  It's the one-stop shop I've been searching for!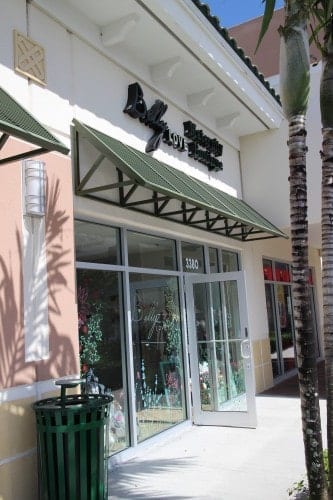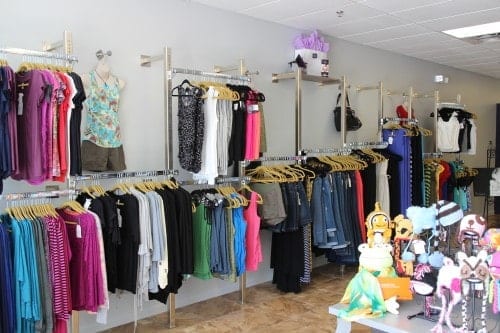 Visit: www.bellylovespa.com to book your appointment at the South Florida Pregnancy Spa!
---
Disclaimer: Modern Boca Mom received a complimentary spa treatment package from Belly Love Spa in advance of this post.  As always, all opinions are my own.