MOMpreneur: n. defined as a female business owner who is actively balancing the role of mom and the role of entrepreneur.
Welcome to our latest installment of MOMpreneur Monday, highlighting businesses and brands that were founded by female entrepreneurs and fellow Mommas!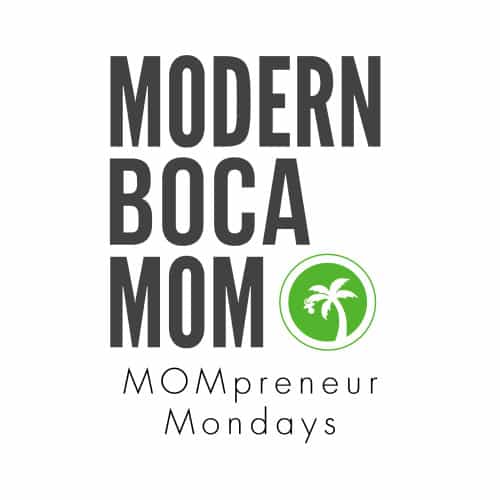 ---
Today's featured Modern Boca MOMpreneur is Nicole Comis, Owner of The Shoppe, a Boca Raton boutique (and more!) located in West Boca Raton.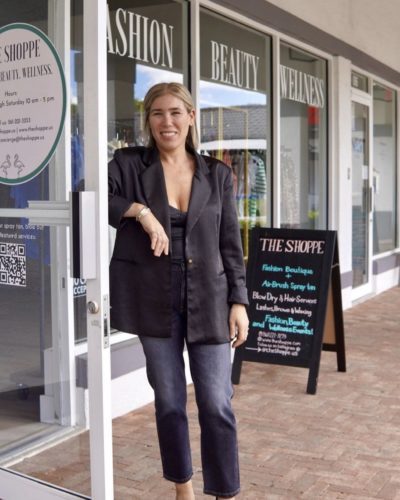 Tell us a little about your background, your challenges and how you started The Shoppe in West Boca…
Hi! I'm Nicole Comis and I'm new to Boca, West Boca specifically. My family and I just (FINALLY) settled into our home in Lotus. My professional background is in fashion and I've been in the women's contemporary wholesale business in New York City for 23+ years. I  have an agency called Designer Network NY/LA and we exclusively represent small, self-financed, mostly sustainable, women-owned designers. Our company also operates a fashion co-op showroom during fashion months in NYC, curating a beautiful showroom experience for our own brands as well as others that don't have a full-time presence in Manhattan. We bring brands and designers together to create an important destination for buyers.
My son, Lorenzo, started school in the fall and I opened The Shoppe in Yamato Village Center in August 2022. I call it my 'professional masterpiece', bringing all of my fashion wholesale, retail, co-op, marketing, curating and customer service excellence to one amazing location.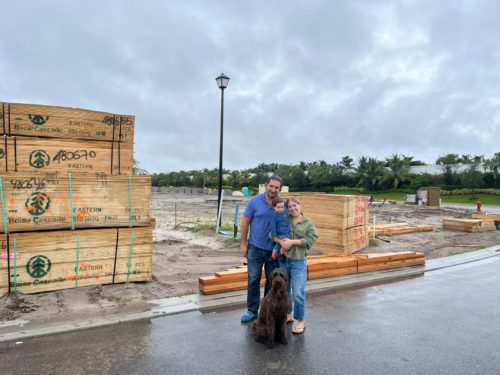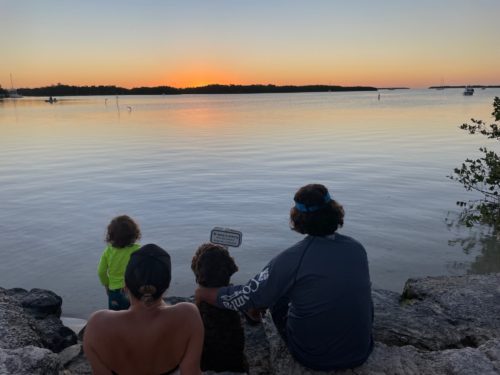 "I really wanted to plant roots in our community and to build a "ladies social club" of sorts. So, I decided to open a fashion, beauty and wellness boutique

with services

."
At The Shoppe, we have:
Fashion retail of clothing, accessories, beauty and gifts
Hair services
Airbrush spray tans
We built a beautiful hair station at our Boca Raton boutique and wellness suite. All of the gals who provide the beauty services are self-employed so you'll always have a great experience. They're not only representing The Shoppe, but also themselves.
The Shoppe also hosts fashion, beauty, and wellness events each month, collaborating with other local, woman-owned businesses. Because of my long-standing relationships in wholesale, most of the fashion we carry is our own private label. You won't find these pieces in department stores!
We also focus on great price points. You can find great basics for $48, great going out tops for $98 and under and dresses and sets for under $200 at our Boca Raton boutique!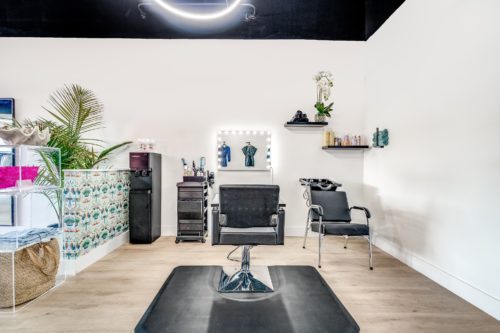 What's unique about The Shoppe?
We are a one-stop-shop for fashion, beauty, and wellness. You can get completely ready for an event with us, taking advantage of all our offerings such as a spray tan, hair and an outfit. Most ladies get their weekly blowouts with us and you can count on The Shoppe for great basics, cute tops and dresses for a night on the town. We also have great gifts and offer complimentary gift wrapping at our Boca Raton boutique.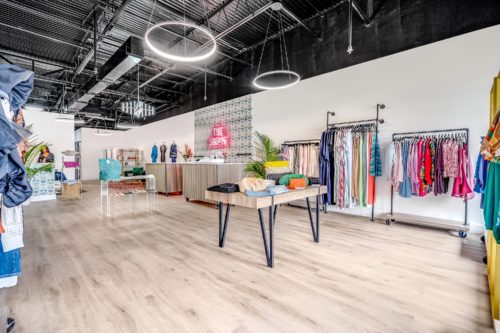 Why should my readers become your Boca Raton boutique (and more!) customers?
We're all about women feeling good about themselves! If it's new top, new hair or chatting with us or our other clients about the things we have in common, it's always a great time at The Shoppe! We've made so many connections with women on so many different levels. I think we've created an easy, friendly environment that I hope women enjoy coming and spending time. I certainly love coming to work and we are excited to welcome any new customers in the growing area of Boca Raton.
What exciting things are coming up for The Shoppe?
We have exciting things going on all the time! We host 3 events per month collaborating with a fashion, beauty and wellness business, service or product. We release the events during the first week of the month. Some are RSVP, some you can just pop in! We always have new clothing and accessory arrivals as well at our Boca Raton boutique. You can keep up with all of this via our Instagram @theshoppe.us.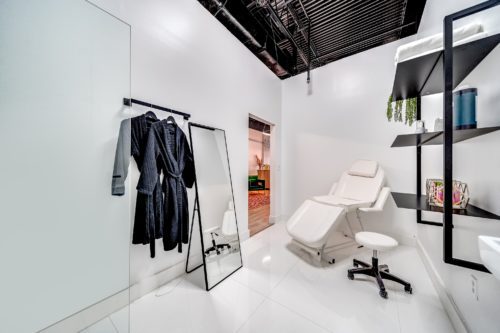 What do you love about working and living in South Florida?
What's not to love?! The weather, the people, the energy! Also coming from New York and Puerto Rico (where I recently had a business), I feel like it's very well run. Boca Raton makes it so easy to be a small business owner.
When I opened The Shoppe, I could not believe someone from the state called me to make sure I understood the laws that applied to me–they even made sure I wasn't overpaying certain taxes. My mind was blown. I've never had that experience before, and this is not my first business endeavor.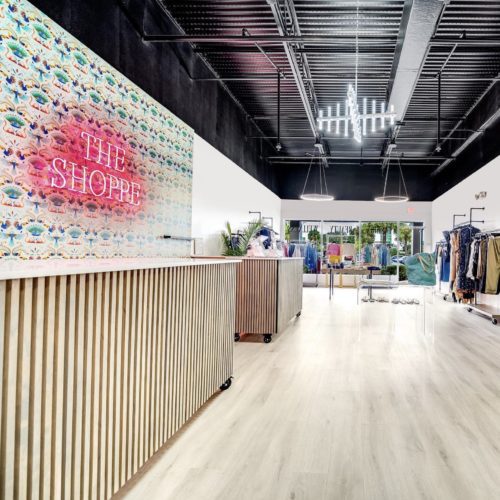 ---