If you're looking for the perfect family vacation destination this summer (or really any time of year), it doesn't get much more exciting than the Big Apple! Whether you're a local or a tourist traveling from out of state, there are plenty of fun and exciting things to do in New York City with kids. From visiting CAMP at The Shops at Columbus Circle or 5th Ave. and SUMMIT One Vanderbilt to exploring one-of-a-kind attractions like the Harry Potter New York Flagship Store in Flatiron, there is something special for every member of your family.
3 Things to Do in New York City with Kids Right Now
CAMP, a Family Experience Company | Shops at Columbus Circle | 5th Avenue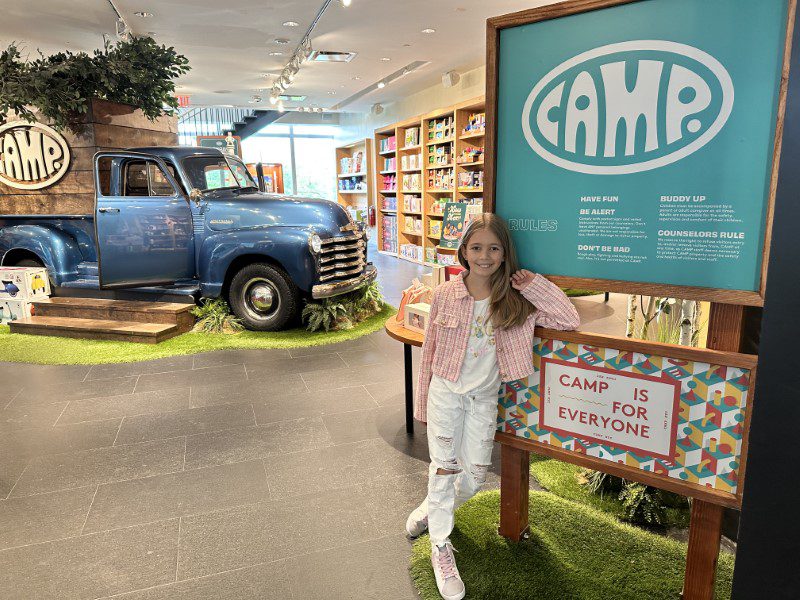 CAMP stores offer a one-of-a-kind experience that combines shopping and playing like never before. Step into their stores and immerse yourself in rotating themed experiences. You'll be amazed at how every surface seamlessly blends play and product for an unforgettable time.
The CAMP location we happened to visit, located on the 2nd and 3rd floors of Columbus Circle to the left of the main mall entrance, is primarily a retail store and art studio. The main store entrance is on the 2nd floor and Art CAMP entrance is on the 3rd floor.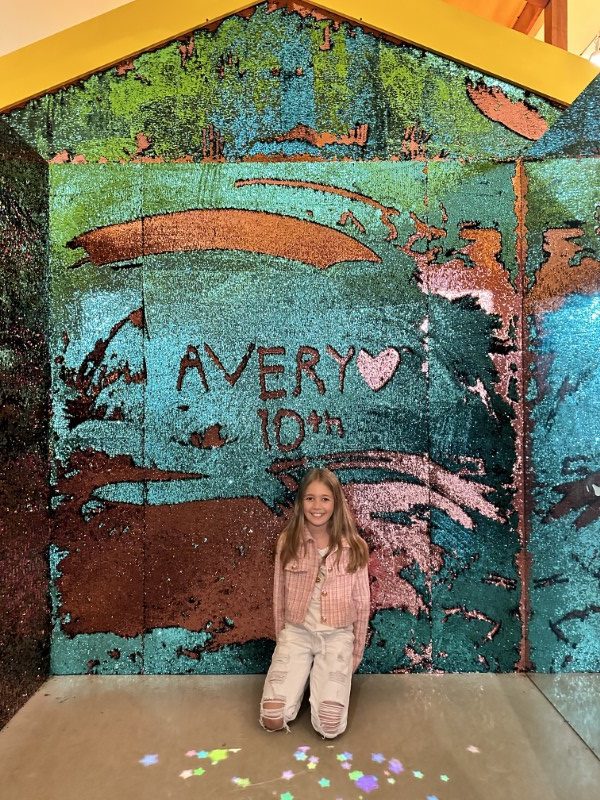 At CAMP's 5th Avenue location, you can experience the magic of Disney's Encanto in New York City with kids like never before at La Familia Madrigal! Step into a real-life Casita filled with secret passages, interactive magic, and live music. Join Antonio in the rainforest, explore Isabela's floral wonderland, and discover Luisa's enchanting happy place. This immersive experience by CAMP is packed with surprises behind every magic door. Don't miss out on the world's first Disney Encanto adventure – bring your family and create memories that will last a lifetime!
Explore a world where shopping and playing go hand in hand at CAMP. Get ready for a unique and unforgettable New York City with kids experience that the whole family will love!
SUMMIT One Vanderbilt | 45 E 42nd St, New York, NY 10017
Of course I had to book tickets to SUMMIT One Vanderbilt as soon as I saw the famed mirror rooms on Instagram, and boy am I glad that I did…AND that we lucked out with a good weather day! 
This architectural marvel stands tall at an impressive 1,401 feet, making One Vanderbilt the tallest commercial skyscraper in Midtown Manhattan and one of the top 30 tallest buildings globally. What a thing to do in New York City with kids!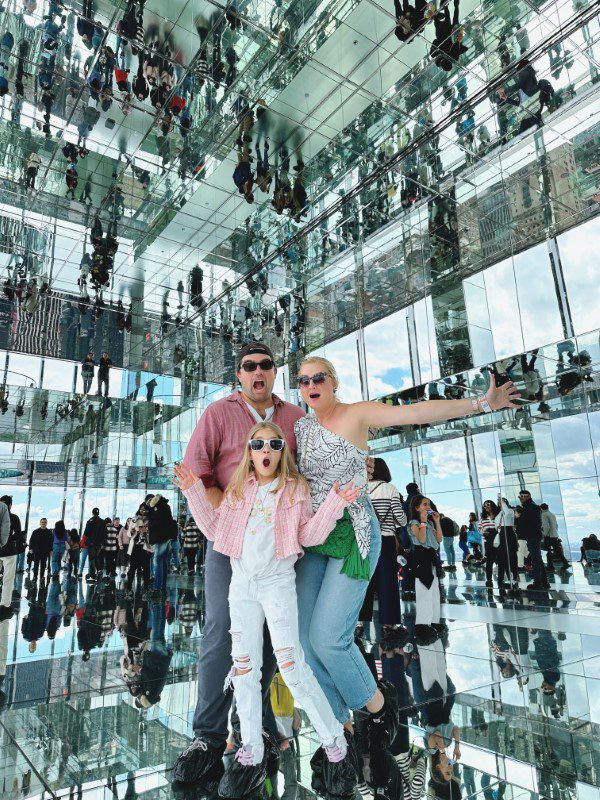 But One Vanderbilt is more than just a towering structure. It is a symbol of innovation and artistic beauty. SUMMIT One Vanderbilt, a thought-provoking art installation, challenges your perception of the built environment, the natural world, and your own reality. 
Plus, the views are unreal. Inside this magnificent building, you'll also find cutting-edge technology designed to enhance your interactive experience.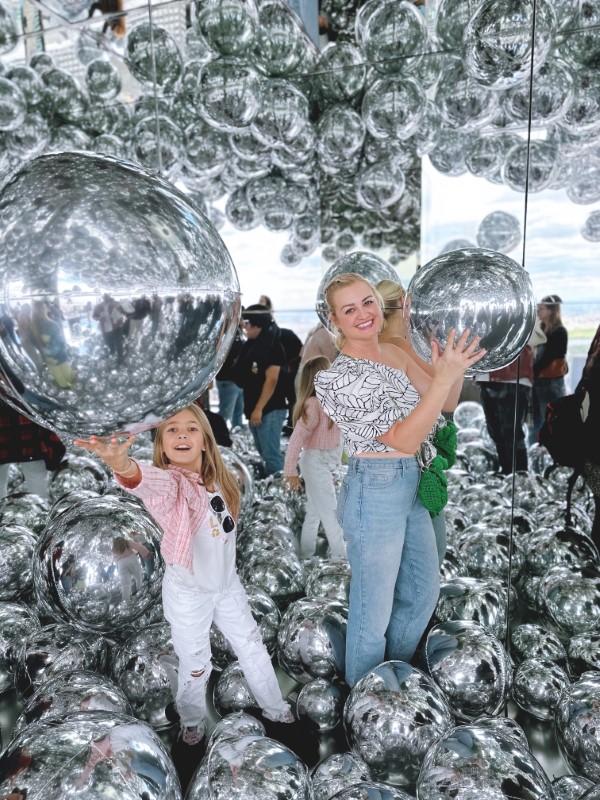 MBMom Tip: Enter through the transit hall in Grand Central Terminal (head west if in main concourse). Alternatively, use the doors next to TD Bank located in One Vanderbilt. SUMMIT is not accessible through the main lobby of One Vanderbilt.
There are food and drinks available to purchase past the gift shop and an outdoor area to nosh. Prepare to be amazed as you step into One Vanderbilt and witness the future of architecture unfold before your eyes. It's an experience like no other and totally Insta-worthy!
Harry Potter New York Flagship Store | 935 Broadway, New York, NY 10010
Experience magic and New York City with kids like never before at Harry Potter New York! This incredible flagship store is home to the largest collection of Harry Potter and Fantastic Beasts products in the world. From toys to rare collectibles, it's all there right under one roof.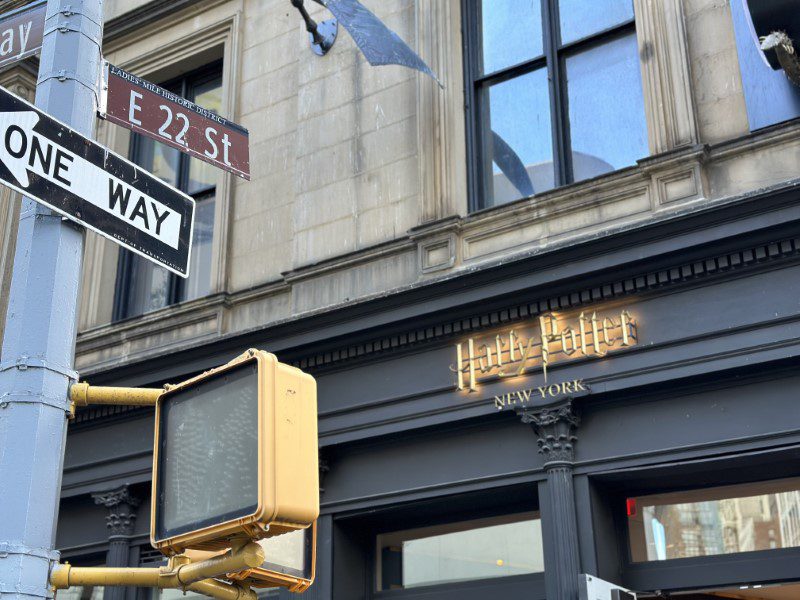 Prepare to be captivated as you step into this enchanting world. Gaze up at the majestic model of Fawkes the phoenix hanging from the ceiling, created exclusively for the New York store. It's an awe-inspiring sight that will transport you into the Wizarding World.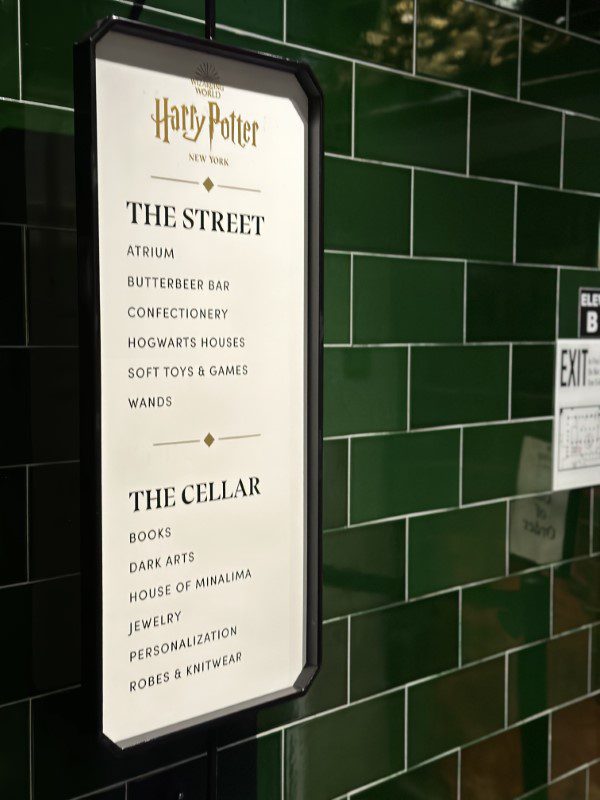 Indulge your sweet tooth at the Honeydukes-inspired area, where you can browse for Chocolate Frogs and Bertie Bott's Every Flavor Beans. And don't forget to stop by the Dirigible Plum tree to discover your favorite magical creature soft toy!
The Wand Shop is a must-visit for any aspiring witch or wizard. Explore their collection of over 50 wands, each inspired by characters, locations, and props from the Wizarding World. And to make it even more exciting, test your skills at the interactive wand table!
Looking for a truly unique gift? Engrave a wand, emboss a journal, or embroider a robe to create a one-of-a-kind item that will delight any Harry Potter fan.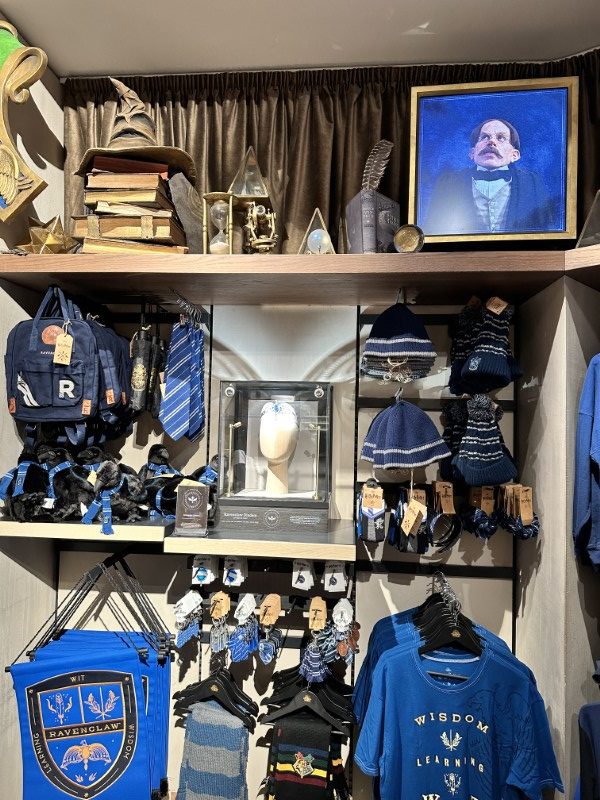 And of course, don't miss out on their incredible photo opps. Step into Hagrid's boots or pose in a London phone box for the ultimate magical snapshot. You'll feel like you've been transported to the Ministry of Magic.
MBMom Tip: While you're in New York City with kids, we also recommend grabbing a cold brew at the Butterbeer Bar! 
Sip your frothy cup of Butterbeer underneath a stunning display of glowing Butterbeer bottles. Each one is adorned with a must-have collectible Mina Lima label. Hundreds of bottles "rise from the floor" and gracefully "float above the bar", while Butterbeer itself magically flows across the ceiling through intricate copper pipes.
Indulge in the creamy goodness of Butterbeer served in a keepsake tankard, savor the refreshing delight of Butterbeer ice cream, or enjoy the pure comfort of a freshly poured bottled Butterbeer. They also have wizarding world inspired treats that will transport your taste buds to Hogwarts.
Don't just imagine the magic, go and experience it for yourself!
With its remarkable history and vibrant culture, NYC is full of amazing possibilities – so grab your plane tickets and get ready to take a bite out of the Big Apple!