Sponsored: This Exploring Education Scholarship post was sponsored by Florida Prepaid. All opinions expressed in this blog post are my own and not influenced in any way by the sponsor. I was compensated for this post, but that does not impact my views or opinions.
2023 Photos by HSGORDON Photography and 2019 Photos by Sweet Memories Photography
---
Time is flying by faster than I ever could have imagined. As I watched my nephew Aden graduate from Kindergarten earlier this month, I couldn't help but reminisce about my own daughter's Kindergarten graduation in 2019 (as 5th Grade and middle school looms before us!!!). I'm feeling extra nostalgic looking at these photos side by side, both kids at the same age and stage. I'm a lucky aunt! And, I'm definitely a lucky mom.
Speaking of luck, I am hoping to send some your way because now through June 30th (2023), my friends at Florida Prepaid College Plans are doing something quite exciting…something that would be an amazing addition to your college savings budget as we all look to a future that's coming up fast!
Here's the deal… #modernbocadad and I are currently saving for our daughter's future with Florida Prepaid. We also opened up a Florida 529 Savings Plan for our daughter's college education around the same time. We fund it each month and I know that this savings will come in extremely handy down the road for books and other educational costs.
If you join us and open up a 529 Savings Plan for your own kids, there are some awesome perks being offered this year! Read on to find out more…
2019 and 2023 Kindergarten Graduations
Win BIG While Saving for College with Exploring Education Scholarship
First, Florida Prepaid and Florida State Parks have partnered to offer ten $1,000 Florida 529 Savings Plan scholarships and awesome summer prize packs including inflatable paddleboards. Enter to win by 6/30/23 at myfloridaprepaid.com/exploringeducation.
Visit myfloridaprepaid.com to read the details and rules.
Second, Florida Prepaid will put a $50 bonus deposit into all Florida 529 Savings Plans opened now through June 30th. Use my code BOCAMOM529 to get started!
2019 and 2023 Kindergarten Graduations
More reasons to invest in a Florida 529 Savings Plan
Funds in a Florida 529 Savings Plan can be used for any qualified higher educational expense, including tuition, room & board, textbooks, graduate school and much more– even qualified K-12 expenses count! This gives you extreme flexibility to use your savings as you see fit, for whatever your child may need. And should those needs change during his/her college years, individuals are free to adjust as well. You can also use it in-state or nationwide, but must be a Florida resident to open an account.
Florida 529 Savings Plans and Prepaid Plans also work really well TOGETHER! While your Prepaid Plan covers tuition and most fees, your 529 Savings Plan can cover things like housing, books as well as those extra costs, like lab fees and technology equipment.
It also allows your investment earnings to grow tax-free. That means more dollars saved for your student's future. You can find even more details on how the plans differ HERE.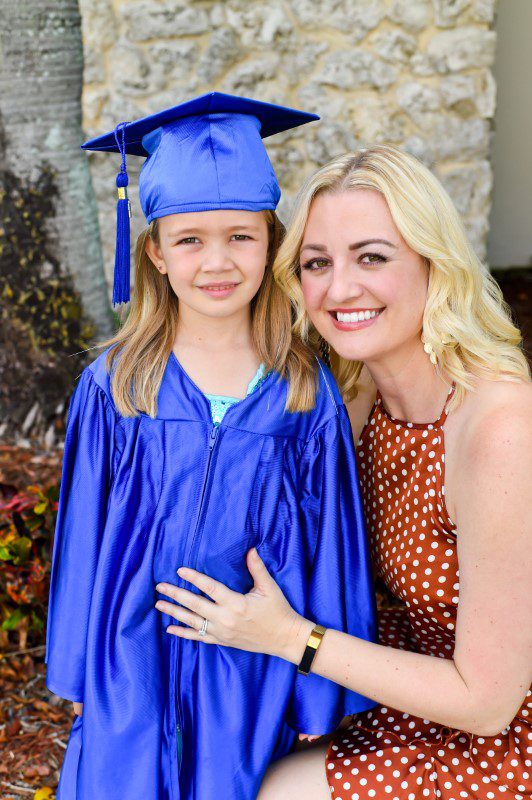 How to get started
Simple! Be sure to enroll by June 30th (2023) and don't forget to use my promo code: BOCAMOM529 for a $50 bonus. Did I mention it only takes 10 minutes? Any busy mom can carve out the time for that!
Enroll in a new Florida 529 Saving Plan anytime now through 6/30/23 and use my code BOCAMOM529 to get an extra $50 deposited into your account.
No purchase necessary. Enter to win a $1,000 Florida 529 Savings Plan Exploring Education Scholarship and a Florida State Park prize pack at myfloridaprepaid.com/exploringeducation!