Charleston, South Carolina is one of the most beautiful cities in the United States. With its charming cobblestone streets and opulent antebellum mansions, Charleston is a great place to bring your family for an unforgettable vacation…or in our case, half spring break family trip/half spring break girls trip. 🙂 It was actually #dailybocaavery's first time hanging with the "big girls" for a weekend and a huge turning point for this mama. I've been waiting for the day we can easily travel together and enjoy so many of the same things! From the historic Charleston Museum to Rainbow Row, the Pineapple Fountain at Riley Waterfront Park, a Charleston Harbor Cruise/Tour and more, here are my top 5 picks for things to do in Charleston, SC with kids (big and small)!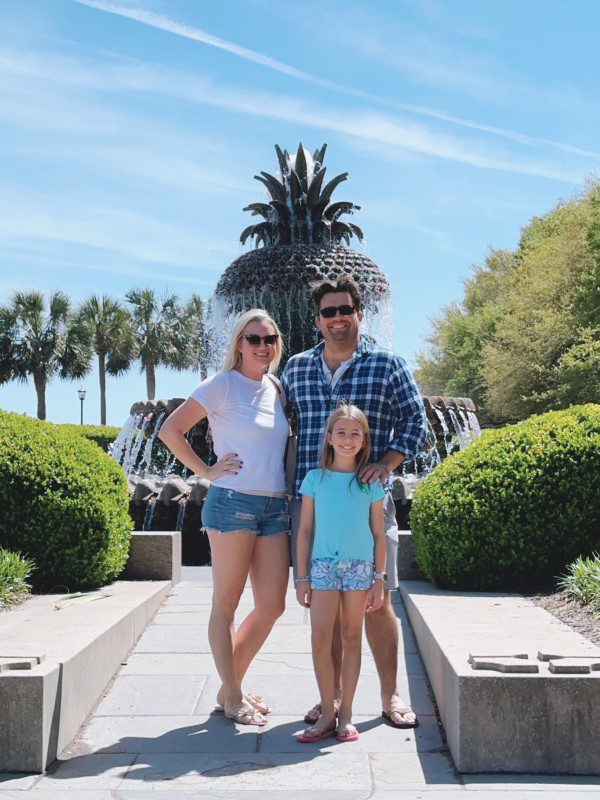 Disclaimer: I was not hosted nor compensated for any part of this trip.
Just an FYI- the BEST purchase I made prior to taking this trip to Charleston was this tripod/selfie stick. All of the photos featured in this blog post were taken on my iPhone 14 Pro via the selfie stick tripod. Check it out via my affiliate link for only $19.99! It's so easy to carry along and even fits in a small purse.
Top 5 Things to Do in Charleston, SC with Kids
The Charleston Museum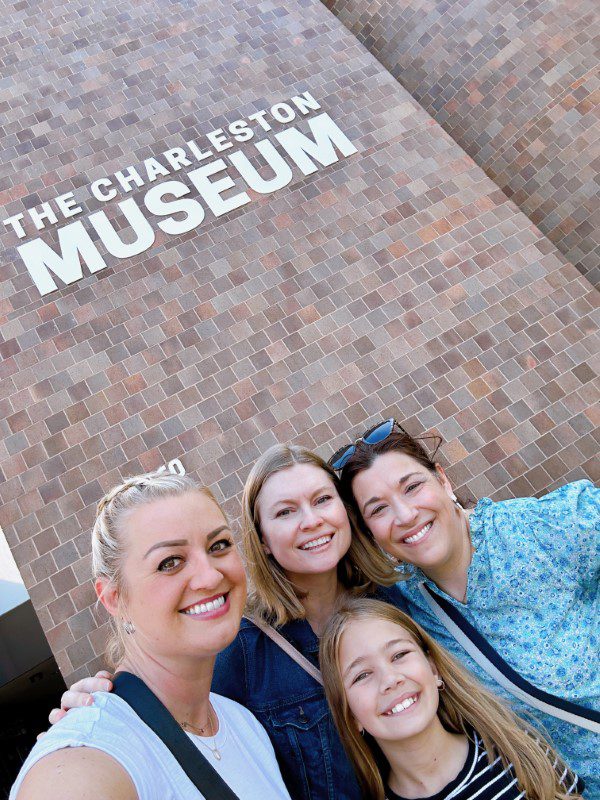 The Charleston Museum is a must-see, especially if it's your first visit to Charleston. (I had seen the museum featured in the newest season of Outer Banks on Netflix, so I figured it was worth a stop. Most of the series is actually filmed in Charleston, not OBX– FYI!)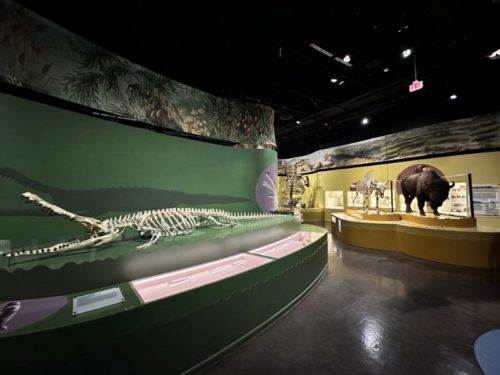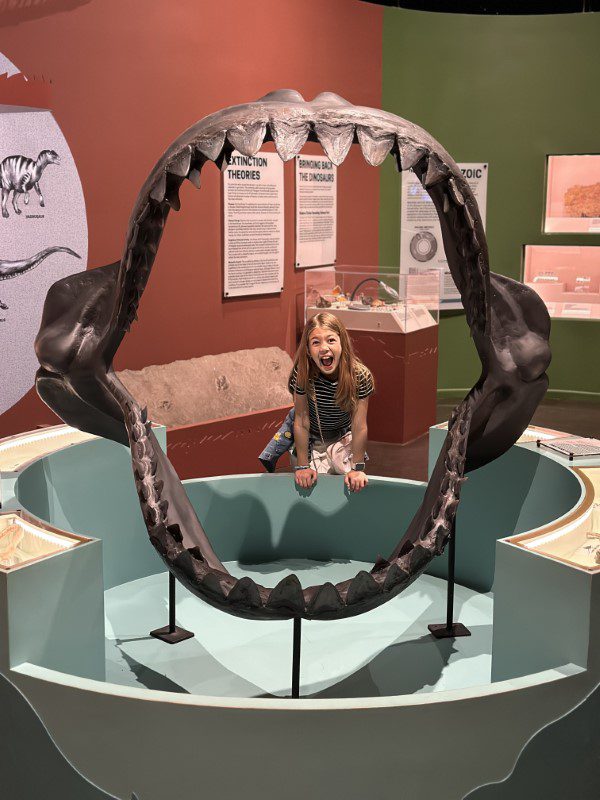 This museum, celebrating its 250th Anniversary in 2023, offers interactive exhibits and hands-on activities designed specifically for children. Get up close with "live" animals representing South Carolina's local species, explore the state's history, learn about the maritime culture of Charleston, and get a glimpse of what life was like in the colonial era, even from a child's point of view.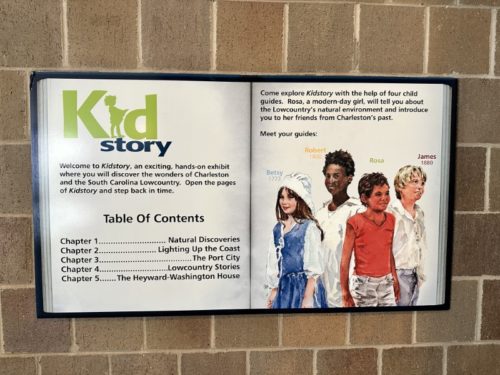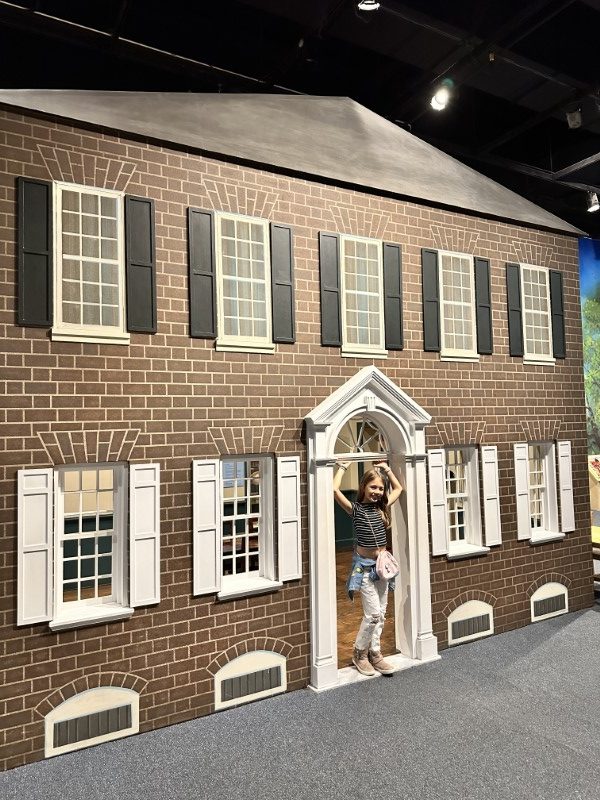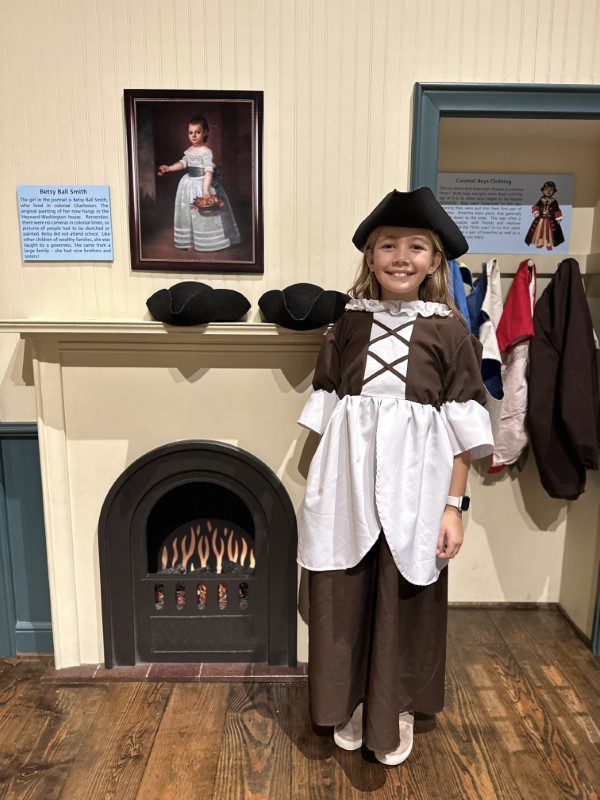 You can also add on to your museum admission tickets to see the Joseph Manigault House and Heyward-Washington House. They are both priorities on my next list for things to do in Charleston, SC with kids.
Rainbow Row
Rainbow Row is one of Charleston's most iconic and Instagrammable sights. Boasting a colorful row of homes along East Bay Street, this charming street offers an unforgettable sight for kids and adults alike. Take a stroll along Rainbow Row and marvel at the painted facades of these 13 homes that have been standing since 1740. I couldn't resist the opportunity for a little photo shoot…be sure to pack outfits accordingly.
The Pineapple Fountain at Riley Waterfront Park
The Pineapple Fountain at Riley Waterfront Park is a great place to take kids for some outdoor fun when the weather is hot and sunny outside. The fountain's centerpiece is an impressive bronze pineapple, which is said to be a symbol of hospitality in Charleston.
Kids can enjoy running through the water jets and wading in the shallow pool, while parents can take a break on one of the surrounding benches and take in the beautiful waterfront views.
Charleston Harbor Cruise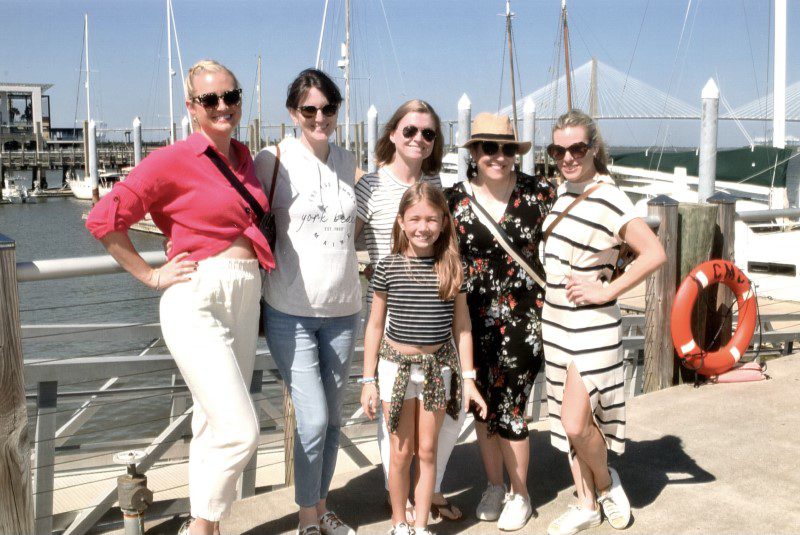 Don't miss out on experiencing Charleston from the water with a harbor cruise. These tours offer an up-close at some of Charleston's famous landmarks such as Fort Sumter. Kids will love getting out on the water and taking in views of these historic sites! We especially enjoyed going under the HUGE Cooper River bridges.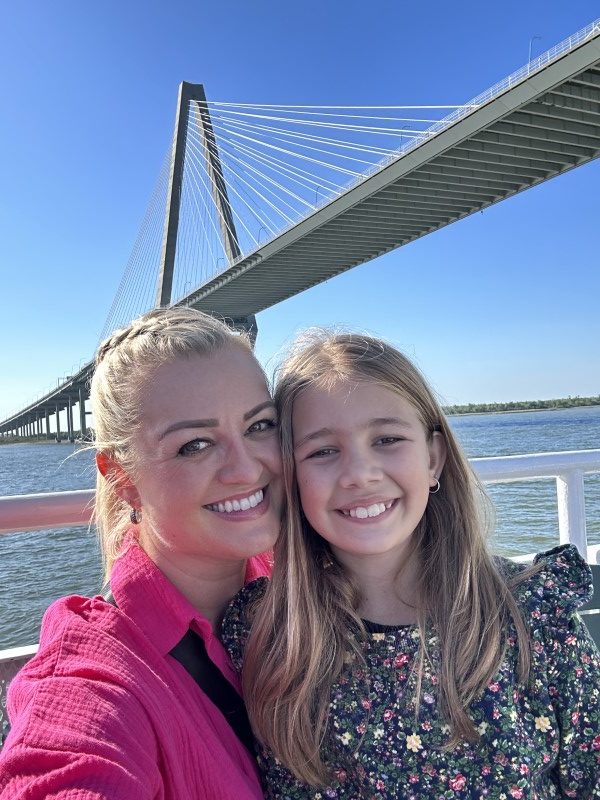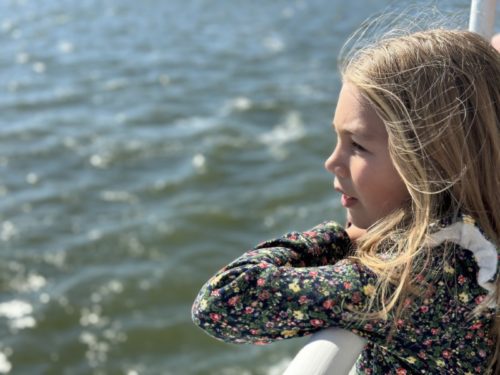 Features of the Carolina Belle harbor cruise we went on include:
Scenic 90-Minute Charleston Harbor Sightseeing Cruise
Travel by 80-foot sightseeing boat, the Carolina Belle
Learn about the city's history from a guide, including the Civil War
Fully narrated and family-friendly
Choose from multiple morning, afternoon, and sunset cruise times
Fort Sumter Tour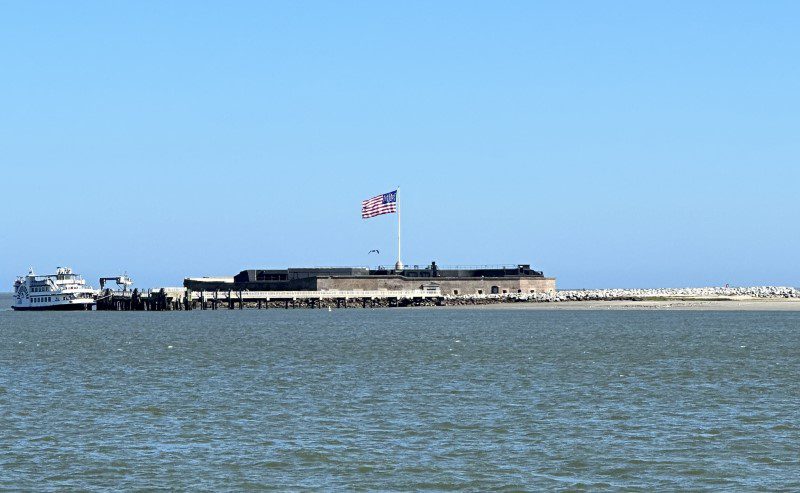 If you have more time in your schedule, in lieu of the Charleston Harbor Sightseeing Cruise, enjoy a relaxing 30-minute cruise to historic Fort Sumter, and get ready to learn about the events that led to America's most gruesome war – it's a history lesson you won't forget! Upon arrival, National Park Service Rangers will be waiting to give you all the juicy details about Fort Sumter and its pivotal role in the American Civil War through an in depth tour. There are several departure times daily from two convenient locations, Liberty Square and Patriots Point, downtown Charleston and Mt. Pleasant.
Charleston, South Carolina offers something for everyone – especially kids! From its iconic sights to its great food and weather, Charleston is the perfect place for family getaway. Keep these top 5 things to do in Charleston, SC with kids in mind for your next visit!