Sponsored: This blog post was sponsored by Florida Prepaid College Plans. All opinions expressed in this write-up are my own and not influenced in any way by the sponsor. I was compensated for this post, but that does not impact my views or opinions.
All photos in this post by HSGORDON Photography
---
I know I've hit peak adulting when I think saving for college is a reason to celebrate. I mean, I even sprung for a cake (it was delicious, by the way)! This year, #modernbocadad and I have decided to celebrate even our smallest parenting wins, toasting to our daughter's current and future successes.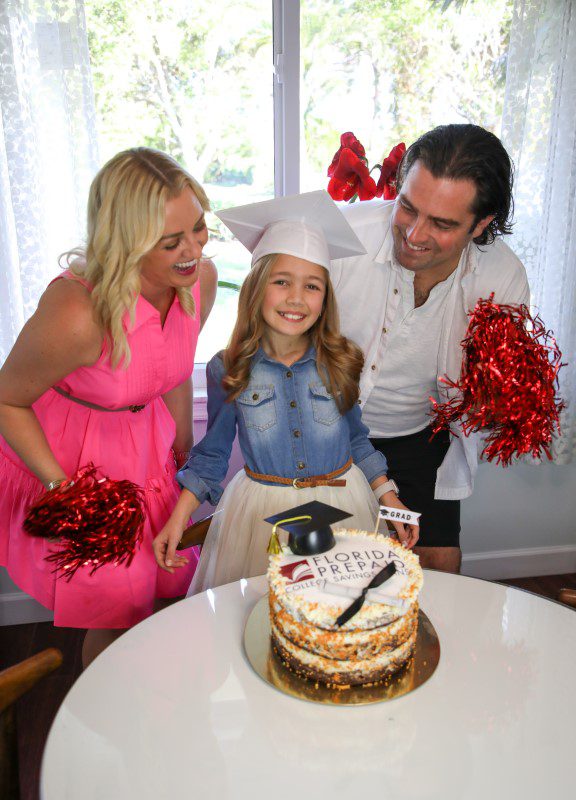 I'm not quite sure how #dailybocaavery only has one more year of elementary school left. Cue the tears… But, what I am sure about is that she'll be 100% set for college or university when high school graduation rolls around. We personally started our savings journey several years ago and have two 1-Year Florida University Plans, a University Dormitory Plan and a Florida 529 Savings Plan. Three cheers for enrolling in Florida Prepaid EARLY!
If you have been meaning to get started, then I have a great 2023 Florida Prepaid College Plans deal for you! When you enroll in a NEW Florida Prepaid Plan covering tuition by February 28th (2023) and use my code BOCA23, you will receive a $50 gift card! That's a reason to celebrate! And here are a few more…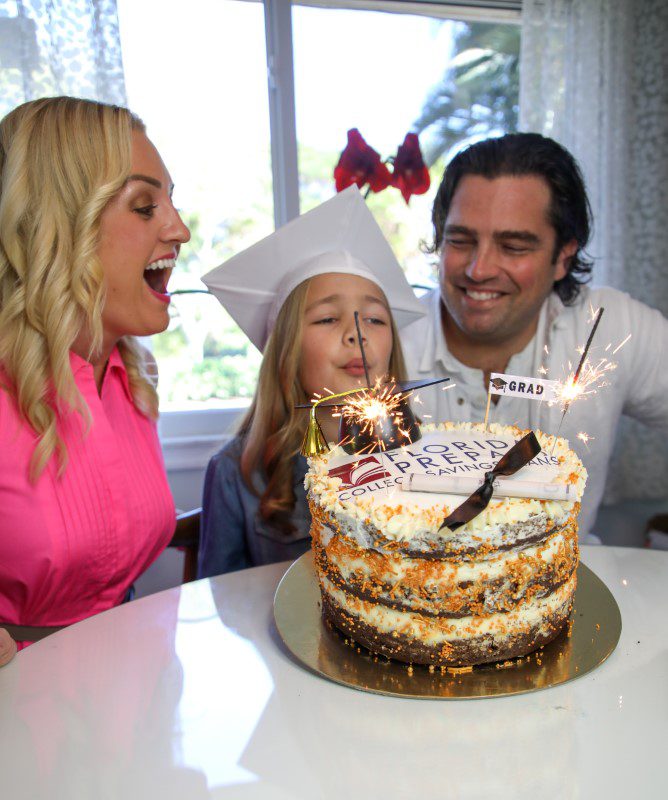 Florida Prepaid College Plans Open Enrollment is Happening NOW! 2/1-4/30 (2023)
Florida Prepaid enrollment is NOW OPEN for parents (or other family members) to get your savings started! Here's what you need to know to get started:
What are Florida Prepaid College Plans?
If you are a recent transplant to the wonderful state of Florida, chances are your previous state wasn't home to the "longest running and most successful prepaid plan in the nation." That's a #floridafact! 
Florida Prepaid College Plans offer prepaid savings options that give state residents the option to set aside finances for their child's higher education as soon as he or she is born. This means the future cost of college tuition, specified fees and even dormitory housing. In fact, the earlier you start, the lower your monthly installments are! Plans in 2023 start at just $45 a month (check out their online pricing calculator here). 
When your child is ready for college, the plan pays the tuition and fees at any Florida College or State University. If your child attends an out-of-state college, private college, or technical (vocational) school, the plan will pay the same amount as it would pay at a public college or university in Florida. Rest assured, every Florida Prepaid Plan is guaranteed by the State of Florida, so you can never lose what you pay into it. It's inflation-proof, risk-free, stress-free AND tax-free!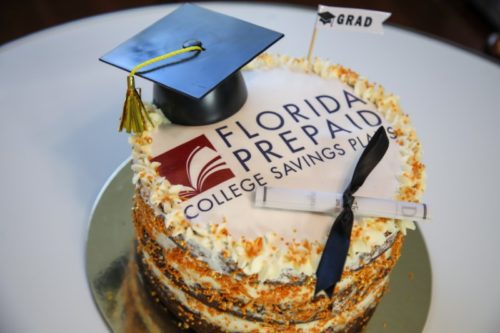 FUN FACT: You only need to be a state resident to OPEN a Florida Prepaid College Plan. If you move out of state, you'll still be able to contribute to the plan as if you never left. And an added bonus? Your child will be considered an in-state resident if he or she decides to return to Florida for their college or university education!
We think they will want to…
After all, more than 1.2 million families have saved for college with Florida Prepaid and more than half a million students have attended college using Prepaid Plans.
Can I enroll today?
Yes you can! Head to open one of several Florida Prepaid College Plans and follow the prompts to select the plan(s) you'd like to purchase. There are several different options available. And when you enroll in a NEW Florida Prepaid Plan covering tuition by February 28th (2023) and use my code BOCA23, you will receive a $50 gift card!
College is coming, whether we like it or not. Join me in celebrating the milestones along the way and toast to your children's future success! Cheers!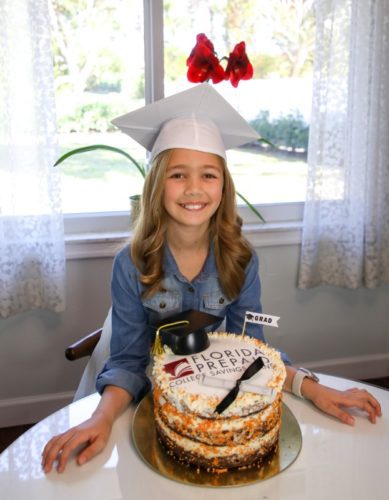 ---
Pin for Later!