When I think about booking my family a little getaway, Jimmy Buffett isn't exactly the first thing that comes to mind. Now margaritas on the other hand…they're a vaca staple! Taking inspiration from Buffett and one of his most popular songs, Margaritaville Beach Resort (the closest location to Boca Raton is in Hollywood Beach) is one of my top picks for a South Florida family staycation.
And, let's just say you won't mind searching for your lost shaker of salt if you book a visit during one of Florida's beautiful fall and winter months. In fact, Jimmy might just jump to the top of your "travel must list" going forward! And I have 6 reasons why…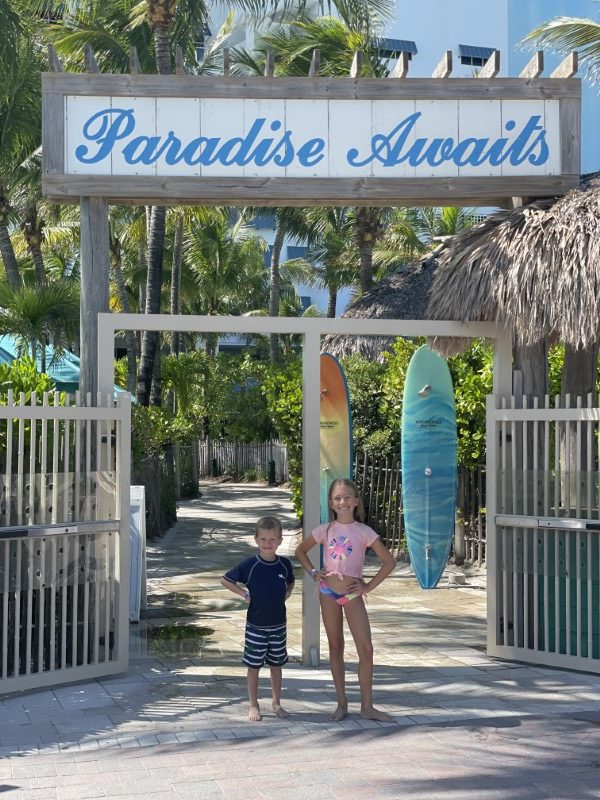 6 Reasons to Visit Margaritaville Beach Resort in Hollywood, FL
1. Hollywood is a pretty cool place
Far underrated in comparison to its neighbors Miami and Fort Lauderdale, the City of Hollywood, Florida is home to seven miles of beaches, 60 parks, seven golf courses, a historic downtown, the famous Broadwalk offering eateries and shops that pair particularly well with a view of the Atlantic Ocean, and so much more. In its center, Margaritaville Beach Resort is a slice of South Florida paradise that is also community staple for hospitality, entertainment, business, community, and fun for guests and locals alike.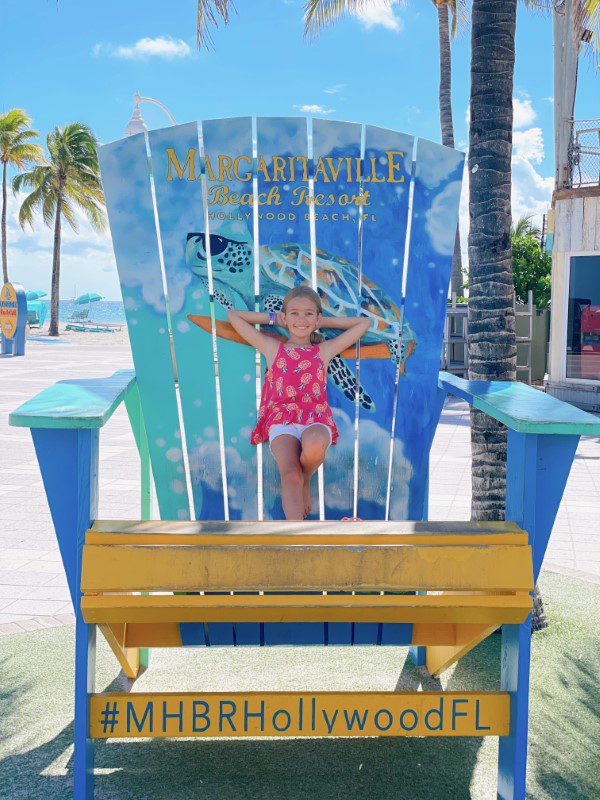 2. The Resort feels like it's brand new
My 9 year-old daughter, 5 year-old nephew/godson and I were hosted at a swanky cabana for the day at Margaritaville Beach Resort and were immediately impressed by how new and modern the facilities were. Having just come back from a family visit to Hawks Cay in the Florida Keys, which happens to feel more "old Florida", it was a bit of a shock to the system…in the best way possible!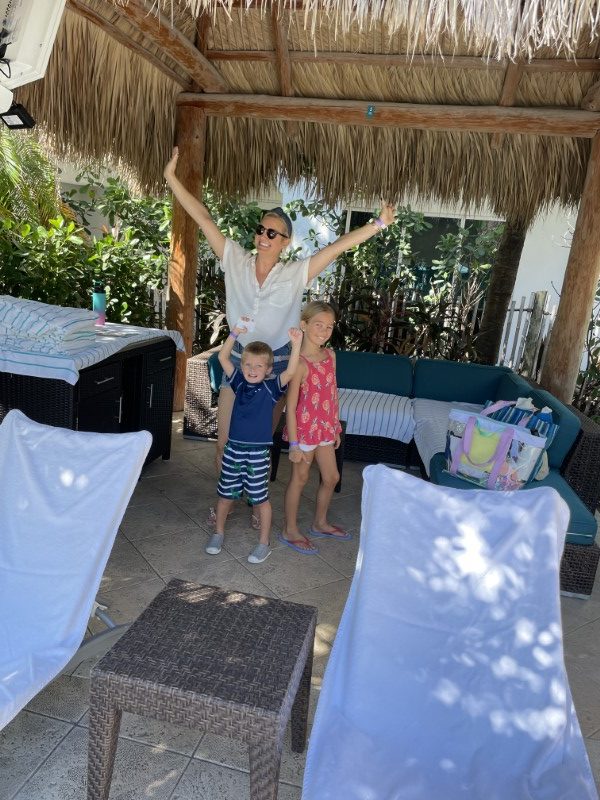 In the lobby, the kids immediately spotted Margaritaville's signature blown-out flip flop sandal sculpture in bright blue. It appears at every property and even at Margaritaville at Sea, Jimmy Buffett's cruise line. We also saw musicians who played catchy island tunes at various times throughout the day.
3. The pools and beach are top notch
Just past the lobby (and souvenir shop and stairs that lead to the Resort's St. Somewhere Spa) are the double doors that open directly out to the pool and beach area. The kids had one goal that day: going down the waterslide as many times as they possibly could. I, on the other hand, wanted to lounge in our fancy cabana.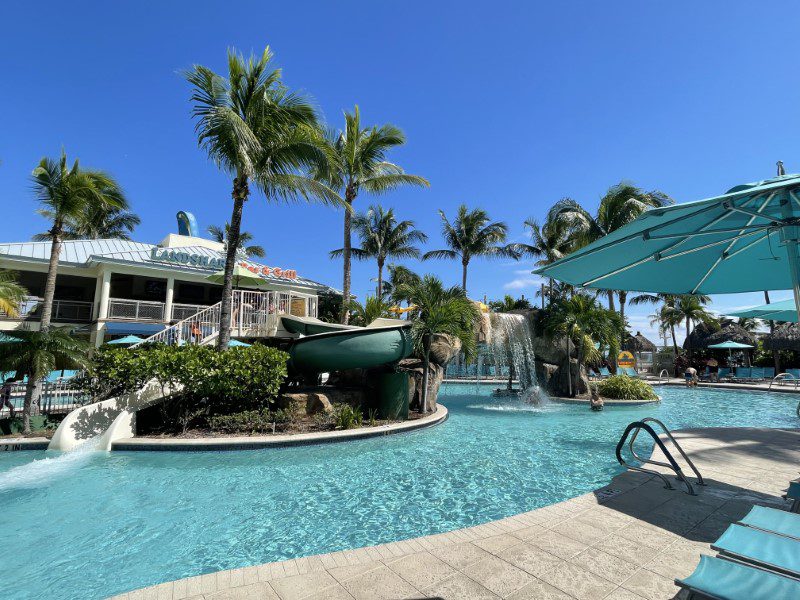 Accessible by wristband only are two unique pools, one with a waterslide, waterfall and a variety of lounging options including the full-service cabana we had booked. The other is island-inspired and has a large hot tub. There is also an adults-only 11th-floor rooftop pool with a seagull's view of the ocean.
4. You can use the facilities with ResortPass
You don't have to be a Margaritaville Beach Resort guest to get access to the pools and beach. Nope, you can book a day pass through ResortPass. It is only a 45 minute drive from Boca Raton, after all! Time to take advantage!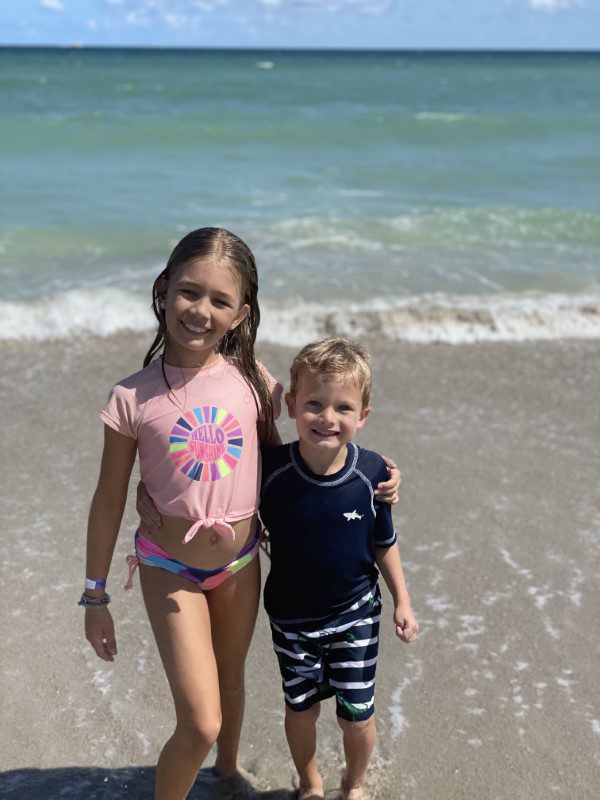 5. They have a Flowrider®
If there is one aspect of the Resort I would challenge any parent and their kids to try, it's the FlowRider® Double facing the beach and Broadwalk. What a fun, challenging and hilarious experience it was for us all to attempt to stand up on the surfing simulator! We all (but mostly me) epically wiped out causing endless laughter around the lunch table later on that afternoon…with consolation margaritas for this mama of course.
6. So many dining options
Speaking of lunch, there are 8 casual and upscale dining and entertainment venues at Margarita Beach Resort. We enjoyed Jimmy Buffett's Margaritaville for lunch, eating indoors during this visit. The décor and menu are especially on theme, encouraging guests to take a bite out of paradise. It's nice that there are so many different dining options available right on property for food and beverage. And most of them are poolside!
After this visit to paradise, I'm also more than happy to be the mom or "woman to blame" if it means heading back down to Margaritaville Hollywood Beach Resort for another go at finding my lost shaker of salt...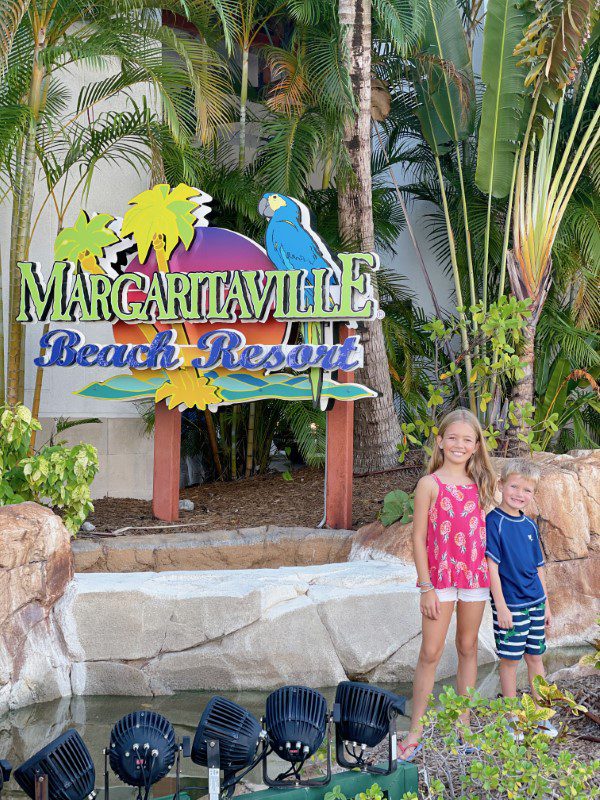 ---
Pin for Later!