MOMpreneur: n. defined as a female business owner who is actively balancing the role of mom and the role of entrepreneur.
Welcome to our latest installment of MOMpreneur Monday, highlighting businesses and brands that were founded by female entrepreneurs and fellow Mommas!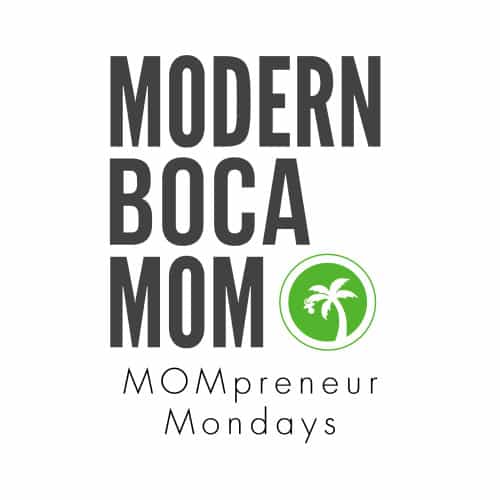 ---
Today's featured Modern Boca MOMpreneur is Charisse Collette, CEO & Founder of Collette Collabs, a branding and web design firm in Deerfield Beach, FL!

Tell us a little about your background and how you started your branding and web design firm…
My name is Charisse Collette, and like the majority of woman who subscribe to this blog, I shoulder a lot of responsibilities. I am the CEO and Founder of Collette Collabs, a wife, and a mother of two beautiful children. Even before I had babies, I knew I wanted to eventually start a family. I knew my life would change when I became a mom, but the fear of not reaching my potential has always motivated me to "do more".
I made a promise to myself early on that having children would never replace my identity as a businesswoman. Despite the fact that balancing the two required patience, dedication, and really hard work, I had faith in my ability to be both a loving, present mother to my kids and demonstrate to them what a hardworking woman looked like. The main thing I want my kids to understand is that you can do anything you set your mind to and succeed at it, even if it means making a living as an artist.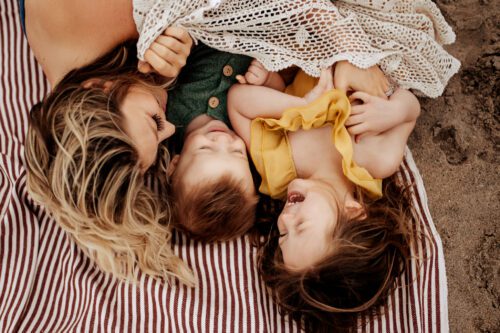 How did Collette Collabs start?
My work as a Graphic Designer began in 2015. I left my corporate job and partnered with my mother to launch a marketing firm that provided services for medium-to large-sized businesses in South Florida. They all had a niche in the construction industry. In order to provide our clients with a digital marketing strategy, our agency needed one. Therefore, I started educating myself about the newest software developments and digital trends. My daughter had just been born, so I would take care of her full-time while working 30 to 40 hours a week at night and during naps.
As I practiced web design and watched YouTube videos on how to use Adobe Illustrator, Photoshop, and other programs, I soaked in all the information I could. After feeling confident in my web design abilities, I submitted an application to become a Partner with Wix. Wix is a cloud-based website builder that provides web hosting and design services. I gradually started receiving leads through my collaboration with Wix and started to expand my portfolio, developing clients in multiple industries (mostly startups). Eventually, I rose to the level of top-tier Legend Expert in UX/UI design within their program.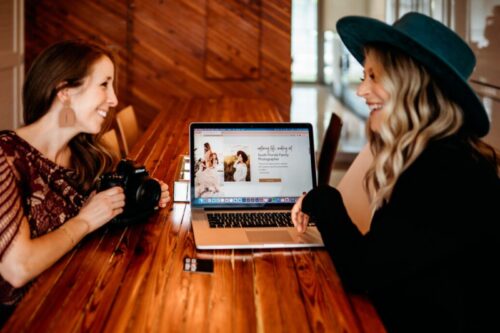 "Before I knew it, clients were getting in touch with me and asking to collaborate on the redesign of their brand."
I created packages to make use of my design expertise and establish a cohesive visual identity for them. I started to realize that, over time, I had developed a business model that was distinct from that of my current company. I also realized that in order to advance professionally, I would need to leave my current partnership and open my own agency. It needed to be properly branded and dedicated to ideal clients for me. So, I launched Collette Collabs by taking a risk and betting on my reputation.
What's unique about your business?
"The foundation of my company is collaboration. I work with business owners to identify the worth of their brand and create a distinctive visual identity to convey that value."
The design process can be very personal and most designers tend to not like constructive feedback regarding their work. However, I welcome creative suggestions from my clients and believe that our collaborative relationship is what builds brands that connect and ultimately drive revenue.
Why should Modern Boca Mom readers who have businesses work with you?

If you're serious about starting a business or improving the visual brand of your current company, you should also be serious about investing in it. Without a foundation in brand strategy, this can be a daunting task for any business. I take the pain out of the process by learning exactly what my customers do and how to strategically and artistically communicate that message on their behalf utilizing a simple 4-step brand design methodology that I established
What exciting things are coming up for Collette Collabs?
I'm really thrilled to announce two new services coming to Collette Collabs!
One is pre-made and ready-to-purchase Wix Website Templates. I am developing a set of template designs exclusively for female entrepreneurs in eight business categories, which will be available for purchase straight from the Collette Collabs website. This option is ideal for the DIY MOMpreneur looking for a custom quality web design on a budget.
Another new service I plan to add to my business is White Label Web Design and Branding Services for other women-owned design firms. Sometimes, all you need is a wonderful collaborator to take the lead on a project and relieve you of the stress. I will be offering my services to other designers as an outsourced extension of their agencies, uniquely branded with their name.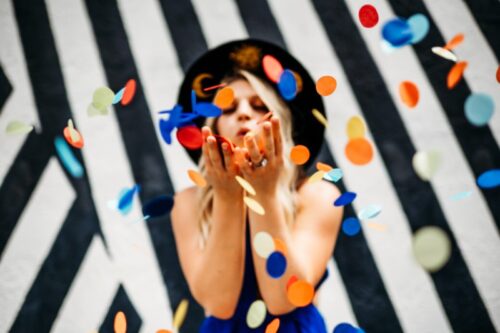 What do you love about working and living in South Florida?
South Florida boasts a thriving economy and inexpensive business costs. And when it comes to spending time with family and disconnecting from work, there is so much to do! From its stunning beaches and parks to its wonderful restaurants, I absolutely adore living and working in South Florida!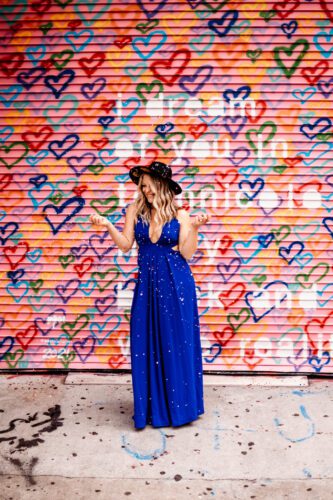 ---
Connect with Collette Collabs Branding & Design: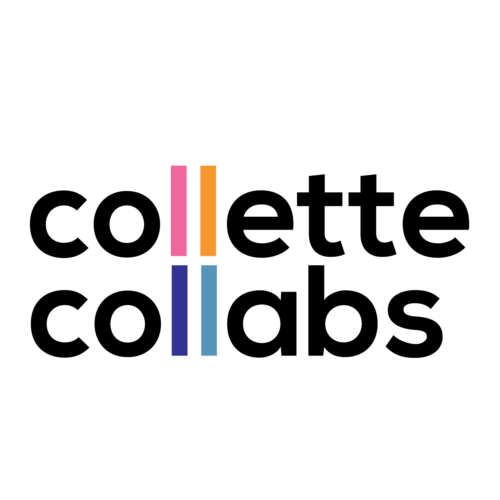 ---
SUBSCRIBE to Modern Boca Mom here!