When you haven't visited Universal Orlando Resort in over a decade, it's safe to say…a few things have changed. 😉 The most obvious–the expansion of the Wizarding World of Harry Potter from Islands of Adventure into Universal Studios Florida. The second most obvious? So many NEW (to me) Universal Orlando hotels and resorts!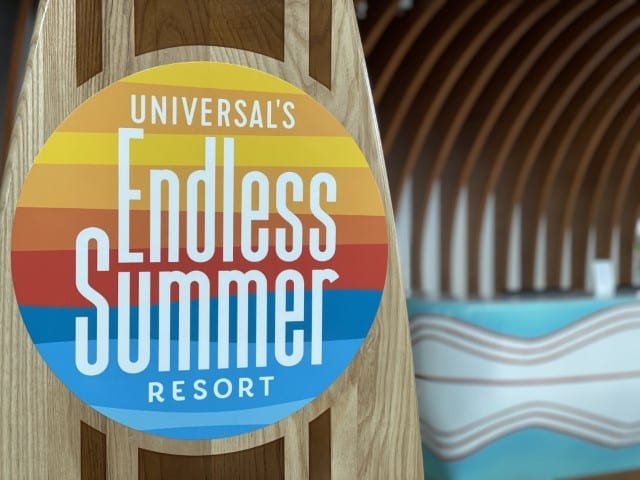 We were invited to give the new Universal Endless Summer Resort – Surfside Inn and Suites a whirl from a South Florida family's perspective. And yes, while I was hosted on property this trip, I have some opinions. So get ready! We also recently stayed at the Dockside end of the property, so I have some thoughts on that as well…
Where Universal Orlando Resort Meets the Sea…
Universal Orlando Resort's first value property has a vibe that's relaxed and easy…with some extra Vitamin "Sea" for every member of your family. It has a fun surf and beach/nautical theme woven throughout. And, in addition to standard rooms, both Surfside Inn and Suites and Dockside Inn and Suites features spacious, two-bedroom suites. This truly makes it an ideal spot for broods of any size to base their Universal Orlando Resort vacation!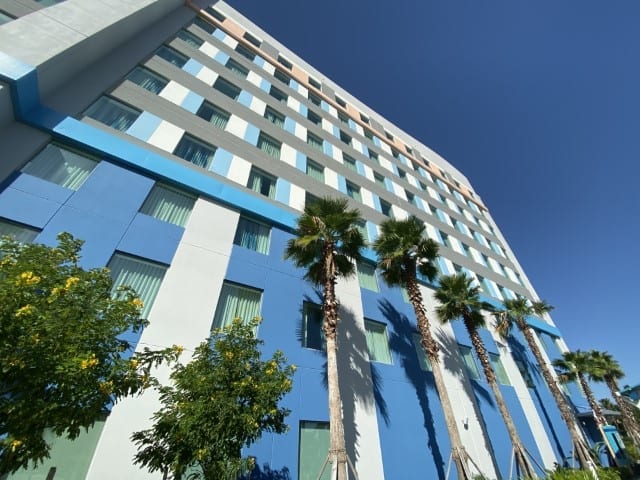 My husband, daughter #dailybocaavery and Modern Boca Grand-mom came with me on this visit. And as soon as we entered the lobby, we were ready to ride the wave into (onto?) our vacation!
From the surfboard welcome to the jellyfish art and long boards on the ceiling, Universal's Endless Summer Resort – Surfside Inn and Suites knows how to commit to a theme! And in Florida, you can't go wrong with the ocean. I chose to live in Boca Raton for a reason, right?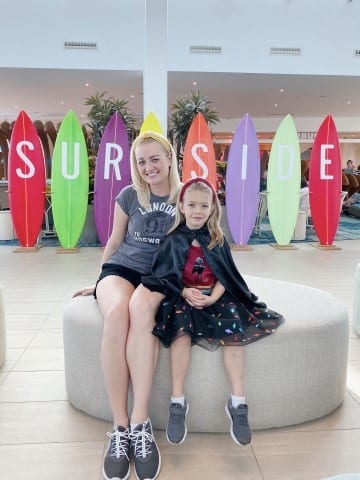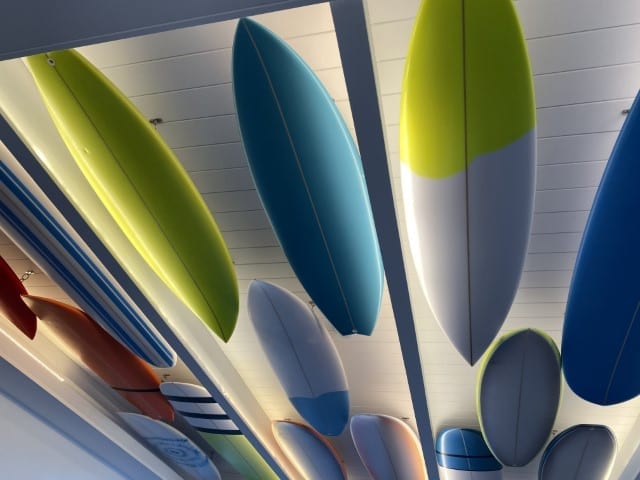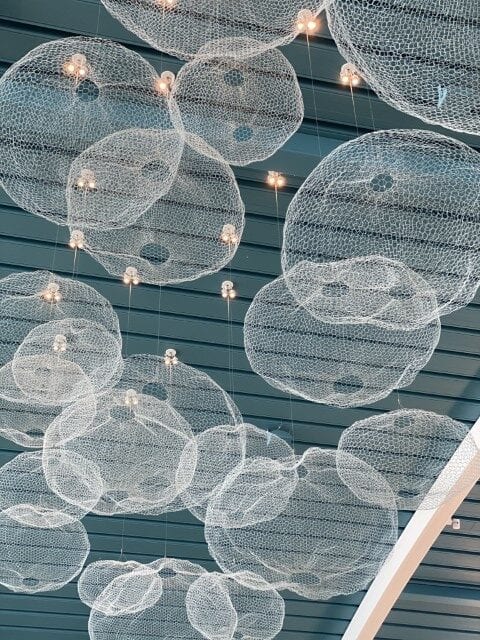 At Dockside, we're talking driftwood in the lobby, natural textures and tons of light.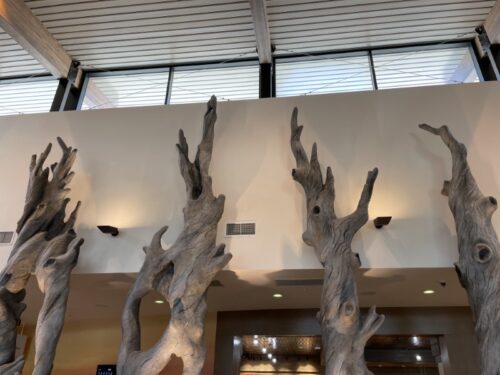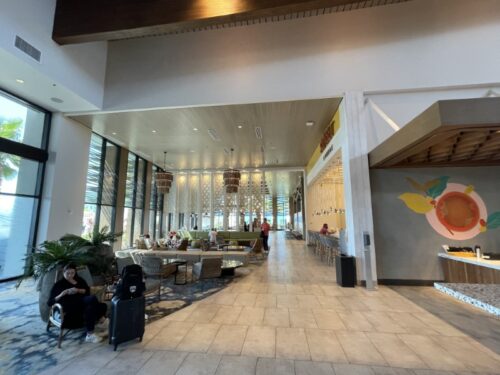 But the best part of both properties' lobbies? There's a STARBUCKS. Where do you think we ate breakfast every morning before heading to the parks? BOOM. This hotel immediately became extra mom-friendly.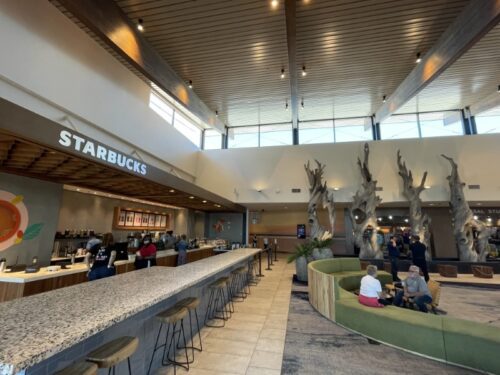 But that's not the only easy food and drink option. Surfside Inn and Suites also has the Beach Break Cafe, a food court offering breakfast, lunch and dinner and Grab and Go section (Dockside has Pier 8 Market).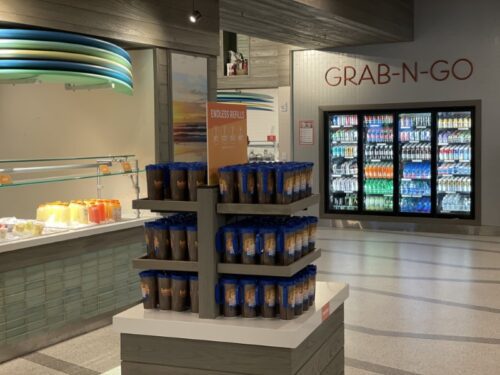 And *WAIT FOR IT*, fresh, in-room PIZZA DELIVERY! Yep, I can officially confirm that the phone in your room actually has a pizza delivery button. Avery couldn't wait to press it!
P.S. It was delicious…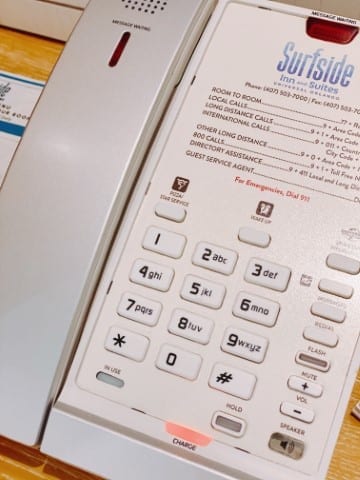 The Rooms
Speaking of rooms…Universal's Endless Summer Resort – Surfside Inn and Suites must have had a focus group of vacation-weary parents to survey because they thought of everything. We stayed in a beautiful, spacious 2-room suite (one bedroom has a door) with a kitchenette and it was ideal for a family of four…or more to enjoy! Dockside was very much styled the same and we loved the consistency across both properties.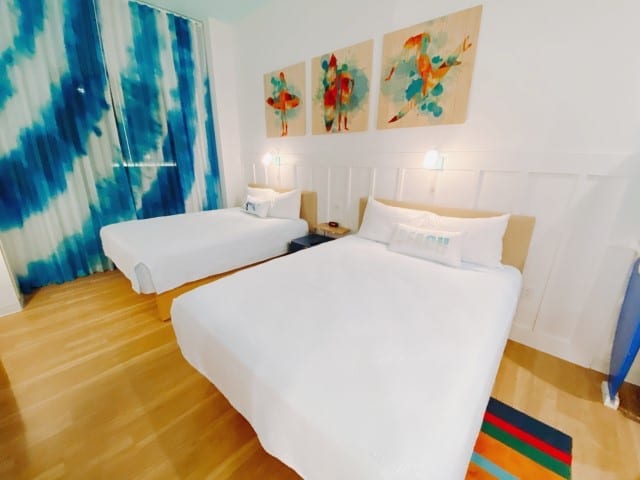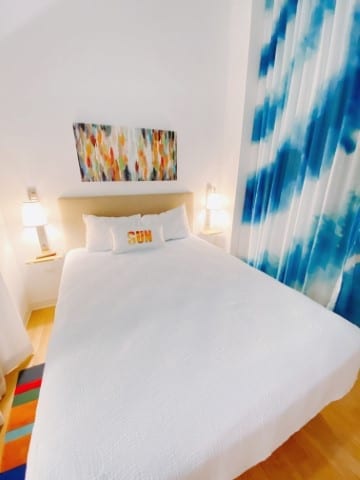 Plus, it feels brand spankin' new. All of the design elements, mattresses, fixtures, you name it are fresh as a daisy! Here are a few more photos of our suite.
We took advantage of everything. That refrigerator certainly came in handy for our leftover pizza, ha ha!
---
---
Surfside Inn and Suites Pool & Pool Bar
Downstairs, you'll of course find a perfectly on-theme pool at the Surfside Inn and Suites in the shape of, what else, a surfboard! I thought it was a fish at first–I was close!
While it was a bit chilly to go swimming during our visit, the Sand Bar was always busy and serves adult and regular beverages such as delicious smoothies.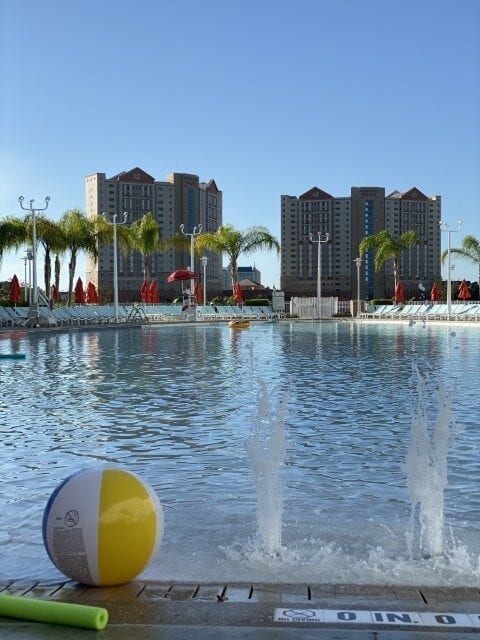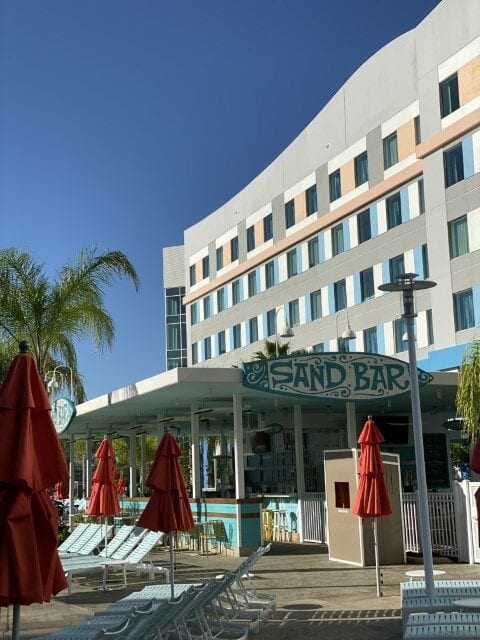 Inspired by sand, sea and breathtaking sunsets, Dockside Inn & Suites' pool, splash pad and Oasis Beach Bar had a very similar setup to Surfside. There was even a ping pong table that my husband and daughter took full advantage of!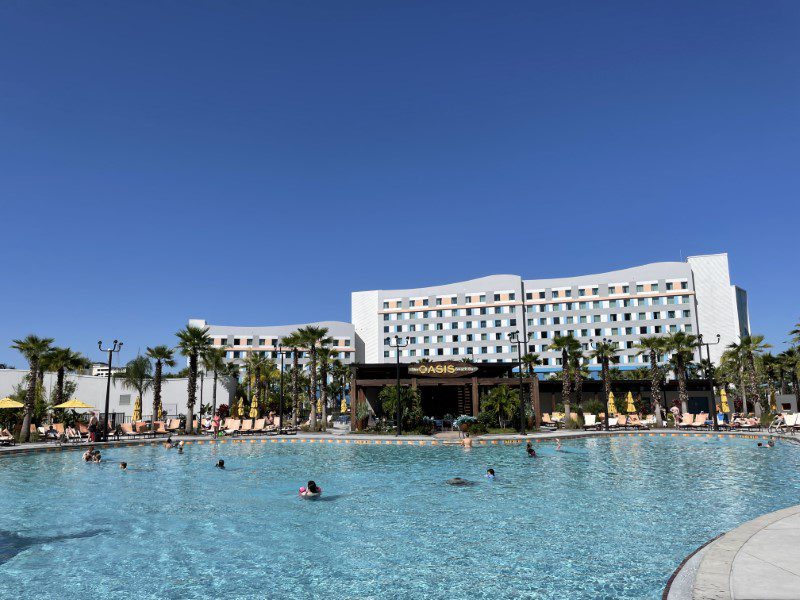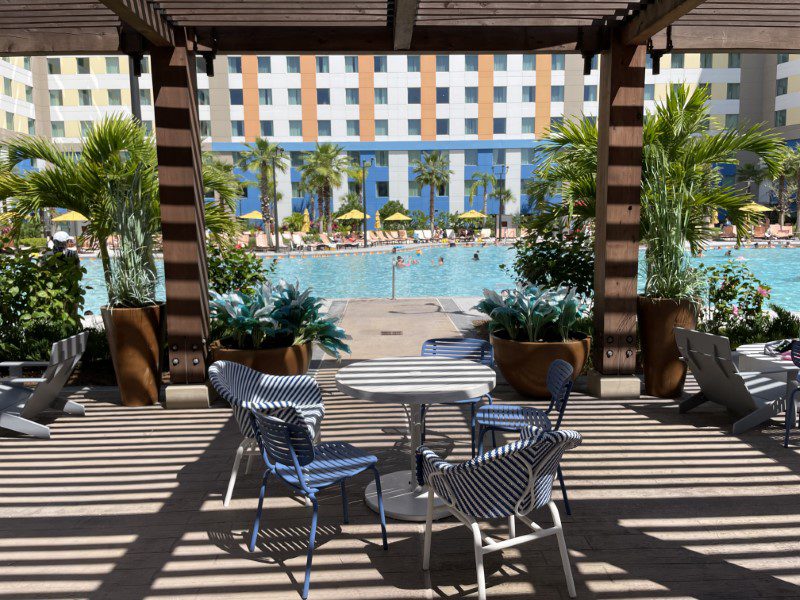 ---
The Surfside Inn and Suites Universal Studios Store™ located in the lobby also came in really handy on our last day. I think it had better merchandise options than the parks! Of course, I bought my usual Christmas tree ornament souvenir- a ticket for the Hogwarts Express!
Park Transportation
Included with your stay at both Surfside Inn and Suites and Dockside is something that's a non-negotiable for me: FREE Park Transportation. Located just outside the hotel lobby, you and your family can take a complimentary shuttle to Universal Orlando Resort. It takes 5 minutes and is super convenient to either Universal Studios Florida or Universal's Islands of Adventure (which are right next to each other). 
The hotel does have a charge to park your car which I don't love. Luckily there's a pretty nice parking garage onsite, so your vehicle will live in the shade for a few days.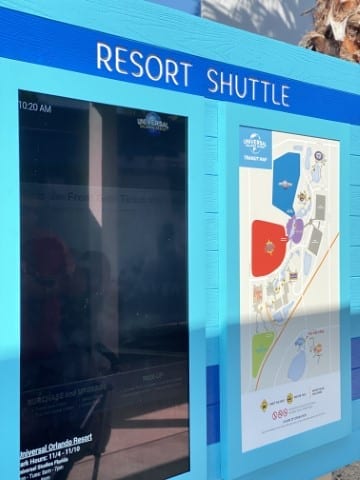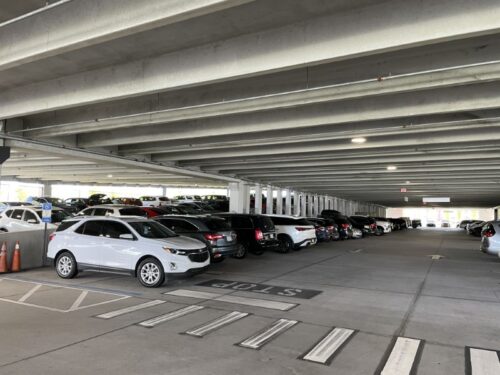 Universal's Islands of Adventure + Express Pass
Universal's Islands of Adventure was the first park we hit on Day 1. Since the Wizarding World of Harry Potter is located in the back, we veered left and got our Marvel Superhero fix first. Gosh I love The Amazing Adventures of Spiderman ride! Classic!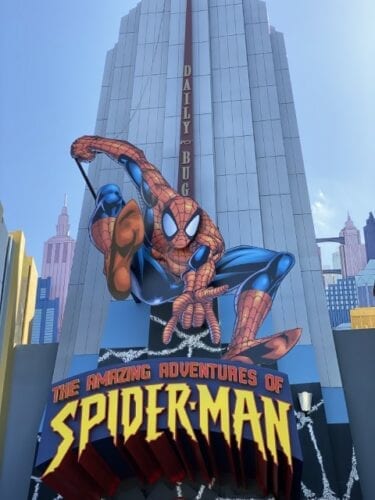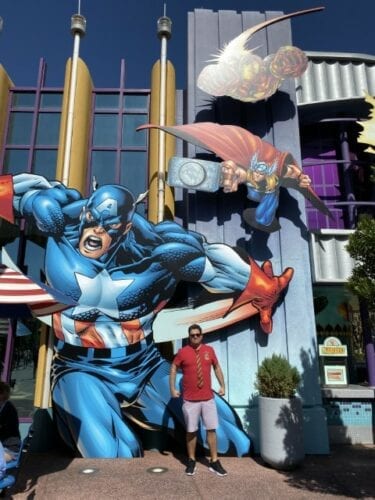 Avery wasn't tall enough to ride The Incredible Hulk Coaster yet, so #modernbocadad and I saved that attraction for the following night while my mom and Avery enjoyed the holidays at Seuss Landing.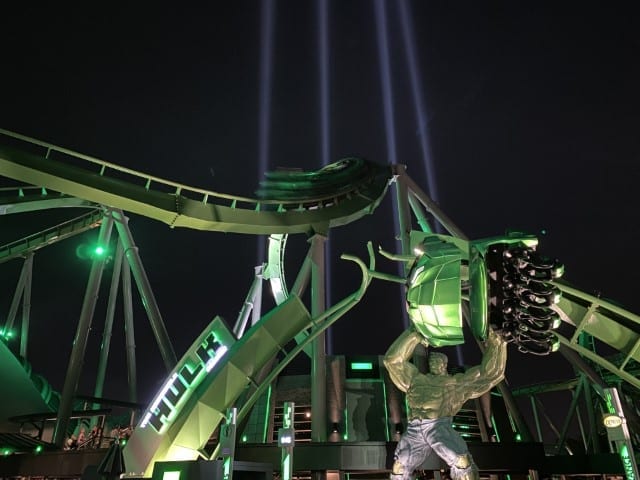 Also, I can't say enough great things about the Universal Express Pass. When you add Universal Express access to your theme park admission, you get to skip the regular lines at most of your favorite rides and attractions. So you can fit way more fun into your day! This is key if you're on a short visit.
The Universal Express Pass worked on every ride we went on during our visit with the exception of Hagrid's Magical Creatures Motorbike Adventure. But that one's worth the wait… It's exceptional and I don't want to spoil any surprises.
After a quick detour through Toon Extra, we experienced Skull Island: Reign of Kong–a ride and 3D experience. I loved it! So did #dailybocaavery. What a fun update as I totally remember the old school Kong-frontation! LOL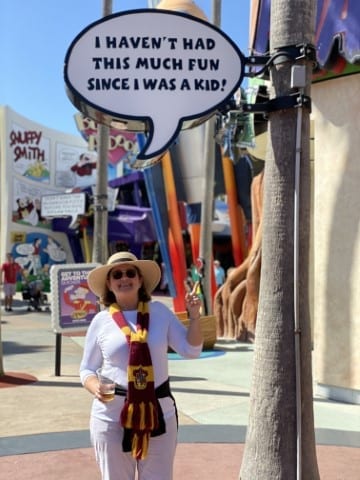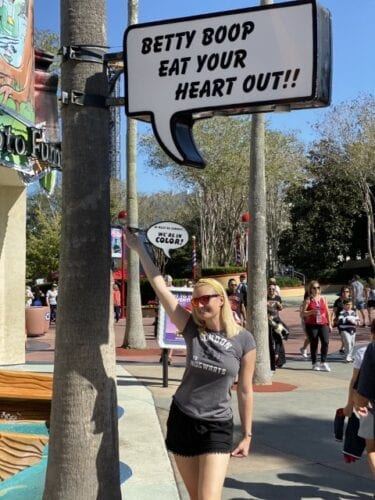 The Wizarding World of Harry Potter at Universal's Islands of Adventure
Then it was off to see my boy Harry! Did you know the Wizarding World of Harry Potter extends across both Universal Orlando Resort parks? That means 2 tickets for admission- FYI. I didn't know that going into this trip.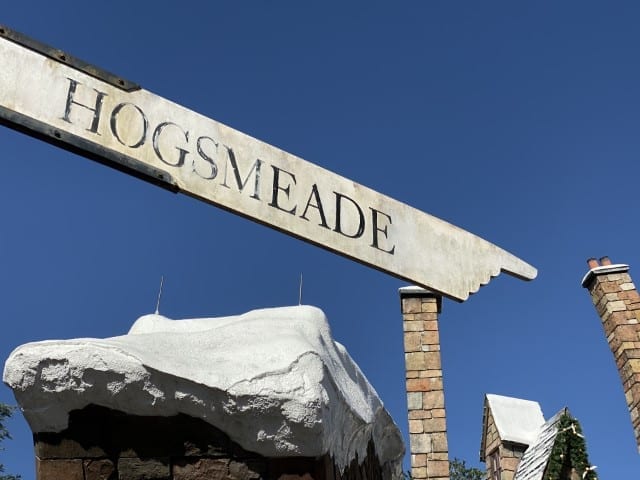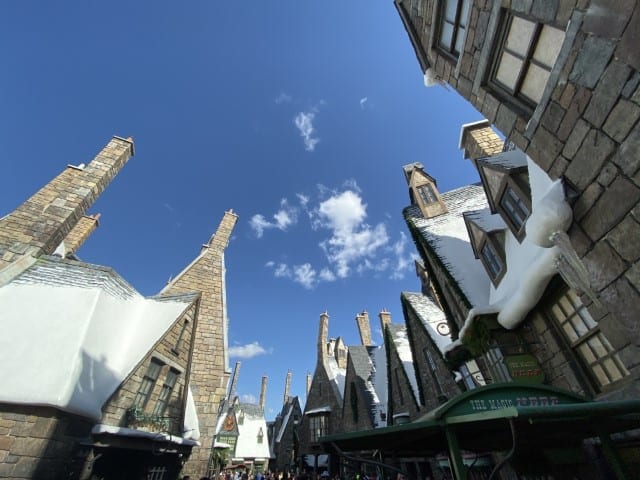 To see it all, you can take the Hogwarts Express from "Hogsmeade" in Universal's Islands of Adventure to "London's King's Cross Station" at Universal Studios Florida. The train also dubs as a ride, so be sure to take it both ways to experience all the magic.
It was honestly my favorite attraction of all! I may have cried a little. Huge HP fan here if you couldn't tell.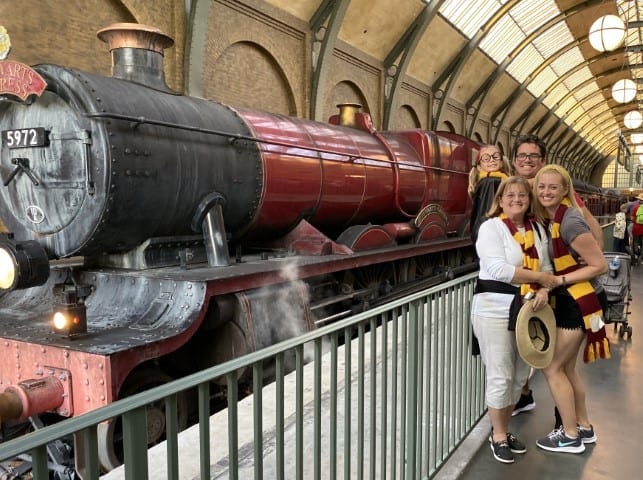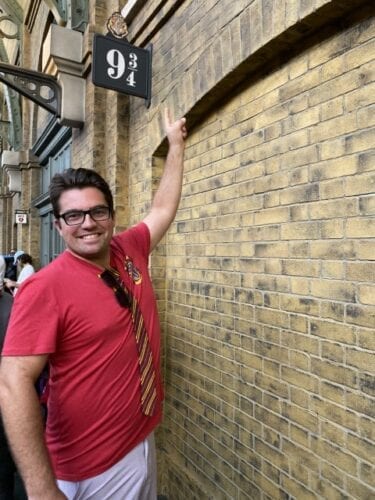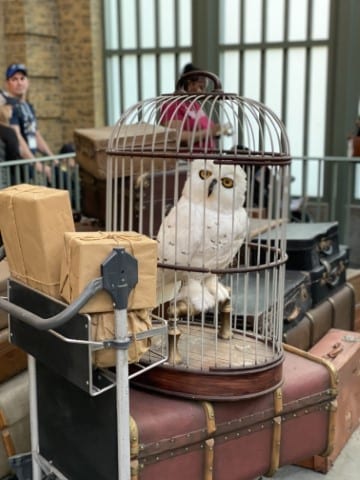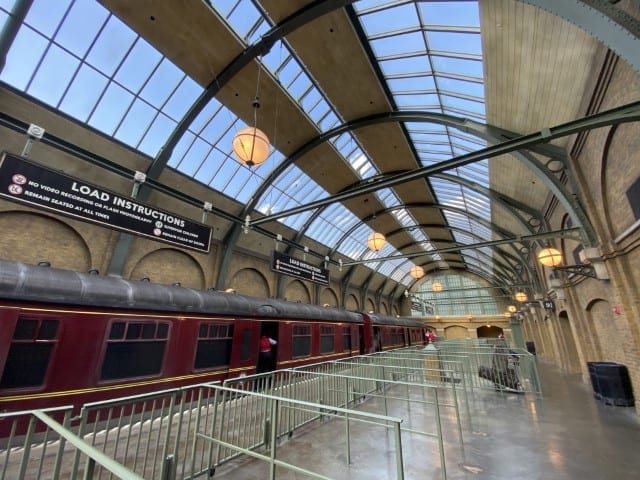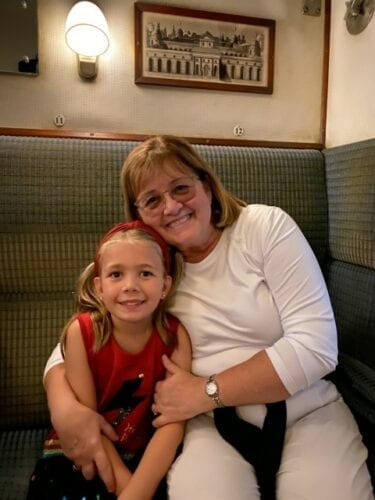 Hogsmeade at The Wizarding World of Harry Portter
The train is so good. But before you leave Hogsmeade, you have a few rides to hit and treats to consume first (hello Butterbeer)!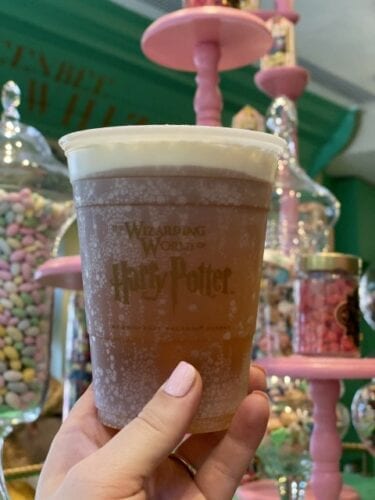 In addition to Hagrid's Magical Creatures Motorbike Adventure (48″ tall to ride- FYI), you'll want to go on:
Harry Potter and The Forbidden Journey– Avery was once again not tall enough for this one…and it's a tad spooky for little kids. Thank goodness for rider switch! But for a true fan, what a treat! You'll make your way down the familiar passageways and corridors of Hogwarts School of Witchcraft and Wizardry and visit iconic locations such as Dumbledore's office, the Defense Against the Dark Arts classroom, the Gryffindor common room, the Room of Requirement, and more prior to getting on the ride.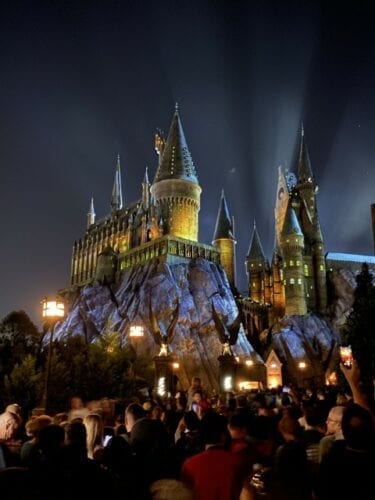 Flight of the Hippogriff– This ride on the other hand, Avery must have ridden 6 times. A Hippogriff is a magical creature that has the front legs, wings, and head of a giant eagle and the body, hind legs, and tail of a horse. This ride is a family-friendly roller coaster that spirals and dives around the pumpkin patch, and then swoops past Hagrid's hut (pictured below).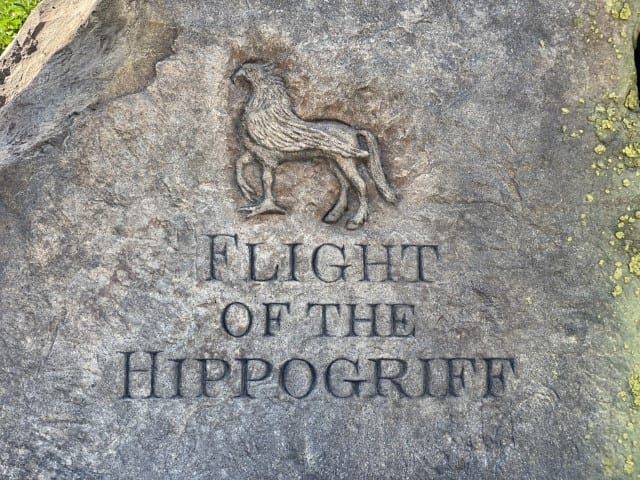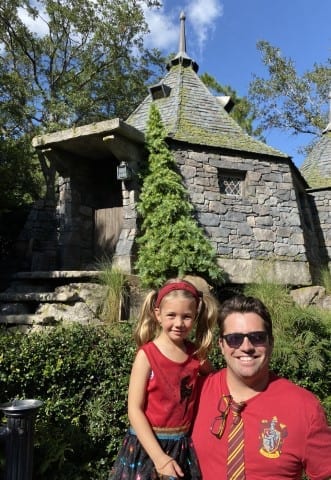 The Wizarding World of Harry Potter at Universal Studios Florida
Once you arrive in London, aka Universal Studios Florida, you'll leave the train station, hang a sharp left and enter: Diagon Alley. HOLY MOLY. I couldn't get over all the details!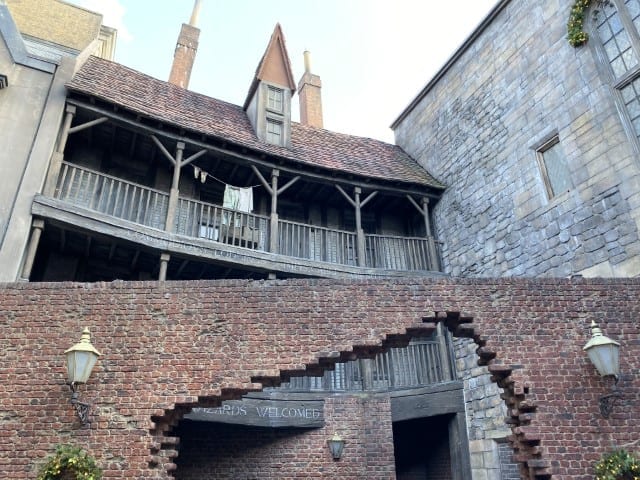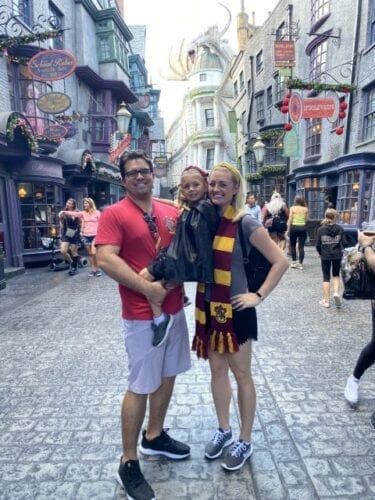 THAT DRAGON BREATHES ACTUAL FIRE!!! The bank building that the dragon is sitting on is actually home to:
Harry Potter and the Escape from Gringotts, a super fun thrill ride. And yes, Avery made the cut on this one– 42″! Inside, you'll walk through the bank's grand marble lobby and see goblins hard at work. I couldn't get over the sparkly chandeliers! Then, get ready to take an exciting journey through cavernous passageways that lead deep underground. Spoiler alert: we made it out alive!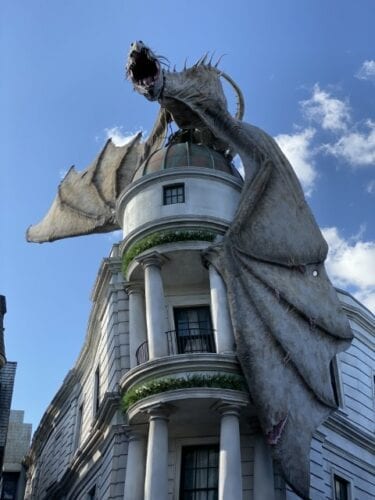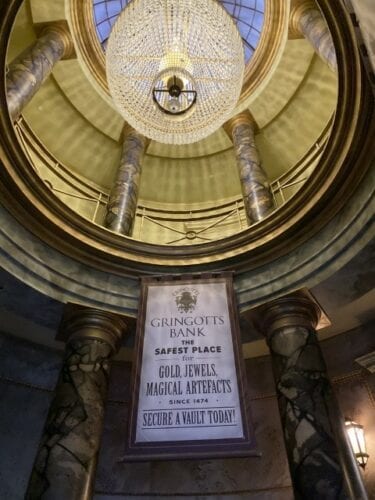 After this ride, we wandered around Diagon and Knockturn Alley. The windows, the shops, the photo opps! It's all top notch.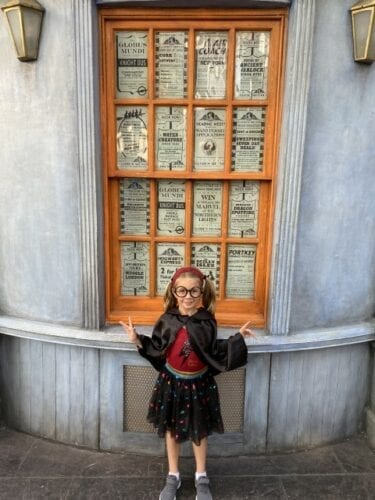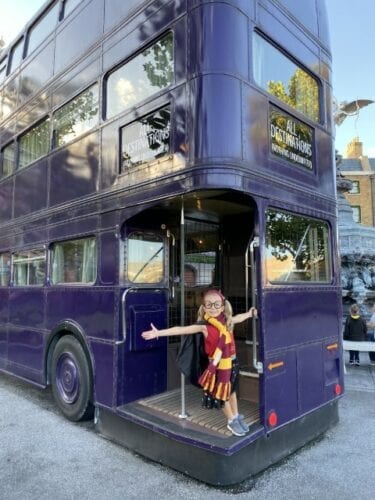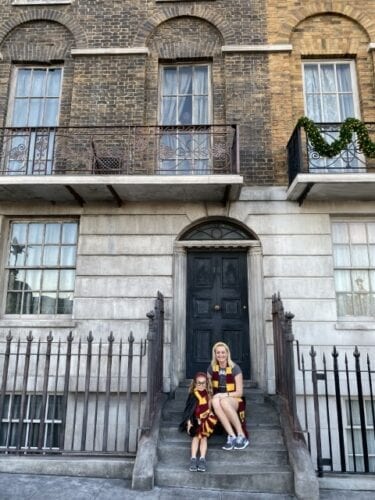 Everything Not Harry Potter
I totally get that Harry Potter can overshadow the other attractions at Universal Studios Florida. (They have a whole magic wand experience available too that this mom can't even wrap her head around.) However, we did spend most of Day 2 trying to hit everything that didn't involve said magic wand or a broomstick!
For example, I had never seen The Simpsons area of the park or been on Transformers The Ride 3D…or even enjoyed the updated parade. Hello Secret Life of Pets!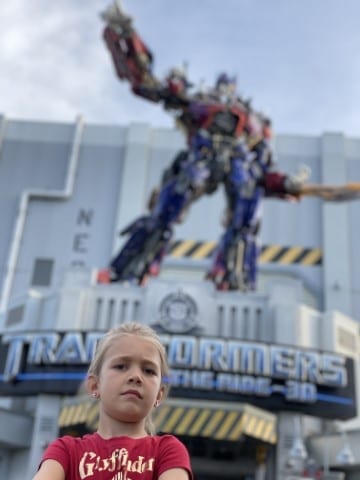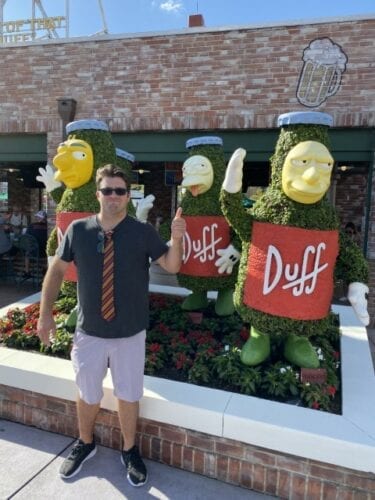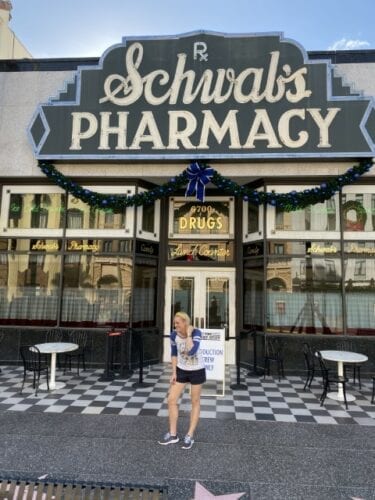 I also really enjoyed the Race Through New York Starring Jimmy Fallon too. Mainly because I felt I was actually at 30 Rock in New York City!
All in all, Universal Orlando Resort and Universal's Endless Summer Resort – Surfside Inn and Suites was the perfect shot of Vitamin "Sea" for my family that I didn't even know we needed. I'm so grateful to have finally experienced it so many years later.
Who wants to plan the next trip?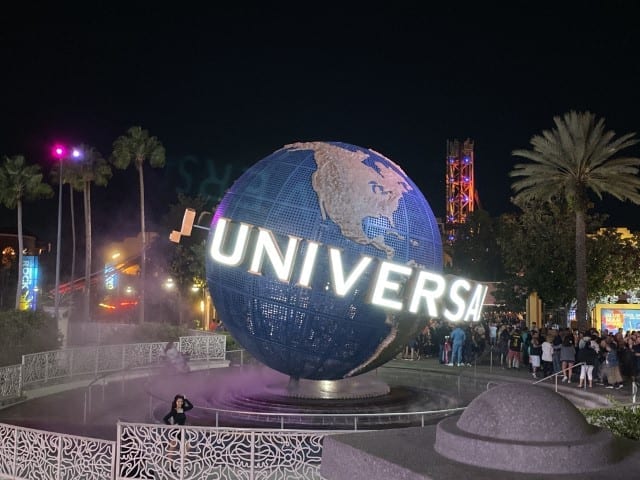 ---
Hosted: Modern Boca Mom was hosted by Universal Orlando Resort for blog review purposes. She was not hosted by Dockside Inn & Suites for the Mar22 visit. All opinions expressed in this blog post are my own. They are not influenced in any way by the sponsor. Any statistic, quote or other representation about a product or service should be verified with provider. Please refer to this site's Disclosure for more information. I have been given exclusive experiences and a complimentary resort stay, but that does not impact my views or opinions.
---
Pin for Later!