So you're thinking about going to the South Florida Fair...good for you! We just went for the first time in several years and I ended up having SO MUCH MORE FUN than I ever thought I would. Between the food, rides, exhibit halls, parade, shows, animals (did I mention the food?), it's a day that your family is not likely to forget. And I have several tips to help you get the most out of your Fair experience!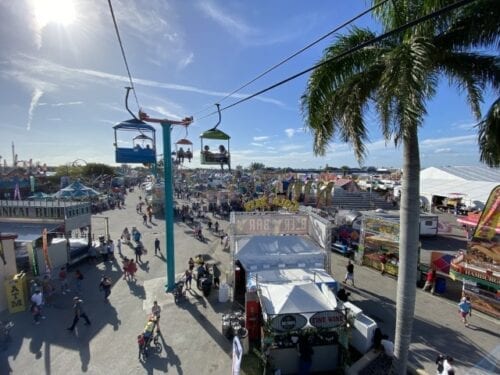 5 Helpful Tips for Boca Parents Going to the South Florida Fair
1. Bring a Stroller
The days of the South Florida Fair being held in dirt or sand are long gone. Almost every part of the fairgrounds is paved, so there's no reason not to take your fancy stroller. Both my daughter and nephew complained about all the walking (a la Disney), so there's no way I would attend again without some wheels.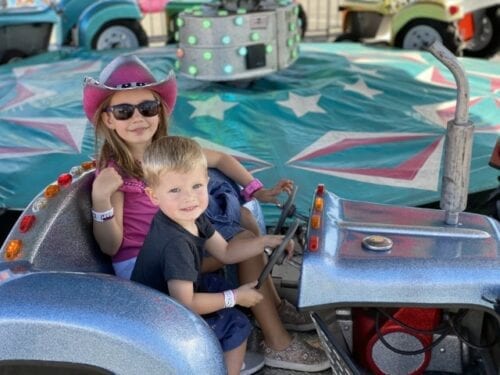 I can't carry these kids after eating all the corn dogs and ribbon fries!!!
2. Be Strategic About Your Tickets
If you're planning on putting away as much fair food as I did, then you'll need to save money wherever you can!
Single admission for ages 11 and older is $15 at the gate Monday-Friday and $20 on Saturday and Sunday. So, it really pays to go during the week.
Children 10 years and younger are always FREE!
P.S. Parking is also $10 (Premium Parking is $20).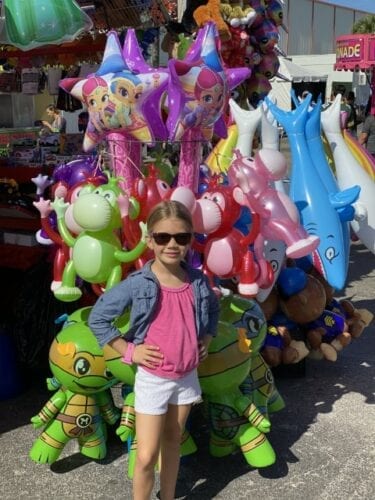 3. Cash is Nice but Not Necessary
I am terrible about keeping cash on me. And luckily, I didn't really feel like I needed it at the South Florida Fair this year. It's nice to have if you want to play a game or participate in an experience that's not covered by ride tickets or a wristband, but all of the food/drink and retail stalls at the South Florida Fair took credit cards.
The other place you might feel good about having cash on you is for tipping the bathroom attendants- FYI! And there are ATM's everywhere  just in case.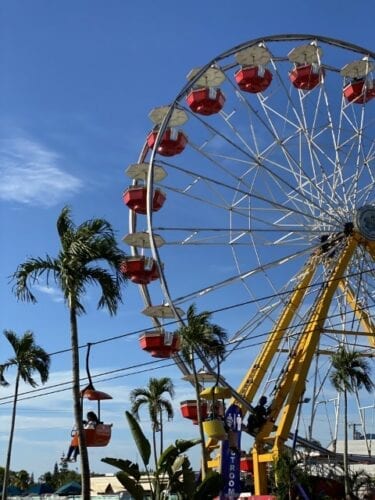 4. You Can Bring in Your Own Food/Drinks
But I don't know why you'd want to? Unless you have picky eaters…in which case, those kids have no idea what they're missing out on!
Exhibit A: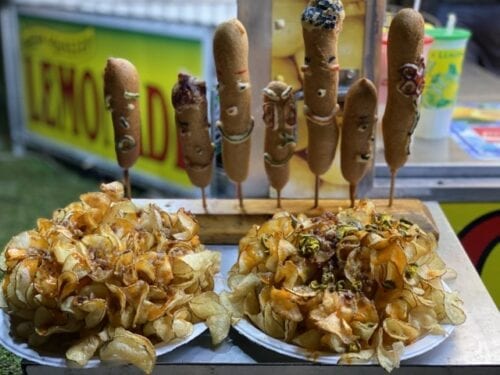 Exhibit B: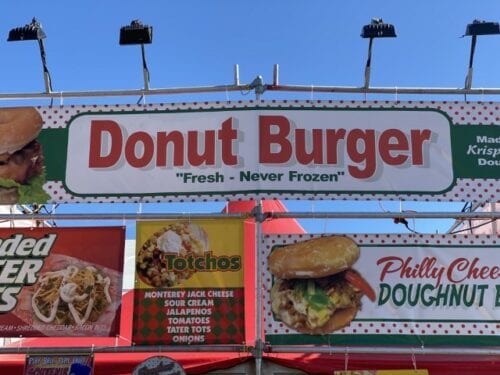 And Exhibit C: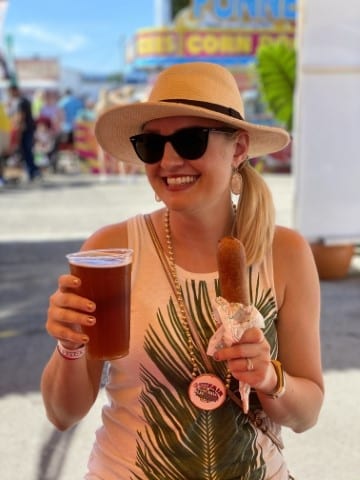 But leave your hard coolers and picnic baskets at home.
5. Don't Miss Out on the Shows, Parade & Exhibit Halls
In all honesty, I kind of forgot that the South Florida Fair is so much more than rides (and food). Interactive and educational exhibits pave the way as you stroll through the Expo Center once you enter.
My family and I also enjoyed the South Florida Fair Parade! Directly from New Orleans, their parade features the world of sports, colorful costumes and of course, Mardi Gras parade floats! We caught so many beads…
All in all, we had a blast! There's definitely something special about experiencing the South Florida Fair with your family. So make sure you attend before it all ends this year!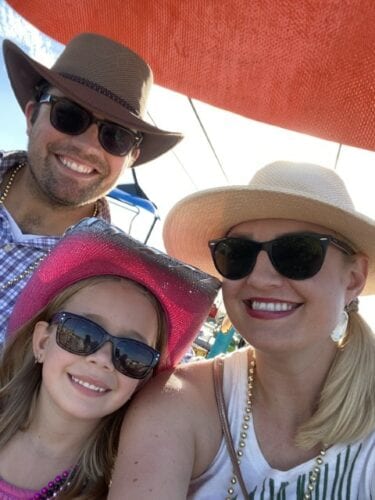 9067 Southern Boulevard  
West Palm Beach, FL 33411
---
Sponsored: This blog post was sponsored by the South Florida Fair. All opinions expressed in this blog post are my own and not influenced in any way by the sponsor. Any statistic, quote or other representation about a product or service should be verified with provider and refer to this site's Disclosure for more information. I have been compensated, but that does not impact my views or opinions.