I have an unhealthy obsession with tiny homes. You'd never know it considering I currently live in a 4 bedroom house in Boca. But, my current dream for retirement in 20 years or so involves a big pickup truck, a hitch and a luxury custom tiny home on wheels. The former Manhattanite in me knows I can live in a small space with my hubs and be (mostly) happy. I'll definitely need some extra clothing, handbag and shoe storage, but everything else I'm willing to compromise on! So, for our 10th wedding anniversary, I thought we should give this type of living a whirl and commit to renting a tiny house in the Florida Keys for the weekend. It was time to put my mini living dreams to the test and see if my 6 foot 2″ husband and I could feel at ease in 200 or so square feet!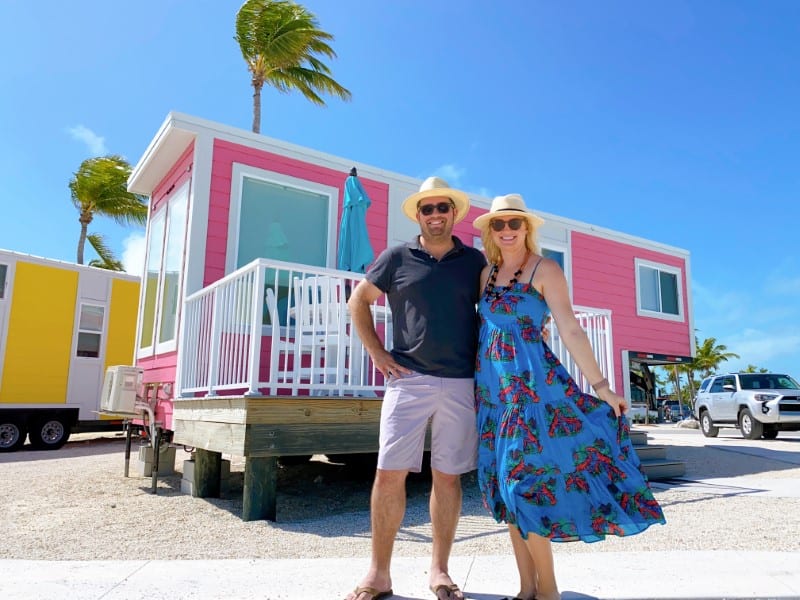 We took this amazing photo using this $24 selfie-stick tripod. #affiliatelink
Renting a Tiny House in the Florida Keys with Your Family
My first online stop: Petite Retreats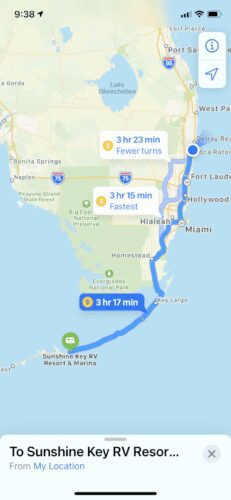 Disclaimer: This trip was not sponsored.
I looked at what weekends I had available and clicked through to the Sunshine Key Tiny House Village website. We ended up renting Pearl, which sleeps 3 and starts at $250 per night. There are other tiny home options that sleep a much larger family, but that's all we needed for our test trip.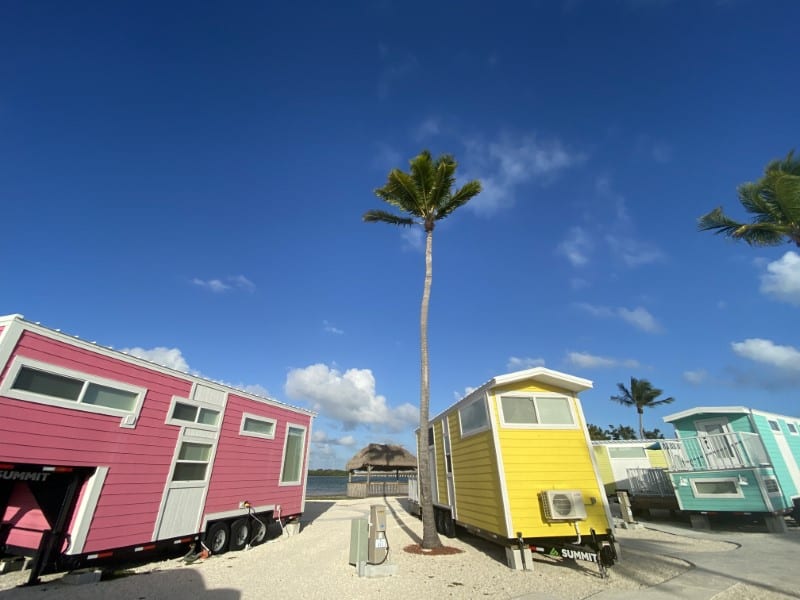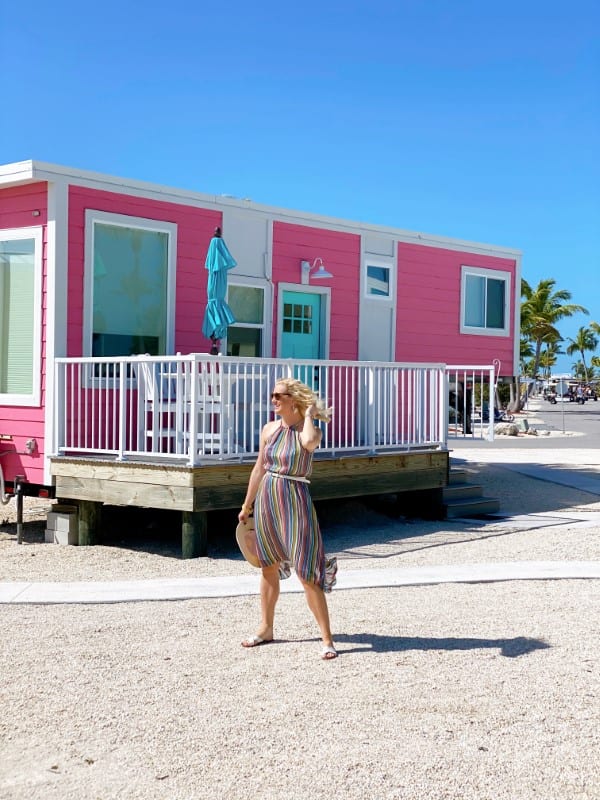 Pearl Tiny House Features
Sleeps 2-3
Stair accessible lofted queen bed- I promise it is not as small as it looks. We could definitely sit upright on the bed!
First floor sleeper sofa
Linens included
Full bathroom
32″x32″ standing shower
A/C and heat
Picnic Table
Refrigerator
Stovetop- but no oven, FYI
Coffeemaker
Toaster
Cookware
Dinnerware
TV with basic cable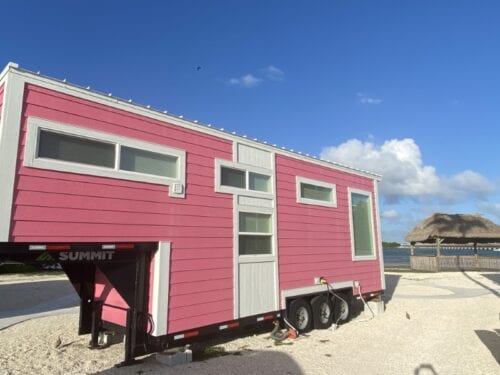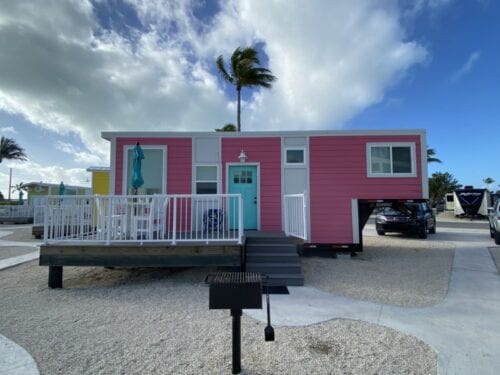 If you can, I would also plan on bringing (the below contains affiliate links where if you purchase, I will make a small commission):
Your own beach chairs & umbrella
Charcoal if you want to grill out
A Bluetooth speaker for music
Light up make-up mirror. There is no vanity/sink in the bathroom, so I ended up getting ready on the first floor next to the loft each day.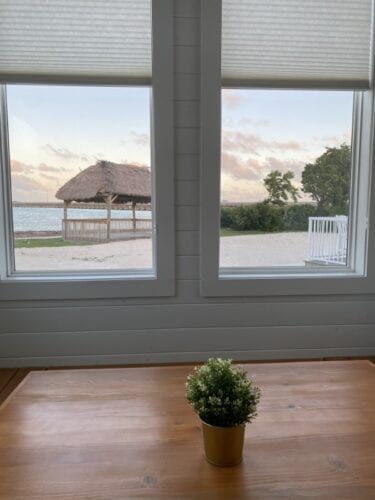 The views were amazing, but the internet is non-existent so plan accordingly. Cell service was pretty weak as well, but isn't that the point of taking a vacation?
Where is the Tiny Village located in the Florida Keys?
At Sunshine Key RV Resort, which is a unique resort with adjoining marina! It offers vacationers unprecedented access to a tropical island environment.
Sunshine Key RV Resort
38801 Overseas Highway
Big Pine Key, FL 33043
From their website: Located on the 75-acre island of Ohio Key, it provides the perfect getaway for ocean activities or relaxing at the water's edge. Enjoy beautiful sunrises and sunsets over the Gulf of Mexico and bask in all the Keys have to offer.
It was quite the place. Some of the RV setups outside of the Tiny House Village were unreal! I could tell that these people stayed there for weeks and months at a time–maybe even the whole winter!
We especially loved the Sunset Pier to do exactly that–watch the sunset each evening with a cocktail in hand. There were also tons of fish to see in the Marina and everything is walkable even though the "cool kids" at Sunshine Key RV Resort had either bikes or golf carts to get around.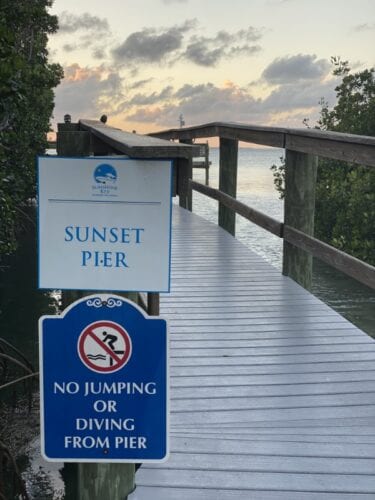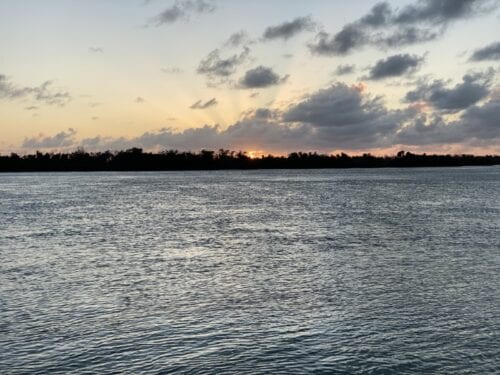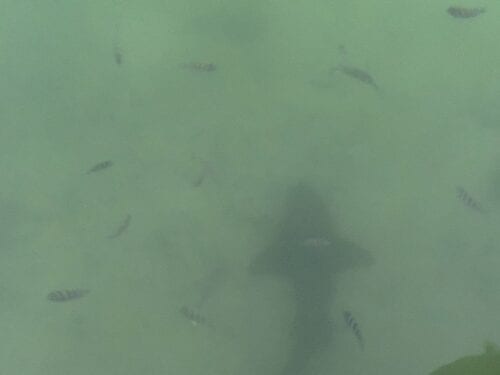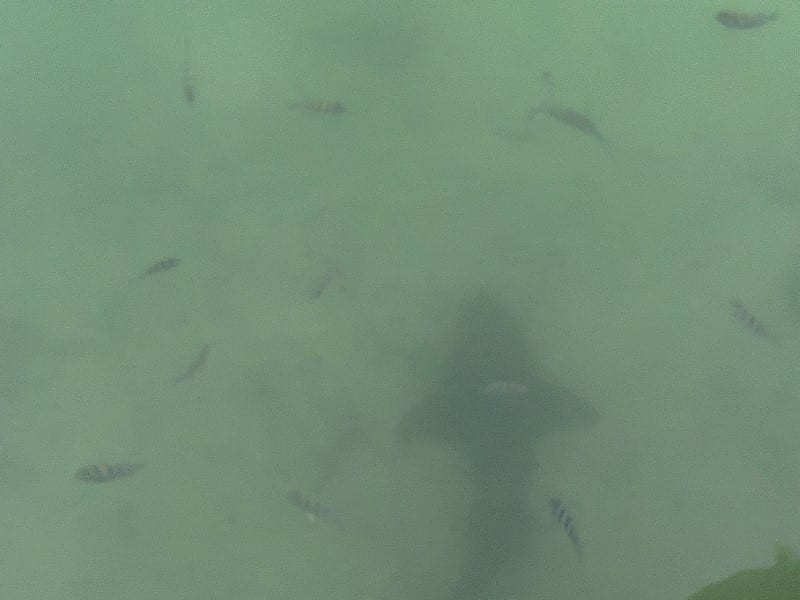 What's the food/drink situation at Sunshine Key RV Resort?
There really isn't one–renting a tiny house in the Florida Keys is almost like "glamping" in a way, so you'll need to bring your own food/drinks and cook in the tiny kitchen or grill out. There is a small store on site in case you need to purchase basics such as charcoal.
What family amenities are available when renting a tiny house in the Florida Keys?
The answer: plenty! Even though we were renting a tiny house in the Florida Keys as a couple, we totally scoped out the place with our parent "hat" on.
Included in our stay was:
Pool/spa
Tennis courts
Basketball courts
Beach volleyball courts
Playground
Horseshoes/cornhole area
Games area
Small beach area with swimming RIGHT NEXT TO the Tiny House Village! You can also swim off of Sunset Pier
How close is Sunshine Key RV Resort to Key West?
Give or take, under an hour or so. We spent our entire Saturday down in Key West and as adults, truly enjoyed ourselves being tourists.
With kids, I'm not sure that would have been our plan especially with Bahia Honda State Park so close by. This state park features snorkeling, hiking, kayaking and more for families and I know our neighbors in "Lucy" took full advantage as a family of 5! There are quite a few cool museums, however, if you do end up venturing down to Key West.
On our next visit, I definitely want to check out the Flagler Station "Sails to Rails Museum" seeing as we went to Flagler College. Not to mention a tasting at the Islamorada Beer Company! There just weren't enough hours in the weekend.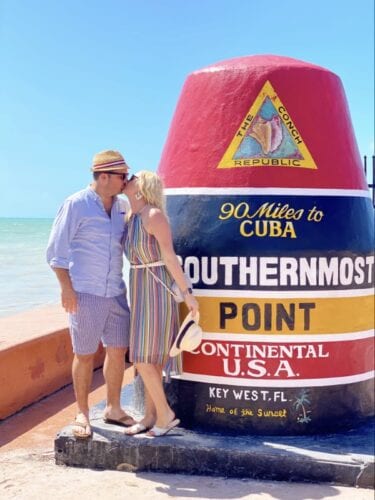 Am I sold on tiny house living?
The short answer: yes! My husband and I kept dreaming up changes that we would make to "Pearl" if we actually lived there, but I definitely think I could make a custom tiny  house work for us. We had so much fun! It was truly a unique experience that I would recommend to any couple or family looking for a different type of Florida vacation.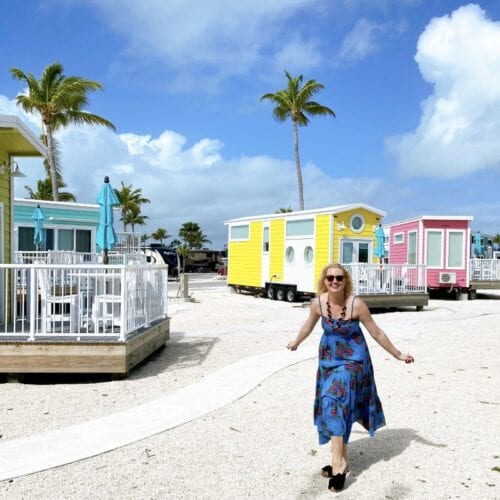 ---
Pin for Later!