***You can still save $30 on your application fee through April 30, 2019 with my code BOCA19***
Sponsored: This post was sponsored by Florida Prepaid. All opinions expressed in this blog post are my own and not influenced in any way by the sponsor. I was compensated for this post and given a Florida Prepaid discount code to share with my readers. However, that does not impact my views or opinions.
---
Did you know #dailybocaavery is graduating KINDERGARTEN this year? I mean, I started this blog when my daughter was only a few months old. That is crazy to me! (And P.S. I may or may not have started crying as we took photos of her in a graduation cap for this blog post). Motherhood: the ultimate emotional roller coaster…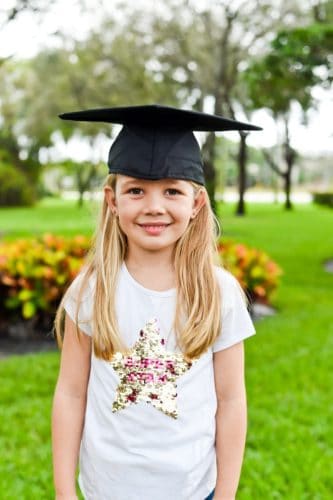 These photos also happen to be a visceral reminder that college isn't THAT far away– only 12 years until my baby goose leaves the nest! So it literally pays to get started on your child's college savings with my Florida Prepaid discount code as soon as possible. Ka-ching!
Today, we're sharing 4 key steps to getting started with saving, just like our family did last year with a 1-Year Florida University Plan. We have been paying a little over $56 per month for 30 credit hours.
Plus, we have a Florida Prepaid discount code that will knock $50 off your application fee (which = FREE) if you enroll by March 2, 2019!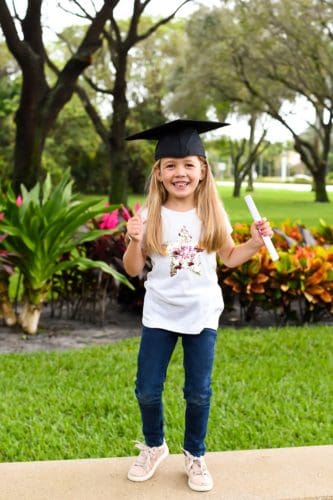 4 Key Steps to Getting Started with Florida Prepaid
1. Understand what it is
Florida Prepaid offers prepaid college savings plans that give state residents the options to set aside finances for their child's higher education as soon as he or she is born. This includes the future cost of college tuition, specified fees and even dormitory housing.
When your child is finally ready for college, the plan will cover the tuition and most fees at any Florida College or State University…regardless of any increases!
2. Don't worry about "losing" any of your money
Florida Prepaid is the largest, longest-running and most successful prepaid program in the whole nation. They are actually celebrating their 30th Anniversary this year!
At a time of financial uncertainty in the economy, Florida Prepaid offers a valuable state guarantee for families– they can never ever lose what they pay into it.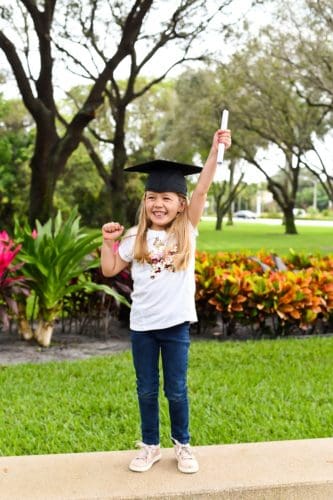 3. It's no big deal if your child goes to college out of state or receives scholarships
If your child decides to attend an out-of-state college or university or even a private in-state college, the plan will still pay the same value it would pay to a Florida school. Your child can also use the savings for in-state graduate school down the road. Bottom line? Your kids have options!
Also, if your child receives a scholarship, did you know you can get a refund for the same amount as the plan would pay a public college or university in Florida? OR, use the amount towards education-related expenses? Those books aren't going to pay for themselves…
4. Get started before open enrollment ENDS
Florida Prepaid open enrollment is now through April 30, 2019. And don't forget– you can only save $50 on your application fee if you enroll by the March 2nd deadline! But, you can still save $30 on your application fee through April 30, 2019 with my code BOCA19.
Just use my Florida Prepaid discount code to get that $50 savings through 3/2/19: BOCA19 | CLICK HERE to get started.
Florida Prepaid College Plans start at just $47 a month keeping college savings affordable for families. And prices are the exact same as last year. This is a huge deal considering the price of an undergraduate degree has risen by 213% from the 1980's to 2019, according to the College Board.
Take advantage of your child's young age and get saving with my Florida Prepaid discount code, BOCA19, moms!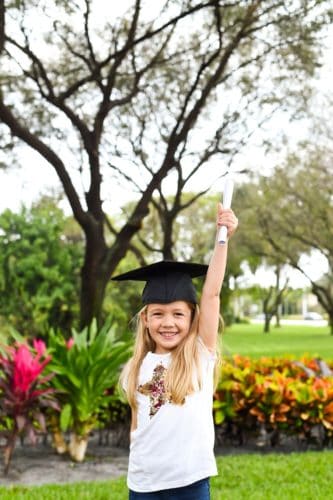 Because I want this exact same picture of Avery when she graduates from college. 🙂
---
Pin for Later!