MOMpreneur: n. defined as a female business owner who is actively balancing the role of mom and the role of entrepreneur.
Welcome to our latest installment of MOMpreneur Monday, highlighting businesses and brands that were founded by female entrepreneurs and fellow Mommas!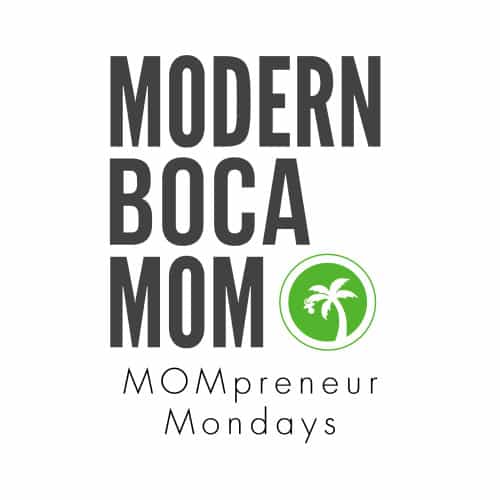 ---
Today's featured Modern Boca MOMpreneur is Susan Leffert, operator of Chick-fil-A Delray Beach!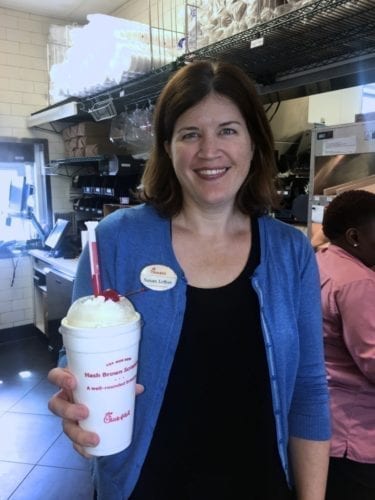 Tell us a little about your background and what inspired you to open Chick-fil-A Delray Beach…
Since high school, I've worked for Chick-fil-A! I started working at the Chick-fil-A in the Coral Square Mall when I was 15 years old.  My mom knew the owners through our church and thought it would be a good environment for me. I continued working there through high school and remember being so excited to show the Operator my drivers license when I turned 16!
I decided to stay with Chick-fil-A while attending Florida State University and earned a bachelors and masters degree in Social Work. While working at a Chick-fil-A in Tallahassee, I was able to manage my studies because the Operator provided such flexibility in scheduling.  After graduating, I took a social work job in California.  I spent two years there and met my husband. It was a great time in my life, but I realized that Social Work was not the ideal profession for me.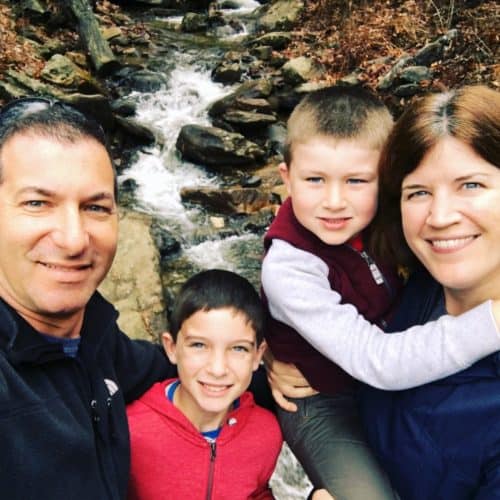 So how did you end up living back in Florida?
My husband and I wanted to raise our family closer to their grandparents, so we relocated back to Florida.  At the time, I knew I wanted a new career that would offer me flexibility as a mom. I decided to return to Chick-fil-A and helped to open the first free-standing restaurant in South Florida at Palm Beach Lakes Boulevard.  My time there  showed me that I wanted Chick-fil-A as a career.
The Operator role could allow me to have a family, while still being an active part of the business community. I have a full time commitment to the restaurant; however, being the Owner/Operator provides a great deal of flexibility. It is a family business as well. My husband works with me at Chick-fil-A Delray and I've even had my two boys help on school breaks. They love coming to the restaurant and serving guests meals. It teaches them great work ethic and responsibility.
In 2005, I became an Operator at the Boynton Beach Mall. A few years later, I transitioned to the Boca Town Center Mall. It was during this time that I was able to start my family. I have two sons, Will (9) and Owen (6).  During that time, we were thrilled to earn the opportunity to open a free-standing restaurant in Delray Beach. We saw the need for a clean, fast, healthy option for family dining and thought this location would be a great fit for us!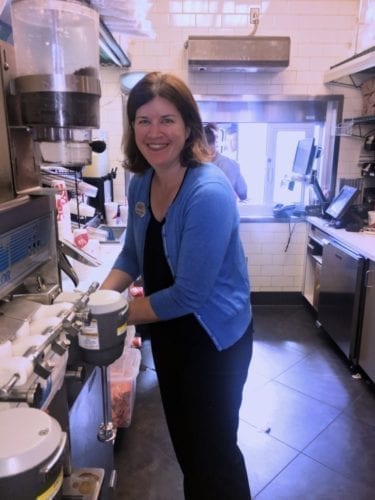 What is truly unique about Chick-fil-A Delray Beach?
Our business is unique for several reasons. We work hard to hire people that I would feel comfortable having my children work with. Our friendly environment and flexible scheduling allows us to attract talented students and adults that are active in their schools and community. We have several moms who work for us while their kids are in school. It also meets our needs for lunchtime staffing and their need to be home when their kids are out of school. We also have many FAU students that work with us who are involved in sports or clubs on campus. Being flexible enables us to hire higher caliber talent to serve our guests.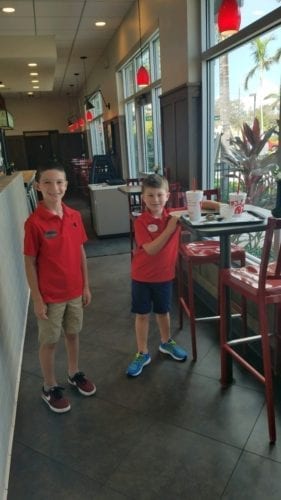 Also, each Chick-fil-A is independently owned and operated. Although we all serve the same chicken sandwich, the way each Operator runs his or her business is totally unique to them. I am one of about 200 female Operators in the chain and take pride in bringing the female perspective to my business. I'm a wife and mom first and being an Operator allows me to be flexible with my time so that I can meet my family's needs. I also use my social work skills with my employees as we see all types of personal situations that can affect the work environment.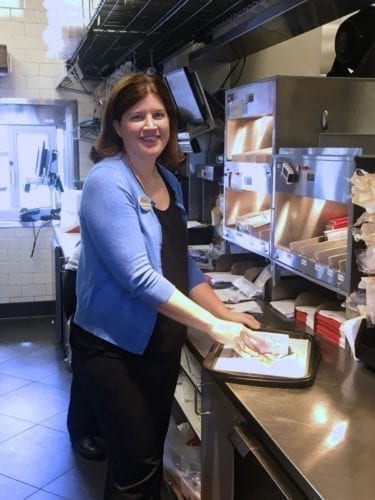 Why should Modern Boca Mom readers become your guests? Also, what exciting things are coming up at Chick-fil-A Delray?
I would love for your readers to be our guests and see the clean, family-friendly atmosphere we provide at Chick-fil-A Delray Beach! My leaders know that guests need to come first. We are currently partnering with Operation Christmas Child and are collecting donations for children in need across the world.
Our famous Peppermint Shake will also be returning for the holidays, as well as the 2018 Cow Calendars that have lots of great offers! The Chick-fil-A One mobile app is also a must have app to expedite your ordering process. You can order and pay on the app and it will be ready when you arrive!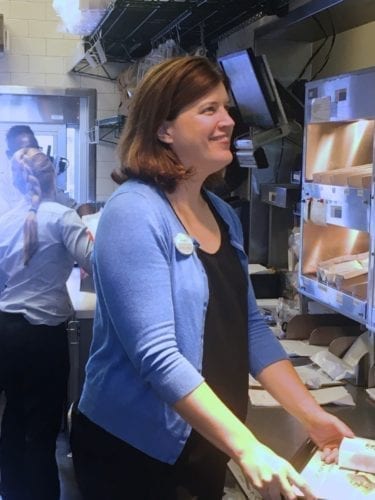 What do you like about living in South Florida?
I love owning a business in South Florida! I love the diverse community and the proximity to the beach is perfect. Since I grew up in Coral Springs, I love raising my children close to grandparents. That also helps a ton with babysitting needs as my husband and I run the business. 🙂 This has been a great career fit for me and my family and I can't imagine doing anything else!
---
Connect with Chick-fil-A Delray Beach: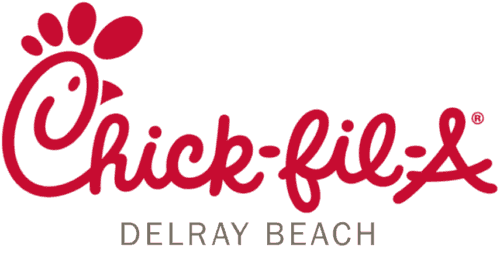 FACEBOOK: @cfadelraybeach
WEBSITE: Chick-fil-A.com/DelrayBeach
---
SUBSCRIBE to Modern Boca Mom here!