Gifts for teenagers are notoriously difficult to nail down. And I don't even have one (yet, I still know this). They have to be on-trend and relevant and unique. And since teenager's interests are often ever-changing, there's a small window to find whatever "it-thing" is at the top of their list.  However, no matter how picky your teenager, these stocking stuffers are sure to win over a few hearts this Christmas season.
Luminescent Nightlights
They may think they're "too old" for a nightlight, but this Balloon Dog nightlight is too sweet to be outgrown. With a pop-art inspired aesthetic, this nostalgic piece of decor is a trendy addition to a teen room, and with just the squeeze of its hindpaw, emits 30 minutes of ambient glow. So, even if an actual dog is off the table for this year's wish list, this guy will provide some soothing, loyal nighttime company.
Although, if an easy-to-maintain pet is on the table, then you may want to consider the Bioluminescent Dino Pet, which serves as both a nightlight and living companionship… of sorts. Boasting as "thousands of pets in one," the Dino Pet is a beautiful, glass, dinosaur-shaped container holding countless bioluminescent plankton called dinoflagellates, or "dinos." Just keep in indirect sunlight during the day and gently shake to spur a gentle, blue glow.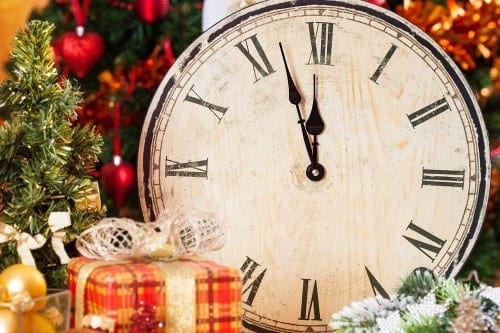 Typo: Novelty Hot Dog Pen
Make homework just a little bit more fun with a novelty pen by Typo. They make one in just about every major teen food group: hot dogs, tacos, donuts, pizza, ice cream. Typo's unique take on the classic, black ball-point just adds a twist of personality to this year's stocking staples. Pair it with a Marvel Spinout Notebook for an added, note-taking punch.
Bluetooth Speakers
Anything music-related is usually pretty much a safe bet when it comes to checking off gifts for teenagers, although, it seems earbuds and headphones are the fallback. Shake it up a bit this year. JBL has a variety of Bluetooth speakers, and all of them are pretty on-point for the teen who likes to take their time primping in the bathroom, spend all summer poolside or beach-bound.
A Cozy Christmas Morning
No matter your age, a good pair of slippers are a holiday staple. ThinkGeek's dragon slippers come complete with foil horns, sweet, grins, little wings and LED-powered cheeks that light the way with each step, which, if we took a guess, is most likely headed in search of a midnight snack. Of course, if you have more of the unicorn type on your hand, ThinkGeek offers this species of mythical creature as well. These guys, complete with a golden horn and rainbow LED cheeks are equally capable of keeping your teen's feet, and heart, warm all winter long. Add in some more plushy goodness with Tipsy Elves' hilarious but comfortable Christmas pajamas.
F in Exams by Richard Benson
High school is tough, but F in Exams by Richard Benson is a light-hearted take on the struggles of student life. Benson "celebrates the creative side of failure" by collecting some of the trickiest test questions and the very best wrong answers from students around the country. Whether your kid breezes through school or needs extra motivation, this is the perfect gift for those who appreciate the humor in test-taking.
 Letters To My Future Self by Lea Redmond
While stocking stuffers can lean towards the silly side, Letters to My Future Self is one they can appreciate for years to come. Containing 12, fold-and-mail type letters, each asks the writer to self-reflect on a variety of topics and question prompts such as, "What do you love right now?" "Where do you want to go tomorrow?" and "What do you never want to forget?" These mini time capsules can then be sealed, and postdated, capturing a thoughtful moment in the time. While this makes a great gift for this holiday season, once completed these letters can be saved a re-gifted for a special milestone in the future, such as a graduation, big birthday or a wedding.
Make sure your teenager smiles with delight come Christmas morning with these fantastic stocking stuffer ideas!