We all know that in our fair city of Boca, there's no shortage of creative birthday party venues or ideas. That's why when my friend Claudia threw her 3 year-old a Boca Raton tennis birthday party, I had to have her write about it for us…
Enjoy!
---
Each year, I seek out a unique birthday party theme that will encourage/support whatever sport/activity my daughter is currently into. Coming from an architecture/interior design pre-mommy career, I really enjoy creating one-of-a-kind themes and designs. This year, my "Boca Raton tennis birthday party" idea came about naturally.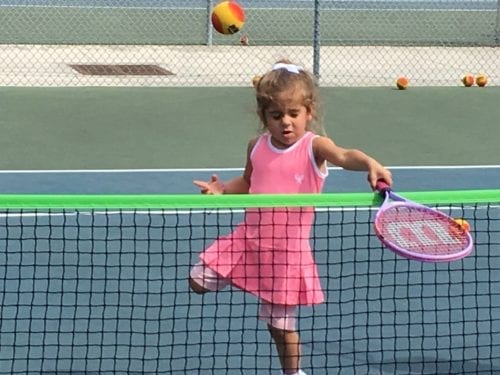 Boca Raton Tennis Birthday Party Theme
My daughter developed a big interest in tennis (from the age of 2) after watching tennis competition videos of her older cousins from Peru, who compete around the world. I started researching and found out that Patch Reef Tennis Center was the only academy in Boca that will teach a child as young as 3.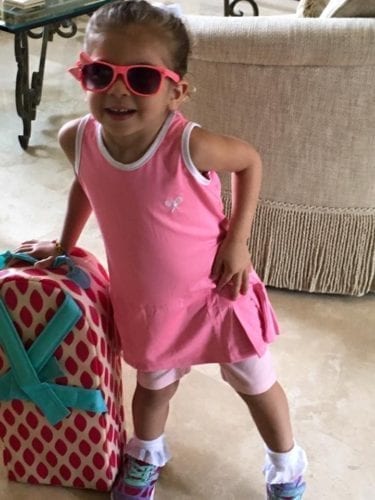 She started taking tennis classes in February of this year and absolutely loved it from the very first lesson!
Lucky for me, Patch Reef offers a 2 hour tennis birthday party package which includes:
1.5 hours with 3 tennis pros/teachers
Half hour food/cake cutting in their air conditioned party room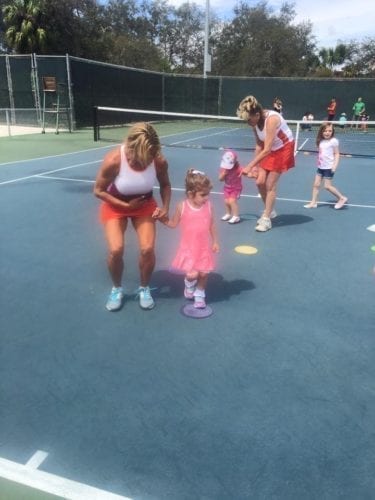 I decided to have all of the food and cake right on the courts so everyone stayed engaged. Plus, guests then had the option to snack and drink at their leisure. Patch Reef provided a nice canopied area with tables/chairs for adults and 3 kids' picnic tables. All I had to bring was decorations, food and drinks!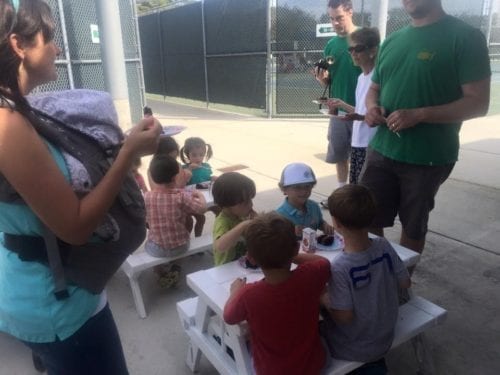 The colors for the party were a combination of pink and lime green. The invitations featured adorable pink tennis balls.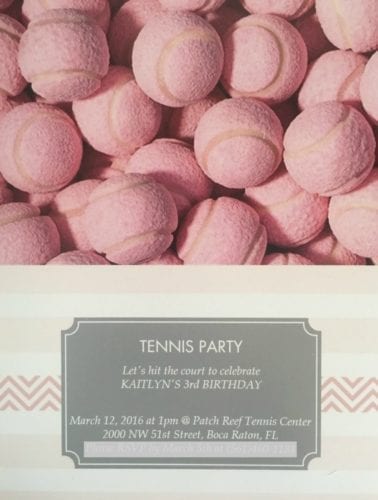 Believe it or not, the food was from Costco and my daughter's fondant cake with dulce de leche filling was from Whole Foods.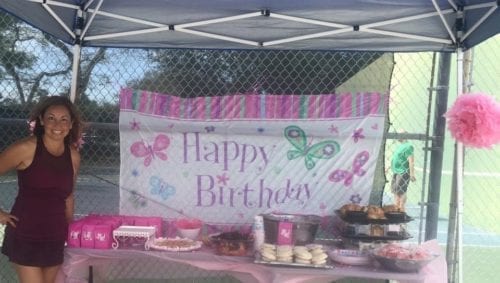 All 20+ kids were eager to play tennis and had a ton of fun! For most of the kids, it was their first introduction to tennis and they were very engaged.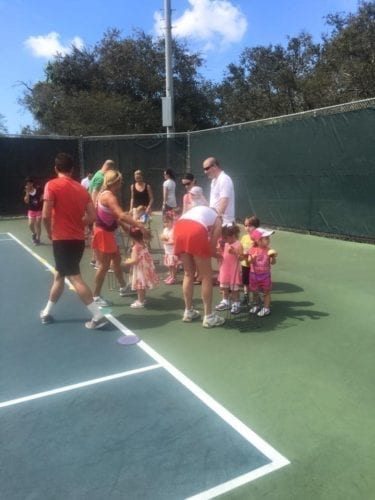 I am thrilled that our Boca Raton tennis birthday party ended up as a successful way to celebrate!
More information on how to plan your own at Patch Reef Park Tennis Center HERE.