MOMpreneur: n. defined as a female business owner who is actively balancing the role of mom and the role of entrepreneur.
Happy Monday Modern Boca Moms! Welcome to our next installment of MOMpreneur Monday, highlighting Florida businesses and brands that were founded by female entrepreneurs and fellow Mommas.

---
Today's featured MOMpreneur is…Efua Ramdeen , founder and owner of Frocktail Design & Décor in Boca Raton.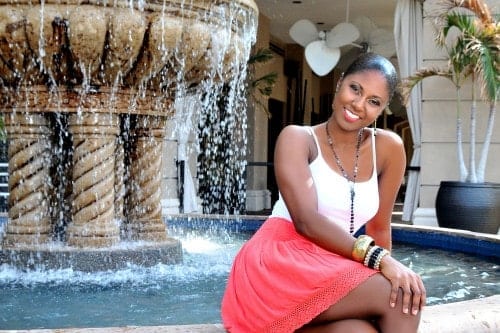 ---
Tell us a little bit about yourself and how you became such a fabulous designer…
I was born in West Africa and raised in the Caribbean, where I met my wonderful husband, Jason. We now raise our beautiful 16 month old son, Blaise, here in Boca Raton. I've been in the Interior Design business for almost 15 years and absolutely love what I do!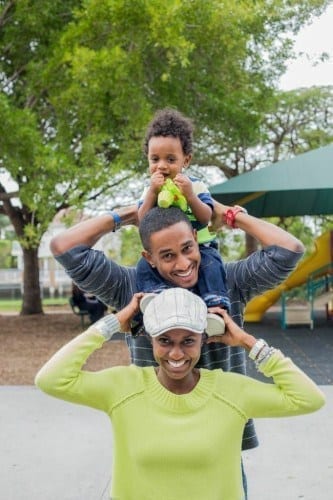 It all started when I was 6 years old. I had a passion for decorating which I harnessed in my aunt's home decor boutique. I would watch her keenly and want to participate, as she adorned household items with fabric and frills.
"I knew then that this is what I wanted to do with my life."
The women in my family come from a long line of seamstresses, artists and creative gurus, so I was destined. I moved from the Caribbean to Florida in 2000 to fulfill that passion and obtain my degree in Interior Design, from The Art Institute of Fort Lauderdale.
Now that I am a mom, I am even more driven in my Frocktail design career. I help families create sanctuaries and spaces that they can be proud of and enjoy, which I can absolutely relate to!
Being a new mom in business means finding strengths I never knew I had, and overcoming obstacles in a whole different way. I pride myself in 'making it all work' and I feel lucky that my job as a designer is also my creative outlet.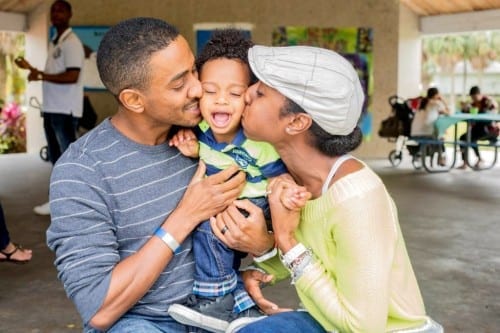 How did your business get started? What challenges did you face as a MOMpreneur?
I've been multitasking my design talents for years; working within residential and commercial design firms while decorating for my family and friends.
I formed my own company 'Frocktail' in 2009 with the hope of creating my very own design business; bringing fresh and innovative design concepts to my clients, and having each project uniquely express their tastes and tell a special story.
In a world of HGTV, BRAVO and DIYs, I've found that people still need a lot of guidance in order to create cohesive spaces, no matter what size the room.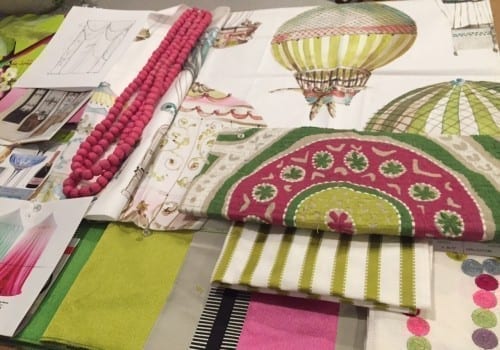 What is truly unique about Frocktail Design?
My roots in West Africa, island living and sojourns throughout Western Europe have credited my multi-faceted design sensibilities, but what makes my design services unique, quite honestly, are my clients.
My only signature is a successful project that represents my clients' goals and a teamed vision, while making the process informative and enjoyable for them. My associates and I manage projects big and small, from traditional and transitional to contemporary styles.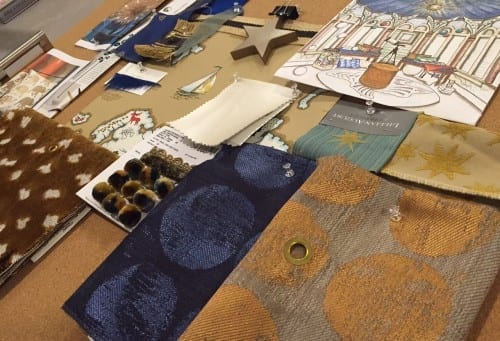 Why should MBMom readers hire you to shape the design of their living space?
So many people are intimidated by interior designers. They have a fear of being judged by their home, their own designs, or lack thereof.
They assume that the process is not affordable while at the same time, they overspend on 'not so ideal' design. I would like to give moms and families the opportunity to have a professional by their side, providing knowledge and resources for them. I tell all my clients that I work with them and not for them; whatever their design needs may be.
I think new Moms will love our portfolio of children's rooms and themed spaces which are especially fun to work on because creativity can run wild.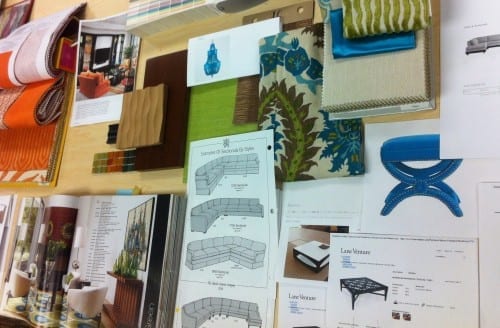 What exciting things are coming up with Frocktail Design?
After being a featured Interior Designer for the 2015 American Red Cross designer show house in Palm Beach this past March, I look forward to participating in next year's show house, as well as being featured on several other design blogs and online tutorials later on this year.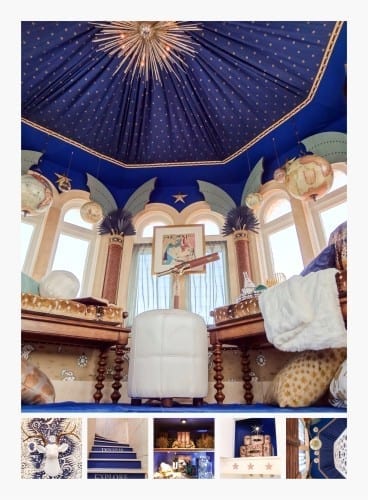 What do you love about living and working in South Florida?
There's nothing better than the coastal air, diversity of cultures and lifestyles in South Florida. Everyday is a beautiful day!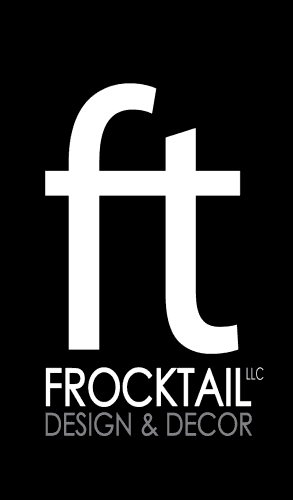 ---
Follow Frocktail Design on Facebook HERE.
Visit their website: http://www.frocktail.com/
---
SUBSCRIBE to Modern Boca Mom here!