MOMpreneur: n. defined as a female business owner who is actively balancing the role of mom and the role of entrepreneur.
Happy Monday Modern Boca Moms! Welcome to our next installment of MOMpreneur Monday, highlighting Florida businesses and brands that were founded by female entrepreneurs and fellow Mommas.

---
Today's featured MOMpreneur is…Francis Jawhari,  founder of FHJ Baby, a baby bib and accessory label. Francis is also the mother of three (yes, THREE!) girls with another Boca baby on the way this September!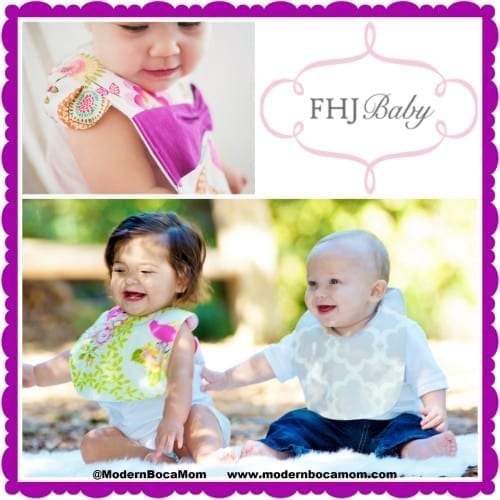 ---
Francis, you sound tremendously BUSY. How did FHJ Baby get started? Did you face any issues or challenges?
In 2011, months after I had my second daughter, I was inspired to start designing baby bibs and accessories after not finding any that fit my personal style.
In the fall of 2012, armed with my 5 signature style bibs, months of research, a website and my mother's borrowed sewing machine, I started FHJ Baby. At this time, I was also 7 months pregnant with my third daughter.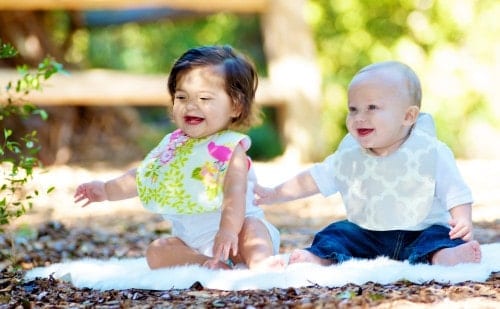 So many long nights were spent cramming my very pregnant belly in front of the sewing machine and computer night after night to build my inventory and my business.
Starting a business is definitely a challenge. It's a lot like jumping out of an airplane and assembling the parachute on the way down. And, running both a business and a family is not easy but I've made it work. Today FHJ Baby, LLC sells all over the world including through select boutiques both in the US and internationally. As a mother of 3 (soon to be 4), I strive to be a good role model for my family and a true testament that with a lot of hard work and dedication, you can do anything.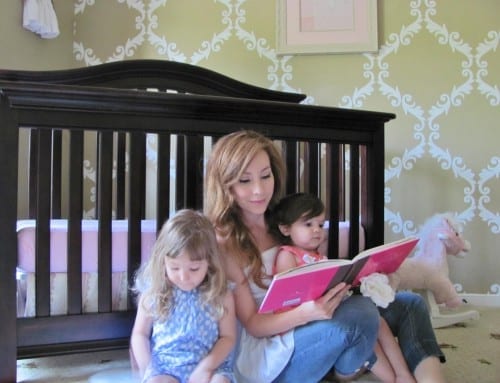 What is truly unique about your products?
What makes FHJ Baby unique is the designs and the combination of fashion and functionality.
Bibs are essential to all feeding and drooling babies and chances are, you'll find yourself snapping pictures of your little one wearing a bib mid-feed. With our bibs, you really don't need to worry about quickly taking them off because they're unsightly.
They are also absorbent, stay put with snaps in the back, machine washable, make great accessories with dresses and shirts, and make great gifts. The same mentality of combining fashion and function stays true with the other products we offer as well. I always try to design something different and chic.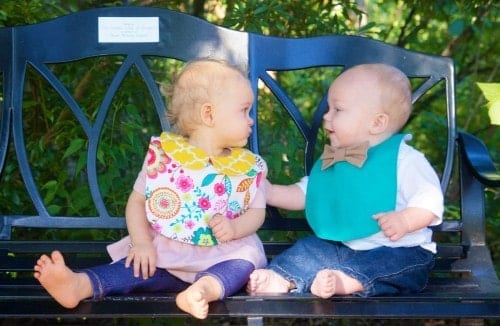 Why should MBMoms become your customers?
FHJ Baby has allowed me to provide a small income to other women and work with a few flash sale sites that donate a percentage to childhood illnesses.
I don't want to stop there. Growing this business also means growing our philanthropic efforts.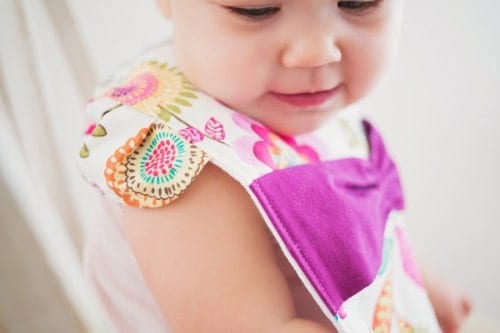 What exciting things are coming up with your business?
Lot's of things are in store for the FHJ Baby brand!
I'm excited to announce that our maternity accessory line will be launching in a little over a month!
It's going to be great and what I hope to be a staple in a lot of expectant mothers' closets. There are also plans to introduce more baby products and children's wear as well. We are also working on closing a deal with a very large flash sale site and are continuing to grow our retailer list.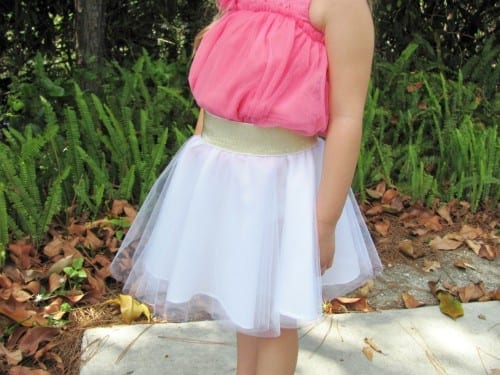 What you love most about living and working in South Florida?
My family and I actually just moved her from Houston in early January and we are loving it. The weather is gorgeous, and for someone who is always cold, I love the warmth.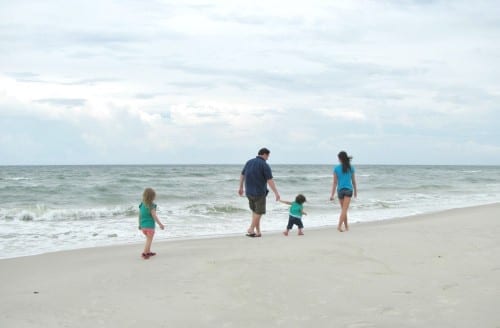 The family and I also love being close to the beach and there are tons of things to do outdoors as a family.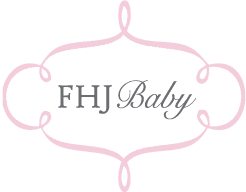 ---
Follow FHJ Baby on Facebook HERE.
Visit http://www.fhjbaby.com to learn more about and SHOP their products!
Get 25% off with the code: 

MBM25
---
SUBSCRIBE to Modern Boca Mom here!