Feeling the urge to get outdoors and embrace your inner cowgirl, but don't know where to start? Experience one of the last untouched pieces of Florida wilderness at Westgate River Ranch Resort & Rodeo in Central Florida about two hours northwest of Boca Raton. Families have the opportunity to kick back and relax (in their favorite cowboy hats of course) in "the beautiful, great wide open." The Ranch, which is situated on 1,700 acres overlooking the scenic Kissimmee River, features horseback riding, an award-winning Saturday night rodeo and so much more. And believe it or not, it's totally possible to do Westgate River Ranch on a budget! Let me tell you how…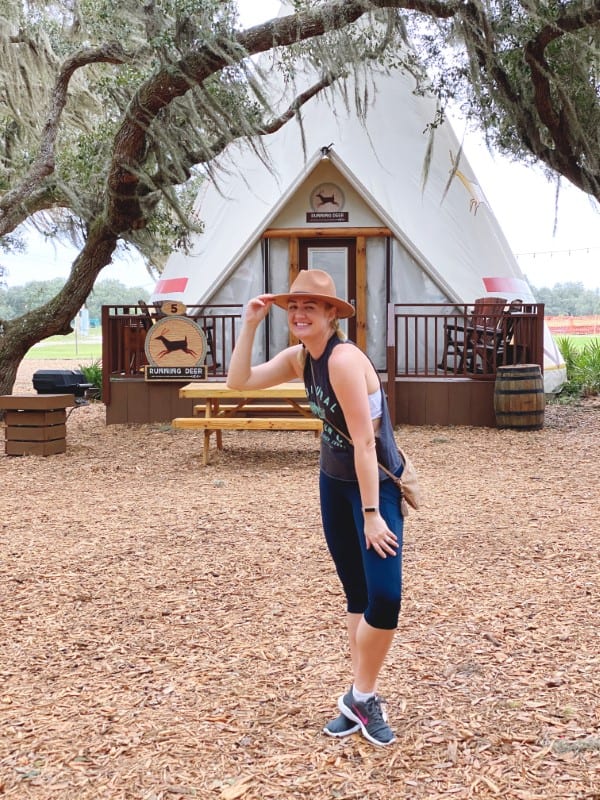 How to do Central Florida's Westgate River Ranch on a Budget
Live like a cowboy, but choose your lodging carefully…
Little did I know before we visited that there are so many ways to "stay" at Westgate River Ranch. You and your family can camp in:
A regular tent (least expensive)
Platform tent
Your own RV
Glamping tent
Luxury teepee
And soon to be launched (March 2021) Luxe Conestoga Wagon (most expensive)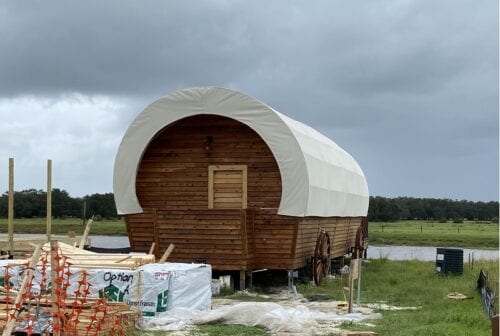 Not to mention there are rail cars, cottages and cabins which are ideal (and probably most cost effective) for larger parties/families.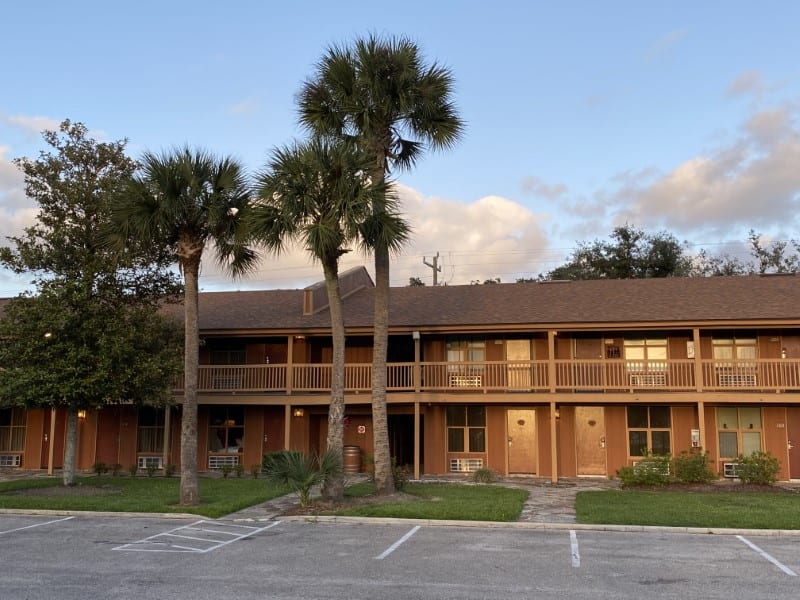 For our first trip, we chose to stay in The Lodge, which consists of hotel rooms and suites with a little kitchenette and in our case, a screened in porch/balcony.
The porch is the best part of the room, so definitely spring for a Lodge Suite at minimum. It's located conveniently next to the pool and tennis courts too!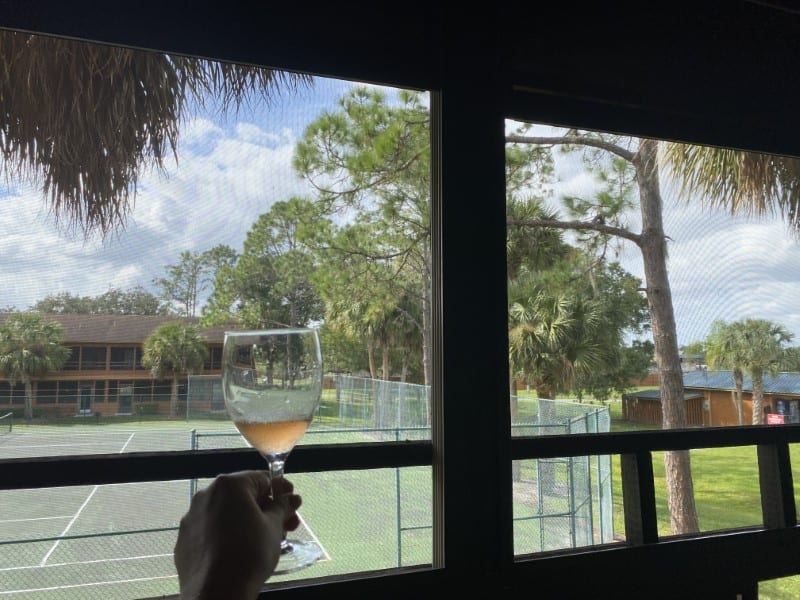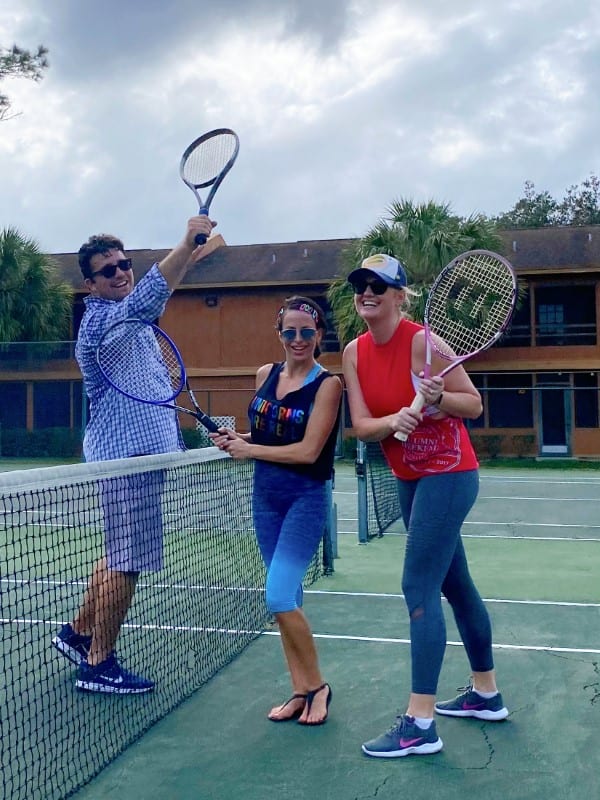 MBMom Tip: Request the bottom floor of the Lodge, so you can have direct access from your porch to a grill and outdoor picnic table. Pack multiple bags of charcoal if you plan to cook out. There is a small General Store that has plenty of supplies though, if you happen to run out.
They also serve killer ice cream…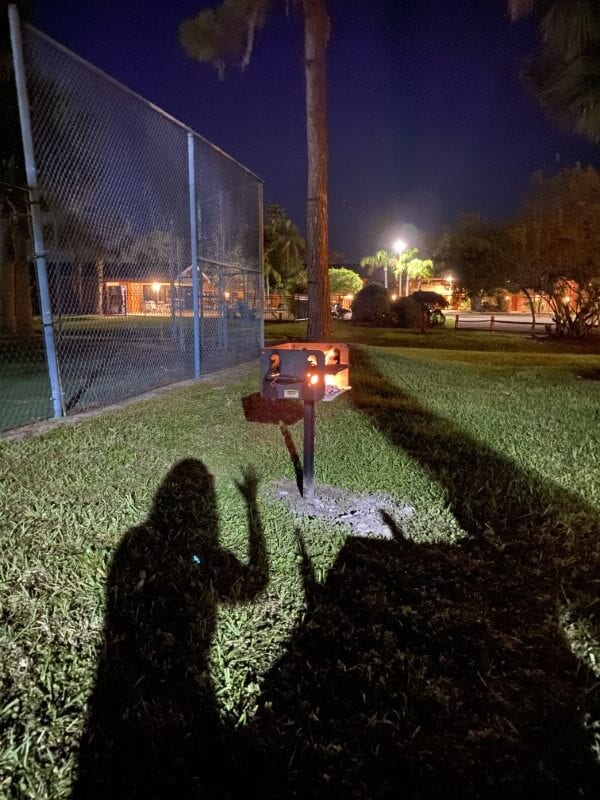 The more luxe you go with your camping accommodations, the higher the rate per night to stay at Westgate River Ranch. However, it does pay to do some number crunching/comparing ahead of time because a golf cart, concierge, several paid activities (like the rodeo) and breakfast do come with some of the higher end options. Staying in the lodge, those items were priced a la carte for us.
Bring your own food and drinks
Packing a big cooler in advance of our trip with plenty of grilling meats, wine, beer and various items for breakfast and lunch (and s'mores!!!) was the best idea we had. Not only to save money, but TIME as well! We could eat and snack at our leisure in between activities…and fill up our Yeti cups with whatever cocktail floated our vacation boat. 🙂
MBMom Tip: The River Ranch Saloon is definitely worth paying a visit to, especially before/after the rodeo. Invest in a "boot" because beer refills become quite inexpensive (all over the property) once you have that cup! Save it for future trips too.
We did have one dinner out the evening of the Rodeo, which was nice. The Westgate Smokehouse Grill overlooks the Kissimmee River and serves typical BBQ fare like steaks, seafood, baby back ribs, burgers, sandwiches, salads and appetizers. They'll even refill your boot at the restaurant!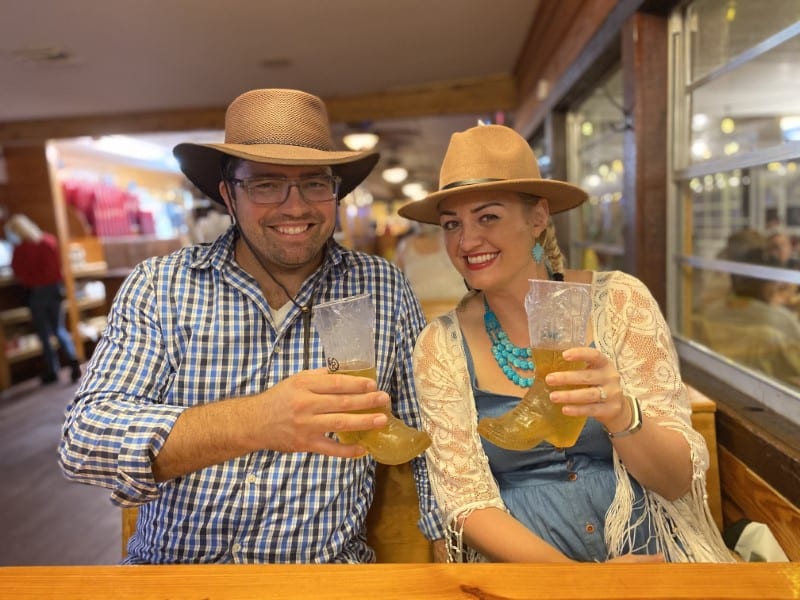 Prioritize

family activities

Before heading to Westgate River Ranch, I reviewed the entire list of free and paid activities available to families on their website. I had to take into consideration my daughter (and her friend's) age and sizes. We also wanted to choose things to do together that everyone would enjoy!

I had heard from other guests that having a golf cart is a MUST, so we planned our rental time accordingly to maximize our use and the daily cost. It was so nice leaving our car parked in one spot for the entire trip.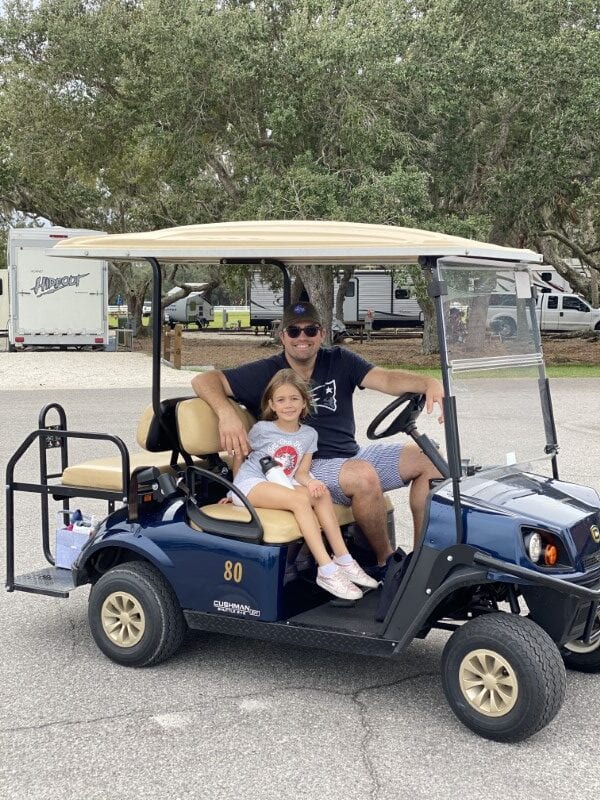 MBMom Tip: If you're visiting Thursday to Friday, reserve a golf cart (easy to do at the front desk when you check in) on Thursday evening. Return it right before the Rodeo on Saturday night. Check out is late morning, so you won't need it on Sunday.
---
Keep in mind, several Westgate River Ranch activities are currently on hiatus due to COVID-19, but we made the most of what was available. I bolded all of the activities we did AND can recommend.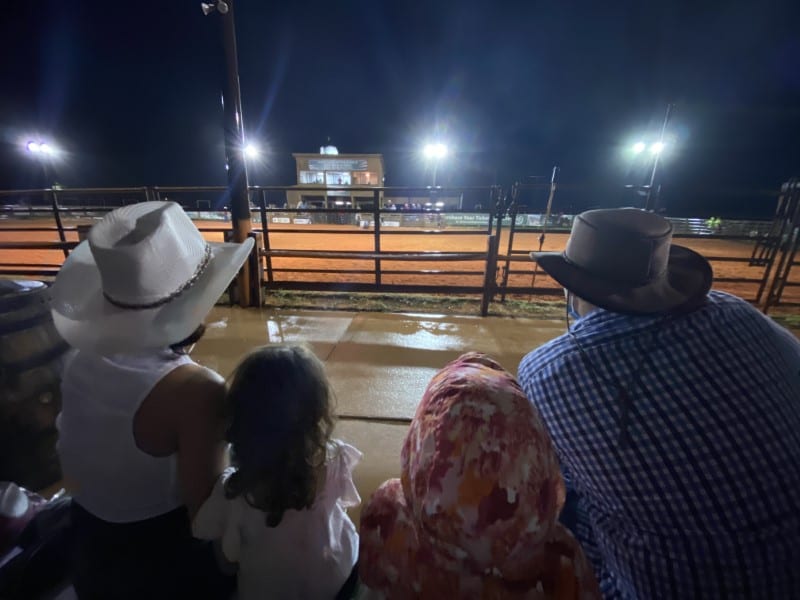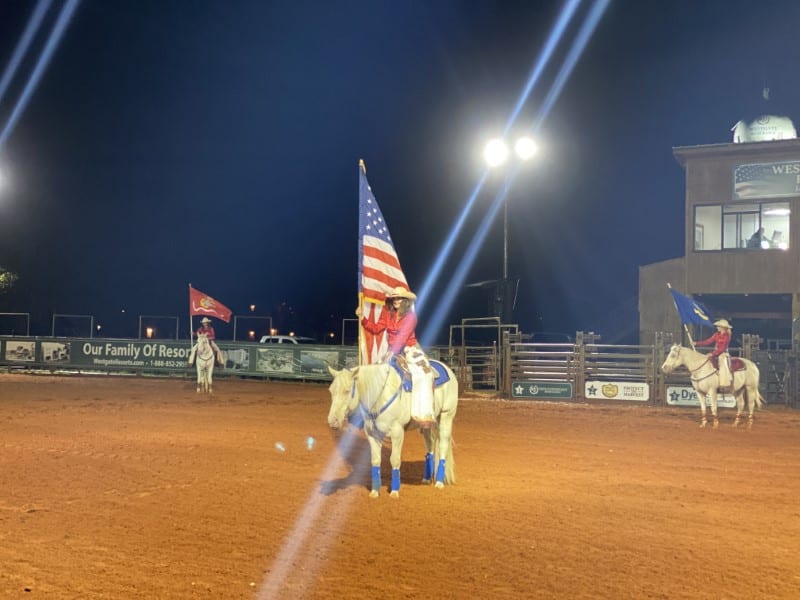 Paid Activities:
Westgate Rodeo on Saturday nights (a must! Get there early to snag some good seats–the higher in the bleachers the better. Bring your boot!)

In summer 2021, the Westgate River Ranch Rodeo you know and love will now start featuring all the bull riding, trick riding and barrel racing on Thursdays from June 17-July 29. The thrills usually kept for Saturday nights can now be experienced twice a week at 7:30 p.m. for the whole family to enjoy as rodeo athletes from all across the region compete in daring stunts.

Horseback riding (starts at age 8, so wasn't an option for my daughter who's currently 7, but it looked fun.)
Swamp buggy rides
Airboat rides
Archery range (only $10pp for one hour)
Boat rentals
Adventure Park (bungee jumper, rock climbing wall, mini golf, mechanical bull, zip line. You have to be at least 55lbs and 42 inches tall to do most of these activities except for the mini golf- FYI)
Pony Rides
Trap & Skeet Range
Guided Hunts
Bike rentals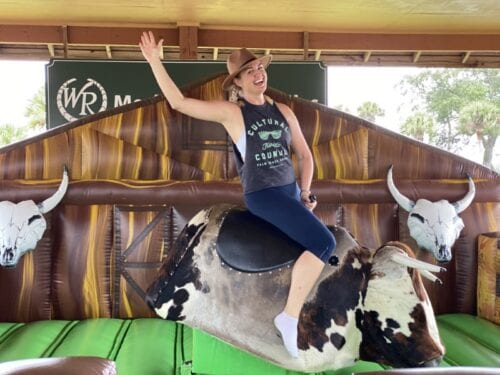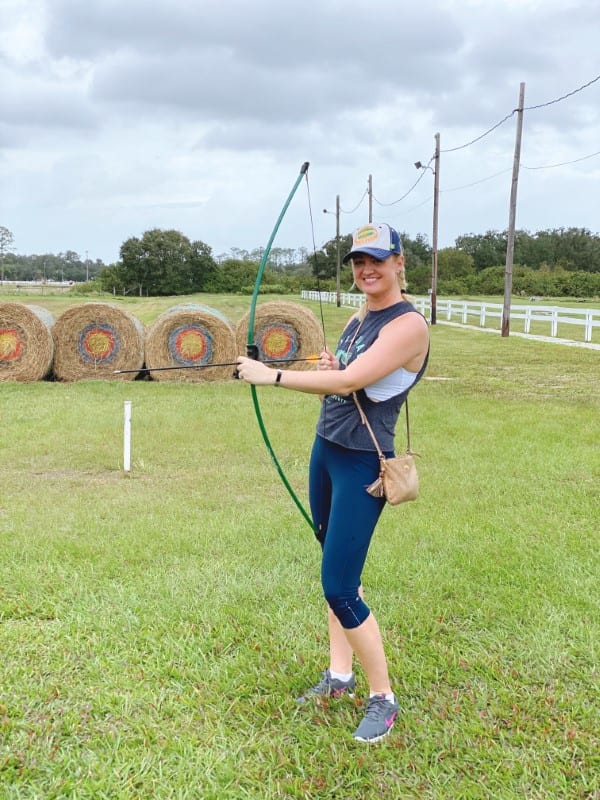 Complimentary Activities:
Swimming Pool/jacuzzi
Tennis (BYO rackets and balls!)
Fishing (catch and release pond)
Horseshoes
Petting Farm
Street Party
Outdoor movie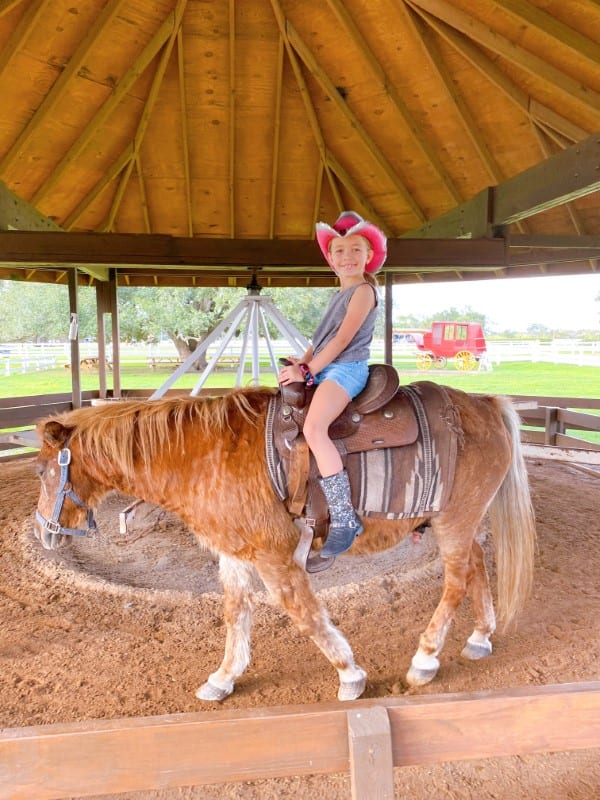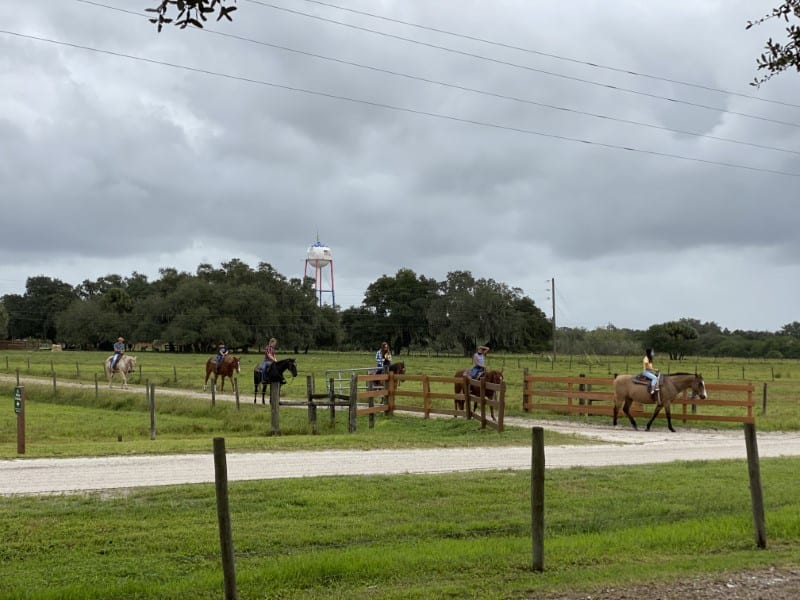 As you can see, there is tons of free stuff to do at Westgate River Ranch! For example one afternoon, after letting the girls have one paid pony ride, we spent more than an hour at the Petting Farm. Then, we grilled dinner outside before enjoying an movie projected on the back of a covered wagon under the stars! It was pretty sweet.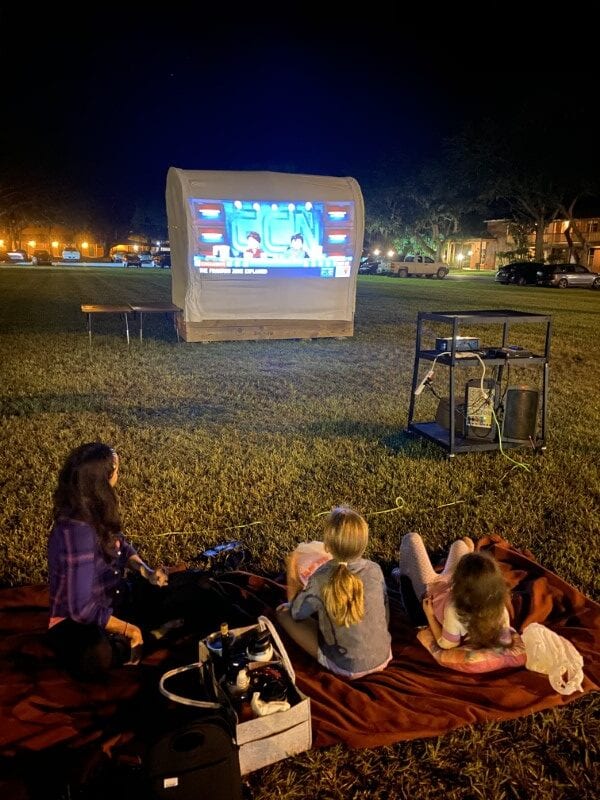 As I mentioned above, Adventure Park activities are pretty limited depending on your child's size. It seems like several of the items (for safety's sake, of course) are targeted to kids 8+.
I, as an adult well over 55lbs, did splash out and ride the zip line. It was a riot and relatively inexpensive.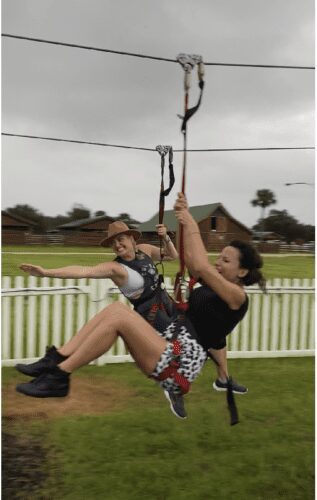 One group activity that children of any age and size can do with supervising adults is a Swamp Buggy ride. We lucked out and got our own buggy and had a blast bouncing, splashing and spotting wildlife throughout the open swamp! Bonus if you get some cool weather…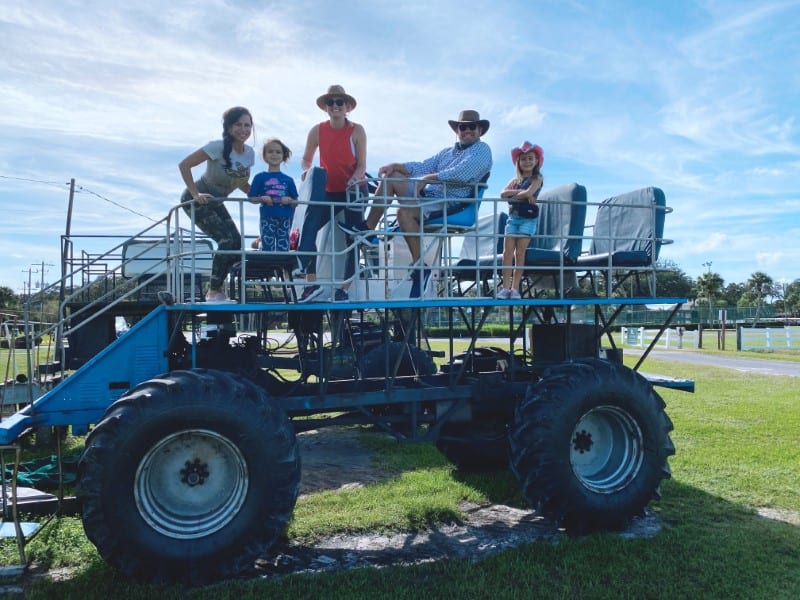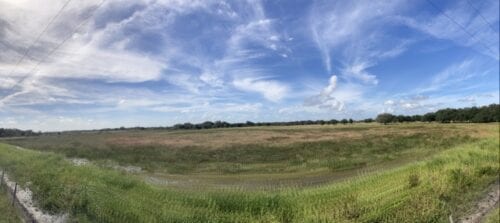 But most of all, have fun doing Westgate River Ranch on a budget!
Going "country" for the weekend, at least for my family, is pretty rare. So, it was all the more reason for us to take advantage of everything Westgate River Ranch had to offer…within reason. 🙂
Maybe someday we'll spring for a Luxe Teepee glamping experience or check out the new Conestoga Wagons! But for now, we'll simply plan to come back.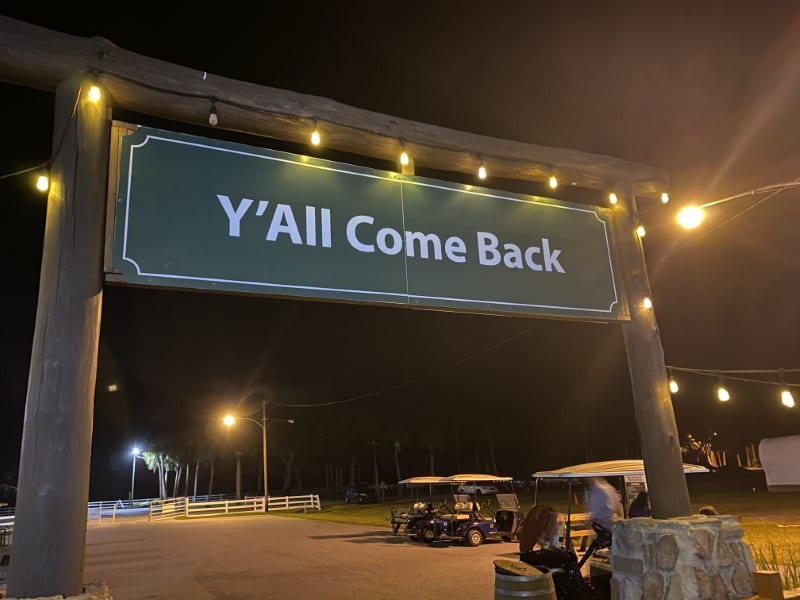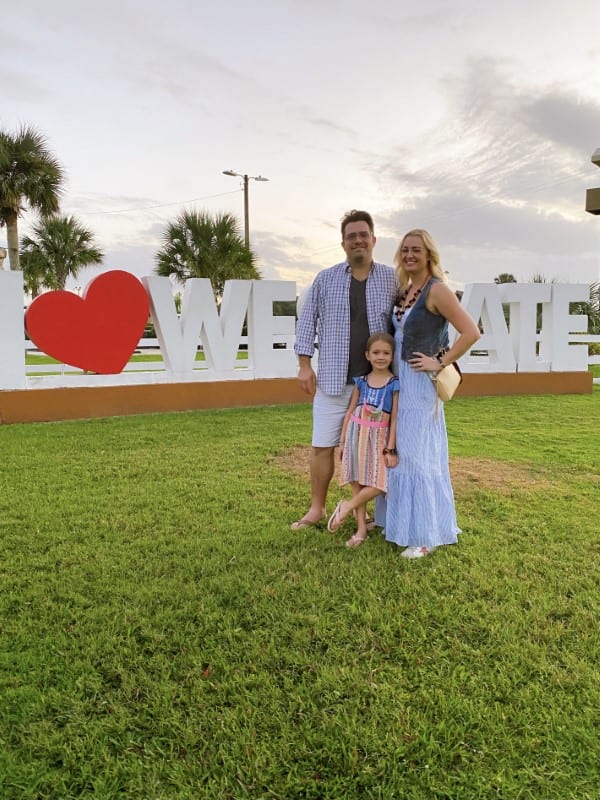 ---
Pin for Later!