Father's Day is less than a week away and Modern Boca Mom has been a little too BUSY with this blog to plan or shop for the upcoming weekend…I better get on it.
Luckily, I've found some fantastic (and last minute) gift-able options for the Dad in YOUR life! Don't just take inspiration from my list however, see what Manly Bands CEO, John has to say about giving the gift of a ring on Father's Day.
So, without further ado, let's celebrate the #modernbocadad!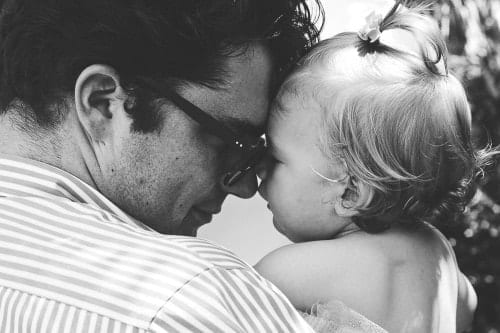 Photo Credit: Dawn Renee Photography
---
Face it: we live in South Florida and it's sunny most of the time. Cheap sunglasses just aren't going to adequately protect your eyes, especially if your #modernbocadad likes to spend his time at the beach or play any water sports!

So, when I was introduced to Hobie Polarized and Under Armour sunglasses (for the whole family- Dad isn't the only one who lucked out!), I sighed with happiness because these glasses are stylish, sturdy, very protective and will stand the test of time.
Plus, they make a FABULOUS gift! Another lovely gift that could be given for father's day could be something like these Longines watches at Owen & Robinson !
Since 1950, Hobie® innovations have been changing the way we live, play and compete on the water. For Hobie Alter it all started with a big dream in a small garage. What followed was a new way of life in Southern California, and a new way of looking at our watery world. Hobie® Polarized sunglasses have become an integral part of connecting sport enthusiasts to the water by providing a better kind of vision: clearer, sharper and more precise. Since 1982, Hobie® Polarized is the only choice for active water sportsmen.
I was sent several Hobie Polarized glasses to test– for myself and they are fantastic and fashionable. You may have even seen my fancy #haveahobieday photo on MBMom's Instagram (if not, you should follow us! What are you waiting for?).
This style is the HP Bondi Shiny Crystal Purple Tortoise Fade Frame with Sunset Mirror Polarized PC Lens.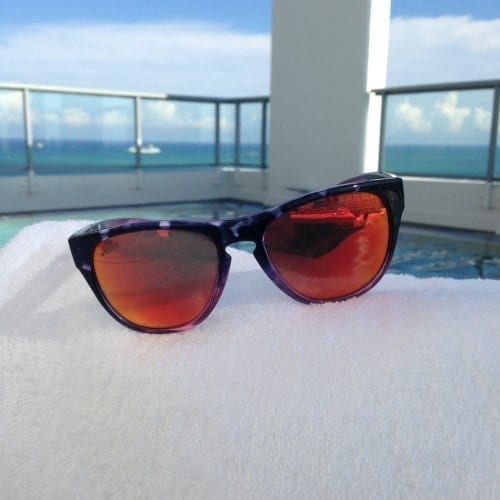 #dailybabyavery was sent a youth pair of Under Armour shades, specifically the UA Dynamo Shiny White Frame/Charcoal Gray with Blue Mirror Lens.
UNDER ARMOUR® PERFORMANCE EYEWEAR delivers superior vision, strength, comfort and adjustability. From lens technology that provides enhanced vision edge-to-edge to revolutionary frame material that is ultra-lightweight and strong, UNDER ARMOUR PERFORMANCE EYEWEAR is built for athletes. Whatever the conditions, and whatever your sport, UNDER ARMOUR® PERFORMANCE EYEWEAR is doing something for you: it's making you better.
I think #dailybabyavery embodies the above description completely. 🙂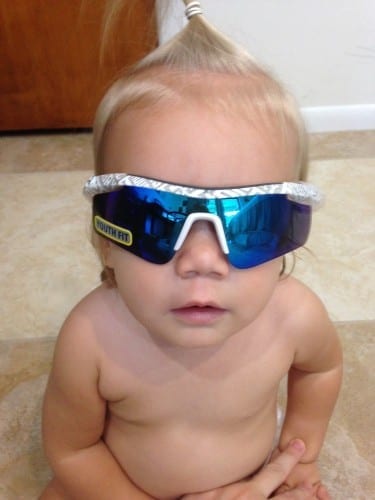 But, this post is supposed to be about Dad, right? OK…
So, here is one of my favorite Under Armour styles for men modeled by my own #modernbocadad. It's his favorite too, the UA Alloy Satin Silver Frame with Lime Green Rubber Temple & Nosepad with Multiflection Lens: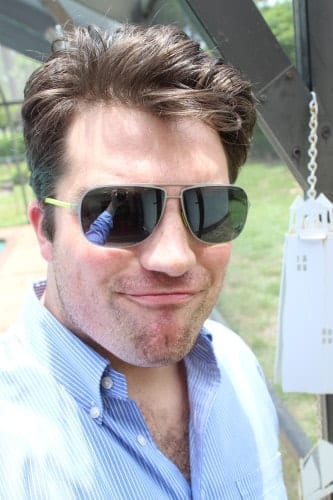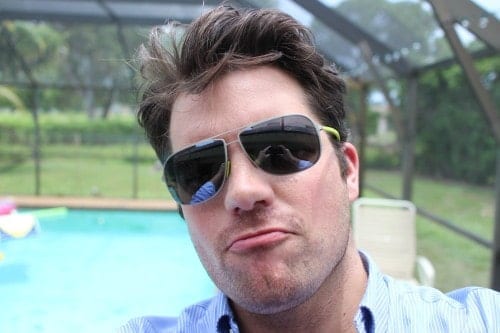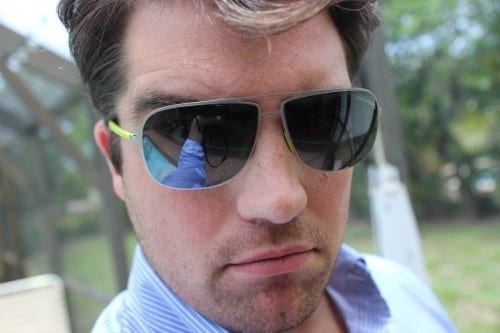 Looking sharp!
Check out the complete Hobie Polarized and Under Armour catalogs HERE.

---
Rub a dub dub, time to send Dad to Fusion Chiropractic Spa, Delray's Most Affordable Spa, for a full body massage!
I sent #modernbocadad there late last month to give their NEW $35 One Hour Massage a test drive and HE LOVED IT.
I even plan to head back myself to try one of their European Facials…it's a one stop "body" shop! Chiropractic care, massage + beauty!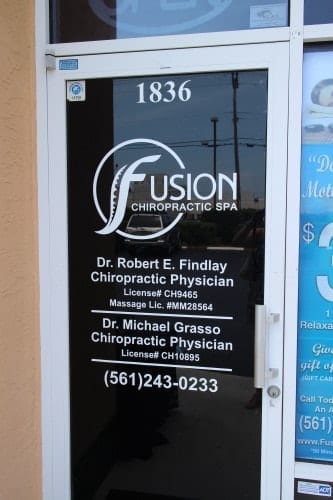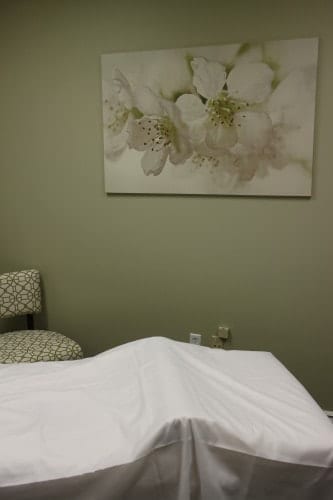 1836 S. Federal Highway, Delray Beach, FL 33483
At the SW Corner of Linton
Stop by Fusion Chiro Spa to grab a gift card and make an appointment for Dad today!
Call: 561-243-0233; www.fusiondelray.com
---
After a relaxing massage, the next thing your #modernbocadad probably wants is an adult beverage. Now, you and I both know that you're supposed to drink a lot of WATER after a rubdown, but it is Dad's Day after all! A special occasion! Shh!
How about selecting an option from Dad's new 7 Bottle Bar?
For the Bourbon Drinker
Nothing says, "thank you, Pops" quite like a bottle of Four Roses Single Barrel Bourbon – awarded the 2012 Ultimate Recommendation, 95 Points, in the Ultimate Spirit Competition. With hints of ripe plum and cherry, spicy aromas, maple syrup and cocoa, this Kentucky born single barrel bourbon is both a thoughtful and delicious present. [SRP: 750ml, $35.99]
Preference for Premium Vodka
With an edgy and eye-catching bottle and an award winning taste, Crystal Head Vodka is the perfect gift for the dad who appreciates ultra premium vodka that's as much art as it is legend. Created by actor Dan Aykroyd, Crystal Head Vodka is an award winning "pure spirit" with no added glycerin, citrus oil or sugar. [SRP: 750ml, $49.99]
Rye Wise Guys
Give a nod to the past and help your old man kick back with a glass of "The Good Stuff." Based on the original Prohibition era recipe and aged in charred new oak barrels, Templeton Rye provides a smooth finish and a clean getaway. [SRP: 750ml, $35.99]
Taste of Ireland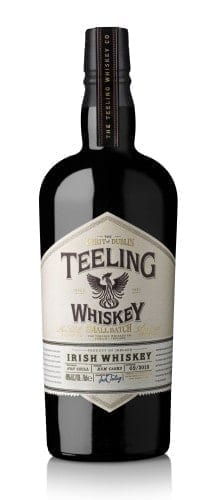 Simply stated, you can't go wrong with a bottle of Small Batch Teeling Whiskey. Since 1782, The Teeling family has been notorious for their vision of doing things differently and with an entrepreneurial spirit. The influence of a Zacapa rum cask during the final aging and a higher percentage of alcohol gives Teeling Small Batch a unique smooth, sweet, slightly woody flavor that dances on the tongue. [SRP: 750ml, $39.99]
Rum Lover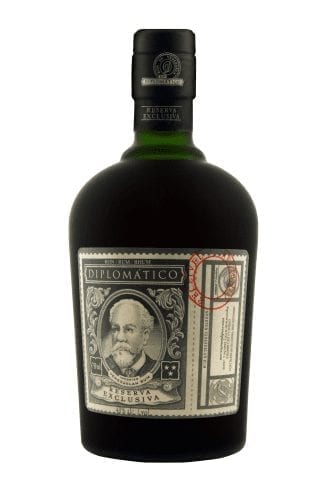 The finest gold rum today is Diplomático Reserva Exclusiva Rum. Bold and complex flavors make it the ultimate gift for the father who's a rum enthusiast. The rum is first distilled in column stills and then again in copper pot stills and is aged in re-used bourbon and whiskey casks for eight years – giving it that inimitable rum character and making it a favorite for anyone who tries it. [SRP: 750ml, $35.99]
Tequila Enthusiast- for the #modernbocadad Wish List!
The new Casa Noble Santana Barrel is the perfect score for dads, uncles and brothers this Father's Day. Aged for five years in Taransaud French Oak Barrels, the tequila achieves a golden amber color and an elegant taste with notes of vanilla, orange peel, flowers and spices. Carefully selected by Carlos Santana himself, there are just 500 handcrafted bottles being offered worldwide. Proceeds received from this exclusive experience go to support The Milagro Foundation. [SRP: $500.00]
Taste for Excellence- for the #modernbocadad Wish List!
This year, award your father with an extraordinary experience that is guaranteed to put a smile on his face. The Last Drop's 50 Year Old Blended Scotch Whisky is not just any blend. More than 82 whiskies went into the original marrying vat, 50 years ago, many from distilleries long ago closed and forgotten. The 50 Year Old is the smallest offering of The Last Drop Distillers with only 388 bottles produced. Jim Murray, the world authority on whisky, awards it 96.5 – among the World's top 20 whiskies. [SRP: $4,000]
#modernbocadad had the opportunity to try the Diplomático Reserva Exclusiva Rum and he described it as "beautifully crafted and full of flavor."
I will also go on record that when it arrived in the mail, it was all he could talk about: OPENING THE RUM.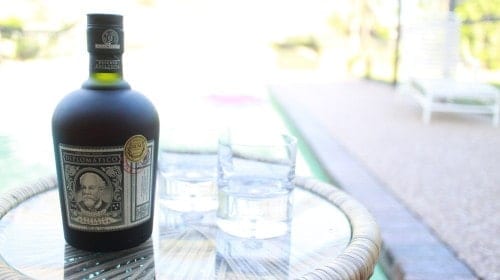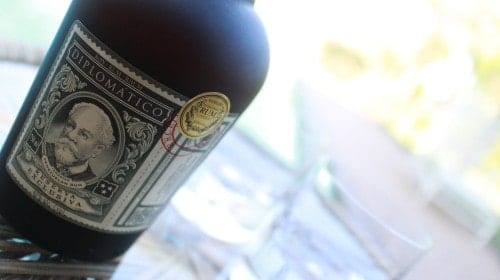 Definitely an early Father's Day gift WIN for Modern Boca Mom!
Purchase any of these bottles to make a 7 Bottle Bar for Dad at: Total Wine & More
---
Now, let's say that #modernbocadad accidentally spills one of his cocktails…how about a beach towel to clean it up?
Just kidding.
You wouldn't want to use one of THESE for anything but the beach or pool!
Introducing Vertty, a completely new brand of designer beach towels. With a unique zigzag design and a rainbow of options to choose from, Vertty reinvented the beach towel, transporting the city's sophistication to the casual environment of the beach.
Kind of sounds like my mission at Modern Boca Mom! 🙂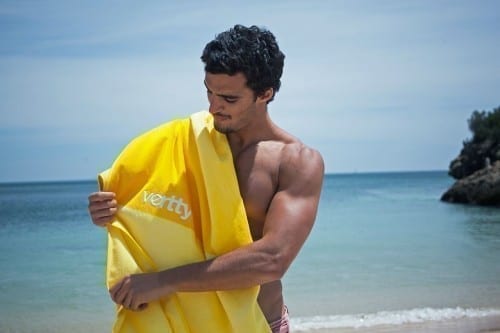 P.S. Doesn't this guy look like Prince Oberyn from Game of Thrones?
Vertty towels are 4 inches larger and 30% lighter weight than most other towels on the market. Because of the towel's innovative fabric, Ketten (90% cotton and 10% polyester) they dry faster, while also having a brilliant waterproof pocket to hold your smart phone.

Vertty towels are handmade with its production meeting the Oeko-Tex Standard 100. Translation? All materials (chemical and textile) used to make them are eco-friendly.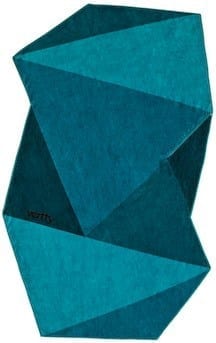 You can purchase them online at www.tryvertty.com; SRP $89.90.
Vertty towels are offered in nine hue-drenched color choices: Classic Orange, Classic Blue, Classic Green, Classic Yellow, Midnight Blue, Coral, Enigma, Savvy, and Jade.
---
Now, we wouldn't want to forget the 'Dad-to-be,' would we?
BellyLove Maternity Boutique is offering a 20% off special on "DaddyScrubs" at their Parkland store location. How great are these?
Ideal hospital attire for when the new little one arrives…perfect for those first family photos.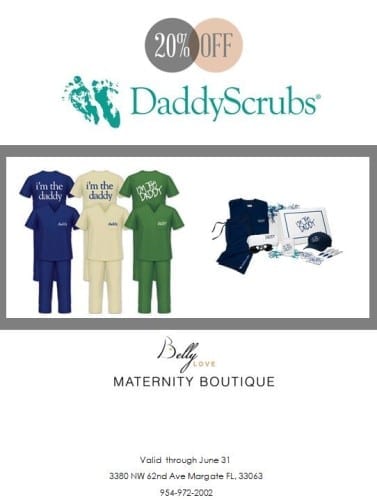 ---
Last but not least, how about a little culinary treat with a twist for Dad?
Have you ever heard of a DRUNCH??? The folks at Eau Palm Beach Resort & Spa have planned a day that will add a little "old spice" to a typical fathers day outing.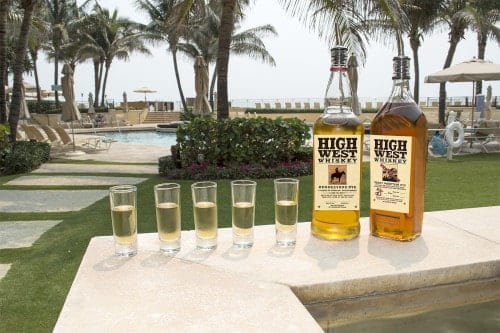 You've heard of Brunch? Breakfast and Lunch combined into one meal. Well, Drunch takes it one step further – Drinks plus Brunch combined into one meal. Now that's what I am talking about!
P.S. I think this was a regular Sunday for us back in our pre-baby NYC days…
Fathers will be treated to a Whiskey tasting featuring "High West" Whiskey, an award-winning whiskey line out of Ohio. In addition, Fathers will be sampling our own "The Whisky Bull" a modern twist on the Bloody Bull using Campfire Rye Whiskey/Scotch Blend and our own house recipe of Mary.
Don't worry, mom, kids and the rest of the family, there will be plenty of (non-alcoholic) treats for you to indulge in as well!
Contact restaurant reservations by calling 561-540-4924 to save your table today!
---
Happy Father's Day everyone!!!
Disclaimer: Modern Boca Mom was given complimentary sunglasses, a massage and bottle of rum to review for this gift guide. As always, all thoughts and opinions are my own.