MOMpreneur: n. defined as a female business owner who is actively balancing the role of mom and the role of entrepreneur.
Happy Monday Modern Boca Moms! Welcome to our next installment of MOMpreneur Monday on MBMom, highlighting Florida businesses and brands that were founded by female entrepreneurs and fellow Mommas.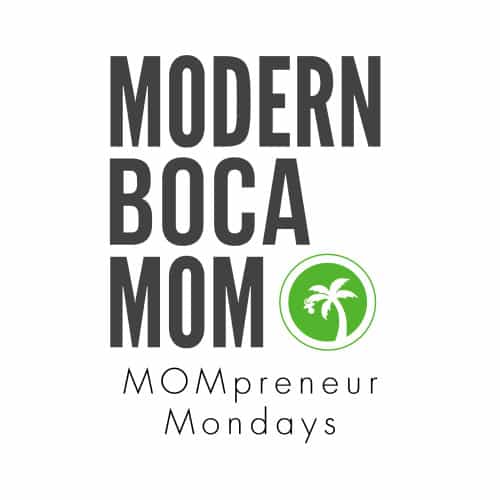 ---
Today's featured Mompreneur is the co-founder of 

EnergyEcho

, Sarah Widerstedt!
---
Who couldn't use a little extra positive energy in their lives these days?  I'm sure any stressed out Modern Boca Mom or Dad (or Aunt or Uncle…) would agree!  Lucky for us, spreading positive energy is the core mission of a new FREE smartphone app, EnergyEcho, founded by North Florida mompreneur Sarah Widerstedt.
Positive energy via technology.  That's something I never thought to download!  How did the idea sprout?
"I'm a wife, a mommy to two doll-baby daughters, a writer, a music lover, a stroke survivor, a cancer survivor AND…an optimist.  As a busy family of four, we love our quaint Florida community, our families, beach life, skiing, playing piano, blowing bubbles and playing tea party.  But, we often get caught up in the feat of balancing life, sanity and families on two continents. (Sarah's husband's family lives in Sweden) The idea for EnergyEcho sprang from our desire to focus on life's truly awesome aspects amidst the chaos that can sometimes distract us," explained Sarah.
"Through a series of personal experiences, we came to realize the importance of optimism in our lives and community.  After my health was seriously threatened over the last few years, the importance of positive energy truly resonates with our family.  Each precious moment counts, and why not amplify the good things?" asked Sarah.
We know positive energy is contagious and certainly powerful, and we thought social media was lacking a real forum that allows people to focus on the good.
---
How does the app work?
If you have a smartphone, it's easy!  
Once the app is 

downloaded

, 

EnergyEcho

 provides a digital medium for:
People to affirm others

Show appreciation for others' virtues and…

Ignite resounding and infinite positive energy echoes throughout life!
---
The app sounds truly unique…and positive (pun intended)!  It seems like busy parents could really benefit if they downloaded 

EnergyEcho

 ASAP…
"EnergyEcho is simple, fun, and timeless…and FREE!  The core virtues of Honesty, Kindness, Humor, Love, Faith, Wisdom, Success, and Strength will never change.  You can make someone feel better instantly with the push of a button – and then let that action multiply through the social network," said Sarah.
"We hope that EnergyEcho will lead to positive changes in the lives of our users.  The negativity and drama that often drags down other social media can be heavy and time-consuming.  EnergyEcho, on the other hand, lets you reach out to someone in a quick, affirming, and uplifting way."
Making the choice to spread only positive energy can improve your day, your health, your relationships – your life.
What do you envision for your business going forward?
Sarah answered, "We want people to embrace the power of positive encouragement.  People can achieve anything they want – sometimes all they need is just some support and a few positive nudges from their loved ones.  We envision EnergyEcho being an integral part of the world's most popular social networks."
What do you love about living and working in Florida? 
"Happy people, being close to the beach for an impromptu "lunch meeting," and the flip-flop dress code.  :)"
ME TOO.
Today, MBMom is sending Sarah a TON of positive energy, wishing her and her family continuous good health from this point forward and huge success with her business!  Wow, she's right!  Somehow that made ME feel great!
In that case, I want to send all of my readers some positive energy as well…by sharing the FREE download links for EnergyEcho!  
App Store:
https://itunes.apple.com/us/app/energyecho/id717653451?mt=8&uo=4
Google Play:
https://play.google.com/store/apps/details?id=com.energy.echo
---
Learn more about EnergyEcho HERE and start sharing your own positive energy today!  There's plenty to go around.