MOMpreneur: n. defined as a female business owner who is actively balancing the role of mom and the role of entrepreneur.
Welcome to our latest installment of MOMpreneur Monday, highlighting businesses and brands that were founded by female entrepreneurs and fellow mommas!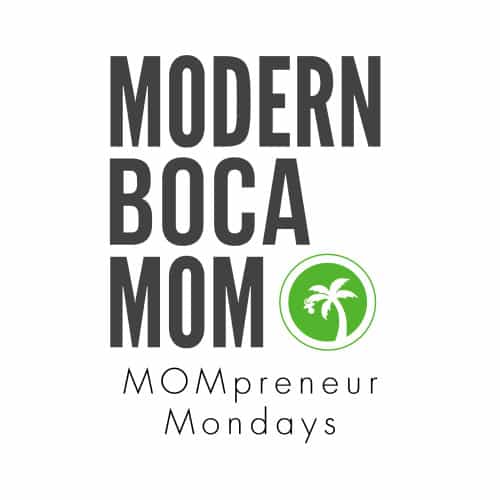 ---
Today's featured Modern Boca MOMpreneur is Michelle Sherman, Owner of I Heard You Can Draw: Private Art Classes Boca Raton and South Florida.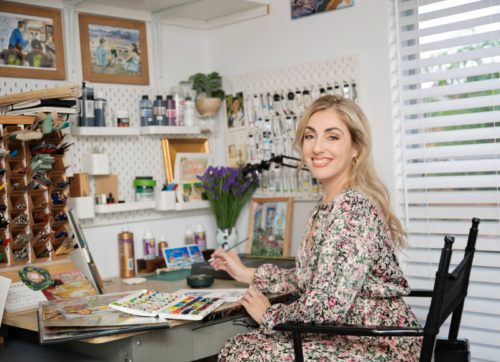 Tell us a little about your background and how you started I Heard You Can Draw…
Hello! I'm Michelle Sherman, an artist, mom of two kids, wife, certified K-12 art teacher and the author / illustrator of I Heard You Can Draw: A Story for Class Artists Everywhere. I've always loved teaching. When I was a young child, I would create lessons for the kids in my neighborhood (here in Boca – I'm a native)! Even though it seems obvious to me now, I didn't realize that I wanted to be a teacher until grad school when I majored in Art Education. I've been teaching visual art full time ever since. 
"As a mom, I now have less downtime than ever, but I've learned how to use that time more efficiently than I did before I had kids. This has allowed me to launch my new side business, even with all of my other responsibilities."
There have been parents asking me to teach private art classes Boca Raton and South Florida since I was in high school, which I have done occasionally. I have a strong background in drawing and painting which are important skills for anyone who is interested in applying to art school. Recently, a mom friend asked me to do an art lesson for her daughter's birthday party. Although I've never done an art class at a party, I thought I would give it a try and I thoroughly enjoyed it! I realized that it was something I wanted to offer to other parents.
Now I have a business, I Heard You Can Draw! LLC, where I offer art lessons online and for parties on weekends. Starting this business feels like a very natural extension of what I have been doing for most of my life!
What's unique about I Heard You Can Draw: Private Art Classes Boca Raton and South Florida?
Each art lesson is designed to teach a specific skill, whether it is how to shade, how to paint with watercolors or acrylics, or how to draw from observation. They are designed with the more serious art student in mind over a series of classes. I believe that art lessons should have a specific technical goal while leaving plenty of room for creativity.
For art parties, kids will learn our (very catchy) theme song which is entertaining, but also educational – it reviews the Elements of Art. Party goers will also create a work of art to take home that day. (Don't worry about your cars; I have boxes for wet paintings!)
Parents will have the option to purchase signed copies of the I Heard You Can Draw book as special party favors. They are packaged in a bag with a pencil, eraser and sharpener (the same materials that the main character uses in the book).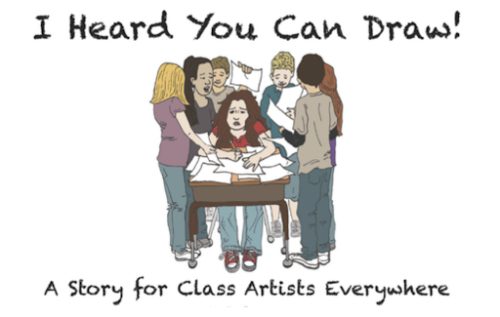 What exciting things are coming up for I Heard You Can Draw: Art Classes Boca Raton and South Florida?
I am working on expanding I Heard You Can Draw! LLC into a brand that includes a YouTube channel with art lessons and teaching resources. I'm also planning on writing a second book and to create a series. Keep in touch by following along on my YouTube channel and social media for updates!
Subscribe: YouTube Channel
What do you love about working and living in South Florida?
This is my home. I grew up here and most of my family still lives here. It's funny because after high school I couldn't wait to leave. But after living through a winter season, I couldn't wait to return to South Florida! Now I can't imagine living anywhere else and I'm lucky that I can raise my kids here in paradise. 
---
Connect with I Heard You Can Draw: