Are you getting a house in Boca? Have you got a mortgage broker and are in the final stages of buying your new house? Or are you only just starting the process? Wherever you are in the process, you'll probably need to sell your current home. Did you know that when a home is put on the market, the most amount of activity and interest it will have is within the first 30 days?
Well, duh.
Obviously a property that's new to the market will get more attention than something that's already been seen by interested buyers. That statement may seem like common sense. However, did you also know that many homeowners will attempt to "hold out" for a better one?
So, as a seller, how do you determine if an offer is right for you?
Any offers that come in during that first 30-day time frame are worth examining. They will tell you (a) What kind of buyers are likely to be attracted to your property (cash investors? FHA/VA loans? Conventional loans?) and (b) How you're priced.
Even if you don't take the offer, consider it carefully. What terms are they offering? Is there a financing contingency? Do they need to sell their current home in order to buy this one? What if you as the owner don't need or want to move just yet? Can they offer a 6 month closing? Or what if you need to move right away? Can they offer a 2 week closing?
In fact, when sellers dismiss what they feel is a 'lowball offer' early on, it generally ends up costing them more in the long run. As the property sits on the market, the perceived value to buyers getting a house in Boca depreciates. One could liken it to this season's clothes vs. last season's. If it's been available long enough, someone's going to be looking for a deal. Whereas if something's attractive, fresh to the market and priced right, it's going to sell.
Selling your property is such a big decision and not one to be taken lightly, but it's understandable if you want to sell your home as fast as you can. A friend of mine from the UK is using flyinghomes.co.uk as they have promised to buy her property in under 7 days. Acting quickly is everything in the fast paced world of property no matter where in the world you are.
Ultimately, even though buyers getting a house in Boca and sellers are on opposite sides of the table, they both want the same thing: To get the deal DONE.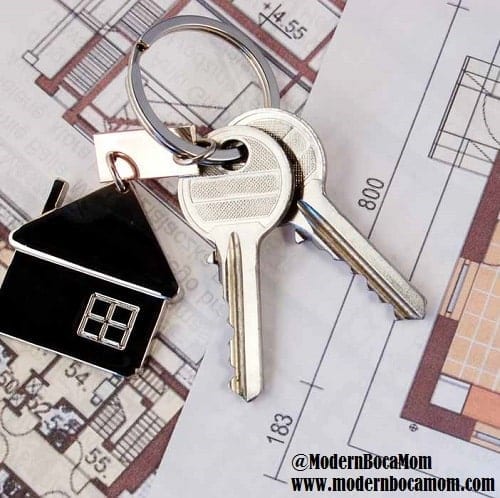 There are 5 main points that are covered in a typical offer for getting a house in Boca:
The Price – How much the property is being sold for
Closing Date – When the property will change hands
Inspection Period–

This language outlines how long the buyers have to hire a home inspector to inspect the property. During this time-frame, the buyers still are able to cancel the contract, (usually with no penalty). It is possible to waive the inspection contingency and opt not to inspect, but it is not generally recommended.
Financing– This will state how the property is to be purchased– if it is going to be a cash transaction or if the buyers need to obtain a loan. This will also outline whether or not the contract is contingent on the ability of the buyers to secure financing for getting a house in Boca.
Additional Terms– This is where parties explicitly detail furnishings or fixtures that will or will not stay with the property, any credits to buyer or seller, or any additional terms of the transaction.
Inspections and financing are the two elements typically put in as contingencies. An offer with an "inspection contingency" means that the buyer has the right to inspect the property, and they have the right to cancel the transaction as long as it's within the inspection period.
A "financing contingency" means that the deal will only proceed if the buyer is able to obtain financing. If the buyer cannot obtain financing, the contract will be canceled. This is typically with no penalty to the buyer getting a house in Boca, unless otherwise stated. This is why it's important for buyers to check their credit and handle any collections before pursuing a house.
So, with those things said…How do you MAKE a strong offer?
DO come in at a fair price. Do your homework and research the comps. Look at how long the home has been on the market, what upgrades have been done and what comparable homes have sold for in the past 3 months. Then, look at your finances to see what you can realistically afford. (Realtor Tip: Give yourself $10,000- $25,000 of breathing room in case of a counteroffer.)
DO be flexible on the closing date. Even if your offer comes in at a slightly lower number, there may be a unique situation that controls when they need to be out. In my experience, sellers either want out ASAP or they need a little bit of extra lead time to buy another property, for example.
DON'T shoot yourself in the foot. There's a strong offer, and then there's a stupid offer. Waiving your right to inspect in order to make your offer most appealing may seem like a surefire way to get the property. But, you could be buying a home riddled with issues and will have no way of knowing.
DON'T sweat the small stuff. Letting a deal fall apart because a buyer and seller can't come to terms over patio furniture or a washer/dryer may sound silly, but I've seen it happen! Keep the big picture in mind. Remember that sometimes you have to give a little to gain a whole lot (like your new home)!
---
Margaret Schaffer, aka Modern Boca Design Mom, is the founder of the company ReStyle Home. She's also a wife and mom of three little ones living, working and playing in beautiful Boca Raton!