Healthy food shopping is about to get a lot easier for West Boca residents and beyond this spring! Sprouts Farmers Market, one of the fastest-growing retailers in the country, announced it will soon open a brand new store in our area, Sprouts Boca Raton, to expand local access to fresh and healthy foods.
Located at 9831 Glades Rd. in West Boca (in the Best Buy Plaza off of SR-441), Sprouts Boca Raton will open on Friday, April 7 (2023) at 7 a.m. Details about the grand opening celebration will be announced in the near future!
We can't wait and will update this blog post as soon as we know more about it!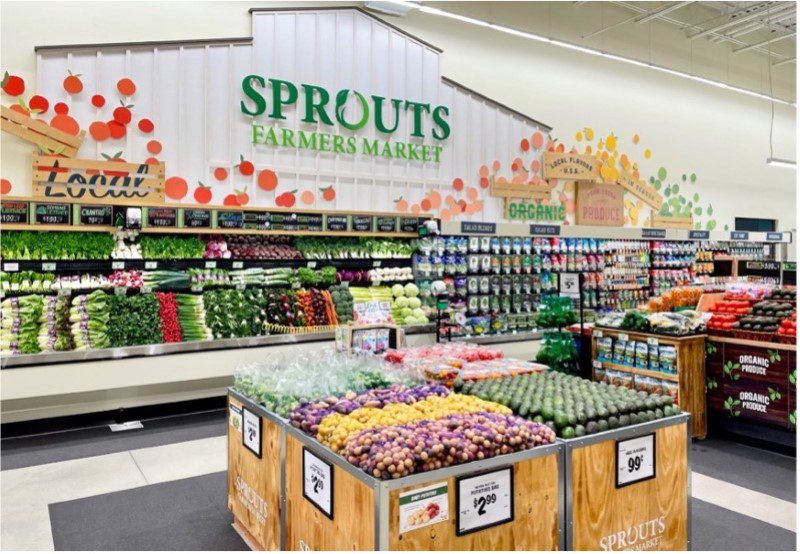 About Sprouts Boca Raton
The healthy grocer's new South Florida location is bringing approximately 100 full- and part-time career opportunities to the area. Sprouts Boca Raton will welcome shoppers with a farmer's market experience and open layout featuring fresh produce at the center of the store. Innovative, seasonal and attribute-driven products such as organic, plant-based, keto, paleo and more offer a treasure hunt shopping experience amid Sprouts' healthy assortment. This will be such a great addition to the area!
---
About Sprouts Farmers Market, Inc.
True to its farm-stand heritage, Sprouts offers a unique grocery experience featuring an open layout with fresh produce at the heart of the store. Sprouts inspires wellness naturally with a carefully curated assortment of better-for-you products paired with purpose-driven people. The healthy grocer continues to bring the latest in wholesome, innovative products made with lifestyle-friendly ingredients such as organic, plant-based and gluten-free. Headquartered in Phoenix, Arizona and one of the largest and fastest growing specialty retailers of fresh, natural and organic food in the United States, Sprouts employs approximately 31,000 team members and operates approximately 380 stores in 23 states nationwide. Sprouts celebrated its 20th anniversary in 2022.
To learn more about Sprouts, and the good it brings communities, visit about.sprouts.com.