They're back! This season's foodie events in Boca Raton are shaping up to be some of the most popular of 2023! We're excited to share the details on upcoming South Florida chef staple, Boca Bacchanal.  #modernbocadad and I hardly ever miss it and we're ready to EAT…and drink for a cause!
"Boca Bacchanal iis a festive weekend that celebrates and enhances the appreciation of wine and food, while bringing together world class chefs and vintners, offering their finest specialties, while providing the entire community with a delightful and tasty opportunity to support the heritage education programs of The Schmidt Boca Raton History Museum and the Boca Raton Historical Society," says Mary Csar, Executive Director.
Foodie Events in Boca Raton: Boca Bacchanal 2023
Boca Bacchanal 2023 is ready for another great year of events! Held across several events on April 29 & 30, 2023 and the Grand Tasting at the legendary The Addison, this popular and beloved food and wine festival will bring together world class chefs from all over the United States. Not to mention distinguished vintners from all over the world! All will offer attendees the opportunity to enjoy scrumptious food and refreshing libations, while supporting an extremely worthy cause: The Boca Raton Historical Society.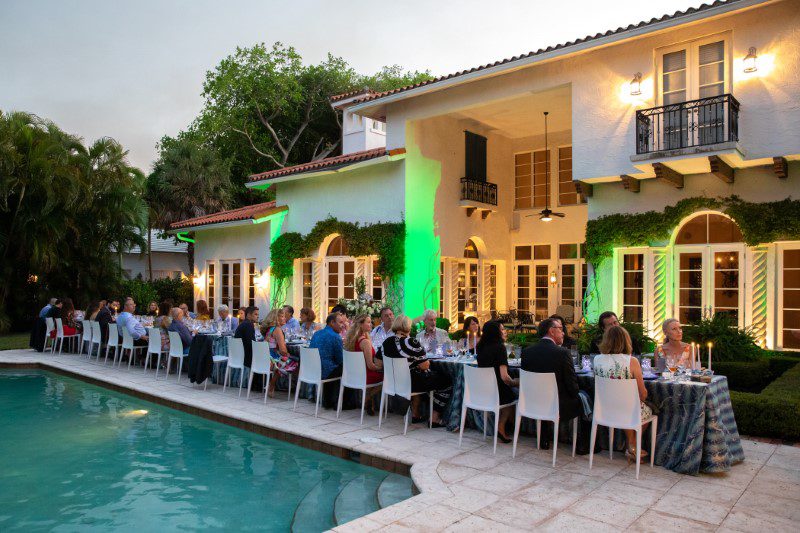 Held in beautiful private homes, historical locations, or other premier locations throughout Boca Raton. Attendees will enjoy one of four simultaneous evenings that will pair the talents of internationally acclaimed vintners complimented by 5-course dinners prepared by renowned chefs. Truly an intimate evening to remember.
Ticket: $350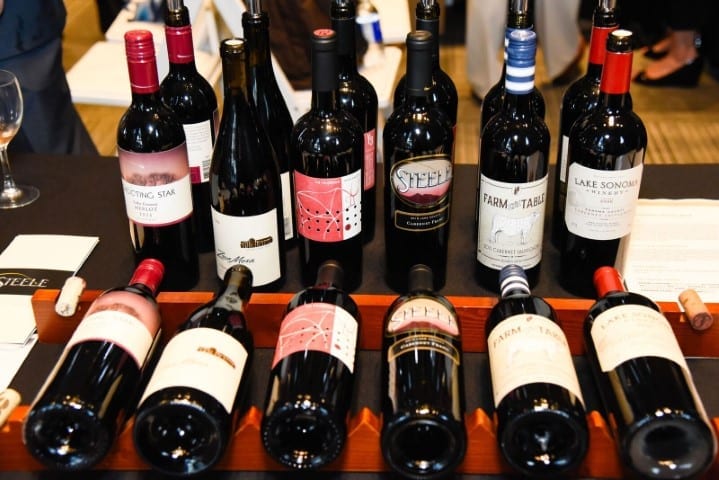 At Boca Raton's premier wine and food event, prized vintners and distillers—including Silver Oak & Twomey Cellars, ZD Winery, Domain Carneros, Taittinger, and The Macallan Scotch—will offer tasting selections of their wines, champagnes and whiskey, as well as wine seminars.
Attendees will also enjoy generous samplings of signature dishes by celebrated local chefs. There will also be a silent auction of wine, dining, travel, and lifestyle packages. This year's Boca Bacchanal Grand Tasting will be held at The Addison, the exquisite and historic venue designed by Addison Mizner that is considered one of the most important pieces of architecture in South Florida.
Grand Tasting Ticket: $125; Grand Tasting Ticket + Seminar: $150
For additional information or to purchase tickets, please go to www.bocabacchanal.com. They will go fast! Don't miss out.
---
Since its inception in 2003, Boca Bacchanal has supported the Boca Raton Historical Society & Museum. 100% of the proceeds, from this wonderful food and wine festival, will fund innovative and diverse heritage education programs for residents, students, and visitors with impactful experiences in historic locations.
---
Partner: This foodie events in Boca post was created in partnership with the Boca Raton Historical Society. All opinions expressed in this blog post are my own and not influenced in any way by the sponsor.  Any statistic, quote or other representation about a product or service should be verified with provider. Please refer to this site's Disclosure for more information. I was offered complimentary event tickets for this event, but all opinions are mine.