MOMpreneur: n. defined as a female business owner who is actively balancing the role of mom and the role of entrepreneur.
Welcome to our latest installment of MOMpreneur Monday, highlighting businesses and brands that were founded by female entrepreneurs and fellow Mommas!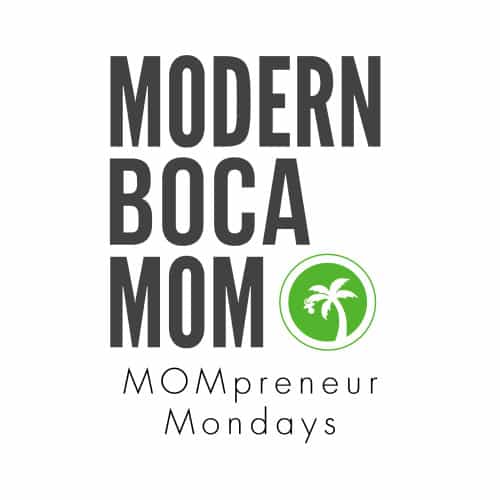 ---
Today's featured Modern Boca MOMpreneur is Seraphita Lavelanet-Castillo, Owner of local babysitting and nanny service, SeekingSitters South Palm Beach County.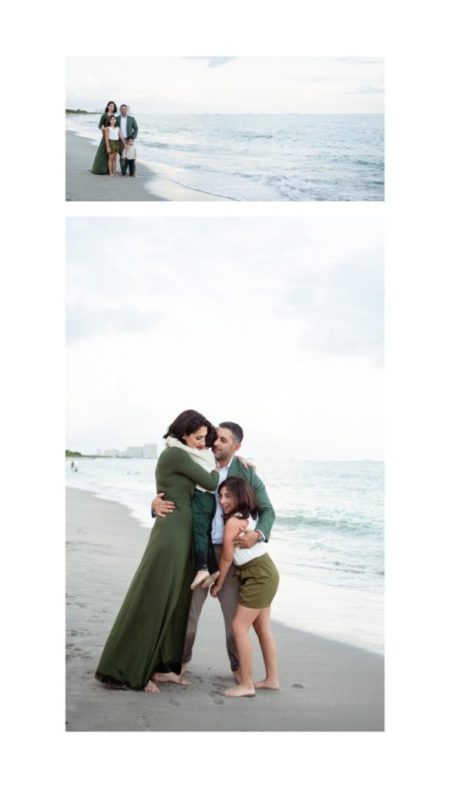 Tell us a little about your background and how you started your company…
Hi! I'm Seraphita! I am a South Florida local and moved to Texas where I met my husband in college. I've always had a love for kids and always knew I wanted children of my own one day. I worked for SeekingSitters as a certified sitter for two sister locations in the Dallas area when I was in college and even after I had my daughter. I loved the flexibility of the work, the impact I could make on families and the security knowing that the family I'd be working for had also been background checked (just as I had).
My husband and I have two beautiful children now and they mean the world to us. With so much uncertainty in the world nowadays and the lack of trust we feel we can have with each other, I want to be a bright spot and a safe haven for people. I think we all could use some peace of mind.
We relocated to Boca Raton almost 2 years ago and suddenly, we had no support system. In Dallas, we had all four grandparents living relatively close and suddenly we had no one we could trust to watch our kids. We'd literally wait for them to visit to go out on dates! I kept thinking to myself, "Why isn't there a SeekingSitters here with so many families moving here?" So, I decided to start one.

What's unique about your business?
The whole SeekingSitters business model began because the CEO of the company couldn't find good sitters who she could trust. That really resonates down the line through the various locations. I take this business very seriously. Trust and peace of mind are everything when it comes to anyone being around your children. At SeekingSitters South Palm Beach County, a real person background checks each sitter AND family. A real person checks references. A real person conducts each interview.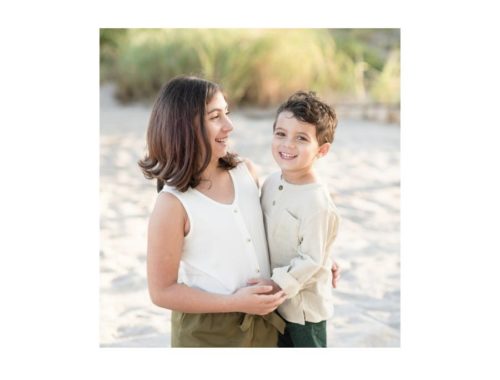 Why should Modern Boca Mom readers use your sitters and nannies?
I really believe that you won't find the heartfelt service and care that you'll find through SeekingSitters South Palm Beach County anywhere else. My personal barometer is if I wouldn't let the person I'm speaking to watch my own children, I'm not hiring them to watch yours. I'm a mom with high standards and I want to take the work out of finding a great sitter or nanny for you.
What exciting things are coming up for SeekingSitters South Palm Beach County?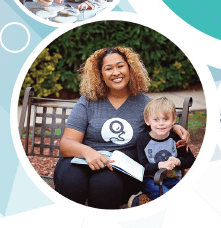 We are growing! We are growing our team and we want to get to know families in our community! Our long-term goal is to serve Ft. Lauderdale all the way up to West Palm Beach!
What do you love about working and living in South Florida?
I was raised here, so this is home. I originally grew up in Miami and have come to really love Boca Raton. Boca feels homey while still having an atmosphere of activity. It's perfect for raising kids and there's always something new to see and try. I've met so many wonderful people in our short time here and I can't wait to meet more!
---
Connect with SeekingSitters South Palm Beach County: