In a post-COVID world, I've realized a few things:
My germaphobe status is here to stay.
My family's health will always top my list
Having a relationship with our family's doctors is one of the things I'm most grateful for!
Since 2013, the family-owned & operated Boca VIPediatrics has been providing Boca parents and their children something no other pediatric smart office currently offers…many somethings, in fact.
Whether it's a house call for urgent after-hours care, texting/calling/emailing your pediatrician directly on their cell phone 24/7, no wait times at the office, or a virtual visit via video call. These services help parents save valuable time, allowing them them to avoid having to go to the doctor's office for every little thing. They also help save money by eliminating panicked urgent care or E.R. visits. And then there's the whole 'priceless' factor about saving a mama's sanity!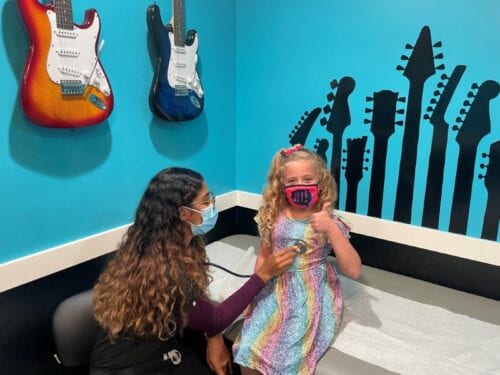 So how does VIPediatrics work? And is all the hype true? 
Yep…having a pediatrician-in-your pocket is quite literally a lifesaver.
I noticed Boca VIPediatrics developing a cult-like following with savvy new parents in Boca Raton (and our surrounding cities) who valued personalized care, convenience, time, and an "old-fashioned relationship" with their pediatrician. Boca VIPediatrics operates on a membership model with an extremely limited number of patients. In order to be on call 24/7 and provide all of the amenities I listed above, they have to cap their practice. This helps avoid the (sadly) all-too-familiar assembly line approach to pediatric care. Essentially, they take on a very small number of children in each age category to make sure they are providing the best possible care to their VIPs (Very Important Patients!).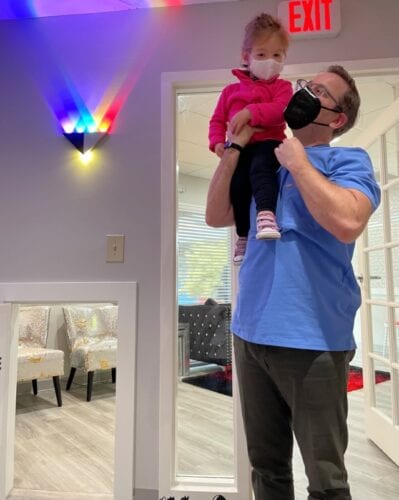 "While I wish we could take care of everyone, it's important that our practice maintains a small, personalized feel so I can truly make myself available to all my patients 24/7 and guarantee no wait times," explained Chad Rudnick, M.D., founder of Boca VIPediatrics.
With Boca Raton now becoming a booming city for babies and families, word started circulating that this "pediatric smart office" was changing the game for pediatric care. There wasn't a preschool, mommy & me class, or breastfeeding support group that wasn't buzzing about the amazing game-changer for busy parents, Boca VIPediatrics.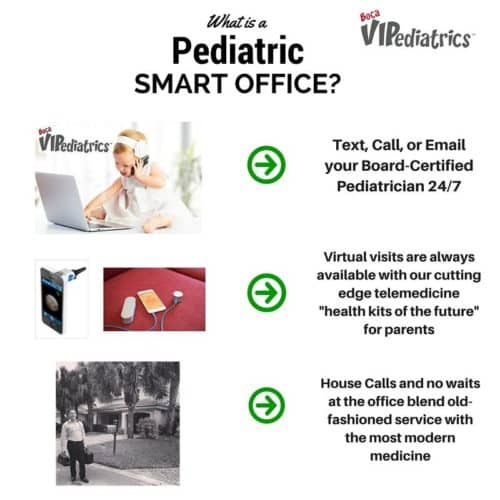 You may have heard…spots fill up QUICK. So here's the lowdown on how to snag a spot: 
Step 1: Call Boca VIPediatrics (561-923-9635) or fill out their online contact form HERE. You'll speak with a friendly member of the family owned & operated pediatric smart office, and they'll give you all the details, membership highlights and amenities for joining as a VIP family.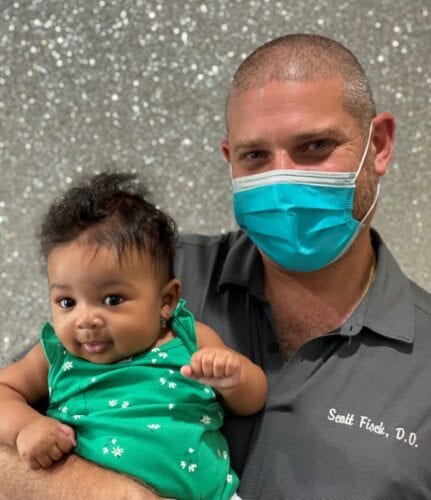 Step 2: Schedule a virtual "Meet-the-Doc" visit. This is when you'll do a zoom meeting with the Pediatrician to go over your child's health history and learn more about the practice. (Dr. Rudnick, Dr. Fisch, & Dr. Alex are all pretty amazing!)
Step 3: Sign up for a membership and breathe a sigh of relief that your child's healthcare is now on a whole other level. It is seriously the best decision you can make as a parent!
The process of joining Boca VIPediatrics is similar to joining a health club. You'll pay a monthly membership fee (equivalent to a Starbucks latte each day) for 24/7 access to the doctor's cell, no wait times, house calls and private, un-rushed office visits (FYI- there are also no co-pays at the office, everything is included in your membership). They work with your insurance a little differently. Instead of billing your insurance company for visits to the office, they let you collect the reimbursement directly. This helps to offset the annual membership cost. Your child's insurance is still used for all prescriptions, labs, imaging, and referrals to specialists.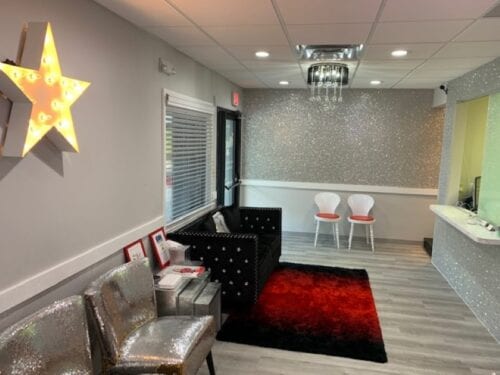 And remember, you don't have to visit their pediatric smart office for EVERY. LITTLE. THING. And when you do need something, their office is on top of every single request. With a concierge staff, they know every family and every child by name. When it comes to your child's healthcare, ultra personalized is the way to go so nothing fall through the cracks.
Spots are extremely limited and will fill up soon at Boca Raton's pediatric smart office. For more information on how it all works, visit www.BocaVIPediatrics.com or call 561-923-9635. 

---
Sponsored: This pediatric smart office post was sponsored by Boca VIPediatrics. All opinions expressed in this blog post are my own and not influenced in any way by the sponsor.  Any statistic, quote or other representation about a product or service should be verified with provider. Please refer to this site's Disclosure for more information. I was compensated for this post, but all opinions are mine.