What a time to be alive! Gone are the days where you HAVE to see a healthcare provider in person if you aren't feeling well. It's all about the internet in 2020. Granted, we're currently living through an unprecedented time. But, I'm so happy that telehealth services are finally the wave of the…present! And now, with public health officials advising families to stay home as much as possible to limit the spread of COVID-19, we're excited to announce the launch of MD Now virtual visits in Boca! And we also have some BREAKING NEWS regarding COVID-19 testing and antibody testing to see if you have been exposed to or contracted SARS-CoV-2 or the coronavirus and may have developed antibodies. These are of course all available at select MD Now locations…
I got tested recently and it turns out that I am…NEGATIVE for antibodies. Not sure how I feel about it yet, but glad to know my safety efforts have been paying off. Because it turns out the CDC has estimated asymptomatic transmission could be as high as 25%!
The test was easy–a simple blood draw (I even brought my daughter with me) and I had the results in less than 72 hours. More details about both tests are below.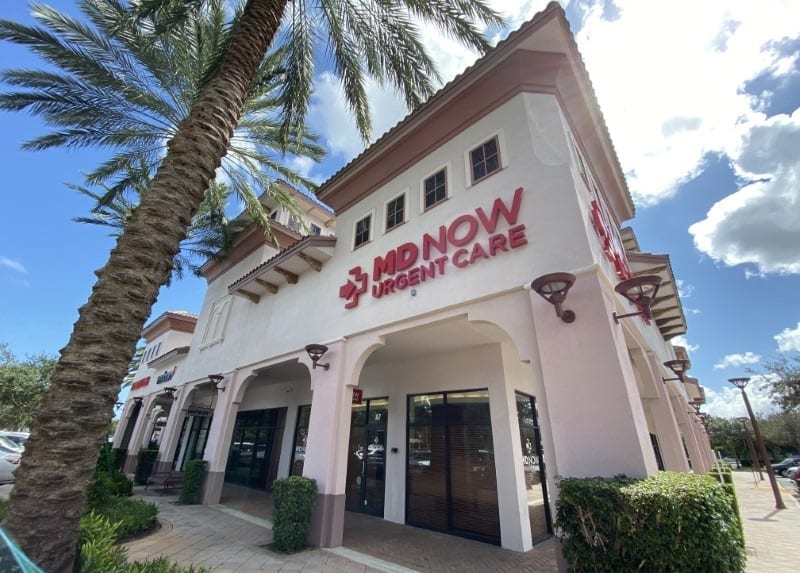 COVID-19 Testing at Select MD Now Locations
As of 4/13/20, testing will be held at the South Margate, North Boca, East Boynton Beach and South Dixie locations of MD Now.
Patients

must

call one of the designated clinics to schedule an appointment.
Testing will be Monday – Friday by appointment only.
MD Now will only be testing people who have mild symptoms (dry cough, shortness of breath or fever) or healthcare or front line workers who may be asymptomatic.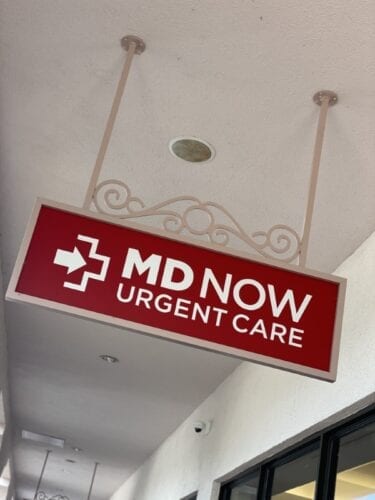 COVID-19 Antibody Testing at Select MD Now Locations
The antibody test offered at MD Now can find out if you have been exposed to or contracted SARS-CoV-2 or the coronavirus and may have developed antibodies.
The medical assistant/phlebotomist will collect a blood sample through venipuncture.
Your IgG antibody status may help you be able to resume work and other daily activities down the road.
Results are usually available within 72 hours (I personally received mine within 48 hours)
FYI- they are testing all ages, but it's recommended that you discuss it with your pediatrician prior to doing it.
Now let's get back to virtual…
With MD Now virtual visits in Boca, their physician-led team can assess your symptoms wherever you happen to be. They can take care of a wide range of health concerns without requiring a visit to one of their South Florida clinics. They can diagnose and treat colds, stomachaches, allergies, sinus infections and more all through video chat.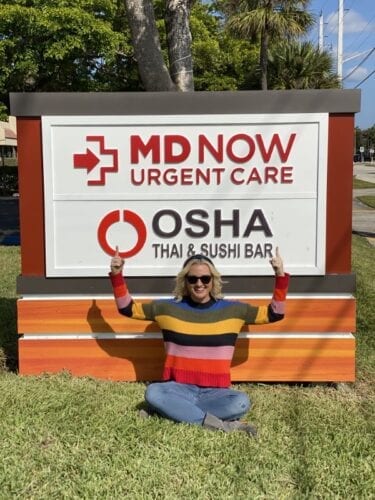 If you're 18 and older in Florida and interested in trying a virtual visit at a special introductory, self-pay rate, MD Now Urgent Care is currently offering them for just $59*. This is instead of the usual $99 rate. They will even refund your virtual fee if your provider decides you need to be seen in-person! You must visit within 48 hours.

All you need to get started is your credit card and government issued ID.
MD Now virtual visits in Boca and throughout South Florida are available anytime from 8:00 a.m. to 8:00 p.m., 7 days a week, with no appointment necessary. It's truly nice to know that parents like me have a virtual lifeline during such a stressful time.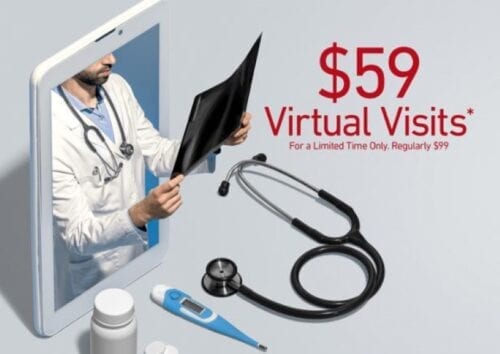 ---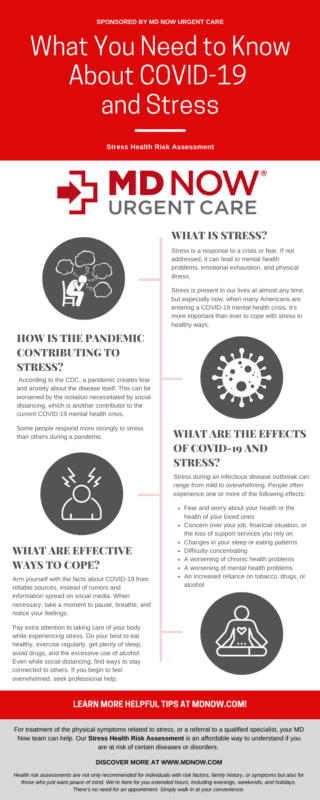 Sponsored: This post was sponsored by MD Now. All opinions expressed in this blog post are my own and not influenced in any way by the sponsor. Any statistic, quote or other representation about a product or service should be verified with provider and please refer to this site's Disclosure for more information. I have been compensated, but that does not impact my views or opinions.