From The Addison to the Boca Resort, this season's foodie events in Boca Raton are shaping up to be some of the most popular of 2020! We're excited to share the details on upcoming culinary festival, Flavors 2020 as well as South Florida chef staple, Boca Bacchanal. Needless to say, #modernbocadad and I never miss either and we're ready to EAT…and drink for a cause.
Foodie Events in Boca Raton: Flavors 2020
The Junior League of Boca Raton will hold Flavors 2020, one of South Florida's top culinary events on Thursday, February 6th at The Addison. The event will have two entry times: 6:00 p.m. for VIP ticket holders and 6:30 p.m. for general admission.
In addition to entertainment and an open bar, 30 South Florida restaurants including The list of participating restaurants include The Addison, Kapow, Lemongrass, Ramen Lab Eatery, Harvest Seasonal Grill, M.E.A.T Eatery, Loch Bar, Rebel House, Just Salad, Bolay, Benihana's, Burton's, Lionfish, The Melting Pot, Crazy Uncle Mike's, Raw Juce, Two Fat Cookies (VIP), Gourmet Phile, Poke Jay and Touch of Spain will provide savory tastings!
NEW this year, guests will also vote on their favorite dish by the participating restaurants and the winner will be crowned the "JLBR Flavor." We can't wait!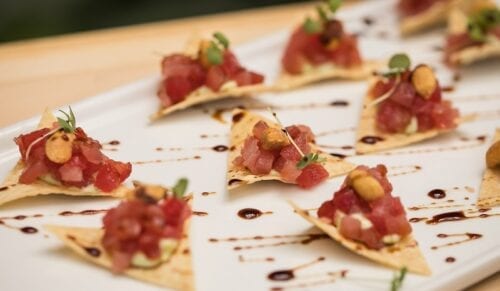 General admission tickets are $100 and include admission at 6:30 p.m. and an open bar. VIP admission tickets are $165 and include early admission at 6 p.m., a swag bag, and a designated VIP Lounge area with a private open bar and private restrooms.
To purchase tickets, please contact the JLBR office at 561-620-2553 or visit www.JLBR.org.
---
Foodie Events in Boca Raton: Boca Bacchanal 2020
Boca Bacchanal 2020 is celebrating 18 in a big way! Held across four events on January 21, February 20, March 6, and March 7, 2020 at the legendary Boca Raton Resort & Club, this popular and beloved food and wine festival will bring together world class chefs from all over the United States. Not to mention distinguished vintners from all over the world! All will offer attendees the opportunity to enjoy scrumptious food and refreshing libations, while supporting an extremely worthy cause: The Boca Raton Historical Society.
Bacchus Beckons at Bloomingdale's- January 21
The Boca Bacchanal kick-off event will feature yummy appetizers, courtesy of Sandy James Fine Food & Productions, and fine wines from the presenting vintners at this informal get-together. The Vintner Dinner chef and vintner pairings, and hosts, will also be announced.
This event will be held on the second floor, of Bloomingdale's, at Town Center at Boca Raton. Complimentary parking will be available in the garage and in the parking lot. $75, per person.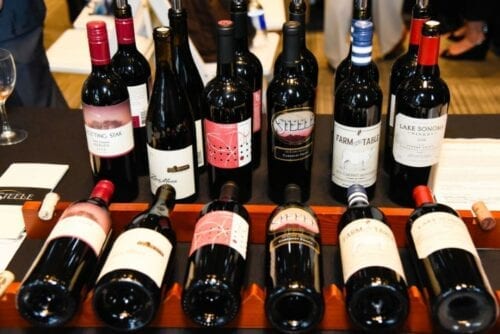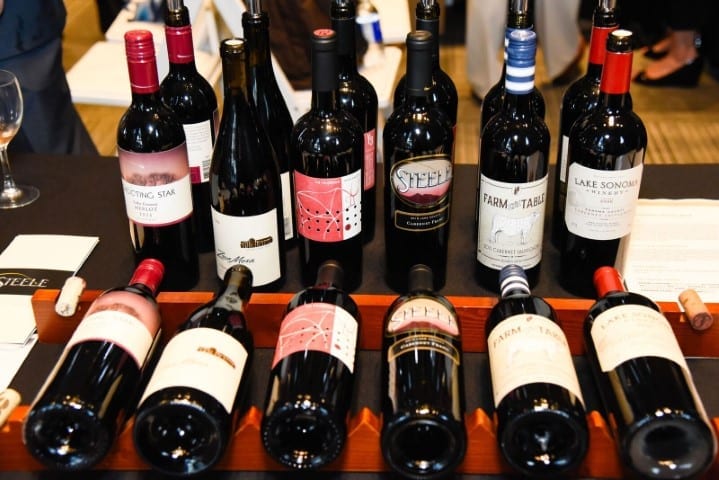 Bubbles & Burgers at Boca Resort Beach Club- February 20
Hosted by ALINA Residences, guests will have the opportunity to enjoy an array of scrumptious gourmet burgers, along with a terrific selection of Champagnes and wines, while enjoying panoramic views of the Atlantic Ocean. Complimentary valet parking will be available. $100, per person.
Vintner Dinners will be held at elegant private homes and historic venues from 7:00 p.m. – 11:00 p.m.  Guests will have the opportunity to feast on delectable five-course meals, created by gifted chefs working in tandem with acclaimed vintners, for the ultimate dinner party experience. $350, per person.
Featured vintners, for the five Vintner Dinners, are Katie Griesbeck from Cakebread Cellars in Sonoma, CA; Anthony Truchard of Truchard Vineyards in Napa, CA; Anita Correas of Montes Alpha in Santa Cruz, Chile; Tim Duncan of Silver Oak Cellars & Twomey Cellars in Napa, CA; and John Schultz of Flora Springs Winery & Vineyards in Napa, CA.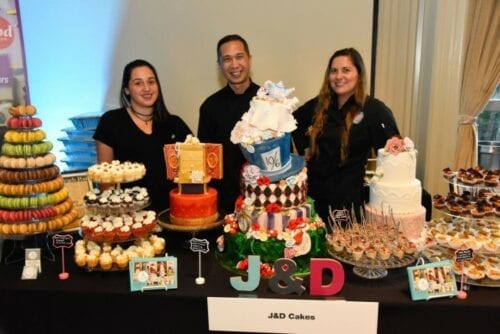 The Grand Tasting–the festive finale of the Boca Bacchanal! Guests will be able to enjoy a truly unique dinner-by-the-bite–from over 25 superb local restaurants–and sample tasting selections, from over 130 superb wines and Champagnes, from acclaimed wineries from all over the globe.
Guests will enjoy sampling delectable bites from many noteworthy area restaurants, including Benihana, the Boca Raton Resort & Club, Bolay, Bonefish Grill, Burtons Grill & Bar, Harvest Seasonal Grill & Wine Bar, J&D Cakes, Just Salad, Loch Bar, M.E.A.T.  Eatery & Tap Room, Morton's The Steakhouse, Potions in Motion, Raw Juice, Ruth's Chris Steak House, Sammi J's, The Capital Grille and The Melting Pot.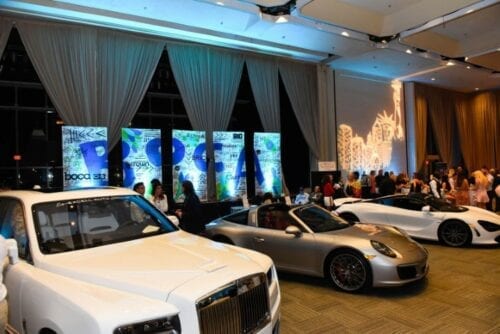 For additional information or to purchase tickets, please go to www.bocabacchanal.com or bocahistory.org. Guests may also purchase tickets by calling the BRHS&M, at 561.395.6766, Ext.101. Additionally, tickets may be purchased at the BRHS&M, at 71 North Federal Highway, in Boca Raton, Florida  33432.
---
Since its inception in 2003, the Boca Bacchanal has supported the Boca Raton Historical Society & Museum. 100 percent of the proceeds, from this wonderful food and wine festival, will fund innovative and diverse heritage education programs for residents, students, and visitors. These programs are now serving upwards of 1200 school children, each year, with impactful experiences in historic locations.
---
Partner: This post was created in partnership with Junior League of Boca Raton and the Boca Raton Historical Society. All opinions expressed in this blog post are my own and not influenced in any way by the sponsor.  Any statistic, quote or other representation about a product or service should be verified with provider. Please refer to this site's Disclosure for more information. I was given complimentary event tickets for this post, but all opinions are mine.