Exciting mysteries await visitors to the South Florida Science Center and Aquarium with their newest exhibit, Rainforest Adventure, opening May 4 and staying until September 4, 2019. We love visiting–this is a great museum with tons to do without being overwhelming!
In this NEW exhibit (for all ages), visitors are invited to experiment with physical and mental challenges as they descend through the four layers of rainforest. By the time visitors reach the forest floor, they are better equipped with an understanding of how humans impact this diverse yet fragile forest, and how they can make a difference.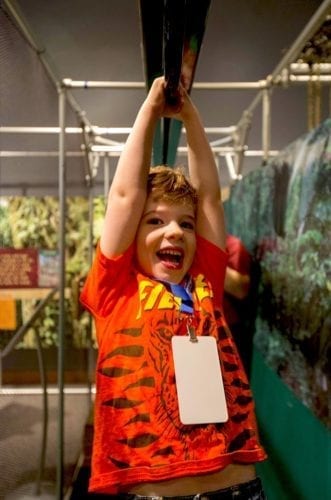 Guests will see diversity across the many layers of rainforest, investigate fragility and adaptability of flora and fauna, foster awareness of biodiversity, interconnectedness and sustainability, and learn what each of us can do to preserve this vital habitat.
Admission to Rainforest Adventure is included in ticket prices to the Science Center, which are $17.95 for adults, $13.95 for children ages 3-12 and $15.95 for seniors 60 and above. The exhibit is free for members and children younger than 3.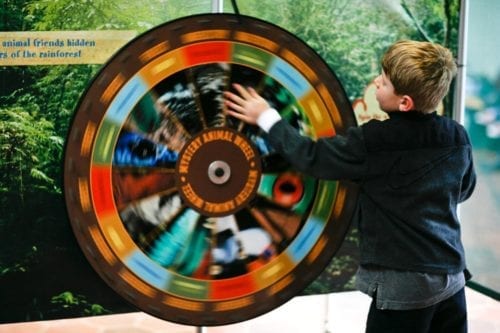 To further the mission of the South Florida Science Center and Aquarium's to "open every mind to science," the Center recently unveiled Journey Through the Human Brain, a $2,500,000, 2500 square feet comprehensive neuroscience exhibit. Developed in partnership with the FAU Brian Institute, the permanent exhibition is the most complex, technologically advance exhibit featuring the human brain. We even wrote about it in Boca magazine recently!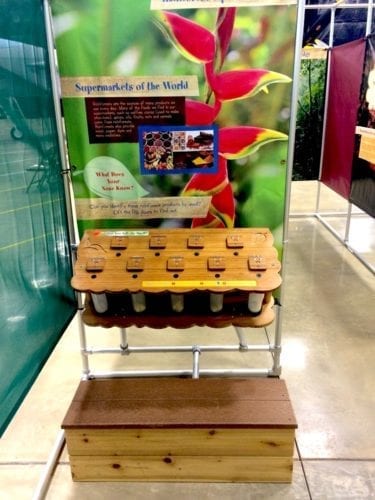 In addition to its fresh and saltwater aquarium and new backyard Science Trail, the South Florida Science Center features:
More than 100 hands-on educational exhibits
Digital planetarium
Conservation research station
Florida exhibit hall
Pre-K focused "Discovery Center"
Interactive Everglades exhibit
18-hole Conservation Course – an outdoor putting course with science-focused education stations.
For more information on the South Florida Science Center and Aquarium, visit www.sfsciencecenter.org or call 561-832-1988. Definitely make plans to visit this season!