So I had braces twice in my life. Once as a kid and once as a single adult woman living in New York City. It was glamorous, let me tell you…NOT. You don't need to know all the details, but I had Invisalign (or the generic equivalent) on my top teeth and metal/ceramic braces on the bottom. And in 2019, I'm now considered "old school" by Boca orthodontics treatment professionals. Go figure.
But that's okay by me! I like learning and honestly, I still have one tooth that bugs me. But after speaking to Dr. Marc Goldenberg of Goldenberg Orthodontics, I'm apparently not alone in my quest for perfect teeth. More and more adults are looking to improve their smiles!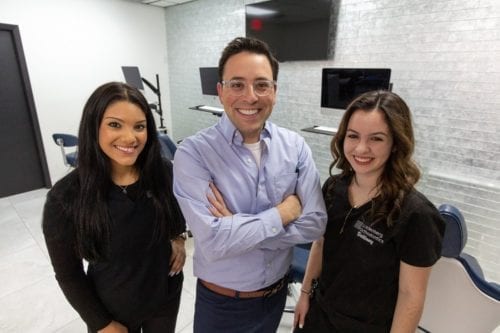 So in addition to your younger patients, you see a lot of adults seeking Boca orthodontics treatment these days?
Absolutely! I think that as technology has advanced, the barrier to undergoing a smile transformation has really been lowered. It used to be that you would have to go through the same braces you had as a kid to align your teeth. Now, there are really aesthetically pleasing choices, such as Invisalign and lingual (hidden) braces. These don't impact your self esteem and confidence in a negative way while you undergo the process of changing your smile.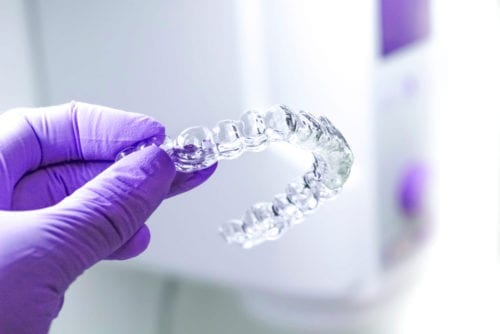 The first thing you'll notice is how easy it is to get a FREE smile exam in our office. You'll come in, take some photos. Then, instead of us taking the "old school" goop impressions, you'll receive a 3D Invisalign scan of your teeth on our 3D intraoral scanner.
Within 2 minutes, you'll be able to see your teeth on the big screen, from every angle. And within 30 minutes, you'll have all the information you need to make a decision about what path to take to make your smile more beautiful. We have all options and treatments available which gives you the ability to choose the one that fits your lifestyle the best.
What should an ideal Boca orthodontics treatment experience include?
There are two things in the tech world you definitely want to look out for. The office you go to should definitely have a 3D intraoral scanner. While it will certainly make your appointment more comfortable, more importantly it is much more accurate than the old impressions we used to take. The better we can record your bite, the better your aligners will fit your teeth.
You also want to go to an office that can offer different treatment methods. This is important so you pick the option that's best for you; not just something that the doctor happens to offer.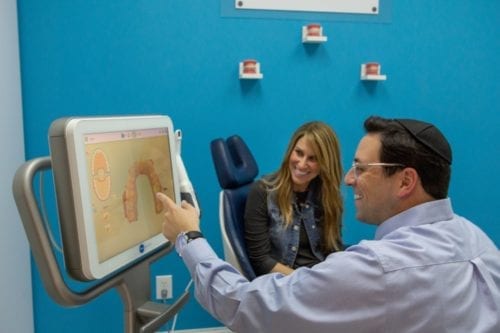 Why would you advise against something like Smile Direct Club?
Unfortunately, with the increase in advertising for Smile Direct Club (SDC), unknowing patients can be misled to think that this is an alternative to diagnosis and treatment planning with a specialist. Without a doctor's supervision, many detrimental things can happen to your teeth. These can include bone loss, gingival recession, and as I've seen personally in my practice with some SDC patients, tooth loss. There's a reason why orthodontists spend over 5,000 hours in residency being trained how to move teeth properly and create beautiful smiles.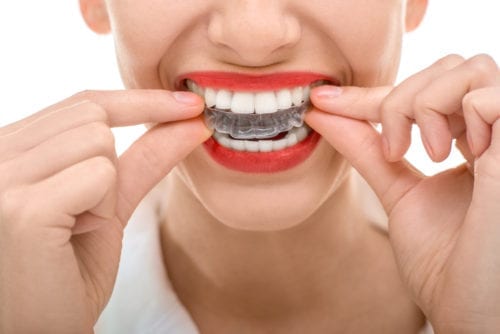 What if some parents out there don't think they have the time for Boca orthodontics treatment? Don't appointments take a lot of time?
The best part about the newer treatment options is we usually space appointments about 10-12 weeks apart. This allows you to not miss work, soccer or ballet practice. Also with our Sunday hours, its easier than ever to get an appointment for a FREE consultation.
This is such great information! If you decide to pay Dr. Goldenberg a visit in June (2019), any patient who mentions MODERNBOCAMOM will receive Apple AirPods when they start treatment. Ahhhhh so exciting!