I love spring! But a lot of the time, spring in Florida is like an early summer. I guess this depends on where you live in state (and if you are always here, or have a second home up North). But for most of us, spring is just the beginning of summer…at least in my opinion. It's not bad, though! I will take warm weather anytime over Florida's winter's chill. Spring is the perfect time to take advantage of all that Florida has to offer and it's also a great time to start on some home projects.
Here are my favorite South Florida home projects for spring: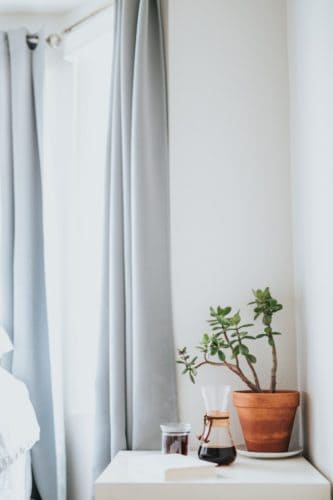 Updated Landscaping
If you're like me, then you definitely have some landscaping work to do to your home. There are so many reasons why you should concentrate on your landscaping! For starters, it really will raise the value of your home. So many people judge a house by its landscaping! Garden Smith Tampa says:
"Some of the economic reasons to start landscaping your home include increasing the value of your home, making your home look more appealing and beautiful to prospective buyers who are interested in your home, reducing the time it takes your property to sell on the market, and reducing the cooling and heating costs. If it were just for the economic reasons, landscaping would be a great idea."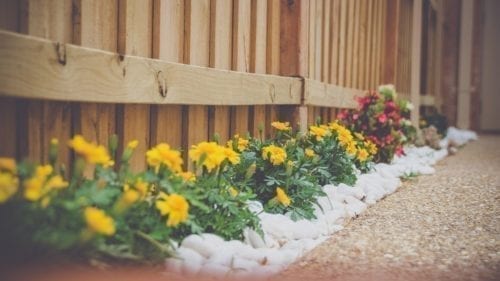 Let's look at some other reasons for landscaping your home…
Some health reasons for landscaping your home include:
Creating a healthier home environment and outdoor area to play in for your children.

Filtering pollutants and having cleaner air is better for the whole family.

A good landscape will help you decrease your stress level!

A really expertly crafted landscape can offer privacy.
Some environmental reasons for landscaping include:
Controlling erosion.

Controlling temperature extremes.

Reducing soil degradation and evaporation.

Reducing storm water runoff that prevents local flooding.
Keep in mind that you can't expect these kinds of results just by adding a few plants and trees. You should plan to hire an experienced landscape designer with a background in environmental landscaping.
Some social reasons for landscaping include:
Reducing heat and noise.

Creating a sense of privacy by your home.

Creating an appealing environment for relaxing and entertaining

Enhancing the livability and quality of life in a dense living environment and neighborhood.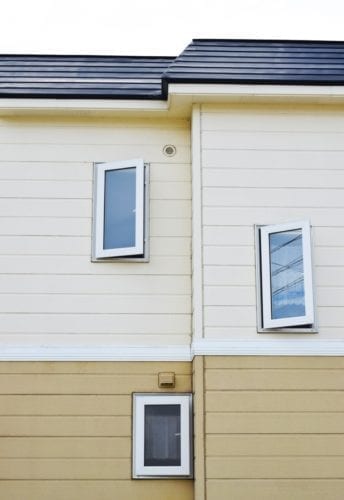 Exterior Painting
This is another huge one for re-sale value! I'm not sure about you, but I hate to look at a home that has chipping paint. Even worse, I would not want to buy one with chipping paint or damaged siding. People will be out and about more in the spring, so it's a great time to give your home a refresh and get your neighbors talking about how much they love the improvement! Depending on your home size, painting is not too insanely expensive. For an average sized home, prices are normally right around $3,000 to $4,000. But, it is definitely an investment that will last.
Kitchen Backsplash
To save yourself hard work, tons of time, and a lot of money, I want to give you an out-of-the-box idea: use Faux Brickwork for your kitchen backsplash! Located in Clearwater, FL, Faux Brickwork is the leader in the supply of faux brickwork in commercial and residential markets. They provide exceptionally authentic looking brickwork for luxury homes, bars, night clubs, restaurants, offices, retailers, and more.
The great thing about Faux Brickwork is the fact that you have the ability to add the luxurious and timeless look and feel of brick into your home, without the need for expensive and timely building work, as I mentioned above. The high-quality panels are made from plaster, which makes it look so authentic. But, it's also extremely lightweight in order to make installation quick and easy. Faux Brickwork's number one priority is customer satisfaction. That is why they not only offer samples so that you can see the product in person before you buy a large order. But, they also offer a comprehensive design team to help custom make what you need. I know adding Faux Brickwork to your kitchen is definitely out there, but I absolutely love the look of it. I know you will love the results too!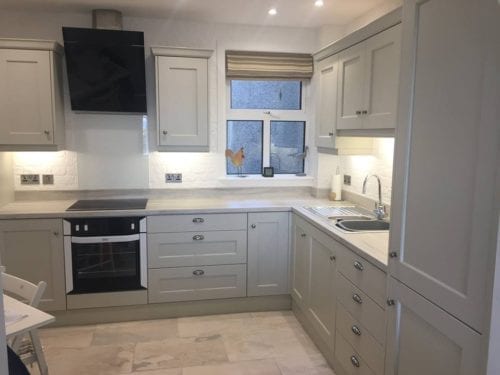 Spring Cleaning
This definitely is not as fun as some of the other South Florida home projects, but it's needed. After a long winter, I am definitely ready for a clean out of my home. I love opening up the windows to let fresh air in (as long as there is not a ton of pollen!) and cleaning places that do not normally get touched. If you do not want to do this yourself, feel free to hire a cleaning company to do a deep clean. But, I recommend tackling your closet and getting rid of junk on your own.
Updated Decor
Put away your winter decor and put out gorgeous colorful decor for spring and summer! One of my favorite ways to bring spring indoors is by adding pops of yellow, pink, and green to the mix. I always love having fresh flowers, too. Spring is the best when it comes to decor!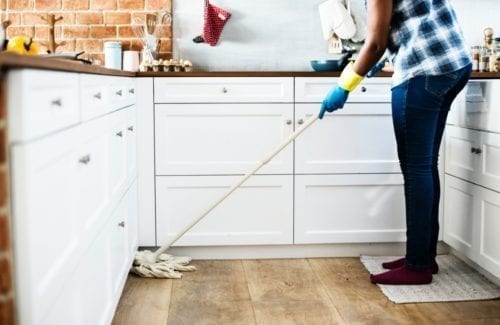 ---
Sponsored: This South Florida home projects post is sponsored by Faux Brickwork. All opinions expressed in this blog post are my own and not influenced in any way by the sponsor and any statistic, quote or other representation about a product or service should be verified with provider. Please refer to this site's Disclosure for more information. I have been compensated for this post, but that does not impact my views or opinions.