Do the children in your family happen to enjoy a solid story time and fun crafts? If so, I have some great news for you. All of the above and more is now available for your 2-5 year-old at the FREE Manatee Tales Story Time at Manatee Lagoon – An FPL Eco-Discovery Center® this winter!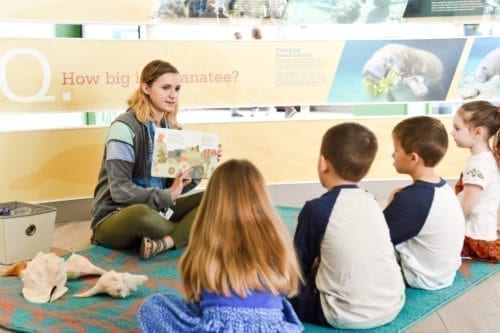 You see, even though manatee "season" is from November 15-March 31, Manatee Lagoon in Riviera Beach hosts visitors all the time. It's basically a community center with complimentary family programming and events year-round…like Manatee Tales Story Time!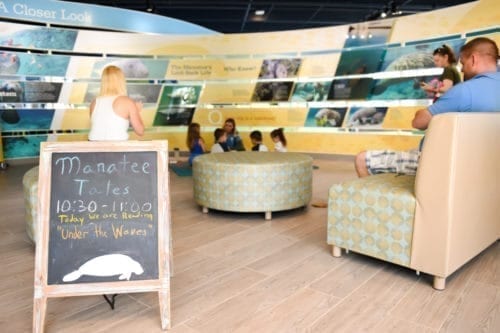 Not to give away all of the exciting news in the first paragraphs of my blog post…but, we attended the most recent event and had a blast. My daughter and I listened as a Manatee Master storyteller read from a colorful book and told stories about the amazing aquatic species that live in the Lake Worth Lagoon.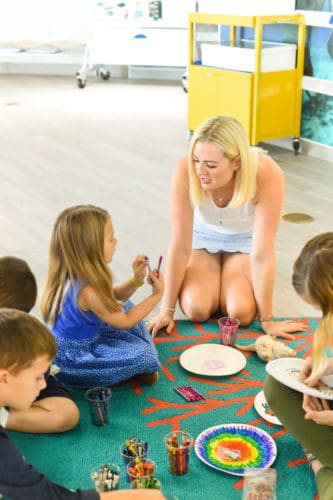 Usually, a coloring or craft activity reinforcing the story's theme is included. It was for us. #dailybocaavery made a really cool plate spinner thingie featuring a crawfish. That's the technical art term, of course.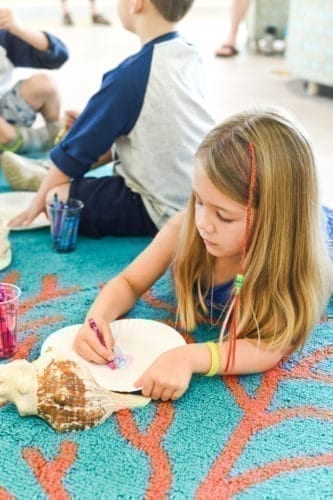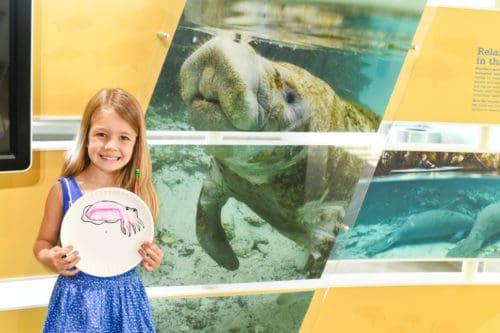 MBMom Tip: Arrive a few minutes early in order to guarantee your family's spot and always remember to register for the event online!
After story time is over, families are invited to explore the wildlife and waters outside FPL Next Generation Clean Energy Center. You can take advantage of two levels of great views and a comprehensive manatee education. We  love it!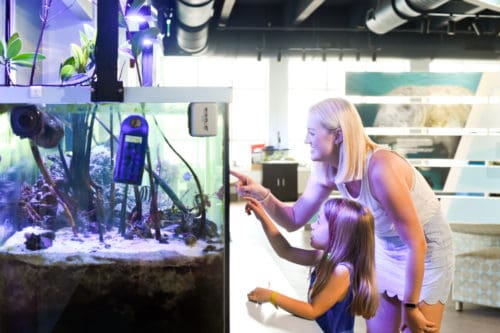 Manatee Tales Story Time
DATE: First Sunday of the month
TIME: 10:00 – 10:30 a.m.
COST: FREE, but pre-registration for participating children is requested
Parents should be aware that this isn't a drop off activity. Manatee Lagoon requires that parents stay on site. Luckily, there is plenty of seating…and free Wi-Fi. 😉 Registration is necessary only for participating children and opens two weeks in advance of each Manatee Tales Story Time program.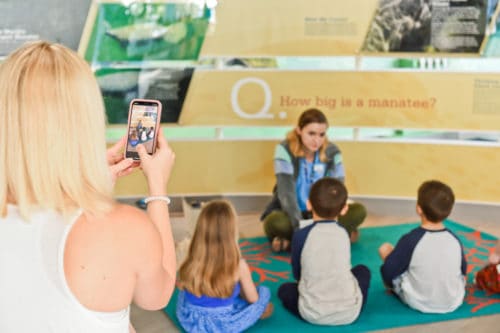 Visit Manatee Lagoon Today!
The 16,000-sq.-ft. center is open 9:00 a.m. to 4:00 p.m., Tuesday through Sunday and is closed on major holidays. It offers two levels of exhibit and event space, an observation deck to observe manatees in the Lagoon, a picnic area, pavilion and gift shop. For more information, go to: www.VisitManateeLagoon.com.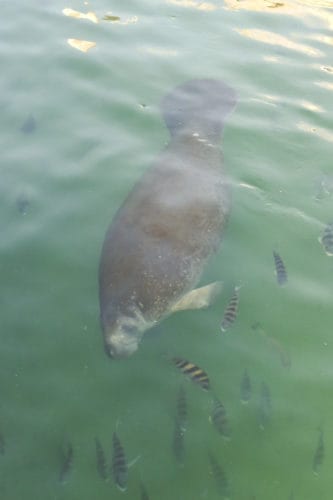 Congratulations to our $25 Manatee Lagoon Gift Card Winner!
Let's give a round of applause to reader, Marjorie Calvert. Enjoy your shopping spree at the Manatee Lagoon Gift Shop!
---
Sponsored: This Manatee Tales Story Time post was sponsored by Manatee Lagoon and all opinions expressed in this blog post are my own and not influenced in any way by the sponsor and any statistic, quote or other representation about a product or service should be verified with provider and please refer to this site's Disclosure for more information. I was compensated for this post, but that does not impact my views or opinions.