"Avery, did you know that sailors used to think that manatees were mermaids?" This was the question I asked my daughter as we stood outside Manatee Lagoon on a cool Sunday in South Florida. We were snuggled up watching scores of manatees gather in the warm water outside FPL Next Generation Clean Energy Center in Riviera Beach. Avery was surprised…and promptly confirmed with me that mermaids were indeed, not real (unlike Santa). 😉 It turns out she learned a lot from our visit and honestly, so did I! (Plus she suckered me into buying her a mermaid doll in the gift shop.) Let me tell you how you and your family can make the most of your visit to Manatee Lagoon Palm Beach!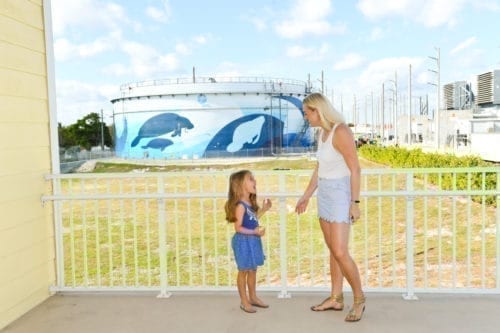 Manatee Lagoon Palm Beach is a Year-Round Destination
Even though manatee "season" is from November 15-March 31, Manatee Lagoon hosts visitors all the time. It's essentially a community center with FREE family programming and events year-round. Pretty sweet, right?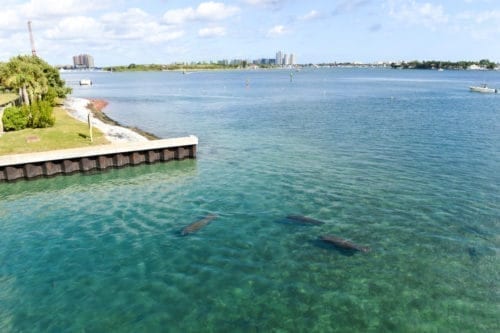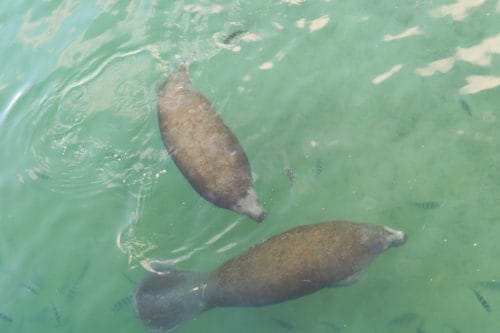 But manatee season is pretty unique and special in Florida, I'll admit.
Over the next several months as temperatures begin to drop, these gentle giants will frequent the waters surrounding Manatee Lagoon in West Palm Beach. Visitors will have a unique opportunity to see them interact in their watery habitat from the observation deck and enjoy seeing these curious creatures in the wild. Families can also learn all about them and the surrounding Lake Worth Lagoon ecosystem in the center's interactive exhibit space.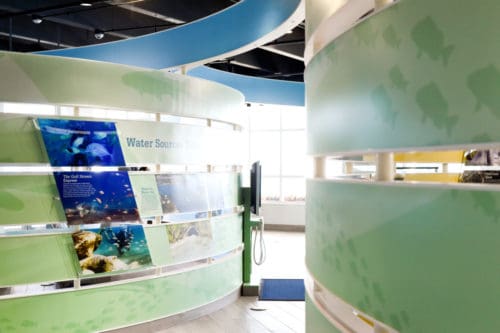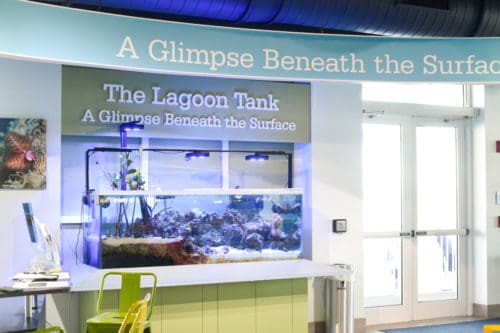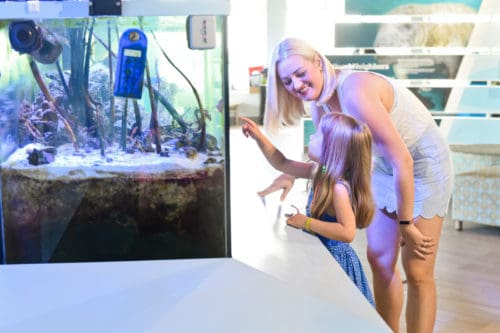 A Manatee Makeover in Progress
When we drove up to Manatee Lagoon (it's been a year and a half since our last visit), I barely recognized the outside of the Eco Discovery Center. There is beautiful new landscaping in progress, picnic areas and pretty walkways around the waterfront.
Improvements such as solar pavilions and additional vegetation have been added to enhance overall sustainability. They will also provide visitors with a shaded picnic area, which we definitely need in Florida!
Manatee Lagoon visitors will also notice improved brick walking paths and an expanded parking lot to accommodate more vehicles. The enhanced outdoor space will allow for even more program and event offerings such as:
Outdoor family movie nights
New educational curriculums for school and camp groups that visit the center
Go Visit Manatee Lagoon Today!
The 16,000-sq.-ft. center is open 9:00 a.m. to 4:00 p.m., Tuesday through Sunday and is closed on major holidays. It offers two levels of exhibit and event space, an observation deck to observe manatees in the Lagoon, a picnic area, pavilion and gift shop. For more information, go to: www.VisitManateeLagoon.com.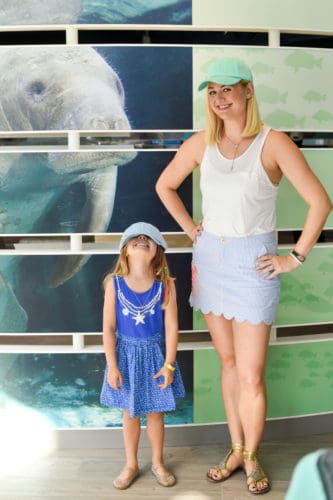 ---

Enter to Win a $25 Gift Card to Manatee Lagoon's Gift Shop!
---
Sponsored: This post was sponsored by Manatee Lagoon Palm Beach and all opinions expressed in this blog post are my own and not influenced in any way by the sponsor and any statistic, quote or other representation about a product or service should be verified with provider and please refer to this site's Disclosure for more information. I was compensated for this post, but that does not impact my views or opinions.