It's the most wonderful time of the year…for #dailybocaavery that is. Every November around this time, the blogger holiday shipments start rolling in. We're talking subscription boxes, buffalo plaid pajamas…and toys. LOTS AND LOTS OF TOYS. I am grateful, but it can be overwhelming attempting not to overdo it with my Boca kid. (I'm already stressed out about raising a spoiled only-child as it is!) But, I can never say no to Disney because their toys are so ahhhmazing. I'm a loyal customer! In lieu of doing a big Holiday Gift Guide, we decided to create a single blog post dedicated to our picks for the best NEW Disney toys for girls Christmas 2018.
They're Avery tested, Modern Boca Mom approved. Check them out below!
Best Disney Toys for Girls Christmas 2018 | Modern Boca Mom's Picks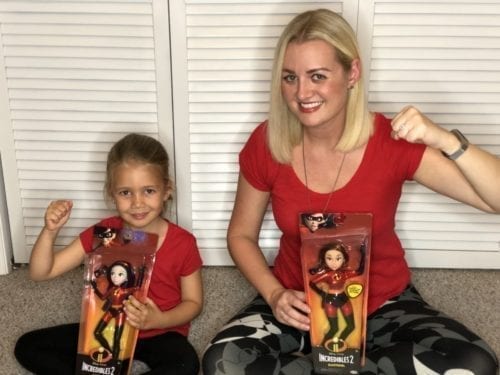 Incredibles 2 Costumed Action Figures- Violet and Elastigirl
This Boca mom is obsessed with anything "mommy and me" including (but not limited to) clothing and toys. It makes my heart happy! We loved seeing Incredibles 2 in theaters this past summer, so we had a blast pretending to be the mother/daughter super duo, Violet and Elastigirl! Both action figures have 11 movable joints and come with removable masks. Plus, the costumes are so cool!
SRP: $14.99 each | 4+ years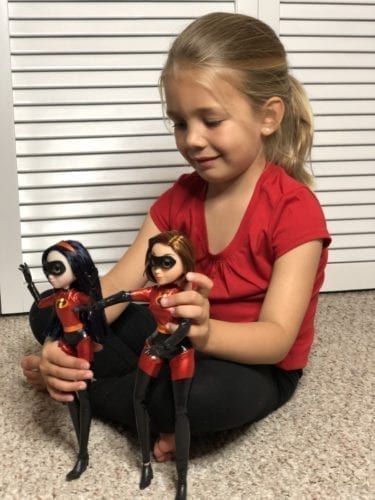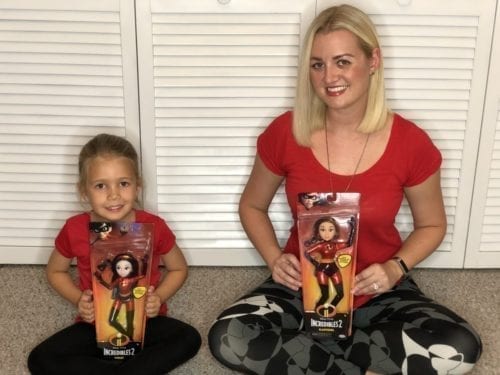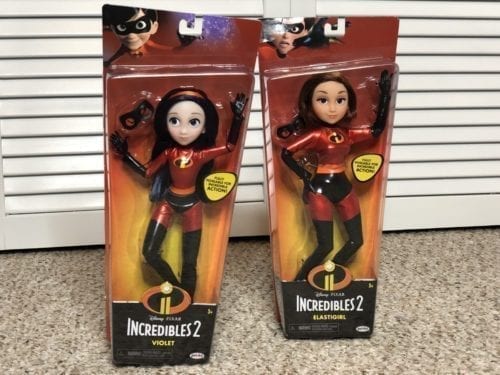 ---
Disney Junior Fancy Nancy Dolls

Make Nancy Fancy Doll- Classique
Does your daughter like to watch Fancy Nancy on Disney Junior? Mine certainly does…and as a result, I'm now getting French words thrown at me by Avery on a regular basis. Classic = Classique
Fancy Nancy is fashionable and educational, you see! 😉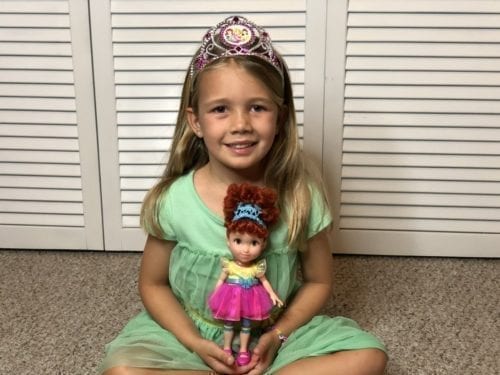 Like my own child (as evidenced by these photos), Nancy loves to be fancy in everything including her creative outfits. This 10″ Fancy Nancy Classique doll even comes with a special bag of fancy you can use to decorate her outfit or create your own magnifique design!
SRP: $12.99 | 3+ years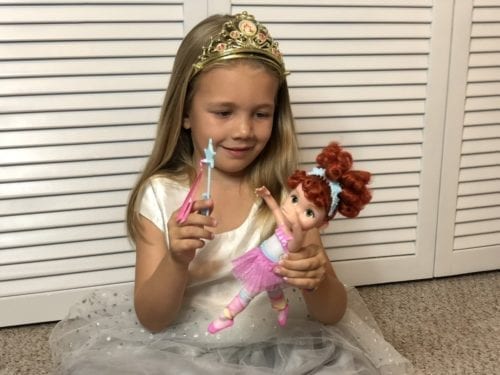 Fancy Nancy Ballerina Doll
We also received the Fancy Nancy Ballerina Doll for review. This one is so cool! Nancy is always poised and ready for a fantastic ballet performance. She has a special button on her side to help her grand jet through the air, perform ballet moves and even take a bow!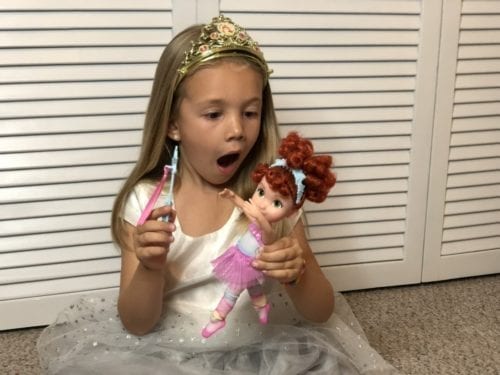 Avery especially loves her leg warmers and fancy wand. Why have only one Fancy Nancy doll when you can have two?
SRP: $19.99 | 3+ years
---
Sponsored: This Best Disney Toys for Girls Christmas 2018 post is sponsored by JAKKS Pacific. All opinions expressed in this blog post are my own and they are not influenced in any way by the sponsor. Any statistic, quote or other representation about a product or service should be verified with provider and please refer to this site's Disclosure for more information. I have been compensated for this post and gifted the toys above, but that does not impact my views or opinions.
This post also contains affiliate links. If you make a purchase through the link, I may be compensated. Thank you for supporting this blog!