If a mom can't relax for a good cause, then when can she, dang it? That's the question I asked myself as I experienced multiple (amazing!) treatments at a recent event promoting Discover The Palm Beaches third annual Spa and Wellness Month this October (2018). I first learned all about Palm Beach Spa and Wellness Month, a.k.a Spatober, last year when I visited PGA National Resort & Spa.
Spoiler alert: It's a great idea.
Both local moms and visitors alike are invited to experience transformative spa treatments, wellness events, healthy cuisine and fitness festivals…all for a good cause! A portion of the proceeds is being donated to the American Cancer Society of Palm Beach in support of Breast Cancer Awareness Month.
NEW this year at Palm Beach Spa and Wellness Month | 3 Fitness Activities:
A four-stop fitness crawl throughout downtown West Palm Beach
Bootcamp classes at FITTEAM Ballpark of the Palm Beaches
District Fit, a multi-day fitness festival including sunrise salutations, aerobic classes, fitness seminars and therapeutic holistic treatments led by renowned fitness influencers. Classes are complimentary and are sure to inspire visitors to "nama-stay" a little longer. 😉
Whether you enjoy fitness for the downward dog or are "doing it for the donuts," Palm Beach Spa and Wellness Month poses a wealth of offers, events and experiences for the mind, body and spirit!
Here's some of what I experienced at Bella Reina Spa (you can too this October!):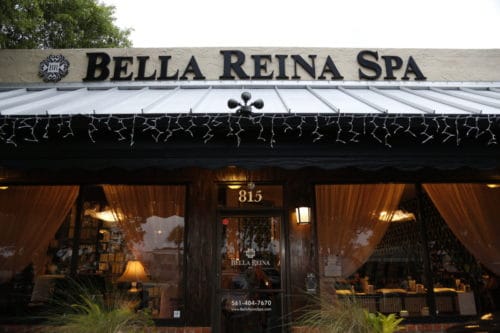 Bella Reina Spa
Cost: $99 per treatment
Pink Wellness Menu: Featuring three 60-minute tantalizing treatments. Each includes a Pink Facial in a box, foot bath and are served with organic green tea, coffee or lemon water.
"Crystal-Free" Microdermabrasion Facial: A luxurious facial that delivers instant results. This advanced treatment delivers healthier, radiant skin customized for you. The facial begins with a raspberry hibiscus enzymatic exfoliation of the skin for optimal penetration of the active. Next, a customized "pink" crystal fiber mask enhances the cell renewal process. Finally, an exclusive "pink" vitamin-packed serum is infused with the gentle support of noninvasive ultrasound energy. It provides a brightening, healthier glow.
Wellness Massage Ritual: This deeply effective muscle therapy provides maximum results. It works pressure points and energy meridians for total muscle relief. The experience concludes with a Pink Peppermint oil foot
Queen of Pink Pedicure:. A Pink Himalayan Salt Milk soak readies the feet for what can only be called a "facial for the feet." A baking soda scrub is followed by a 30% Lactic acid peel. Then, a secret Lemongrass Callus Remover creates baby soft feet.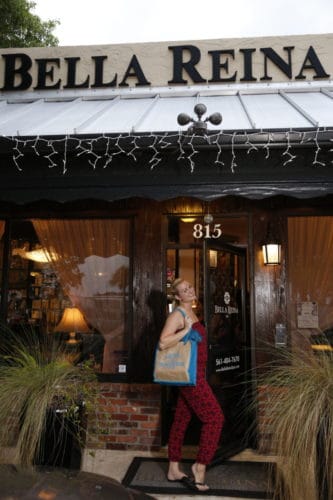 Check out the complete list of 2018 Palm Beach Spa and Wellness Month offerings HERE.
---
Hosted: This Spatober post was hosted by Discover the Palm Beaches. All opinions expressed in this blog post are my own and not influenced in any way by the sponsor. Any statistic, quote or other representation about a product or service should be verified with provider. Please refer to this site's Disclosure for more information. I was hosted by Bella Reina Spa, but that does not impact my views or opinions.