MOMpreneur: n. defined as a female business owner who is actively balancing the role of mom and the role of entrepreneur.
Welcome to our latest installment of MOMpreneur Monday, highlighting businesses and brands that were founded by female entrepreneurs and fellow Mommas!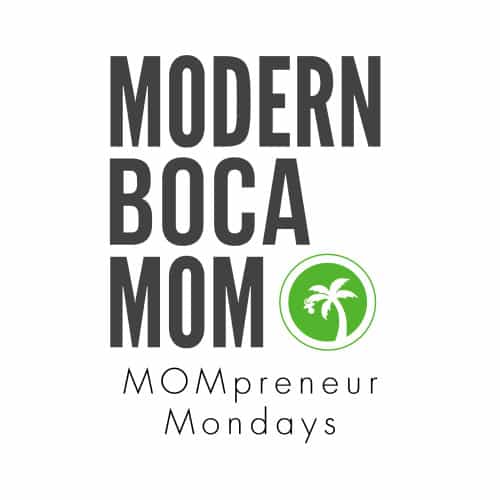 ---
Today's featured Modern Boca MOMpreneur is Brittany Perdigon, Executive Director of the Police Athletic League (PAL West Palm Beach)!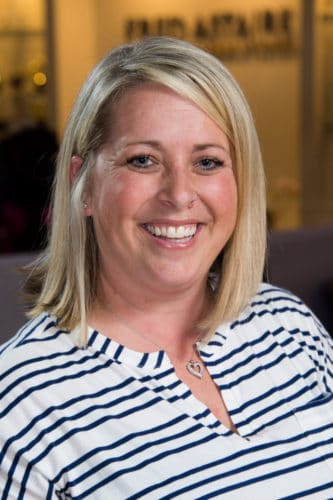 Tell us a little about your background and your role at the PAL West Palm Beach…
I'm Brittany Perdigon, executive director of the West Palm Beach Police Athletic League.  Program Director JT Taylor and I keep a full schedule of activities in motion for the 400 inner-city kids we see at the PAL West Palm Beach Center. We offer everything from football, cheer and wrestling programs to dance parties, hip-hop dance classes and cooking demonstrations. The West Palm Beach PAL is open long after many other youth centers have closed for the day. 
"Being a mother in this role has forced me to balance, delegate and prioritize more than ever before."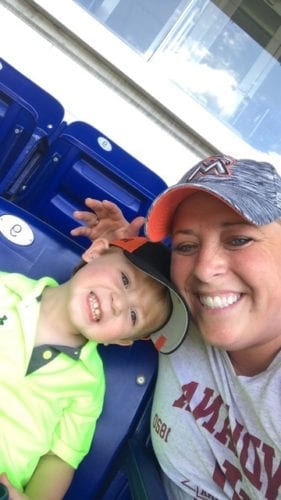 Before I had my son, Jackson (2), I worked 60-70 hours a week. After becoming a mom, I learned that there's truly stuff that can wait until tomorrow. Whenever I get feedback from others that I need to attend all of the events and programs, I remember that my son is young and that he needs me too. If I can send my staff to some events instead, I will.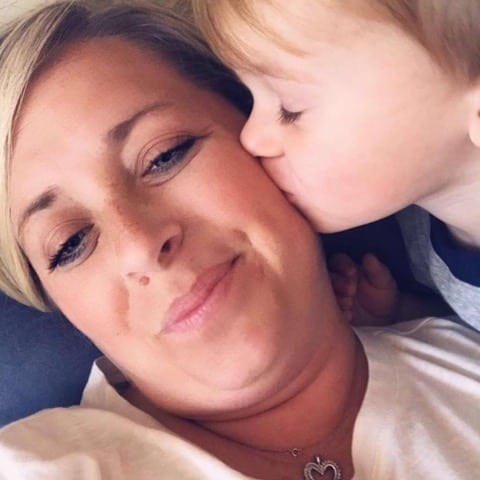 My two older sons, who became my family when I married their father, helped me assume motherhood duties, such as coordinating schedules and working with their schools. I married Hector Perdigon around the same time I started with PAL, and became stepmother to Hector Jose, 21, and Christopher, 18.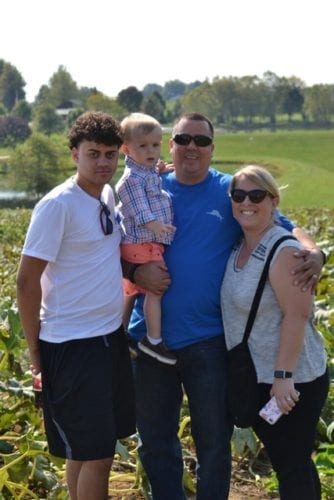 What are some of the challenges you work to solve in your professional role?
Part of a national organization, the West Palm Beach Police Athletic League is a nonprofit local affiliate committed to enhancing the self-confidence, social, physical, and emotional needs of children through sport activities. With the goal to fill playgrounds — not prisons – PAL West Palm Beach provides opportunities for local youth to succeed through athletics, education, life skills, and mentoring.
Using these tools, juvenile crime and violence can be reduced in West Palm Beach. I became executive director of the organization in 2013 and will celebrate five years with the organization this year!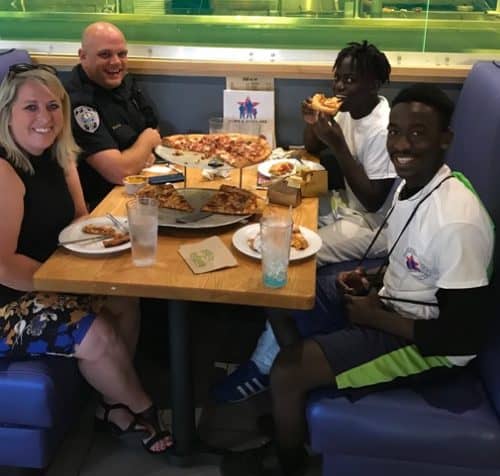 What's so unique about PAL West Palm Beach?
My largest mark on the organization was the development of its wrestling program because I wanted to offer local kids an alternative to football and basketball. In creating the program, I recruited JT Taylor, a former collegiate wrestler and Boca Raton PAL kid. JT directs all of the sporting programs, while I take the lead with fundraising. We also work together on staff management, daily operations and the general bedlam of running a nonprofit.
Another unique element of PAL is its late hours. To keep youth safe on weekend nights, the PAL Center remains open until midnight, so kids can play games, dance and have fun without roaming the streets and being pulled into dangerous situations.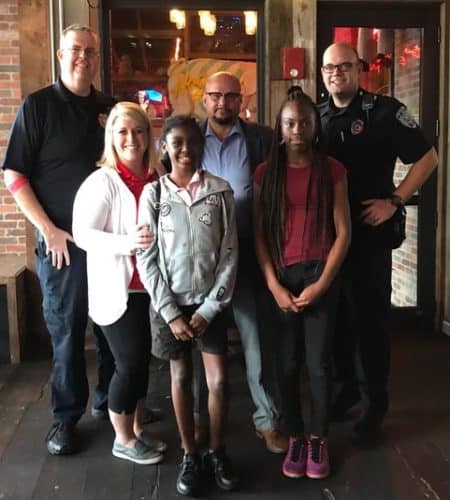 Why should Modern Boca Mom readers consider supporting PAL West Palm Beach?
The West Palm Beach Police Athletic League gives local kids a place to feel safe, make friends for life and have opportunities to become leaders. We welcome all kinds of support for the kids to keep them on this path. Luckily, we have wonderful volunteers and donors to help us do this. The Honda Classic just gave us $5,000, which will be used to buy food and snacks for our summer program. Leila's restaurant is giving PAL the proceeds of its National Falafel Day promotion. We are so grateful!
If your readers want to make a difference in the life of a child, I would encourage them to call or email me, and I can fill them in on different ways to get involved. Since we have terrific sports programs, we welcome coaches and trainers. We are always in need of sports equipment, gear, even new socks! Anyone with a child knows that everything gets outgrown or used up quickly! PAL is a great avenue for the community to help kids excel.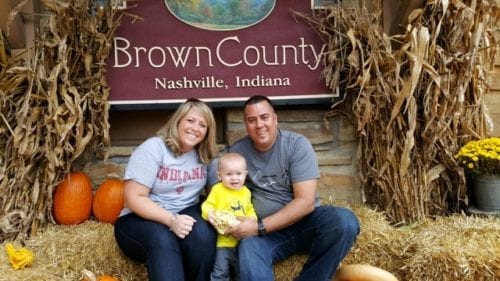 What exciting things are coming up for PAL West Palm Beach?
One of our board members is leading a fun Clay Shoot in October 2018. So if you love outdoor activities, please join us! And even though it seems far away, we are already receiving inquiries about our holiday plans. We always make sure our kids have a great holiday season. On the last day of school before holiday break, PAL hosts a big cookout, and we play games and give out gifts.
Students with good academic records get to play the White Elephant Game, where they have the chance to receive even more presents. Every PAL kid receives goody baskets with donated gifts. One board member donated a movie gift card for each PAL kid; businesses reach out to sponsor our families; other supporters donated restaurant gift cards. Twenty-five of our kids get to participate in "Shop with a Cop." It's a great relationship-building program.
What do you love about living and working in South Florida?
I'm originally from Indiana and I met my husband within eight weeks of moving here! I immediately gained a circle of friends and a family, who are from Puerto Rico. My family visits from the Midwest 2-3 times a year because of the weather. And, you don't have to worry about the snow!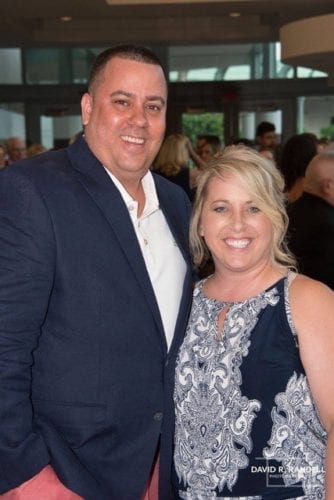 Connect with PAL West Palm Beach: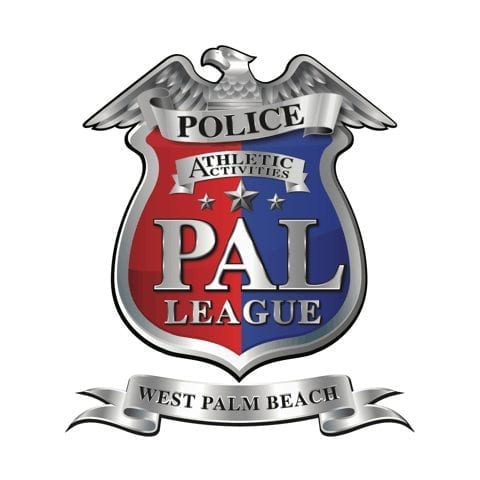 ---
WEBSITE: West Palm Beach Pal.com
FACEBOOK: https://www.facebook.com/WestPalmPAL/
TWITTER: @westpalmPAL
---
SUBSCRIBE to Modern Boca Mom here!