Sometimes you just gotta keep things local…or Locale in Boca Raton in the case of this blog post. 😉 One my my BFF's from NYC came down for a visit and I couldn't wait to have her try out this new dinner and happy hour spot with me. It's located in the former space of The Little Chalet.
The Locale in Boca Raton presents guests with a Latin-inspired menu of American classics in a "collision of quality ingredients and unbridled culinary passion accompanied by a mixologist-curated cocktail menu, craft beers and wines."
Exhibit A: one of their most popular cocktails, THE BOTANIST featuring Gin-Mezcal, lemon juice, prosecco syrup, aquafaba and oregano garnish. Tasty.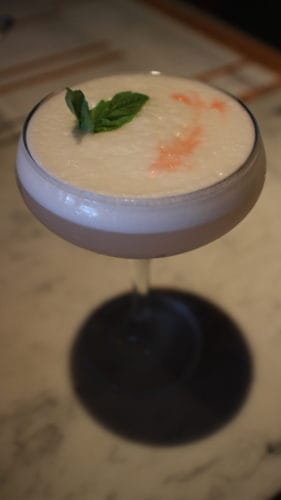 After glancing at the menu, I initially thought it was a little all over the place. The Locale in Boca Raton has a pizza oven…but Latin cuisine as well? Shouldn't they pick a theme?
It turns out they really don't have to. The Locale's Chef Joshua Miranda and team deploy flavorful creations (regardless of theme) to be shared and enjoyed.
Beef Empanada with shredded short ribs and tomato jam; Croqueta fried dough filled with ham and cheese; and Shrimp Ajillo garlic shrimp served with white rice and broccoli bring a taste of South America to the table. They serve an impressive meat-free Portobello Burger with tamarind glaze, manchego, crispy kale, aioli on a brioche bun; not to mention flavorful signature entrées like Short Rib over manchego polenta; Faroe Island Salmon with wild rice, asparagus, yogurt crema; and Bucatini with yellow chili sauce, onions and tomatoes and choice of sautéed filet or chicken.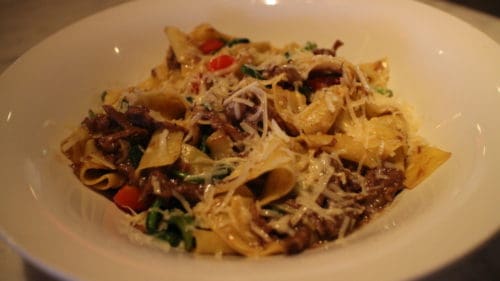 The appetizers were my favorite course. We enjoyed the Meatballs, Tostadas and Crab Cake (pictured in order below). Total yum.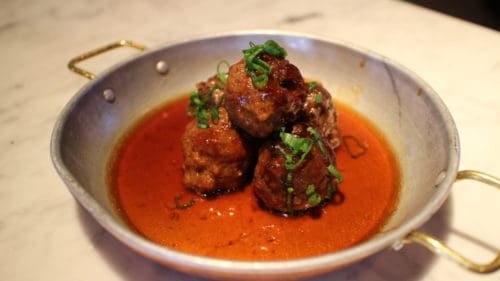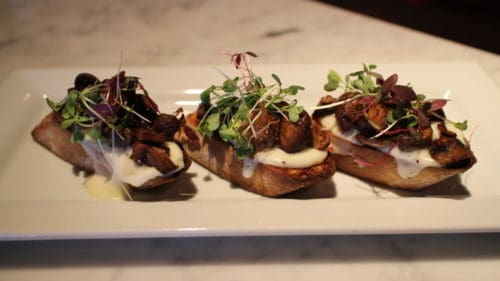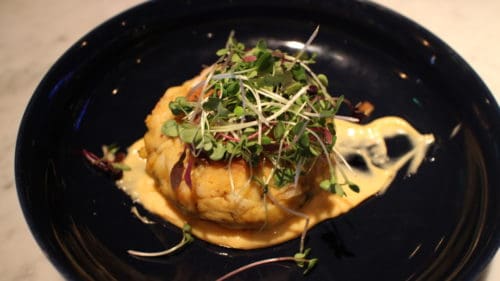 I also really dug the decor. It's polished, yet casual…and they have an awesome Downtown Boca patio.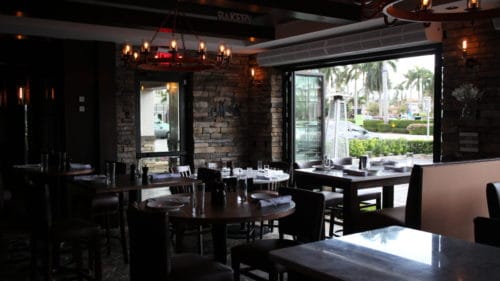 At the newly-expanded patio, The Locale's outdoor bar is happy to shake up craft cocktails in addition to pouring South Florida's coldest brew at an impressive 28°F from their special imported below-freezing brewery tap. Say what?! With over 35 beers from 6 countries, the perfect sip is always within reach.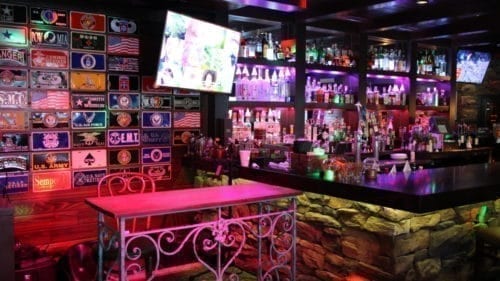 The Locale's Happy Hour is served every day from 4-7:00 p.m. and 9:00 p.m. – close, where guests can enjoy even more brews, beats and bespoke cocktails from anywhere in the restaurant! I'm definitely headed back soon!
But if you're too tired to go out and more interested in cooking at home, then check out our friends at the Village Bakery.
The Locale in Boca Raton
499 S Federal Hwy.
Boca Raton, FL 33432
For more information or to make a reservation, call (561) 325-8000 or visit www.localeboca.com.
---
Hosted: All opinions expressed in this blog post are my own and not influenced in any way by the host. Any statistic, quote or other representation about a product or service should be verified with provider. Please refer to this site's Disclosure for more information. I was hosted for dinner for the purpose of this review, but that does not impact my views or opinions.