My husband and I are avid entertainment consumers. Streaming TV bingeing? We're experts. Planning vacations around our favorite movies and TV shows? We've already booked a summer trip to see the Harry Potter play and Downton Abbey Exhibition in New York City. We simply enjoy pop culture and entertainment as a couple! So, it's no surprise that when I recently found out about this new game app, YAHTZEE with Buddies, I immediately made my husband download it. Why? Because it allows you to challenge a player to ongoing matches. Let's just say that Yahtzee with Buddies has been making my marriage a little more fun lately…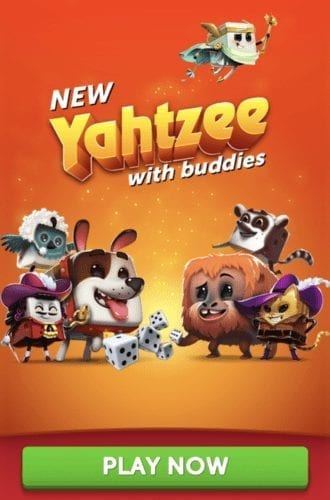 The NEW Yahtzee with Buddies allows you "to roll" with your friends anytime, anywhere! This re-imagined and updated sequel to the popular classic game lets you experience Yahtzee like never before. It features new styles of play, more ways to compete with friends and new ways to earn prizes.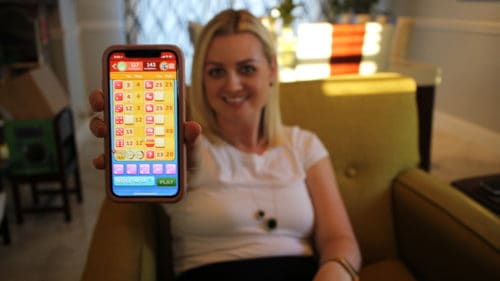 There are a few different ways you can play Yahtzee with Friends:
Player vs. Player (our favorite): Ongoing matches with other players
Dice Showdowns: Play against the app's Dice Masters
Tournaments: Earn high scores to place in daily tournaments
Limited Time Events: Larger scale mini games allow players more ways to win dice!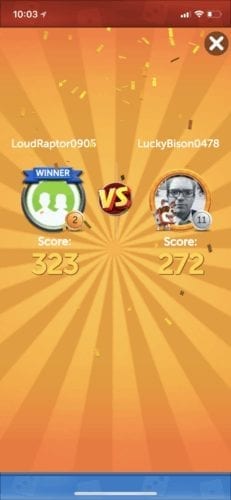 What are these dice? I'm already the proud owner of lavender ones. 🙂 By playing matches, you have the opportunity to win vanity dice and bonus rolls with new Scratcher cards and a Vanity Dice Machine. You have to see it for yourself! There are hundreds of vanity dice available and new ones are coming out all the time!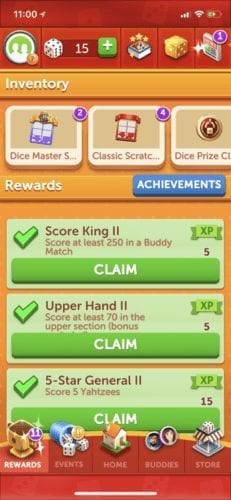 Playing on the app is pretty fun! And, I personally enjoy my special wagering matches with #modernbocadad, trying to win so I don't have to do the dishes! It's the little things when it comes to marriage, right? 😉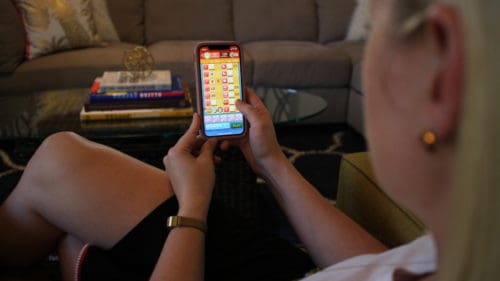 ---
Pin for later!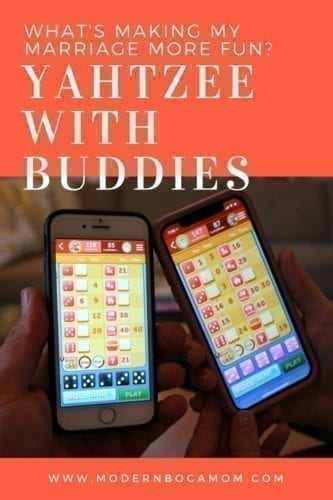 ---
Sponsored: This blog post was sponsored by BSM Media and Scopely. All opinions expressed in this blog post are my own and not influenced in any way by the sponsor. Any statistic, quote or other representation about a product or service should be verified with provider. Please refer to this site's Disclosure for more information and I have been compensated, but that does not impact my views or opinions.