Screen time. It's often necessary in my house, especially if I need to get work done…or plain just need a b-r-e-a-k. I refer to it as my TV babysitter. 😉 And as the weather gets hotter in South Florida, the more I know I'll rely on it. I usually consider myself a strict regulator…at least until lately. Spring Break broke my typical resolve…even during mealtimes. Now, I know I need to work on disconnecting my daughter. And I'm proud to say I found a little shortcut. Let me tell you about how Xfinity xFi saved family time in our home…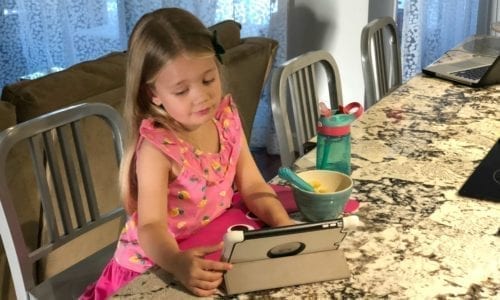 Disclosure: "How Xfinity xFi saved family time" was sponsored by Comcast. Personal story and thoughts are my own.
What is Xfinity xFi?
If you are Comcast internet customer (which we happen to be), it's a new digital dashboard for your phone or tablet. And, it's super simple to use! You can personalize, monitor and control your home WiFi network, and it even gives you the ability to instantly pause internet connectivity by user or device.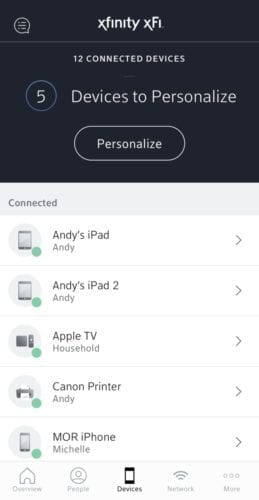 Ever wanted to digitally disconnect your kid's iPad for 30 minutes? An hour? Two hours? This app can help you do it. I set up profiles for each member of my family and assigned each of us our own connected devices. Guess who had the highest usage?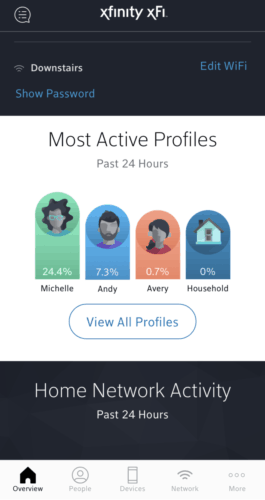 When was the last time you had a device-free meal?
A recent Comcast survey showed that most parents across the country agree that disconnecting from electronic devices like smart phones and tablets during mealtime improves family bonding. But nearly half (42%) were not able to remember the last time their family actually had a device-free meal.
It's no surprise that the Xfinity xFi "pause device" feature has become the most popular function of the app. Users have tapped "pause" about 5 million times since launch, most often between the hours of 6 and 9 p.m…dinner time!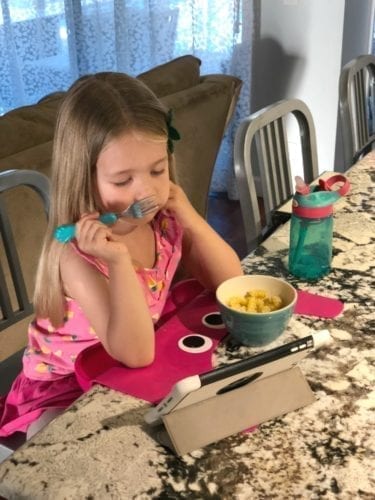 But let's be honest, I know we're also to blame. According to the survey, more than half of parents had been told by their children to put their cell phones away during meals. I know I'm guilty. So at our house we're now making an effort and pausing the internet for 30 minutes during dinner each night. Hey, you've got to start somewhere, right?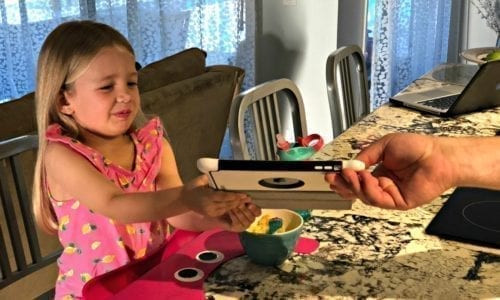 Other Xfinity xFi features I love…
Xfinity xFi also has other awesome features, like simple parental controls that include search settings for Google, Bing, and YouTube. Plus you can get real-time notifications about activity on your WiFi network. For example, when your kids have friends over and a new tablet or phone logs on, you'll receive a text message and can decide whether to allow them to connect and even set parental controls remotely! Pretty cool!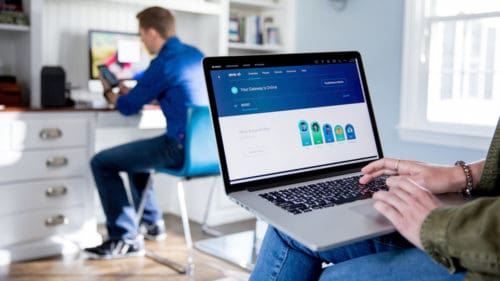 The xFi experience can be controlled via a mobile app (iOS and Android), website and on the TV with the X1 voice remote. xFi is now available to more than 10 million Xfinity Internet customers with a compatible Xfinity Wi-Fi device. And the best part? It comes at NO EXTRA COST.
Join me in reclaiming family time in your home this spring! Because it really couldn't be easier with Xfinity xFi.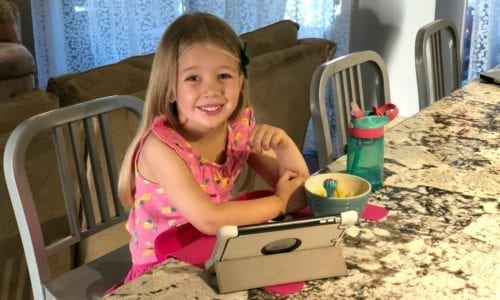 ---
Sponsored: This "how Xfinity xFi saved family time" post was sponsored by Comcast. All opinions expressed in this blog post are my own and not influenced in any way by the sponsor. Any statistic, quote or other representation about a product or service should be verified with provider and please refer to this site's Disclosure for more information. I received compensation for this post, but that does not impact my views or opinions.